iPhone is one of the world's most favourite gadget. The updated technology, sleek design and exclusive features make it popular. However, meanwhile some technical issues become a nightmare for the iPhone users.
If you drop the iPhone or damage the screen by accident, that's a mini heart attack for sure. When the screen is broken, you might not be able to unlock your iPhone, let along use it. Don't worry, we understand the pain and anxiety in this situation and here we are sharing some tried and tested ways about how to unlock iPhone with broken screen in 2022. Keep reading to find out.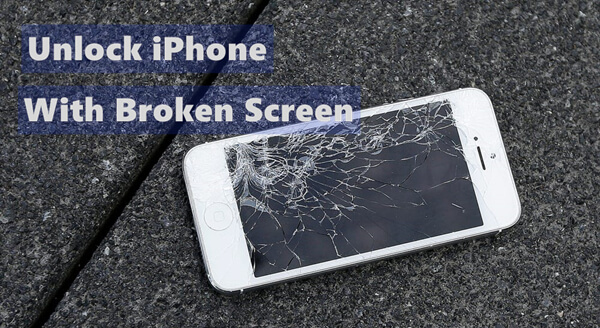 Part 1.

The Best Way to Unlock iPhone With Broken Screen

If you are wondering how to unlock iPhone with broken screen and have been looking for a suitable app to take your worries away, LockEraser is the one for this case. It is professionally designed to unlock iPhone in various scenarios, even if the screen is broken. Unlocking iPhone in an easy and convenient way at home, LockEraser will save you much time and energy. What's more, this tool will keep your data intact.
Unlock iPhone with broken screen through simple steps.
Unlock Apple ID/Screen Time passcode and bypass MDM as well.
Help users solve lock issues conveniently at home.
Require no technical knowledge thanks to its user-friendly interface.
Support all the latest versions of iOS and iPadOS devices.
Free trial is available before purchase.
1

Download, install and launch LockEraser on your computer. Select "Unlock Screen Passcode" mode.

2

Choose the firmware version provided based on your device model and click "Download". Then wait a few minutes for LockEraser to download and verify the firmware package.

3

When the extraction is completed, click the "Unlock" button. When the unlocking work is done, you will see the notification on the screen.
Part 2.

Some Other Ways to Unlock iPhone With Broken Screen
1. Via iTunes
When we are talking about free methods, this one tops the list. As a trusted tool for many iPhone users, iTunes can come in handy in various scenarios. Here you can also try your luck to unlock your iPhone with the unresponsive screen using this application. iTunes unlocks iPhone by restoring it to factory settings. 
Step 1. Connect your locked iPhone to the computer and launch iTunes on your computer. Make sure that you have the latest version.
Step 2. When your iPhone get detected by iTunes, click the device icon then the Summary tab. On the right, locate and click the Restore iPhone button.

Step 3. Confirm your action by hitting Restore. Your iPhone will be restored to factory settings. You can then proceed to set it up as a new device with no lock.
Limitations
The Find My iPhone feature should be off.
You need to have synced your iPhone to iTunes before for iTunes to recognize it.
If you haven't backed up your data, you will lose all of it.
2. Via Recovery Mode
If you haven't synced your iPhone to iTunes before or it fails to recognize your iPhone, then you need to boot your iPhone into recovery mode first and connect it to iTunes.
Step 1. Open iTunes on the computer and connect your iPhone to this computer via a suitable USB cable.
Step 2. Boot your iPhone into recovery moode.
For iPhone 8 and later models, press and quickly release the volume up button, then the volume down button. Next hold the Power button until you see the recovery mode screen.

For iPhone 7/7 plus, press and hold both the Power and volume down buttons until the recovery mode screen appears.

For iPhone 6 and earlier models, hold both the Power and Home button until the recovery mode screen appears.

Step 3. Choose Restore when asked to Restore or Update. Follow the on-screen instructions to complete the restore process. After that your iPhone will be accessible without passcode.
Limitations
It is a time-consuming process.
A prior backup is needed or you'll lose all the data on your iPhone.
3. Via iCloud
When your iPhone screen is broken and unresponsive, another free method to unlock your iPhone is using iCloud. You can utilize this method only if Find my iPhone feature is enabled on your iPhone.
Step 1. On your computer, navigate to iCloud.com and log in to it with the correct Apple ID and password.
Step 2. Click the Find iPhone option, then locate your device under the All Devices tab.

Step 3. Click your iPhone and hit the Erase iPhone button from the options given. Then your iPhone will be reset to factory settings.
Limitations
The Find My iPhone feature should have been turnen on.
iCloud credentials are required to use this method.
Your iPhone needs a stable internet connection.
All your iPhone data will be wiped as well.
Bonus:

Can I Unlock iPhone With Unresponsive Screen With Siri?

Yes, you can ask Siri to unlock an iPhone with an unresponsive screen. However, this method requires that some part the touchscreen is responsive. So, if your phone is completely unresponsive, this method won't work for you.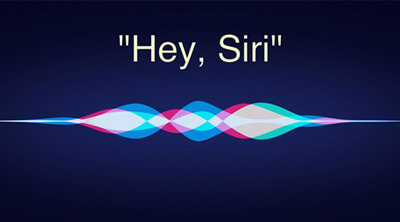 1

For iPhone with Home button, press and hold the button to activate Siri. For later iPhone, press the Side button for Siri. Then say "Turn on VoiceOver".

2

Press the home button twice to get access to the passcode screen. For iPhone X/11/12/13 series, swipe up and leave your finger there until Siri says "Lift for home".

3

Now use the small portion of your screen that is responsive to move the cursor, and the VoiceOver will also repeat the buttons that you select.

4

Then, select the right passcode buttons one by one to enter the correct passcode.

5

Thanks to Siri, your iPhone will be unlocked.
Conclusion
When an iPhone is damaged, or the screen becomes unresponsive, you might become worried. This blog covers the tried and tested solutions that could unlock your iPhone in 2022 when the screen breaks, or it suddenly becomes unresponsive. Amongst these methods, LockEraser is the simplest way to unlock iPhone with broken screen. Everyone can avail this method to unlock iOS devices effectively and efficiently.