If your iPhone is accidentally lost, you may have known to turn on the Lost Mode using iCloud's Find My app immediately. But do you know how to turn off the Lost Mode when you've retrieved your lost iPhone? In this article, we'll guide you through 3 effective solutions on how to turn off Lost Mode on iPhone with or without password. Let's dive right in.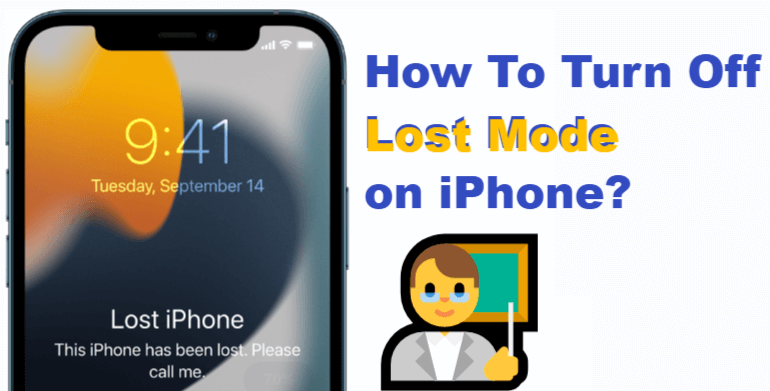 Part 1.

What Does Lost Mode Do on iPhone?

Once Lost Mode is turned on, it makes your iPhone completely useless for the thief or a random finder, as it secures the phone remotely in an instant.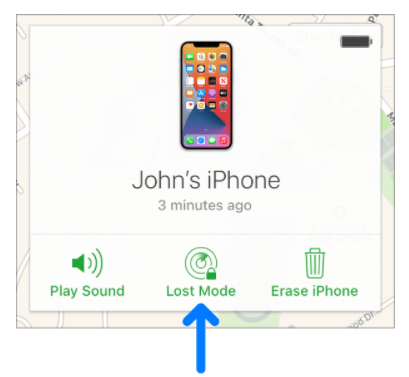 By turning on the Lost Mode on your iPhone, you enable the following functions:
Message: It displays a customized message with your contact information for someone who finds it.
Security: your mobile is locked and can't be accessed. Your personal information, contacts, photos, and everything else is protected.
Notifications: all notifications and alarms are deactivated. Ingoing calls are enabled, but the only outgoing call available is the number displayed on the screen.
Cards: Apple pay, Student ID cards, and Express Travel cards are immediately locked.
Location: you receive the iPhone location to track any movement.
Email: you'll be notified that the Lost Mode is activated.
Battery: Low Power Mode is immediately turned on to give you time for tracking it down and give the finder extra time to communicate with you.
Part 2.

How To Turn Off Lost Mode on iPhone?

After getting your lost or stolen phone back you need to remove Lost Mode on your iPhone. There are 3 main methods of turning it off, let's discuss them in further detail.
Method 1. Enter the Passcode on the iPhone
Now you've found your lost iPhone but the Lost Mode is still on, you can simply enter the passcode for the iPhone lock screen to turn off the Lost Mode.
In case you don't have any of these 2 passcodes, you can try to turn off Lost Mode on iPhone by one of the following 2 methods.
Method 2. Turn Off iPhone Lost Mode on iCloud.com
If you can't enter your iPhone by the passcode, the next step is turning off the Lost Mode from your iCloud account. Let's go through a simple step-by-step guide:
1

Go to iCloud.com and log in to your iCloud account.

2

Go to "Find My iPhone" > All Devices.

3

Choose the iOS device which has the Lost Mode on

4

Select "Stop Lost Mode".
That's it, your iPhone is now back to normal. All the functions that were deactivated will be activated, including Apple Pay, Express Travel card, and all the other cards.
Method 3. Turn Off iPhone Lost Mode Without Apple ID or Passcode
If it's been long since you've used the iPhone and you've forgotten the Apple ID and password, UnicTool Upassit has your back. Let's see what it is and why you need to use the tool.
What is UnicTool Upassit?
The UniTool Upassit is professional software that helps you perform the following tasks:
Turn off iPhone Lost Mode without passcode and Apple ID.
Unlock iPhone passcode screen and bypass Activation Lock altogether.
Unlock a disabled iPhone screen with "connect to iTunes" message.
Factory reset iPhone if you forgot the Apple ID for signing out.
How to Remove Lost Mode on iPhone with the UnicTool Upassit?
If you need the most effective way to turn off the Lost Mode on your iPhone without your Apple ID or Passcode, you just have to follow this simple step-by-step guide:
1

Download and launch UnicTool Upassit

Click "Remove Screen Lock and Bypass Activation" Mode. Connect the device to your laptop or PC by USB.

The program will instruct you to boot into the Recovery Mode for your iPhone.

2

Jailbreak Your iPhone

Upassit will jailbreak the iPhone by downloading the jailbreak package. Follow the on-screen instructions to complete the process.

3

Different steps are applied for different iOS versions
If you're using an iOS 12 or earlier iPhone:
Follow the guide to let Upassit erase the iPhone and remove the lock screen.
Upassit will jailbreak your device again.
Lastly, Upassit will bypass the Activation Lock that appears after the lock screen is removed.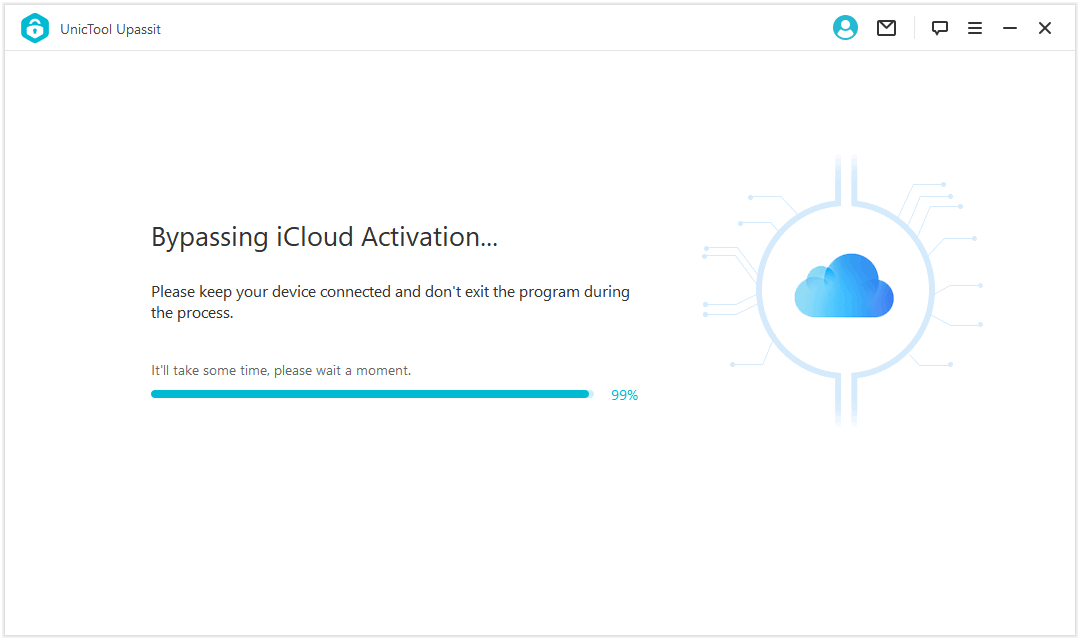 If you're using an iOS 13 or newer iPhone:
Follow the guide to turn off Find My iPhone.
Proceed to erase all content and settings on iPhone. Then the Find My iPhone will be successfully turned off without Apple ID or password!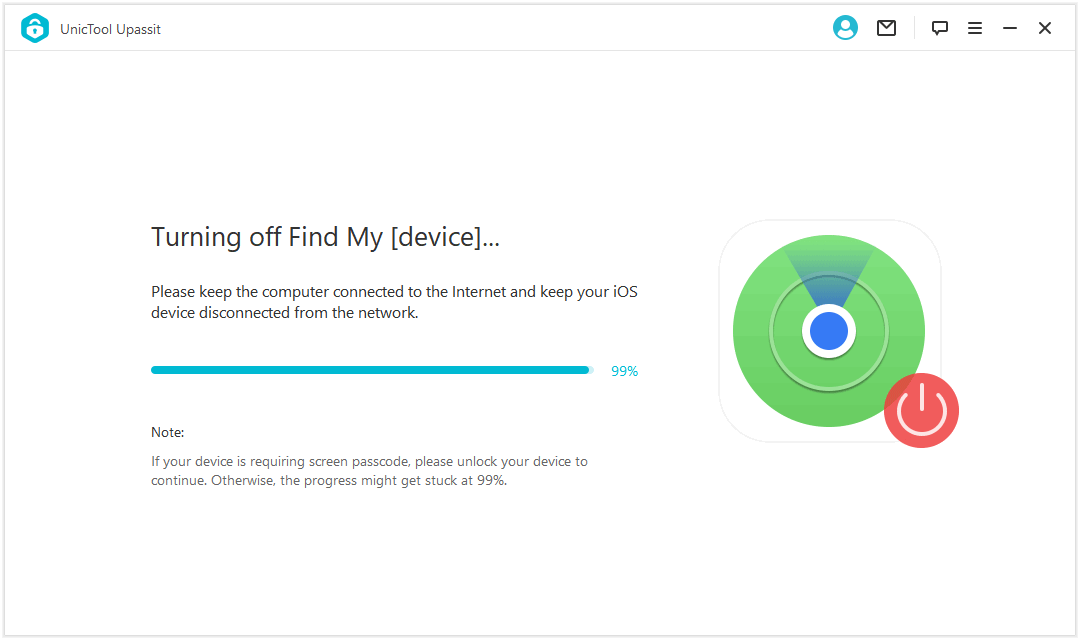 Part 3.

FAQ About iPhone Lost Mode
Q1. What's the Difference Between iPhone Lost Mode and Activation Lock?
If iPhone Lost Mode is enabled, your iPhone will be locked and display a default message or the customized one you set earlier in the Find My application.
Whereas the Activation Lock screen will be enabled automatically when you turn on Find My on your iDevice. It'll prevent other people from using your device unless the correct Apple ID credentials are entered.
Q2. When Should You Turn on Lost Mode on Your iPhone?
If you lost your iPhone, you need to activate the Lost Mode. It will lock your iPhone and make the device unusable for the people who find it. It's best that you custom the display message indicating the iPhone is lost and whoever finds it could contact (phone number) to return it.
Q3. Can You Enable Lost Mode When the iPhone is Offline?
Yes, you can still enable Lost Mode (via Find My app or iCloud.com) when iPhone is Offline. But the Lost Mode won't be activated on the iPhone until it's connected to Wi-Fi or cellular data.
Conclusion
The Lost Mode is the safest solution to secure your personal information if your iPhone is lost or stolen. But once you get your iPhone back, simply turn off the Lost Mode by entering the screen passcode or using the Find My application through iCloud.com. But if you can't use the screen passcode or iCloud methods, remember that UnicTool Upassit can help you turn off Lost Mode on iPhone efficiently.