Tinder is a location-based online dating app that matches you to people in your area. Sometimes, however, the app will get the location wrong and it can be incredibly infuriating. Being matched with someone who is hundreds of miles away is not a good idea – after all a long-distance relationship is much harder if you were to pursue a relationship.
Don't worry though. Here we will teach you how to fix this Tinder location wrong issue and Tinder distance bug 2022. What's more, the way to change Tinder location to prevent any distress caused by a wrong Tinder location will be introduced.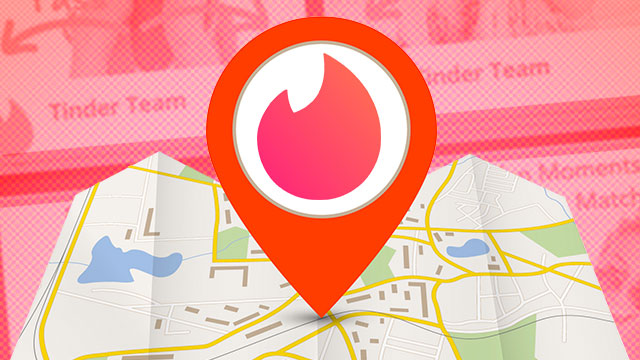 Part 1.

Tinder & Tinder's Location Services
1. What Is Tinder?
Tinder is a dating app that was founded in 2012 that connects single people within the area to each other. Tinder can be downloaded on iOS and Android. To sign up, you need to provide information such as your name, location, sexual orientation, gender, and age. This dating app distinguishes itself from other dating apps with its famous swiping feature where users swipe right if you want to match and swipe left to reject the recommended profiles. If you and the other person both swipe right, it is considered a match, and you can start a conversation with one another.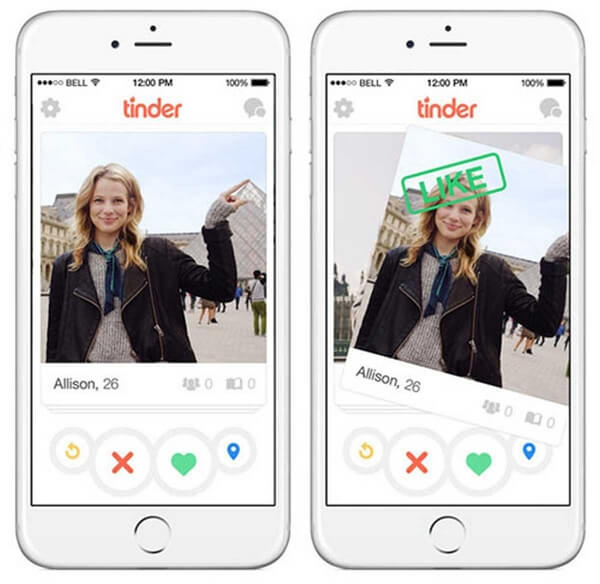 While joining Tinder is free, you can upgrade your subscription packages to access the premium features. Upgraded packages include Tinder Plus, Tinder Gold, and Tinder Platinum. All these packages have Tinder Passport with which you can change Tinder location to any place freely.
2. Tinder's Location Services
Tinder is largely based on location. It mainly relies on pulling a location from your phone since it needs your location to recommend your profile to other users. Without allowing Tinder to access your location, the dating app is useless.
After you open the app on your phone, Tinder will automatically update the location by requesting the GPS coordinates. To widen the search for your soulmate, you can extend your search up to 100+ miles away.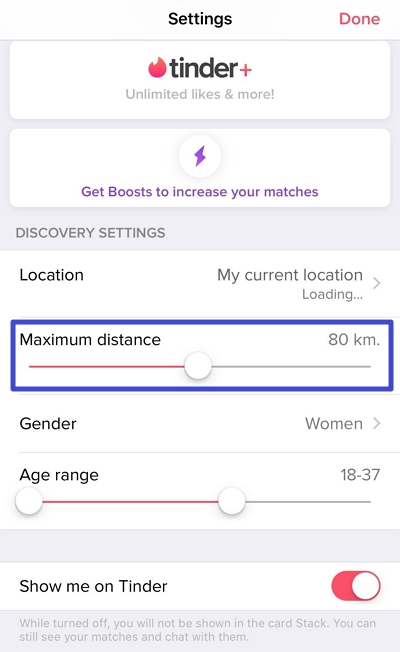 If you purchase a subscription package such as Tinder Plus, Tinder Gold, or Tinder Platinum, you can hide your location by turning on the Tinder Passport. The passport will allow you to change your location to anywhere in the world to scout out the dating pool in different locations.
Part 2.

Why Is My Tinder Location/Distance Wrong?

Your Tinder location can be wrong for a number of reasons, which could make it difficult for you to find dates within your area. Some examples of why Tinder may show a wrong location include:
1. Tinder distance bug.
Some users claimed there is a Tinder distance bug occurring in their match lately where their distance is close, but a few minutes later they are apart form each 1000 miles away.
In this case, you can report this issue to Tinder by forwarding a feedback to prevent this Tinder disctance bug 2022.
2. Tinder only updates the location every 10 minutes, leading to a wrong location/disctance if you are traveling in a fast-moving form of transportation.
3. Your location services are turned off for some reason can cause Tinder distance wrong.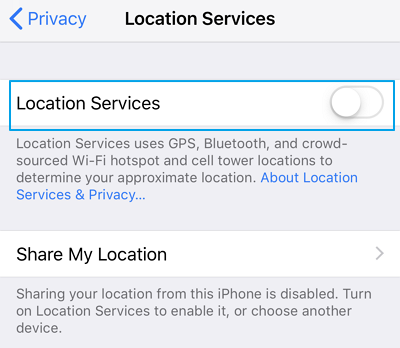 4. You are connected to a Wi-Fi network that is routed to a location with a different IP address.
5. You have not updated to a new version of Tinder.
Part 3.

How to Fix Tinder Location/Distance Wrong Error?

If you are looking to fix a wrong Tinder location/disctance, there are a few solutions you could try.
The easiest and most obvious solution is to restart your app and your smartphone. This may help Tinder pull the location from your device.
Tinder also recommends that you troubleshoot the app when there are technical issues by logging out and logging back into the app. You can do this by clicking on the profile icon, going to settings, and selecting "Logout".

If all the methods above fail to work, you can also delete the Tinder app and reinstall it.
Part 4.

How to Change Tinder Location?

If somehow you cannot fix the Tinder location wrong issue but don't want to be affected by it, then you may need to change Tinder location manually. Or if you're just tired of the same old place you're located in Tinder and want to meet and match with more new users in other areas, changing Tinder location is certainly something worth trying.

Next two different methods will be provided to answer the question – how to change Tinder location.
1. With Tinder Passport
You can simply change your Tinder Location by paying for Tinder Passport, which is available through Tinder Plus and Gold. This Tinder location changer allows users to explore profiles in other cities simply by choosing a different location. They can either search the city up by name or pin their desired location on a map.
1

Go to the "Settings" and tap "Swiping in" for Android or "Location" for iOS.

2

Click "Add a new location".

3

Enter the city you want to into the search bar and select your desired location.

4

If you want to hide your distance, select "Don't Show My Distance".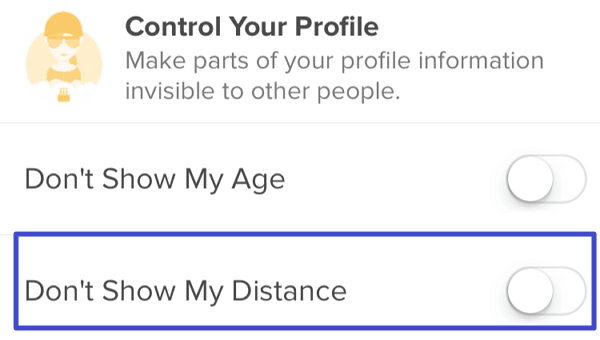 After completing these steps, your Tinder profile will only be visible to the Tinder users in that area. In addition, the previous five locations that you have used will also be saved and you can switch between them by selecting the city you want your location to be set in.
Although the Tinder Passport is easy to use and can be quite helpful with some issues such as wrong Tinder location, there are still some drawbacks:
Limitations
It takes 24 hours to appear in searches within the new area.
Your true location will remain the same even if you search in a different city.
Your profile will still be visible to the matches you swiped right on up to 24 hours even if you are no longer in the previous location.  
2. With Professional Tinder Location Changer - TailorGo
As is shown above, changing Tinder location with Tinder Passport is easy enough but there exist some obvious drawbacks that cannot be neglected. If you want to change your location for Tinder, the best way to do so is by using a location changer such as TailorGo.
While Tinder passport still shows your current location and how far away you are from other people, TailorGo allows you to log into Tinder as if you were in the exact city you want to search for dates in.
Change GPS location to anywhere instantly, and Tinder will use the new location.
100% success rate; little risks of being suspected.
Applicable to a full range of location-based apps: Life360, WhatsApp, Pokémon GO, etc.
Only simple steps are required. No technical knowledge is needed.
Support both Android 5-12 and iOS 7-15.
Always run smoothly with no lag or crash.
Free trial is offered with the main functions.

1

Download, install and launch TailorGo on your computer. Then click the "Get Started" button and get your device connected.

2

To simply change location, choose the Teleport Mode and select the destination where you want to find more matches.

3

Your location will be changed easily; and this new location will be updated to Tinder immediately.
Conclusion
Tinder relies on the GPS location of your device to match you with other users in your area. Sometimes the Tinder location wrong error may occur and we can work to fix it. But there are some other times when you want to change Tinder location. In this case, TailorGo, undoubtedly the best Tinder location changer in the market, is worthy of a try.