Xiaomi is a Chinese phone manufacturer based out of Beijing. Their phones are widely available in China and other Asian countries, but can also be purchased online from various retailers. The company has recently started expanding into the western market, with Europe and America as their next two destinations for further expansion. Xiaomi has produced its own system based on Android called MIUI.
Today we're going to talk about how you can mock location on Xiaomi. This is an excellent way to avoid tracking, protect privacy and improve user experience. In this article, we'll explore why mocking location on Xiaomi is so valuable, how it works, and what's the best application for it. Let's go!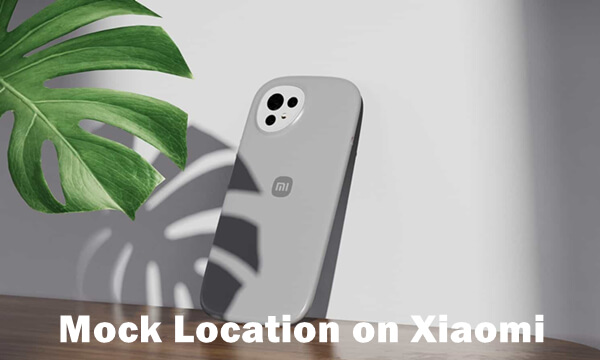 Part 1.

Location Services on Xiaomi

When it comes to the location services on Xiaomi, you might wonder what it is all about. Well, the location services on Xiaomi rely on the connection between the hardware and the internet. Such services allow you to be located on demand by third parties who request this information through some app installed on the phone. There are both good and bad aspects of the location services.

One good aspect of Xiaomi location services is the ability to set a specific location so you can navigate yourself to a place without using GPS. The user-set locations on your Xiaomi phone will be used as 'points of interest' so navigation can initiate from wherever you are right now. This is an excellent feature for those who might not have a steady data connection, since maps won't need to load.

However, this can also be a massive problem if you're looking to avoid any unwanted location tracking or surveillance. Due to these reasons, it's essential to be able to spoof your location if you want to keep an extra layer of privacy.

People want to fake location on Xiaomi for many different reasons; however, the core principle is the same - you want to prevent third parties from geo-locating your phone and tracking your movements. Some of the reasons are:
To play location-based games without actually moving

To avoid unwanted phone calls in some area
To blind apps so they can't collect data on your location
To avoid being tracked through your phone's connection to the internet
To remain completely anonymous on the web
To see more options while using dating apps
Part 2.

How to Mock Location on Xiaomi Phone

There are different methods to mock location on Xiaomi phone. Some ways are complicated, and some are easy and more reliable. In this section, we'll go through several of these methods and give a detailed explanation of how they work.
1. [Complex] Mock Location on Xiaomi Using Mobile Application
Step 1: Get a Mock Location App
Many people use this method, but it is usually challenging to find a high-quality, working application. If you search on the internet for a mock location app, there are many applications out there. that will supposedly do this for your phone. However, to improve the success rate, proper background research is necessary.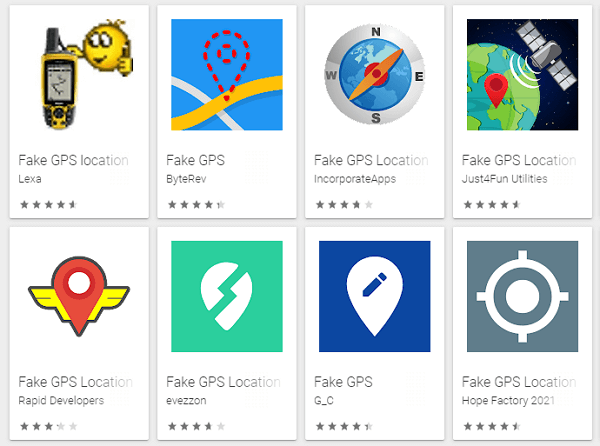 Based on your research results and the availability of the applications, you can select one mocking app that you want and download it to your mobile.
Step 2: Set a Mock Location App
After downloading the application, open it up and grant it the necessary access it requires to connect with your phone's location services. This will be different for each application, so make sure to check the requirements carefully. Most apps will require you to sign up using an email address and password, name, age, etc.
Next you need to set the downloaded app as your preferred mock location app on your mobile. Most of the Xiaomi phones have a different process than other Android devices. To do this, follow these steps:
1

Go to Settings and then click on My device > All specs.

2

Navigate to MIUI version and tap on it 7 to 10 times repeatedly.

3

Then head to Additional settings and click Developer options.

4

In the Select mock location app section, select the downloaded mock location app.
Step 3: Mock Your Location on Xiaomi Now!
Since you are through with the tricky part, now it's pretty simple to mock your location on your Xiaomi device:
1

Open up the downloaded mock location app on your device.

2

Now you can either use the latitude and longitude of your preferred place to set a new location or just drag the screen to the area you want and press the play button.

3

Your new location will be set, and you can now use any apps that require GPS location without worry as the apps will believe that you are at the fake spot.
2. [Easy] A One-Stop Solution - UnicTool TailorGo
In this method, you don't need to worry about all the long and complex steps mentioned above to spoof location on Xiaomi device. Here you have a one-stop solution for all your needs - UnicTool TailorGo.
TailorGo is a reliable and easy-to-use application that provides location spoofing facilities to all Android users without requiring them to go through any trouble. It is a much better solution for mocking location than any other applications on the market as it is not just easier but also safer and more secure. TailorGo is powerful enough to help you change location on Xiaomi phone to any place you want. This enables you to achieve many objectives such as hiding your real location from your friends and your employer, faking your location for fun while playing location-based games and finding more matches on dating apps.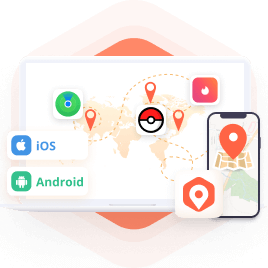 Mock Location on Xiaomi
Spoof location based on exact coordinates or name of your required place.
Simulate GPS movement in a natural and authentic way along customized routes.
Fake location on various platforms: Facebook, WhatsApp, Grindr, Pokémon GO, etc.
Provide simple instructions for all users to navigate.
Perfectly compatible with Xiaomi devices running on Android 5-12.
Support all iOS devices running on iOS 7-15.
Free trial is available for everyone.
1

Download, install and launch TailorGo on your computer. Get your device connected, then click the "Get Started" button to begin.

2

To simply change location, choose the Teleport Mode and select the destination. To simulate GPS movement, choose either the Two-Spot Mode or Multi-Spot Mode and plan a route.

3

Check your Xiaomi device, and you'll find your location is changed easily, or the simulated GPS movement is completed as planned.
Conclusion
The article talks about how to fake GPS location on Xiaomi phone. By using location spoofing applications, you can trick people into believing that you are somewhere else, which helps in several situations, such as avoiding unwanted messages and changing your social media locations.
Location spoofing is possible with the help of numerous applications. However, UnicTool TailorGo is the best one you should choose over others. Its capabilities of changing location are nearly endless, and it's easy and straightforward enough to use, requiring no additional permissions or root access. So if you are looking to mock location on Xiaomi device safely, download TailorGo application and you won't regret!