Ever since voice changes have been out in public, people have always used them to either prank call their friends or joke around by joining game lobbies and pretending to be a child or a girl.
Over time voice changers have improved quite a bit, and they have now come to a point where most people can't tell if the person is using a voice changer or not. Apart from joking, many people use hacker voice changers for privacy protection. Read this article till the end as we discuss some of the best hacker voice changers you can use.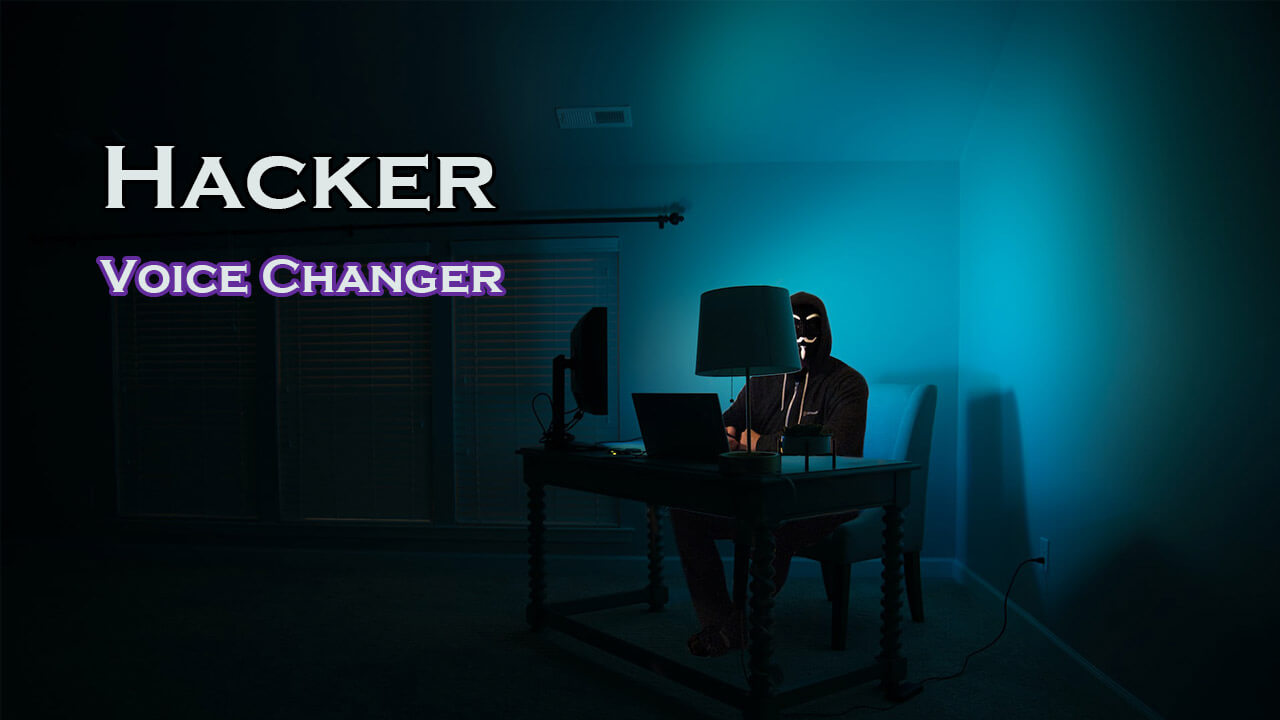 Best ASMR Voice Changer for Voice Trolling
Have a look at our top picks of the best hacker voice changers for privacy protection!
MagicVox is known to be one of the finest voice changer software you can use. You can either use it for free or choose to go with the full version and premium features like extra voice and different functions, which can further enhance your experience.
Their paid version costs around 0.2$ a day gives you complete command over your voice, and lets you customize it in a variety of different ways. You can choose to sound like a girl or even an anime.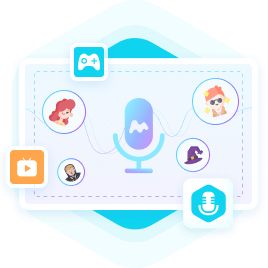 A Real-Time Voice Changer
Allows users to change their voice with a click
Comes with a voice studio that allows users to customize their voice
Features new updates every single week, which means that you will never run out of customizable voice effects
Pros
Gives users a wide variety of realistic voices, over 120, to choose from
Supports a plethora of different apps and software
Customized for Mac OS and Windows for optimal performance.
Cons
You have to pay in order to access all of its features
How to Get a Hacker Voice Changer
Step 1: Download and install the voice changer.
Step 2: Configure input and output device. From the setting, assign a microphone as input and headphones as an output.

Step 3: Go to the platform you want to use voice changer (Take Twitch for example) and go to the Audio Setting, set Voice Changer Virtual Audio Device (WDM) as default input device.

Step 4: Select the Hacker voice effect. Or you can use the voice maker to custom a voice to fit your voice better.

Step 5: Record your audio or import the audio file to apply the voice effects and filters.
If you want to disguise or modify your voice in a different way to surprise your friends in a game or for privacy purposes, Voxal Voice Changer is your best bet.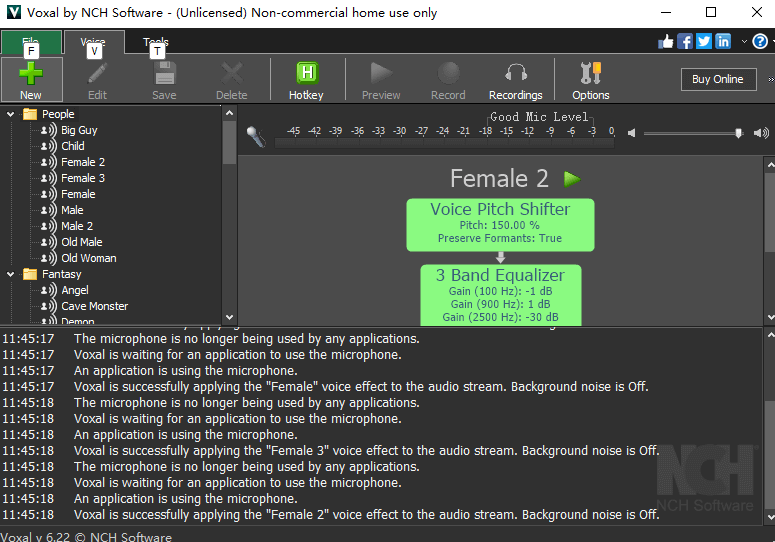 You can change your voice as a girl, a robot, and many more different effects. If you don't like all that, you can choose to customize your own set of voice effects and play with the setting to achieve your desired result.
Apart from joking around, you can also use this hacker voice changer for privacy purposes. Some of the prominent apps and features that Voxal Voice Changer supports are Steam, CS: GO, Skype, Discord, and many others.
Feature
Voxal Voice Changer is compatible with different audio inputs.
Besides modifying new voices, you can also apply effects on existing ones.
Enables you to switch between different voice effects using hotkeys easily.
You can also add effects like background noises of a forest or a busy workplace.
Pros
No performance degradation during usage
Easy to use with a welcoming, simple, and initiative interface
Compatible with almost all existing games and apps
Cons
It does not support versions lower than macOS 10.5.
It does not support 32-bit Windows.
Supporting a plethora of different devices, Clownfish Voice Changer is used by millions of people all around the world and is included among the finest voice changers.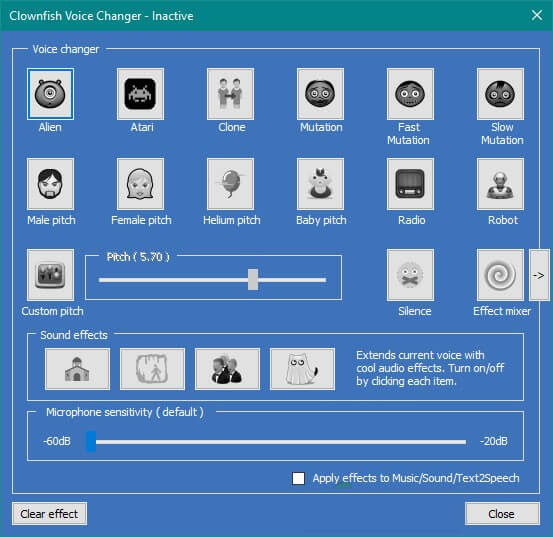 Even though many voice changers provide sound effects and customizations to change voice into female, baby, alien, or robot voices, Clownfish Voice Changer is known for providing unique voice effects like Atari, Helium Patch, Custom Pitch, Clone, etc., which sets it apart from other voice changers.
Another reason Clownfish is famous all around the world is that it provides features like enhanced audio precision and Virtual Studio Technology plugin support.
Feature
Music player, which provides the users; control over their playlists
Has Sound Player for build-in sounds and management
Allows users to change their accent for entertainment or privacy purposes
Pros
Support Windows Vista / 7 / 8 / 8.1 / 10 / 11
Support a wide variety of different software and apps, including Skype, Discord, TeamSpeak, Mumble, etc.
You can alter the volume of your voice, too.
Cons
You may find working on Settings complicated if you don't have basic tech knowledge.
Offering a wide variety of different types of audio alterations, Voicechanger.io has managed to earn a name for itself by providing its users with a fine experience.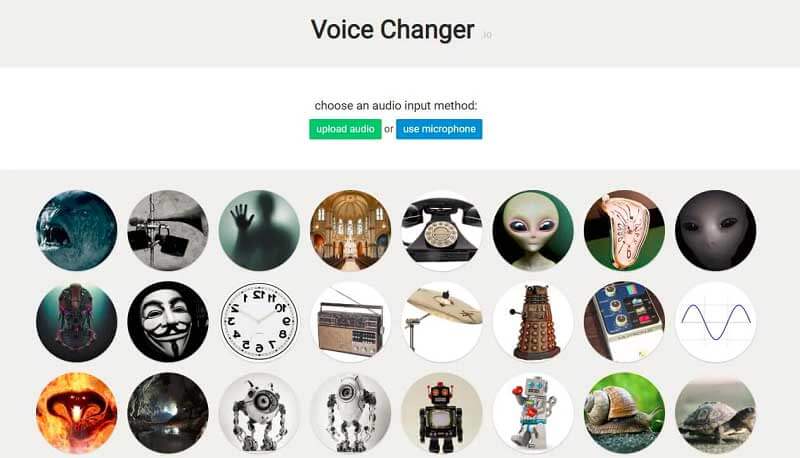 The main reason for their popularity is the impressive user interface and the overall ease of use for beginners. You can either use pre-recorded audio and add a filter or record audio right away. You can also type some text and convert it into speech while applying the audio effects.
Feature
It offers multiple voice effects, including Robot, Old Man, Nervous, Drunk, Chorus, and more.
Before trying out your own voice, you can check the pre-recorded test audio with each filter.
Want to use exported audio files for professional or personal use? There is no need to credit Voicechangr.io.
Pros
No downloading is required, just hop on the website and get your work done
Simple interface with a decluttered look
Also, enable changing text to speech
Cons
It doesn't enable changing voice on gaming, streaming, platforms
The website does not support real-time audio effects.
Conclusion
This was a conclusive yet detailed article about some of the best hacker voice changer apps and websites. Out of them all, MagicVox is the one that stands out due to its features and software optimization. It allows you to completely change your voice and present it in a different way to prank your friends or use it for privacy purposes.
Since this anonymous hacker voice changer is supported by various apps and software, you can use it in games like CS: GO, Dota 2, and more. In short, it's an all-in-one solution for all of your voice-changing concerns, whether you want to use it for fun or privacy protection.