It's quite convenient and effecient to record some important voice files with the Voice Memos app. But honestly to say, it is very annoying and frustrating when you delete voice memos and realize you need them later. Sometimes, you may inadvertently press the delete button and lose voice memos as confirmation is generally not required. After that, you find no way to retrieve them.
No matter how you have done this, there is no need to panic at all. In this article, we have collected some of the most effective and easiest methods to recover deleted voice memos. Just feel free to choose any one according to your situation and preference. Stay tuned with us and read the whole article.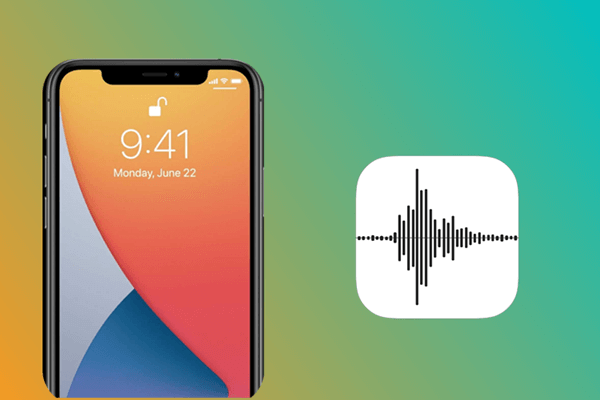 Part 1.

How to Recover Deleted Voice Memos From Recently Deleted Folder

The deleted voice memos are automatically moved to a folder within the app named "Recently Deleted Folder". These memos will stay there within thirty days. So all of your deleted voice memos can be easily recovered within thirty days directly from the Voice Memos app if you haven't cleared the folder manually.

To recover memos from the "Recently Deleted" folder, just follow the below-given instructions.
1. First of all, open the Voice Memos app on your iPhone. Now, tap on the chevron icon which is present on the top left corner of the screen.
2. Here, you will see the "Recover Deleted" folder, tap on it to open this folder.
3. In this folder, you will find all the deleted voice memos. For entering into the selection menu, tap on the "Edit" button.
4. Trace and select all the memos you wish to recover. Then press the "Recover" button and confirm the action if any pop-up message appears.
Part 2.

How to Recover Deleted Voice Memos Without Backup

If you didn't find your deleted voice memos in the "Recenrly Deleted" folder and you know clearly that you haven't made any backup for your voice memos, then using a data recovery tool is your best alternative. We strongly recommend iFindit which will help you get back lost data effectively no matter what has caused your data loss.

Varying from common media files, social media data, to any other precious data, the iFindit is here to cover all your needs. You can use the free trial to check the capabilities and then purchase a premium version to fully enjoy its facilities.

Why choose iFindit?
It allows you to scan and preview the data before starting the recovery with its free version.
It enables you to restore your data without data loss.
It permits you to restore your lost data selectively.
It can recover your lost data without backup.
It works on all versions of iOS, including iOS 15.
It is user-friendly with simple operations.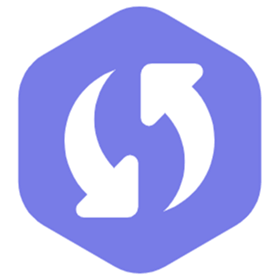 How to use iFindit to recover deleted voice memos:
1

First and foremost, download and open the iFindit. Now, connect your iPhone to your computer via a cable. Click on the "Recover from iOS Device".

2

When iFindit detects your iPhone, click on "Next". Now, select "Voice Memos", and click on the "Scan" button.

3

Select all the files you want to recover and choose the location where you want to keep the restored Safari history, then click on the "Recover" button. All of the Safari history you want will be recovered instantly.
Part 3.

How to Recover Deleted Voice Memos From iCloud Backup

The approach of using iCloud backup to recover deleted voice memos can also be used but it has some limitations and drawbacks. The biggest one is that you will be required to delete all the content, settings and other data present in your iPhone. If you regularly back up your iPhone to iCloud, then try this approach.

In order to recover deleted voice memos from iCloud backup you will need to follow the steps mentioned below:
1. First of all, you need to reset your iPhone. For this purpose, go to Settings > Reset > Erase All Content and Settings. Meanwhile, confirm your actions if any popup appears.

2. Now, while navigating through the welcome screen and settings, stop at the Apps & Data screen and click on the option of "Recover from iCloud Backup". Provide your Apple ID here.

3. Afterwards, just select the backup that contains your deleted voice memos and all of your data will be restored after taking some time.
Part 4.

How to Recover Deleted Voice Memos From iTunes Backup

You can also use iTunes Backup for recovering deleted voice memos. However, it has some drawbacks too, like the replacement of all existing data. You may also lose some important files too. Still, we have mentioned below how you can use this approach to recovering lost voice memos.
1. First of all, open iTunes on your computer. Then connect the computer with your iPhone using a cable.
2. From the Summary menu, click on "Restore Backup".

3. Now the only remaining thing is to click on the "Restore" button after selecting the backup that involves your deleted voice memos.
Conclusion
Until now, after reading about how all the methods work and the pros & cons of them, you may have realized what should be your best solution. Definitely, it is the iFindit that does not let you worry about data loss or time restraint. With the help of this tool, you can easily recover the desired voice memos.
It provides you a number of benefits, including preview before recovery, which saves a lot of time and effort in recovering deleted voice memos. It also does not delete original data from the iPhone, and does not require any special technical skills. So, don't hesitate to download and give it a try right now.