Your smartphone's calendar is an immensely handy tool for planning your day and managing tasks. You may add events and set reminders for certain events to remind you at a certain time, so you will never forget anything important.
However, despite having all of these great features and qualities, there are still situations where your calendar isn't saving events, newly-saved events disappear, or your calendar is simply missing events.
If this happens, don't lose your hope. In this article, we'll show you how to restore calendar events on iPhone with the help of 5 reliable methods. So, let's get started.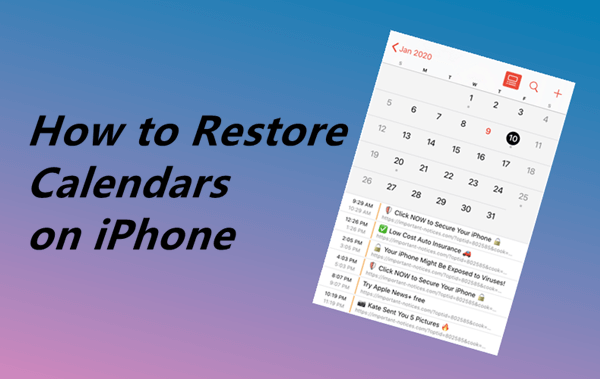 Part 1.

Why Did My iPhone's Calendar Events Disappear?

Before we go into how to recover missing calendar events on iPhone, let's have a look at why all of the calendar events disappeared issue happens. The reasons behind this problem vary from simple to complicated ones. However, there are only a few common possible explanations:

Accidentally Deletion: When trying to delete an event or another calendar item, you may have accidentally deleted all of your calendar events or individual entries, which is the most common reason for this problem to occur.

System Glitch: Sometimes the system of your iPhone may crash or a bug might occur, leaving you unable to access all of your previously saved calendar entries.

Update Failure: The procedure of upgrading your iPhone is both a risky and tedious task. It often fails, leaving your iPhone in a critical state and resulting in the loss of all data stored on it.
Part 2.

How to Restore the Calendar on iPhone?

Whatever caused the loss of your calendar on iPhone, with the appropriate instructions and guidance, you can easily restore all of your deleted or lost events. Below we've provided you with a few of the possible solutions to assist you to recover the disappeared calendar events on your iPhone. Let's explore them.
1. Sync "All Events" In Settings
If you're having trouble adding new events or seeing existing ones, it's possible that your calendar events not sync properly due to incorrect synchronization settings, bad internet connection, inaccurate date & time settings, software bugs, or iOS issues.
To resolve this issue, you should check your settings and make sure everything is set correctly. However, if your calendar still does not sync with the iPhone, you may reset the synchronization to get it to connect with the server and ensure that all the recent or past events are synced.
Follow the steps below to check your settings of calendar:
1. First, make sure that the calendar synchronization option is enabled by navigating to Settings > Apple ID > iCloud.
2. Now head to Settings > Calendar > select "All Events" to ensure that all new and old events are synced to your calendar.
2. Restore Calendar Events From iCloud.com
Apple iCloud is a cloud storage service that enables iPhone users to backup and store data such as music, documents, photos, contacts, and calendars on a remote server so that they may be restored in case of any data loss. So, if you've already enabled calendar in iCloud, you'll be able to recover it from iCloud.com.
Here is how to restore calendar events from iCloud.com:
1. First, on your computer or laptop, go to "iCloud.com" and sign in with your Apple ID and password.
2. Next, go to "Settings" and select "Restore Calendars and Reminders" under "Advanced".

3. After that you'll see a list of calendar backup files. Click "Restore" after you've chosen a file.
3. Restore Calendar Events From iCloud Backup
Another solution for getting your deleted or lost calendar events back is to restore your iPhone from an iCloud backup. If you've backed up your iPhone to iCloud, then your disappeared calendar events may be included in the backup.
However, this method is not recommended, especially if you have new data on your device that was not backed up, because this procedure will totally erase your device and overwrite the present data. Furthermore, there is no way to preview to verify if your deleted or lost calendar events are there or not.
Here is how to restore calendar events from iCloud backup:
1. You'll need to remove all of your data and start over, so simply go to Settings > General > Reset and select "Erase All Content and Settings".

2. Your device will restart after that, and you'll need to follow the on-screen instructions to set it up. When you're at the "Apps & Data" screen, select "Restore from iCloud Backup". When prompted, use your Apple ID to sign in.

3. Select the backup date from which you wish to recover calendar events.
4. Restore Calendar Events From iTunes/Finder Backup
iTunes/Finder can also help you back up most of your iPhone's local data. It simply copies certain files and settings from your iOS device to your computer, allowing you to restore the data later.
However, just like restoring from iCloud backup, this method will also overwrite the existing data on your device.
To restore your deleted or lost calendar events using iTunes/Finder:
1. Connect your iPhone to your computer using the USB cable that came with your device. Open iTunes on your laptop or PC and select the iPhone icon in the upper-left corner of the screen.
2. Select the "Summary" tab in the main panel and then click the "Restore Backup" option.

3. A window will open on the screen. Click "Restore" after choosing the backup from which you want to restore calendar data.
Part 3.

How to Restore Calendar On iPhone Without Backup

As you can see, there are several methods to restore the deleted or lost calendar on iPhone. But what if none of the solutions listed above worked for you, or if you simply don't have any backup?

Well, here you may use a professional iOS data recovery tool, iFindit, to quickly and easily restore deleted calendars and other sorts of data from your iPhone. With this tool, you can easily recover your disappeared or deleted calendar events, as well as other types of lost data even without an iCloud or iTunes backup. And the tool is quite easy to use, you will complete the recovery with three simple steps.

Here are some of the key features of this tool in brief:
It covers 18+ types of data recovery, including common files like calendar and reminders, cantacts, messages, photos and social app data like WhatsApp and WeChat.
It allows you to recover deleted or lost data without backup.
It enables you to preview the data before starting recovery for free.
It supports almost all iOS devices and iOS versions including iOS 15.
It provides a user-friendly interface with the one-click operation.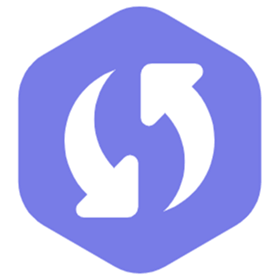 1

Download and install iFindit on your PC or laptop. Connect the iPhone device to the system via a USB cable and select "Recover from iOS Device" to begin.

2

You'll see all of the recoverable data types on your device after the scanning is finished. Browse through them and select Calendar and click "Scan" to see all of the data found.

3

After you've selected the files you need, click "Recover" and select a location on your system to save it.
Conclusion
If your calendar events have disappeared or been deleted from your iPhone and you don't know what to do, you could use any of the methods listed above. Our guide on restoring calendar events will surely help you, as it contains all of the best solutions with step-by-step instructions.
However, we recommend the iFindit most, since it is a reliable and efficient iOS recovery program that can help you recover almost any kind of deleted or lost data from an iPhone with a few simple steps. Regardless of whether you have a backup or not, it can recover your precious data without harming your iPhone in any scenario. So, make iFindit your best choice when you lost your calendar events!