WeChat is the most popular instant messaging app in China that millions of people rely on to communicate, share photos and video, and make payments. Like any other messaging app, it is possible to accidentally delete one or some of your chats and later realize that you needed it.
The good news is you have several methods to restore your deleted chats or messages even if you didn't do a full back up. In this article, we will discuss the best methods you can use to restore your WeChat chat history and also some bonus tips on how to back up WeChat and transfer chat history.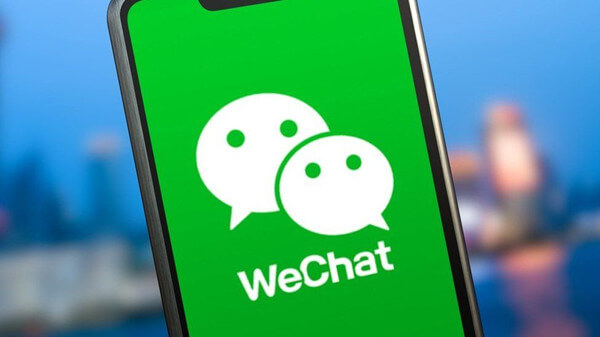 Part 1.

Can I Recover WeChat Chat History?

The short answer to this question is Yes. It is possible to recover your WeChat chats whether you have a backup or not. Here is what you need to know: everything you delete on your iPhone is stored in a hidden location that you have no direct access to. However, there is still a way to access the deleted chats. You want to know how? Keep reading.
Part 2.

How to Restore WeChat Chat History?

As you have confirmed that the WeChat chat history is recoverable, let's continue with the solutions. We have collected several methods for you to restore WeChat chat history, choose any one of them for your convenience.
Method 1. Use Wechat PC Version
If you have backed up WeChat on your computer, then follow the steps below to restore your lost chats through this app.
Open the WeChat desktop app on your PC or Mac. Make sure the computer and iPhone are connected to the same network.
To restore your chat history, tap the icon on the lower-left corner of your app. Choose the "Backup and Restore" option.
A new window will open, prompting you to choose between Backup or Restore. In this case, choose to "Restore on Phone".
This method is very easy to execute, but it requires you to back up your chats earlier on the desktop app. If you don't have a computer or didn't do the backup, continue to the following method.
Method 2. Use iFindit (Recommended)
If you don't have a backup, then the best choice for restoring your WeChat chat history may be the iFindit. It is a reliable data recovery tool. Regardless of the reason for your data loss and the type of your lost data, you could all resort to iFindit to resolve your problem. Of course, it could also assist you to get back your WeChat messages.
Here are some more reasons we recommend iFindit:
It doesn't require any backup.
It allows you to scan and preview the files before recovering them for free.
It allows you to select only the files you intend to recover.
It won't cause any extra data loss.
It is compatible with almost all iOS versions, including iOS 15.
It is very intuitive and easy to use.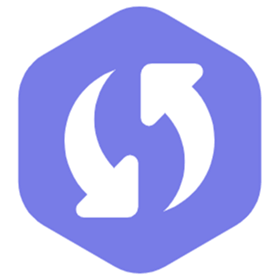 Steps to recover WeChat chat history with iFindit
1

Launch the iFindit app on your PC or Mac and select the "Recover from iOS Device" mode. You should then connect your iPhone using a reliable lighting cable.

2

When your device is successfully detected, click on "Next" to continue. Select the "WeChat" and click on "Scan".

3

After the scanning is completed, you can preview your WeChat chat history. Click on the "Recover" button on the bottom right corner of the app. All your chats should be recovered in your WeChat app when the process is complete.
Method 3. Use iCloud Backup
Another option available is recovering WeChat history from iCloud if you backed up your iPhone to iCloud earlier.
Note
This method requires users to erase all the existing data on iPhone, so you may lose current data on iPhone. Thus, we recommend getting a copy of your important data before getting started.
Use the following steps to recover your WeChat chats from iCloud.
To erase all the data of your iPhone before starting restoring, go to Settings > General > Reset > Erase All Contents and Settings.

While setting up your iPhone after resetting it, choose the "Restore from iCloud Backup" option.

Choose the backup you made just before you deleted the WeChat history. After choosing the backup, your iPhone will restore the backup from iCloud.
Drawbacks
You need to have backed up your iPhone on iCloud.
You don't have the option of selecting which files you want to restore.
You may lose some of the files that were not backed up on iCloud.
Method 4: Use iTunes Backup
If you have backed up your iPhone with iTunes, you can also restore your WeChat chat history using this method.
Note
If you are a macOS Catalina user, then you need to turn to Finder to finish the operation.
Here is the procedure:
Launch iTunes on your PC or Mac. Connect your iPhone with a reliable lighting cable.
Click on "Restore Backup" and choose the backup you made before you deleted the WeChat messages you want to restore. The process will take a couple of minutes. But when complete, your WeChat app should now have all your Chats.
Drawbacks
It will overwrite all your current data on iPhone.
It requires you to have made the backup earlier.
Part 3.

Bonus Tips
1. How to Back Up WeChat?
To avoid any future chat history loss and make restoring chat history easier next time, always ensure the chats are backed up regularly. Here is how you can do it;
Open your WeChat app while connecting to stable internet. Connect your phone and computer on the same WiFi network.
Open the WeChat app on your computer. Click on the "Backup and Restore" option on the lower-left corner of the app. Click on "Back up on PC".

Then on your phone, select the chat history you would like to backup and confirm to begin the backup process.
Keep both the computer and the phone connected to the internet until the backup is complete.
2. How to Transfer Chat History to Another Device?
If you are changing devices, you may also want to restore your WeChat chat history to the new device. Here is how to transfer the chat history:
Open your WeChat app and go to your Settings. Follow this path to start the transfer process: General > Backup & Migrate Chats > Migrate Chats to Another Device.

Then choose Migrate Entire Chat History or Migrate Partial Chat History.

You can then select the chats which you want to migrate and follow instructions to complete the process.
Conclusion
All the methods we have discussed can be used to restore your lost WeChat chats. However, the most reliable method of the four is using the iFindit tool. With this tool, you can restore your chats without losing data, so you won't be losing any other important files during the process. What's more, the rest of the options require backup. But iFindit could recover without backup. So don't hesitate to give it a try and enjoy your chat right now.