WhatsApp is a secure, simple, and useful platform for free messaging and staying in touch with personal and professional people. Sometimes, people are bothered that it is showing their number. Remember that you cannot hide numbers from the WhatsApp system, but you can hide WhatsApp number from people.
There is no built-in mechanism to hide phone numbers in WhatsApp, but workarounds can help you achieve this goal without compromising security and data. This article aims to guide you on how to hide WhatsApp number from contacts. So, let's dive into the details without further delay.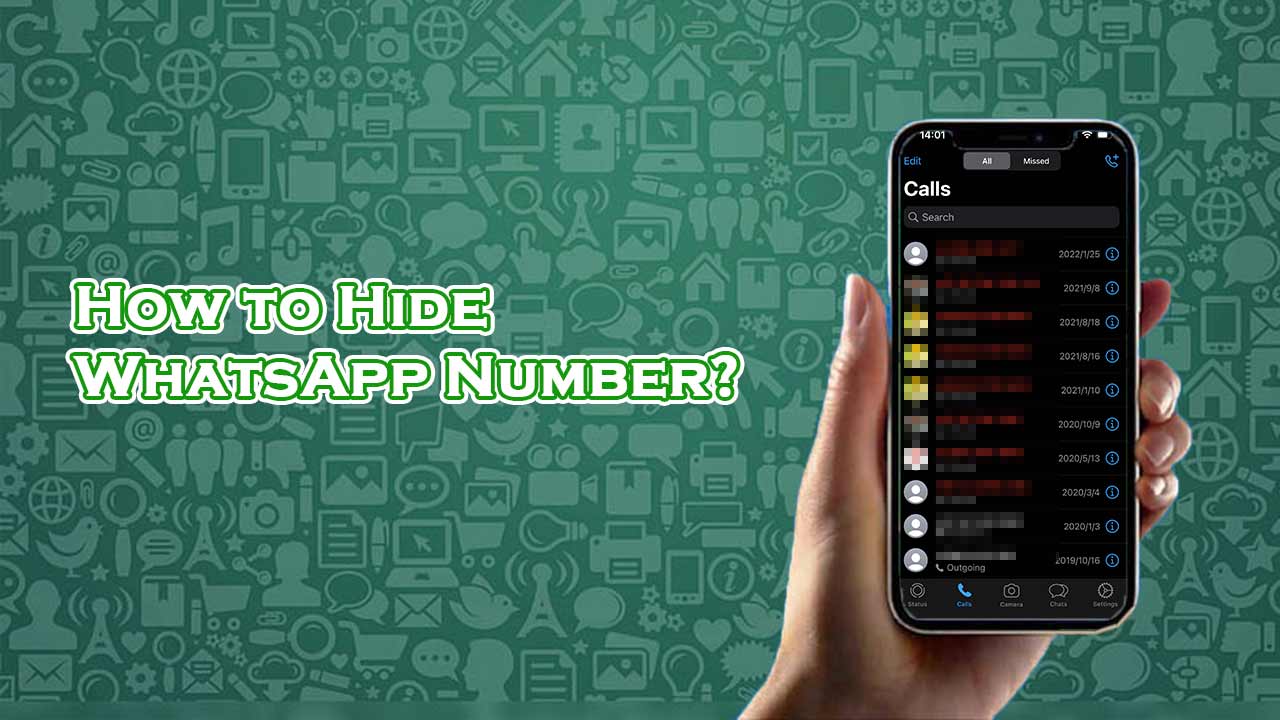 Part 1.

How to Hide Your WhatsApp Number?

As there is no option in WhatsApp to hide your number, we have to rely on third-party applications to hide your phone number on Android. Here are some common methods that you can use.
1. Generate a New Phone Number from Google Voice
The best method to hide WhatsApp phone number on Android or any other platform is to utilize a virtual phone number. The most reliable service you can consider is the Google Voice Phone Number. You can use Google Voice phone number to make calls without charges and communicate with peers through text messages. You can also avail the option of call forwarding.
So, do you wonder how to hide WhatsApp number in group using Google Voice service? Firstly, you need to install the application and then follow these simple steps.
Step 1: Navigate to Play Store or any online store according to your platform and look for the google voice app. Then hit the download button to start the process and complete the installation to launch it.

Step 2: Now register your account. For this purpose, log into your Google account or if you already have one, click on the "Continue as your account name" button.
Step 3: You are ready to enter the application. Before that, spend some time with the terms and conditions. Thoroughly go through them and click the Accept button. Once you enter, select the location to link with your virtual phone number.
Step 4: Look for the location according to your preference with area, city, and state. When you can locate the place of your choice, hit the Select button.
Step 5: Finally, the process has been completed. Now you can follow the Google Wizard instruction and get the virtual number.
2. Use a New Phone Number but Log in to an Old One.
Now you have got a new number in the form of virtual contact. You can hide your original phone number by replacing it with a new one. Here are some simple steps that you need to follow to use new phone number but keep using the old account.
Step 1: Open WhatsApp Settings
Step 2: Tap on Accounts and navigate to Change Phone Number.

Step 3: Enter your old phone number in the first bar and your new virtual phone number in the second field.
Step 4: Tap Done.
After verifying the number through the application, you can use the old account with the new phone number.
Part 2.

How to Change WhatsApp Number?

If you have been using WhatsApp for years and do not want to create a new account, it is possible to change the number inside the settings of your WhatsApp.

Follow these simple steps to change your phone number.
Step 1: Open WhatsApp and tap on the three dots icon at the top right corner.
Step 2: Navigate to the Settings option from the menu and then tap on Account options.

Step 3: The change Number option will be visible on your screen. Tap on it!
Step 4: You have to enter your new Google Voice phone number and tap on Next to proceed.
Step 5: From the current screen, select who you want to notify about the current WhatsApp number and hit the Done button.
By following these steps, WhatsApp will update your account number to the new Google Voice phone number.
Part 3.

How to Create a Backup of WhatsApp Data?

You can use third-party software such as ChatMover to create a backup of WhatsApp data. With the help of UnicTool ChatMover, you can create the backup. It securely and completely saves your chats, pictures, and all data from reviving older account look. For this purpose, make a new account using a new number and follow these steps: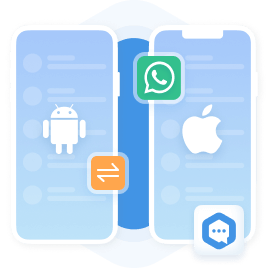 All-in-one WhatsApp Transfer
Allows you to transfer your backup data between two devices originally.
It backs up your WhatsApp on Android and iPhone to any place on the computer. Keep the data safe, as there is no chance of data loss.
ChatMover is a better backup option as it is safer than cloud storage.
You can restore WhatsApp backup from the ChatMover to your device without uninstalling.
It Consumes less than 15 minutes to finish the backup and restore.
How to Use ChatMover for WhatsApp Backup and Restore
1

Download and install an application on your device and launch it.

2

Connect your device to the computer. When you are backing up WhatsApp on Android, allow USB debugging. For the iPhone, you need to allow, "Trust this Computer."

3

for iPhone users, the application will deal with the rest, but android users will have to configure WhatsApp to access the data. Manual android operation is necessary during the process.

4

Read WhatsApp Backup before Restore

Wait for a while to complete the backup. Duration depends on the size of the data.

You have successfully created a backup. After creating the account, you can restore it by clicking on Export or Restore. Hola! You are ready to use WhatsApp with a changed number but older conversations and pictures.
FAQs
1. Does WhatsApp Show Your Phone Number?
Yes! WhatsApp uses a real phone number to send the verification codes while registering your account. WhatsApp is a sort of online chatting platform that uses your number for security and verification. Anyhow, you can also use a landline number or virtual phone number. In the case of a landline, you will use call-based authentication instead of text. For virtual numbers, you can do verification through code.
2. How to Use WhatsApp Without a Phone Number?
To hide the personal number, you have to use a virtual number. You can get the virtual number from the third-party application Google Voice phone number. You can also use your landline number, but relying on a virtual number is a better option.
Wrapping Up
WhatsApp is a well-known and world widely acknowledged chatting application. It is considered a secure and private application, but you still need to take some steps to keep your identity safe. You can swap the personal number through the virtual number.
Either you can change it, but some people prefer to create a new account. In this situation, you can use UnicTool ChatMover to create a strong backup of WhatsApp data. It is a comprehensive application that can move all chats, picture voice notes, and everything to your new account. So, you can hide your WhatsApp number by creating a new account and still having all the old account data.