If you have been using WhatsApp for a while, you must have seen people delete messages they sent because later, they decided you should not view them. Isn't it annoying? Like others, you may also want to know what they sent.
This feature is very useful as you can delete messages if you send them to the wrong person or a group, but it is frustrating at the same time. If you want to read the WhatsApp deleted messages, the solution in this guide will help you read the deleted messages.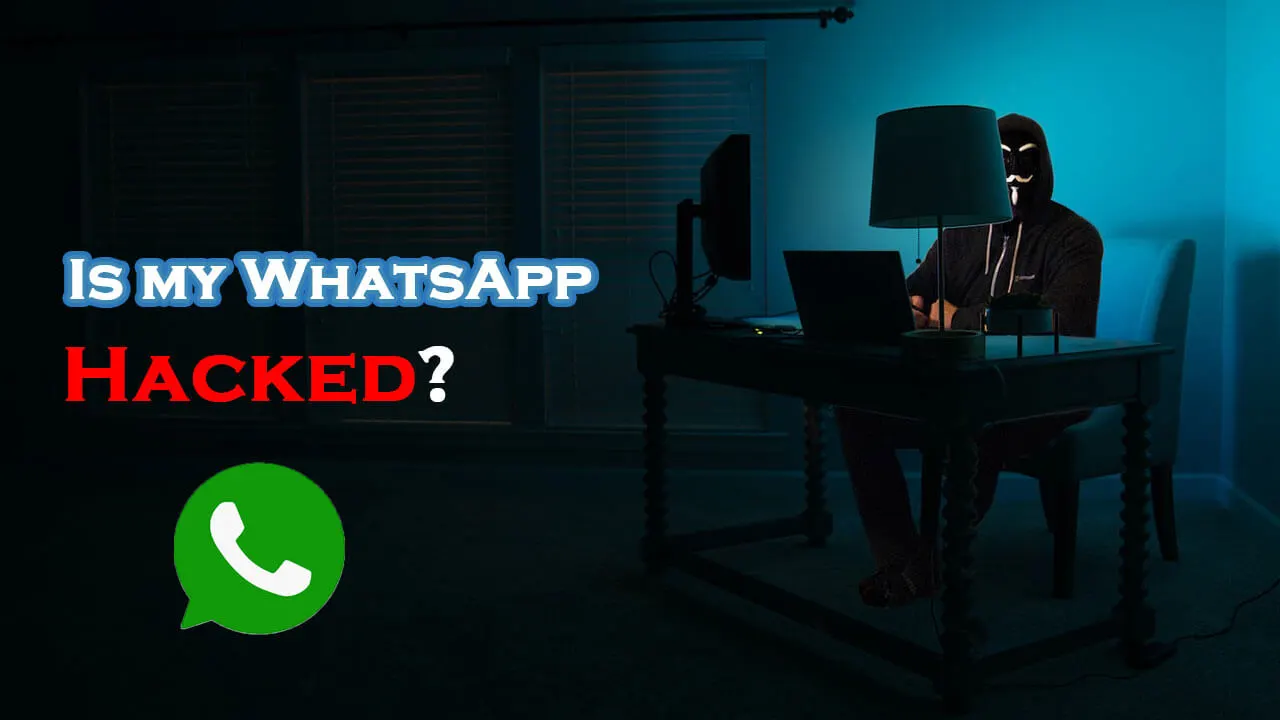 Part 1.

How to Know if my WhatsApp was Hacked?

Being hacked is terrifying and a great violation of privacy. Anyhow, if you want to determine whether the account has been hacked, there are a few key signs that you will notice.
1. Alerts
One sign which can indicate that your account has been hacked is that your application will be unusual, and you will notice suspicious notifications. Suspicious in the sense that you will be receiving many alters about password change or some authentication requests when you are sure that you did not change anything.
Follow these simple steps to recover your WhatsApp messages from iCloud or Google Drive.
2. New Contacts
Finding unknown new contacts on your list indicates that someone has intruded into your account. As WhatsApp automatically syncs new contacts when someone utilizes WhatsApp on their devices. If you have unknown contacts on your list, it is possible that your account has been hacked and someone is messing around.
3. Chat Session
Hackers always leave footprints. The text you did not send and the conversation you were never involved in can be another clue of having WhatsApp hacked. When you access the hacked account, you will surely discover suspicious conversations. If you witness something similar, pay attention to these things and take serious and immediate action.
4. Linked Devices
Do you often link your WhatsApp to other devices, such as PCs? If you see an unknown device connecting to your account, it implies someone has gotten access to your account. Through your account, he has connected another device. Do not take it easy and report immediately because the attacker can use your account for illegal and malicious sharing.
Part 2.

What to Do if my WhatsApp Account is Hacked?

After going through your contacts and messages and getting many suspicious and unusual notifications from WhatsApp, you should be assured that your account has been hacked. Here is what your next steps should be to avoid inconvenience and restrict the hacker from using your identity.
1. Inform your Contacts
After determining that your account has been hacked, inform your accounts immediately about it. The hacker can try to reach out to your contacts and ask for verification codes for their accounts which will expand his access to other devices. Warm the contacts not to entertain any message received from your side.
2. Avoid Providing Personal Information
When you know your account has been hacked and someone is keeping an eye on your conversation, avoid sharing your personal information through WhatsApp messaging. Moreover, do not provide your information in any case if someone is asking directly.
3. Do Not Log Out and Log Back Into Your Account
Once the hacker gets access to your account, he can do anything. He can try to access your account by sending your verification code to lock you out. Therefore, when you receive the notification about the verification codes, it is better to ignore them and not log out of your account.
4. Clicking on Suspicious Links
Users inadvertently provide intruder access to their other devices, like PCs. For instance, hacking becomes convenient when you open a phishing link from an unauthentic source. Therefore, never try to open a link from an unknown sender.
Moreover, download applications from trusted online stores and prevent malicious websites from getting premium applications free of cost. It is a trap to access your account. Anyhow, in this situation, blocking installations from unidentified sources seems like a good idea. You can conveniently enable this option on your android devices.
5. Two-Factor Authentication
In the end, to avoid such unpleasant incidents that can affect your devices and personal information, you should adopt the best cybersecurity practices. Among all, having the two-step verification is the best idea.
Remember to turn on your two-step verification under the Account Setting. This practice will raise additional security barriers that will protect your account and make it challenging for the hacker to get access.
Part 3.

How to Transfer WhatsApp Data to my New Device Safely?

To stop the hacker or avoid recurrent phishing, it is better to change your phone. Let's say you bought a new phone and are now willing to transfer precious data from your WhatsApp hacked account in a secure way. It might seem impossible, but transferring data in a secure way is possible by utilizing secure and powerful software.

For this purpose, you can trust UnicTool ChatMover. It is a comprehensive WhatsApp manager for Android as well as iPhone. You can rely on it, as ChatMover is equipped with multiple features to provide ultimate security.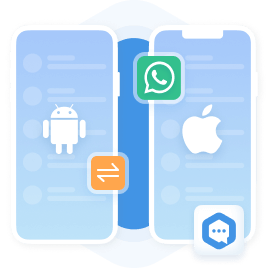 All-in-one WhatsApp Transfer
It conveniently moves all your WhatsApp chats and attachments from one device to another, no matter if you are sharing between Android or iOS.
ChatMover backup your WhatsApp on your mobile and keep every backup separately without stressing the previous one. It ensures no data loss.
You can easily restore any WhatsApp backup created by this application to your phone without uninstalling it.
You can export WhatsApp chats in different formats, such as HTML, XLS, or CSV formats as you.
ChatMover not only creates backups but also restores everything on your new account. Its magic does not end here. These are some worth considering features of UnicTool ChatMover.
Step-by-Step Guide to Use UnicTool ChatMover
ChatMover is an efficient tool for reading WhatsApp deleted messages. It can restore the Android and iOS WhatsApp backup to all devices. Follow the below guide to access the WhatsApp deleted messages.
1

Connect your Computer to your iPhone.

Open the app and select the "Transfer WhatsApp Between Devices" feature.

2

Connect the Device to PC.

Then connect your devices to the PC using original USB cables. When both devices are paired, click on the Transfer option.

3

Choose WhatsApp Type.

Now, you'll have to choose the type of WhatsApp you want to transfer. Choose the one you like, and it will start moving.

4

Transfer WhatsApp Messages.

Turn off Find My iPhone and install WhatsApp on the destination device. The original WhatsApp contents on the target iPhone would then get replaced after the Transfer. As a result, it's best to back up WhatsApp first. ChatMover will now automatically transfer your WhatsApp to the destination device.

5

Complete the WhatsApp Transfer.

Please, note that the size of your WhatsApp data determines the transfer duration. So, do not get impatient.
Wrapping Up
Having WhatsApp hacked is scary, and it can happen to anyone. If you get signs that your WhatsApp account has been hacked, take necessary measures to save the people in your contact list and your other accounts by not sharing personal information.
Make sure you take the necessary measures to ensure safety. When you have ChatMover, you need to worry about pictures, videos, chats, or anything related to WhatsApp. It will have a strong backup and will safely transfer it to your new device in a matter of minutes.