WhatsApp has been the primary go-to application for millions of people when it comes to connecting and networking. Alongside, Apple Watch has been a game changer as well. Life has become so much easier. Technology has completely revolutionized the world of watches and changed the dynamics that have existed for centuries. But did you know you can get WhatsApp for Apple Watch as well?
Now you can receive your messages and get all your updates on your wrist. In this article, we will step-by-step guide you on how to get WhatsApp for Apple Watch. Without further delays, let's begin exploring.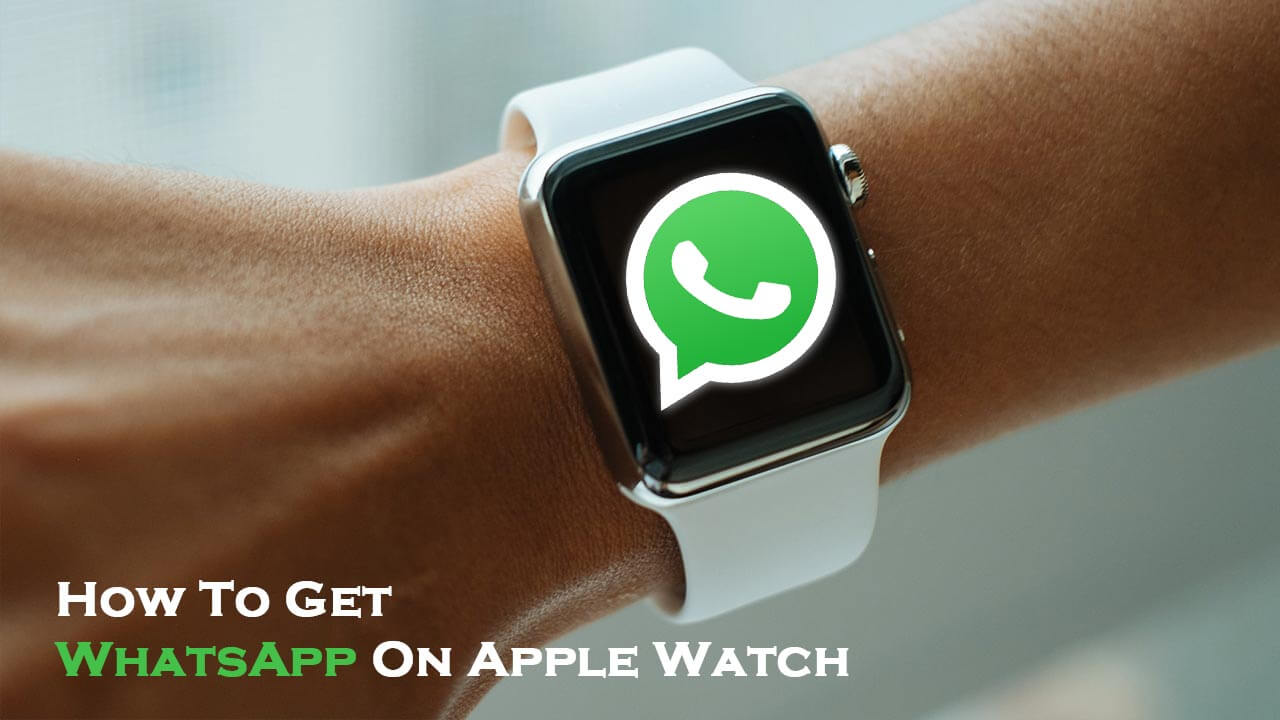 Part 1.

How to Put WhatsApp on Apple Watch?

Although there is no official application, you can still enjoy some features of WhatsApp on Apple Watch. You can receive notifications and respond from a pre-set list of quick replies. Follow the steps below for doing so:
Step 1: Go to Settings application.
Step 2: Click on the Notifications option.
Step 3: You will be shown a list of applications on this page. Please scroll down to locate WhatsApp and click on it.
Step 4: On this page, click Allow Notifications toggle to turn on notifications.

Step 5: Turn on Show in Notification Center and Show on Lock Screen.
The following steps will mirror WhatsApp notifications on your Apple Watch.
Step 1: Go to the Watch application.
Step 2: Go to the Notifications option.

Step 3: Scroll and find WhatsApp. Turn Notifications on.
Step 4: You will receive WhatsApp notifications on your Apple Watch.
Part 2.

How to Reply to WhatsApp Messages on Your Apple Watch?

While the functionality is pretty limited, you can receive notifications, read messages, and reply to conversations on WhatsApp on Apple Watch. However, you cannot browse received messages, begin a conversation, or watch photos and videos of WhatsApp on Apple Watch. To do so, follow the steps given below: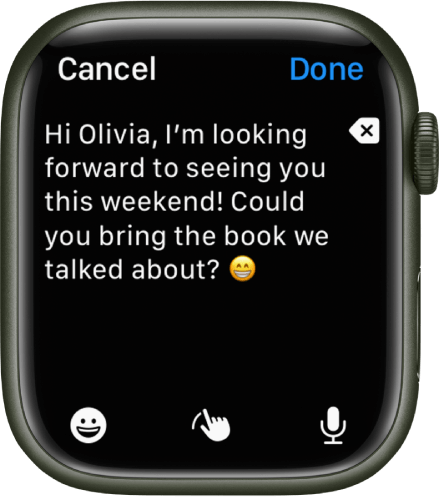 Step 1: Ensure notifications are turned on on your iPhone settings and the Watch app.
Step 2: Go to the message notification of WhatsApp received on your Apple Watch.
Step 3: Tap on Reply.
Step 4: Scroll down on the options and choose your desired custom-built response.
Step 5: If these options are limited, you can craft your message. To do that, simply click on the microphone option and record your desired message.
Now you can reply to WhatsApp messages and notifications right from your Apple Watch.
Part 3.

How to Edit WhatsApp Default Replies on Your Apple Watch

If you feel like the catalog of suggestions that are given in your default list is not fit for your use, or you would like to be a little more creative, you can always edit them easily. To do that, simply follow the steps below:
Step 1: Launch the Watch app on your iPhone.
Step 2: Select the My Watch tab on the application.
Step 3: Click on Messages.
Step 4: Select the Default Replies option.
Step 5: Tap on Edit and type your desired message.
Step 6: On this screen, you can now tap on a default reply and edit it just the way you like.
You also have the liberty to move replies up or down the priority list based on which reply is more frequently chosen by you. Put the most used reply on top.
Part 4.

Will WhatsApp Release an App for WhatsApp Apple Watch?

While you can make use of some basic features, there is no existing WhatsApp for Apple Watch in the market that lets you use all the features of WhatsApp. Most of the features are still not accessible, and even though Apple has released so many versions of the Apple Watch, Facebook is yet to release a single version of WhatsApp for Apple Watch.

You tend to miss out on features like browsing within the chat and start. New conversations or even watching multimedia like videos and photos are not possible. In the midst of all this, there was a need for an app that could do more. Introducing WatchChat 2, a complete package if you want to experience WhatsApp on Apple Watch. WatchChat 2 has many features with which you can fulfill all your needs of WhatsApp without even opening your mobile phone.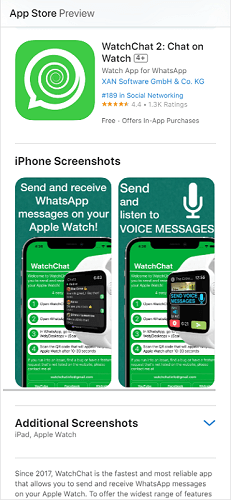 Below are some flagship features of WatchChat 2. Let's check them out!
Read Conversations on Demand
If you look at the WhatsApp version available, it does not allow you to open chats. But WatchChat 2 has changed the game completely. You can open chats, view chats with individuals, and read conversations whenever you want.
Listen to Voice Messages
WatchChat 2 gives you the power to play WhatsApp voice notes right from your Apple Watch. Now alongside normal messages, voice messages can also be heard, and that is something that regular WhatsApp notifications don't allow you to do.
Write Messages
With WatchChat 2, you have all the flexibility in the world. The app gives you the ability to order your desired messages and type them into any conversation you like. With WatchChat 2, you no longer have to wait for notifications to reply to a contact. How cool is that?
You have got yourself a new phone and want to transfer all your WhatsApp data from the old phone into the new one. The steps are very lengthy, where you have to first go to the first device, do some procedures, then go to the new device, and again run a lot of steps. All this is confusing and time taking. Well, worry not. You have !
Wrapping Up
You can get WhatsApp for Apple Watch very quickly with simple steps. Just follow them as given above to get WhatsApp notifications on your Apple Watch and reply to them as well. If you feel like these are not enough and wish to get more features, try WatchChat 2, which lets you enjoy more WhatsApp features from your Apple Watch.
If you are looking for a tool to manage your WhatsApp, ChatMover is the perfect option. It covers all your requirements and gives you a range of options which you can choose based on your preference. You can Transfer chats, run backups, restore old data, and export your WhatsApp with just one click.