Are you concerned that your parents are snooping on your private matters and monitoring your phone? While they're probably only doing it for your safety and to protect you, it can be really frustrating and means the loss of freedom sometimes.
The good news is that there are several things you can do to stop your parents from tracking your activity, and this post shares with you the best ways of stopping your parents from monitoring your phone, so you can enjoy the privacy that you desire.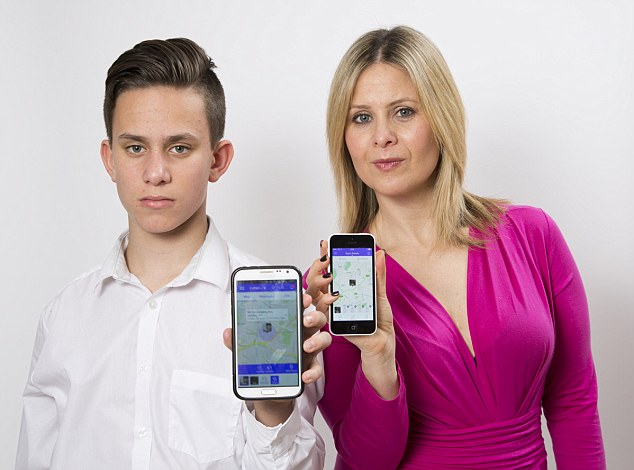 Part 1.

How to Know if Your Parents Are Tracking Your Phone?

How to know if your phone is being monitored by parents? If your parents are tracking your phone activity, the chances are that they haven't necessarily told you about it. If you suspect that they're doing such thing because they're asking specific questions about what you're up to, there are some things you can do to check if your phone is being watched:
1. If you have an iPhone, it needs to be jailbroken for tracking apps to work. Therefore you can check whether your phone has been jailbroken by downloading the relevant apps from the Apple Store.

2. Tracker apps like Find My, Life360 tend to run the battery of your phone down considerably. If your phone is usually high performing but the power consumption increases sharply all of a sudden, this could be a sign that tracker apps are working in the background.

3. Another sign that your phone is being tracked is the presence of unfamiliar apps on your device that take ages to shut down.
While there's no specific way of knowing if your parents are spying on your phone, these signs will be enough for you to suspect that something is up. If unfortunately, your parents are indeed tracking your phone, it is the ultimate invasion of privacy and something that you quite rightly want to put a stop to.
Part 2.

The Reasons for Stopping Your Parents From Monitoring Your Phone

The invasion of your privacy is the fundamental reason why you should stop your parents from tracking your phone. But there are also several other reasons why child-tracking apps are unfavorable, including:
1. They can be used by companies to collect confidential information. When your parents monitor your activity, these companies will also see what you're up to, and they can sell this information for profit.

2. There's an increased risk of data-leakage when tracking apps are installed. Some of your personal details and all of your activity will be shared with these apps, which can then be used for some illicit or improper purposes.

3. If your parents track your activity, it erodes any trust that exists between you. It sends the message that you can't be trusted so you can only access apps that they approve. This can be damaging to your overall relationship with your parents.
As you can see, there are several reasons why you should stop your parents from tracking your phone, but above all else, it's a total invasion of your privacy. But don't worry, here are four ways that you can protect your identity and stop your parents from spying on your phone.
Part 3.

How to Stop Parents From Monitoring Your Phone?
1. Completely Turn off Location Service
This is perhaps the easiest way of stopping your parents from seeing what you're up to and where you're going. It's really straightforward and doesn't require any third-party app.
To disable your location on iPhone:
1. In your iPhone Settings, head into "Privacy" and then "Location Services".

2. To block entirely, just disable it. This way, your phone will never share your location with any apps again.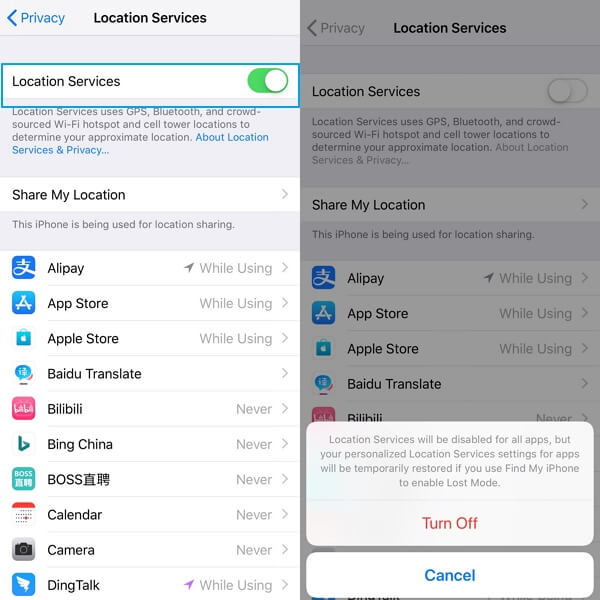 To disable your location on Android:
In your phone's settings, go to the "Location" tab and toggle the option off.
It's not a convenient solution and will affect other location-based apps on your phone.
You need to manually turn the location services back on every time you want your location to be visible for whatever reason.
2. Spoof GPS Location With a Location Changer – TailorGo
TailorGo is the best option available when you're trying to stop your parents from monitoring your phone's activity. With the click of a button, you can spoof your location to anywhere in the world and hide your activity. As soon as you have downloaded the app, you can rest assured that your real location will remain hidden, and you don't need to constantly update the settings.
If you want to change back to your real location at any time, you can simply quit the application and restart your phone. Although being highly professional and powerful in solving any location-related issues, TailorGo is extremely easy to use and doesn't require any technical knowledge.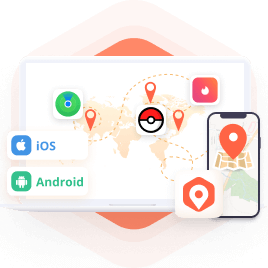 Spoof GPS Location
Spoof your location so you can better protect your privacy.
Simulate GPS movement so that you can move virtually while being tracked.
Applicable to a wide range of location-based apps, such as social apps and AR games.
Clear interface and simple steps make it really easy to use.
Fully compatible with both Android and iOS (including the latest iOS 16) devices.
Free trial available for every user before purchase.
1

Download, install and launch TailorGo on your computer. Then get your device connected and click the "Get Started" button.

2

There are 3 different modes: Teleport Mode, Two-Spot Mode and Multi-Spot Mode. To simply change location, choose the 1st one and select the destination. To simulate GPS movement, choose either the 2nd or 3rd one, then plan a route to move along.

3

Your location will be changed easily; or the movement will be completed in no time.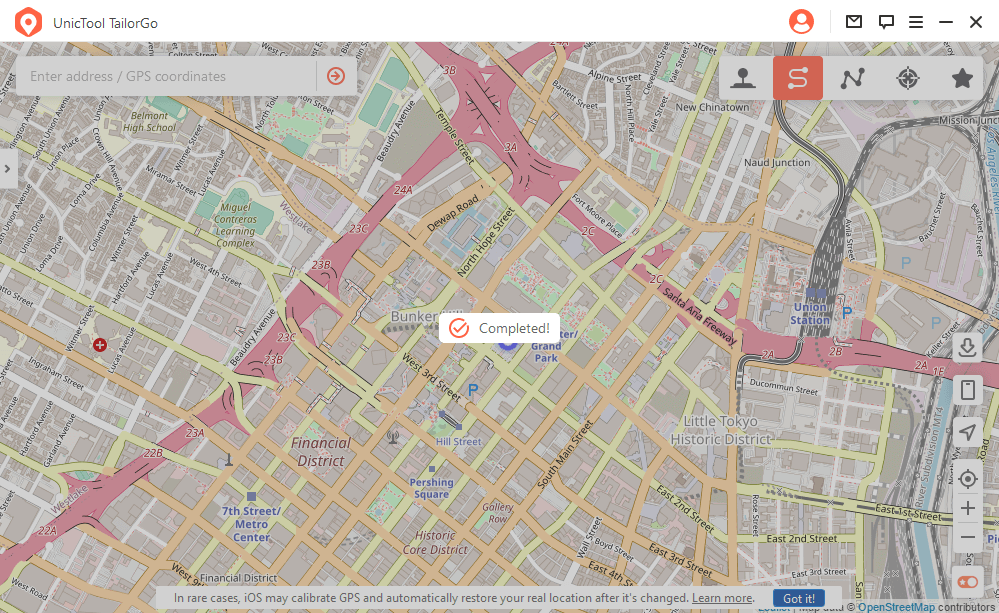 3. Avoid Being Monitored Through Anti-Spyware App
If you're using an iPhone, you can download an anti-spyware app like iAmNotified that informs you if anyone has physical access to your device and is spying on your content. It's a good solution for iOS users and enables you to receive a notification on your lock screen if someone has accessed your phone.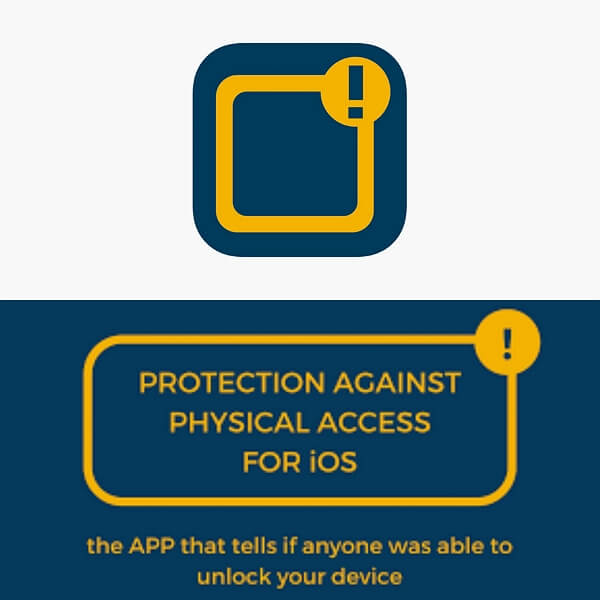 If you have an Android device, you can use an app like Anti Spy Mobile Free, which serves the same purpose as the iOS version already introduced. Although it's convenient to use such apps and they're effective to a certain extent, they have limitations as well.
Sometimes you need to upgrade to a pro version to access comprehensive features like removing any detected spyware.
The basic interface is outdated and difficult to use compared to more recent apps.
Some security risks might exist.
4. Employ Some Other Techniques
There are a number of other things you can do to bolster your personal privacy on your phone. If you use a private browser, your search results, cookies, and personal information won't be recorded by the browser. Another way of improving your privacy and encrypting your data is to use a VPN. This makes it difficult for tracking software to see what you're up to and what sites you visit. Finally, you might want to consider using some app lockerto protect your identity and privacy when you're using a particular app on your phone.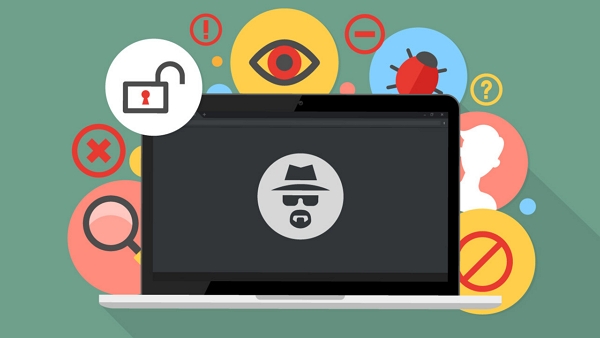 While these other techniques undeniably have their benefits, you should ensure you use them alongside a purpose-built, privacy-conscious app like TailorGo. It can help you stop your parents from monitoring your phone in a milder but wiser way, sparing you from any possible conflicts with them.
Conclusion
In the present day, young people have access to so many things that can help enrich their lives and let them communicate with people all over the world. As such, some parents feel the need to protect their children by tracking their activity and monitoring the things they look at. Understandably, young people see this as an invasion of privacy, and they seek to reclaim their privacy and explore the content that they desire.
By far the most effective way of protecting your privacy and stopping your parents from spying on you is by using TailorGo, a perfect and truly effective app that spoofs your location and gives you peace of mind that you can browse online and interact with people without your parents finding out.If you're in this tracking trouble as well, try TailorGo and you'll see the wonder it can work.