We all remember the days when Donald Duck and Mickey Mouse's impressions were so beloved. These impressions would bring a smile to anyone's face. What if we told you that you can do similar impressions but don't have to work hard for weeks on months for it? Yes! With the help of technology, Donald Duck voice changer are readily available to make a few laughs.
Let's start our discussion today on how you can add the Donald Duck voice effect to your stream and share the fun with other friends.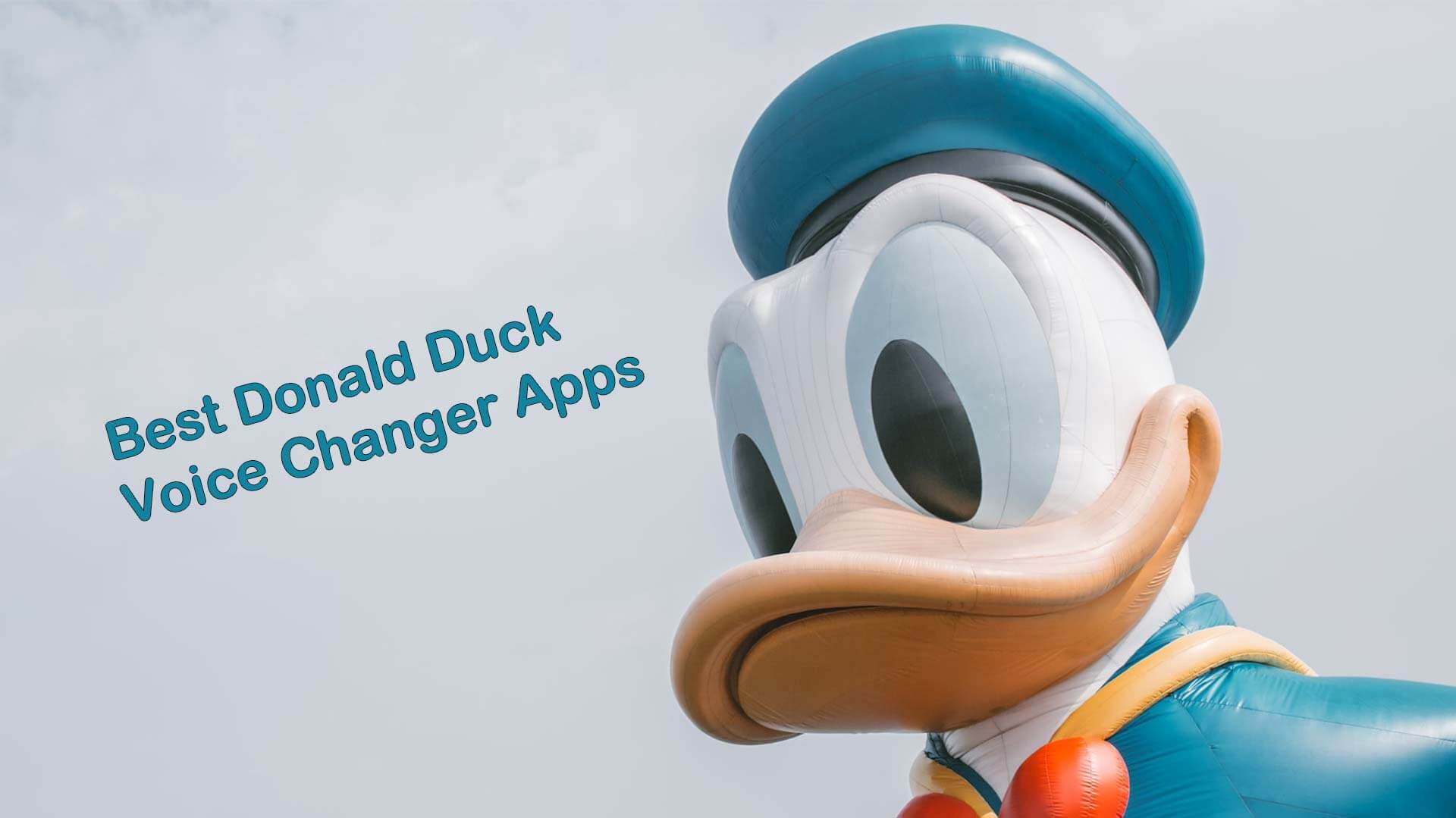 Part 1.

Best Donald Duck Voice Changer for PC You Must Try

Let's investigate our options for Donald Duck voice changer and how we can benefit from them.

Do you love to chat with your friends online while playing games or communicating on Discord? But if you are afraid that your voice is not good, or you are not confident enough to talk with your online friends in your natural voice accent. MagicVox from UnicTool is the best option in this case, especially if you want to add some fun to the mix.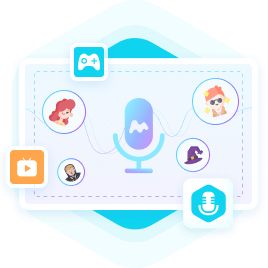 A Real-Time Voice Changer
You can find many amazing sound filters that can enhance your gaming experience.
Easily manage and control background music and noise on your stream
You can create your custom sound with MagicVox's high-quality options
You can also change the sound of pre-recorded voice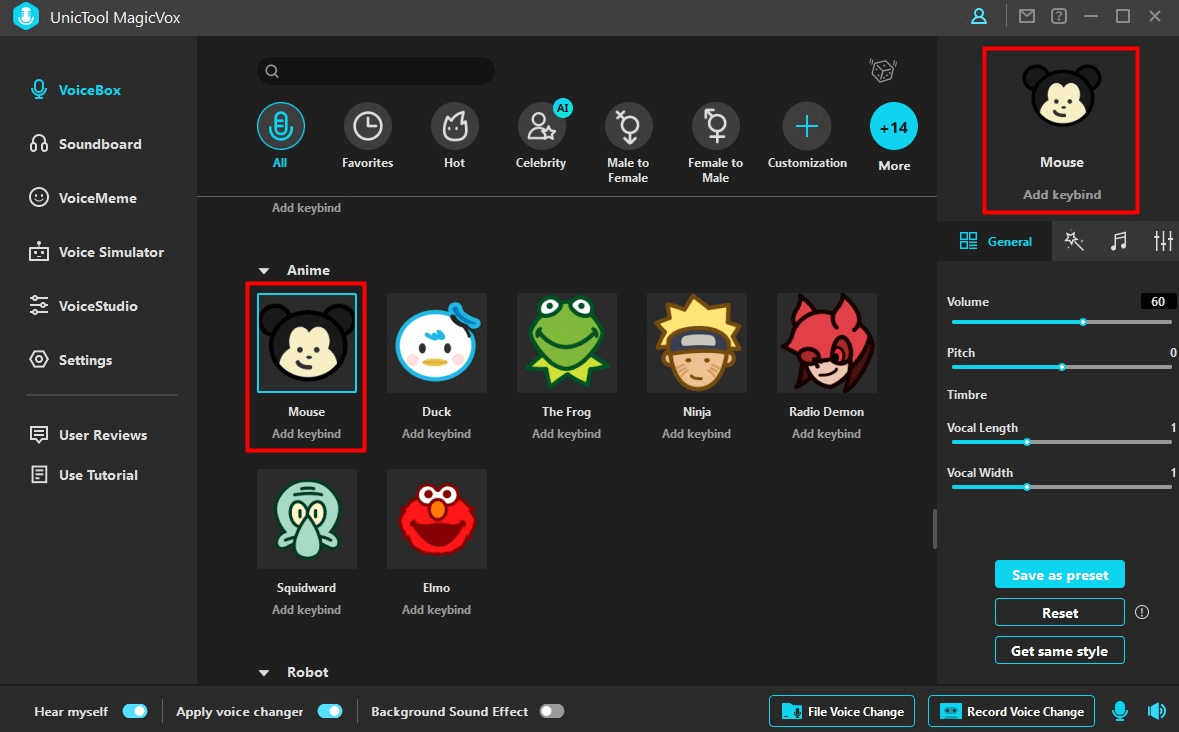 Pros
Extensive library of voices and filters that enhance your experience for ages
The ability to bind different voices to short keys makes sound boarding easy and enhances your online gaming experience
Cons
Even though the app is impressive but is marred by limited features for the freemium version
Not recommended for slower PCs as real-time voice change consumes CPU power
How to do a Donald Duck Voice
Step 1: Download the voice changer.
Step 2: Configure input and output device. From the setting, assign a microphone as input and headphones as an output.

Step 3: Select the platform and go to the Audio Setting, set Voice Changer Virtual Audio Device (WDM) as default input device.
Step 4: Select the Donald Duck voice effect. Or you can use the voice maker to custom a voice to fit your voice better.

Step 5: Record your audio or import the audio file to apply the voice effects and filters.
Voicemod is a unique and one-of-a-kind software that Windows users can utilize for adding the Donald Duck voice effect into their games, voice, and streams. Without affecting the quality, this software will process the sound efficiently and create a new unique sound.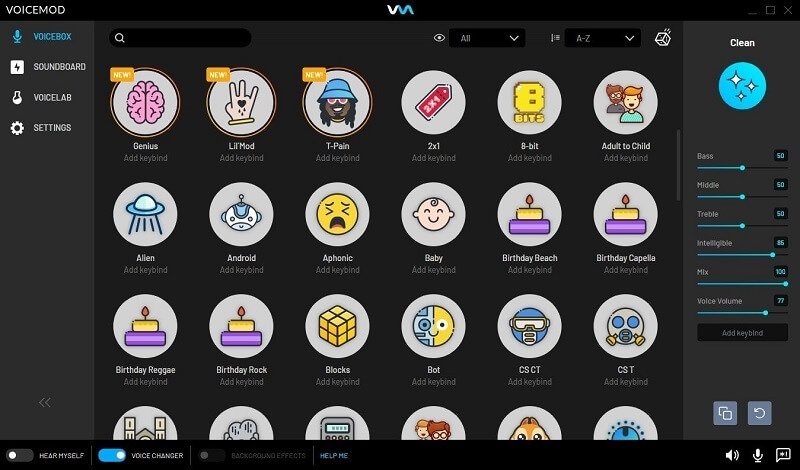 Pros
Works with iPhone and Windows smartphones.
Change the voice effectively while causing no disruptions.
Additionally, you can customize this software by adding your sound effects.
You can alter the voice with more than one hundred filters and multiple layers.
The free version has enough features and filters that a regular user can use, plus presenting you with the quality of the app if you want to buy the premium pass
Regular Themes cycle and Beta tryouts are further enhancing the experience
Cons
This software does not work on Mac devices.
Some of the voice filters from this app are not realistic
You will need to purchase many new filters and features
Higher quality packs and filters are for paid customers
Comment
Their community-driven approach is a fantastic tool for fun and much better for professionals.
If you are looking for a free and simple Donald Duck voice generator for a Mac, then you are indeed in the perfect place. Clownfish is known for providing hundred of different voices and many other classic features. The best Donald Duck voice changer for you as it can quickly alter your voice on any system app with a couple of clicks to activate the necessary capabilities.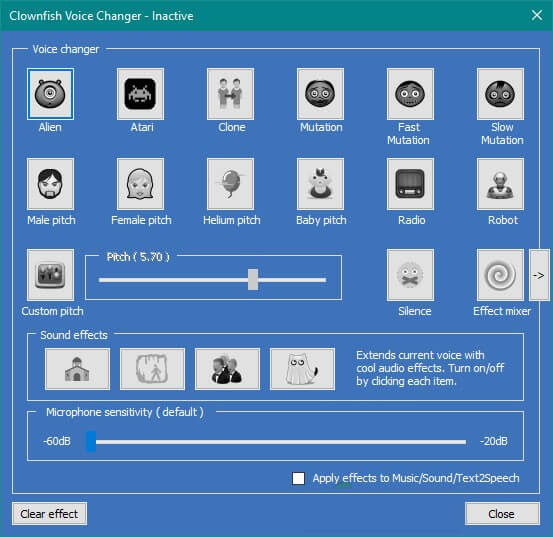 Pros
Free of to use almost most features
The developers work hard to keep this community-driven project improving and enhancing
The clownfish for Donald Duck voice effect on Mac does not require a sign-up or a subscription to use
Cons
UI is quite complex, which might seem jarring to some
Sound features are limited
Some voice change filters make it difficult to recognize the accent of the speaker
Clownfish's voice changer for the MacBook is compatible with the majority of programs aside from Discord
Comment
If you are looking for the best Donald Duck voice generator without paying a penny, then clownfish is a top contender
Part 2.

Donald Duck Voice Changer App

This section discusses other Donald Duck voice generator apps that can enhance your experience and troll people online for fun.
1. Celebrity Voice Changer
Suppose you have loved different stand-up comedians cracking jokes in the voice of celebrities, putting you in fits of laughter, then you will love this app. Celebrity Voice Changer, available on Android and iOS, as the name suggests, is an app that can change your voice into Obama, Donald Duck, or even Beyonce. So, let's hear more about this Donald Duck voice changer app.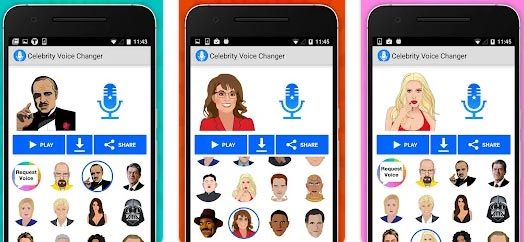 Pros
Simple UI and easy installation are why this app has been downloaded so many times
It supports almost all major platforms, which makes it easy to remember which filters you loved the most and recreate them on other platforms
Developers are adding more celebrity filters on popular demand of their users
Voices are getting better due to their use of Deep Learning Technology
Cons
You need to pay the app for more features
Available only for English speakers, which is a bummer for other fans of the app
Not just a Donald Duck voice effect recreator but also a digital diary app that you can use to save your most precious memories. Years after saving your journal, you will enjoy hearing your 10-year-old self in Donald Duck's voice.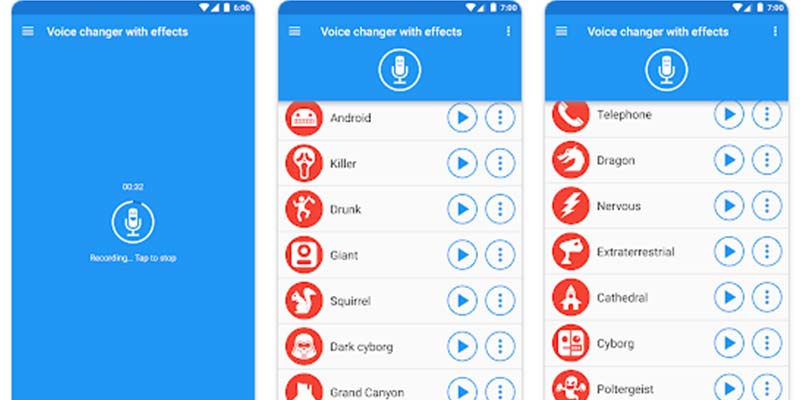 Pros
One of the few apps that can change voice in videos or instead convert it into the desired filter
Like many other apps, it does real-time voice changing as well as change after recording an audio clip
You can further tweak different filters to enhance the funny voices to something that you like
Cons
Output quality has been reported to be of low quality
The latest version still has some bugs that need to be cleared with patches
Comment
Although this app is available only for android users and has many great features, many other similar apps can do similar tasks if you don't have an android device.
Conclusion
Now that you know there are multiple options for Donald Duck voice changer apps and tools, and it isn't as difficult as it seems, you can make informed decisions on which to use. We recommend using MagicVox for adding the Donald Duck voice effect to your streams and online gaming to enhance your experience.