Bryson, also known as Haminations, is a popular Youtuber and Musical artist. He was born on 12th March 2001 and is now 21 years old. People are always curious about his face and voice because they don't match. This is one of the biggest reasons he is famous among young and adults, and everyone wants to have his voice. So, people are searching for a Haminations voice changer that can convert their voice into Bryson's.
Many voice changers are available in the market, and we have tested almost all of them. So, we will present you some of the best Haminations voice changers you can use in 2022.
So, let's discuss them in detail.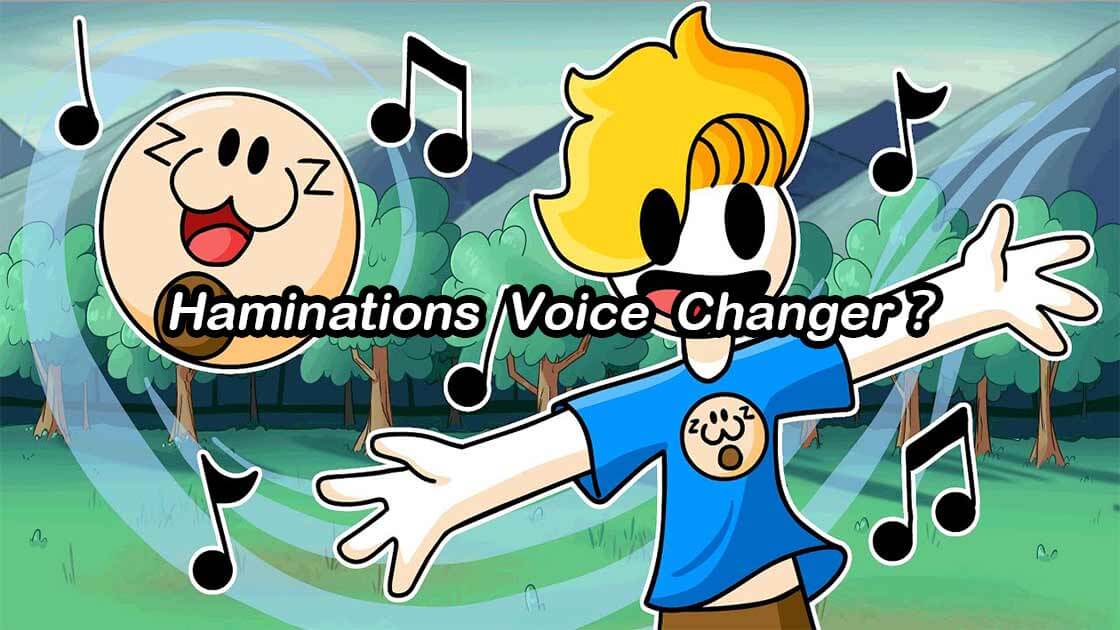 Part 1.

Why is Haminations Voice So High?

Haminations is a Youtuber and Musical Artist that likes to draw colorful things about nature and pets. That is why he made a Youtube channel where he voices his own paintings and musical arts. His real name is Bryson, and he started Youtube a few years ago. Young and adults were in love with his voice until he revealed his face.

When he revealed his face, people started rumors that his voice was not real because it didn't match his face and personality. When the rumors started increasing, and everyone started criticizing him for being fake, he took the initiative to talk about this controversy.

So, he tweeted about his personality and told his fans that he is a late bloomer, a biological issue in his body. That is why his voice is high-pitched, but his face is like a kid.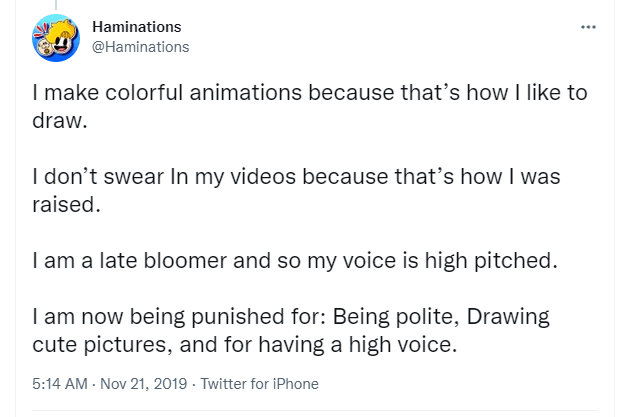 Haminations voice is a little different than his face and personality. He has a high-pitched voice that does not match his face because he has a cute and childish face.
He also revealed his real age, which is 21. This clears up everything about his voice and unmatchable personality.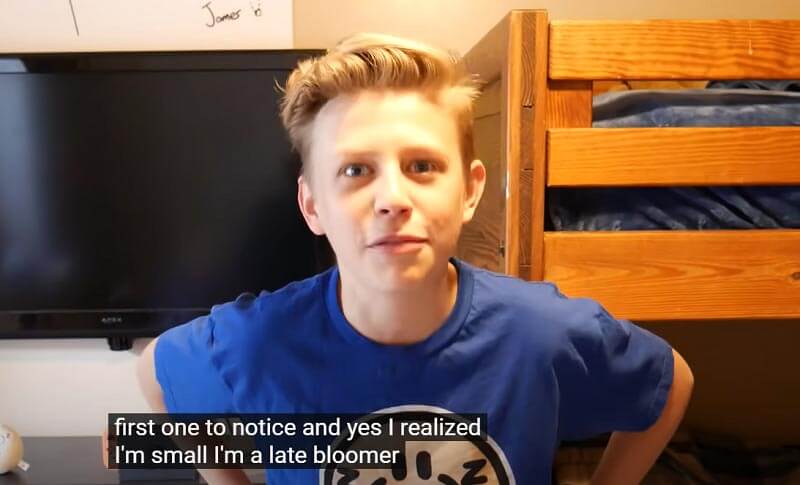 Part 2.

Best Voice Changer to Sound Like Haminations

Here are some best voice changers to sound like Haminations.

The MagicVox is the easiest way to sound like Haminations. MagicVox is software that allows you to play any of your audio files through the MagicVox, and it will change the pitch of the audio so that it sounds like the original voice was recorded in a different key. You can even change how much pitch is added or subtracted from each note, making it sound like you are speaking higher or lower than normal.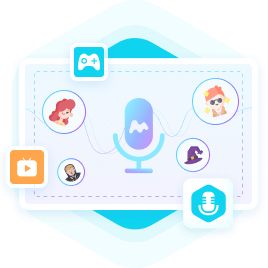 A Real-Time Voice Changer
With its easy-to-use interface, you can use MagicVox to sound like an alien, a dinosaur, or even a cat or dog!
MagicVox has been designed according to professional voice actors, so you can be sure that it sounds just like the real thing. It's even got the same pitch and rhythm as the original voices.
MagicVox comes with over 300 free audio filters for you to have fun with different voices. These clips include accents, animal noises, and other useful sounds for your projects.
It's easy to use but has many features that will make you feel like an expert. You can change your voice in various ways, including pitch, speed, and intonation. It works by converting your voice into an audio file through the microphone on your computer.
How to Use MagicVox on PC?
So now you must think about how to easily set up MagicVox on your computer and start converting your voice to Haminations' voice. So, here are steps that can help you.
Step #1: Download and Install MagicVox

1

First, you will have to download MagicVox from its official website. You can also follow the given link to download the setup.

2

Once the setup is downloaded, you will have to install it, and the whole process will take more than 5 minutes. So, be patient and don't close the program during the process.

3

You don't need to do anything when it is installed successfully. Your computer will automatically launch it.

Step #2: Set the default Microphone and Headphone

1

Once installed and launched on your computer, you will see a pop-up window where you will need to choose your computer's default Headphones and Microphones.

2

By choosing the headphone, you will be selecting the device from which you want to listen to the audio output from the software. Similarly, choosing the microphone, you will select the device that can listen to or record your voice input. So, choose wisely.

Step #3: Select the Voice and Start Converting

Now, you will see the interface of MagicVox. Here you will have to click on the search box and search for a high pitch voice filter. You can also custom your baby voice on VoiceStudio, once you find the sound of your choice, you can proceed to convert your voice.
The Clownfish voice changer is another best voice changer for a number of reasons. First, it can make your voice sound like Haminations or any other celebrity. Second, it provides a wide range of other persons and animal sounds for you to choose from. Third, and most importantly, it can be used to change voice in the game, live streams, gaming streams, etc.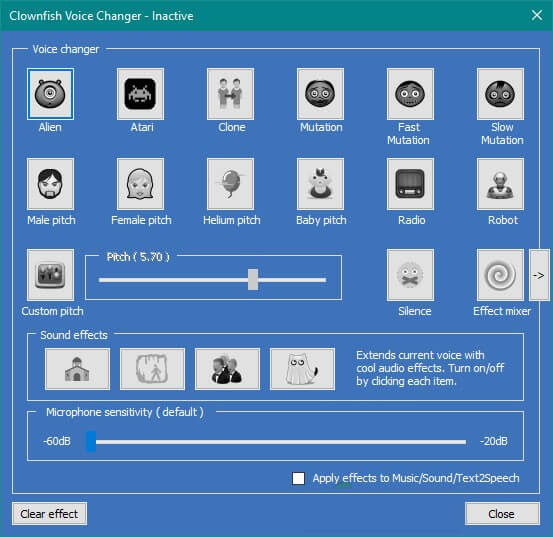 If you want to sound like Haminations but don't know how to use complex voice changers, you should try Clownfish voice changer. Although it is not as good as MagicVox, it will do the job of converting your voice into Bryson's voice.
Key Features
It can make your voice sound like Haminations or any other popular personality, with an authentic and accurate sound.
You can change the pitch and speed of your voice so that it sounds like a real Haminations, or you can change the tone of your voice so that it sounds like a different one altogether.
The voice changer is easy to use and works with any computer with a microphone and speaker.
There are over a hundred unique sounds to choose from when using this tool.
You can make your own custom sound with this application.
The Voicemeeter is one of the best voice changers to sound like Haminations. It makes your voice sound like a hamster and is super fun. It's simple to use and has an extensive library of sounds you can use to make your own character. You can also record your voice and use that as the basis for a new character.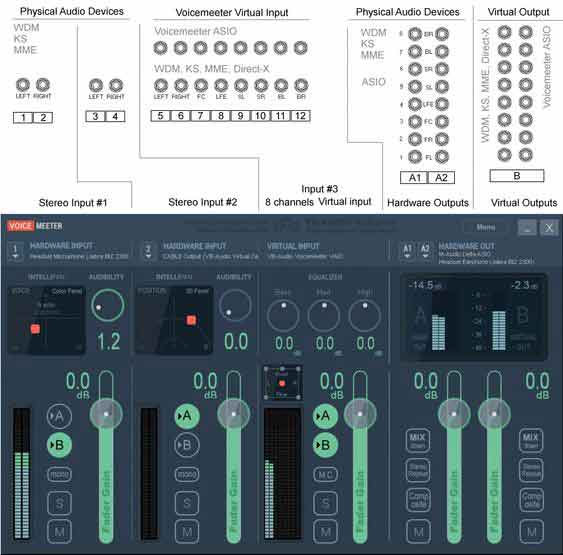 It allows you to make your voice sound like it's coming from some other human's throat. It's great for people who want to impersonate others or just have fun with their voices.
Key Features
Recognizes your voice and convert it to sound like that of Hamination.
Automatically changes your voice between male and female, so you can sound like either gender.
It can be used by both beginners and experts.
The result is hilarious and extremely entertaining; you and your friends will laugh hard.
It will automatically detect the best settings for your voice, so you can just press the button to activate it and immediately start talking like Haminations.
MorphVox is another best voice changer to sound like Haminations. It is an advanced speech synthesizer that can be used by anyone, including those with speech disabilities or learning disorders. MorphVox has been developed to help improve your communication skills while helping you sound more like Haminations.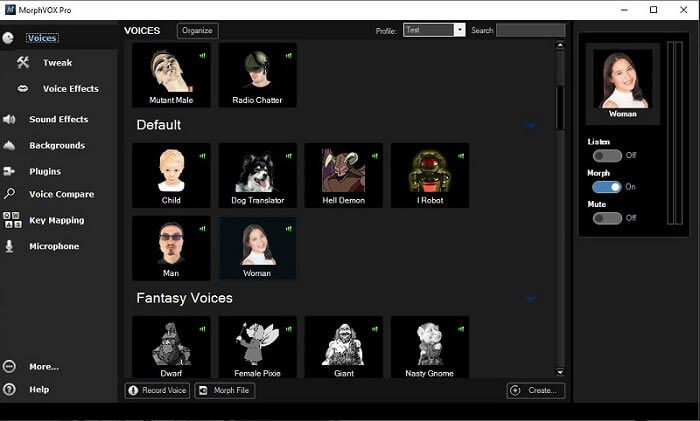 It is an easy-to-use software program that will allow you to change your voice and make it sound like a famous celebrity or character from a cartoon or movie. You can control the pitch and speed of your voice to make it sound more natural and realistic.
Key Features
The software offers many different voices for you, such as Snoop Dogg, Stephen Hawking, Tom Brady, and even Trump.
It's also very easy to use; just choose your desired voice and then record yourself saying whatever, and you won't believe how good it sounds when you try it out for yourself.
You can also record your voice and use it as the basis for your new voice.
It's perfect for chatting online with friends who love pranks and fun activities.
Voicemod is a voice changer app that lets you change your voice to sound like Haminations. It's simple to use, easy to use and works very well. This software is great for creating a new accent or just messing around with your voice. Using the app's sound settings, you can change your voice to sound like Haminations.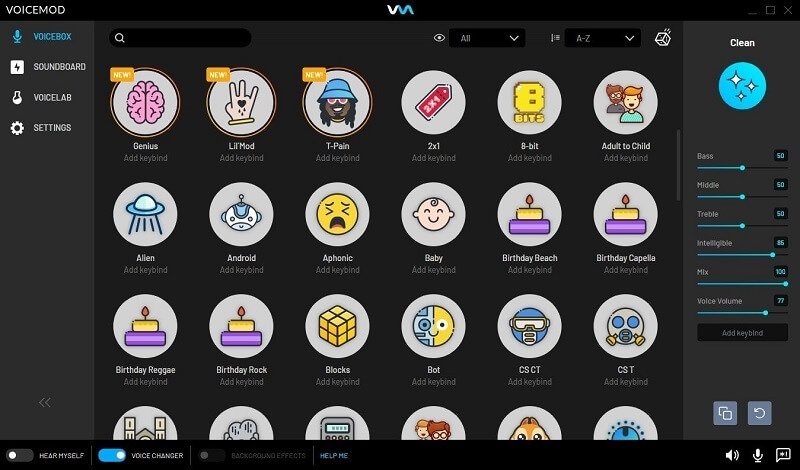 The app has three different settings: normal, high-pitched, and low-pitched. You can set the high-pitched settings and convert your voice into Haminations'.
Key Features
It has a built-in vocoder that can be used to change the pitch and tone of your voice. This means you can use it to sound like any other game character, whether an animal or an object.
You can also use other effects like echo and delay to make your voice sound more realistic.
You can adjust the speed of the voice changer by dragging any slider on the right side of the screen up or down.
It allows you to turn on "Auto Speed Control," so your voice will automatically speed up as you speak louder or slower, depending on what you're saying.
VoiceChanger has a built-in text-to-speech function so you can listen to your character's words anytime.
The Bottom Line
These are some best Haminations voice changers that you can use in 2022. All software mentioned above are good, but the best Haminations voice changer is UnicTool MagicVox which can do almost anything with your voice and change it to anything you want.