Rec Room is a VR game available on multiple platforms where you can hang out with friends and play different games together. No matter which region of the world you are from, you can enjoy playing and even building new games together or even explore other games from everyone around the globe. In the Rec Room, no matter the platform, they have included Rec Room voice changer, which adds more fun to your experience.
One main issue with this voice changer is that it is pretty rudimentary, so today, we will tell you How to Change your Voice on Rec Room with some other great apps if you wish.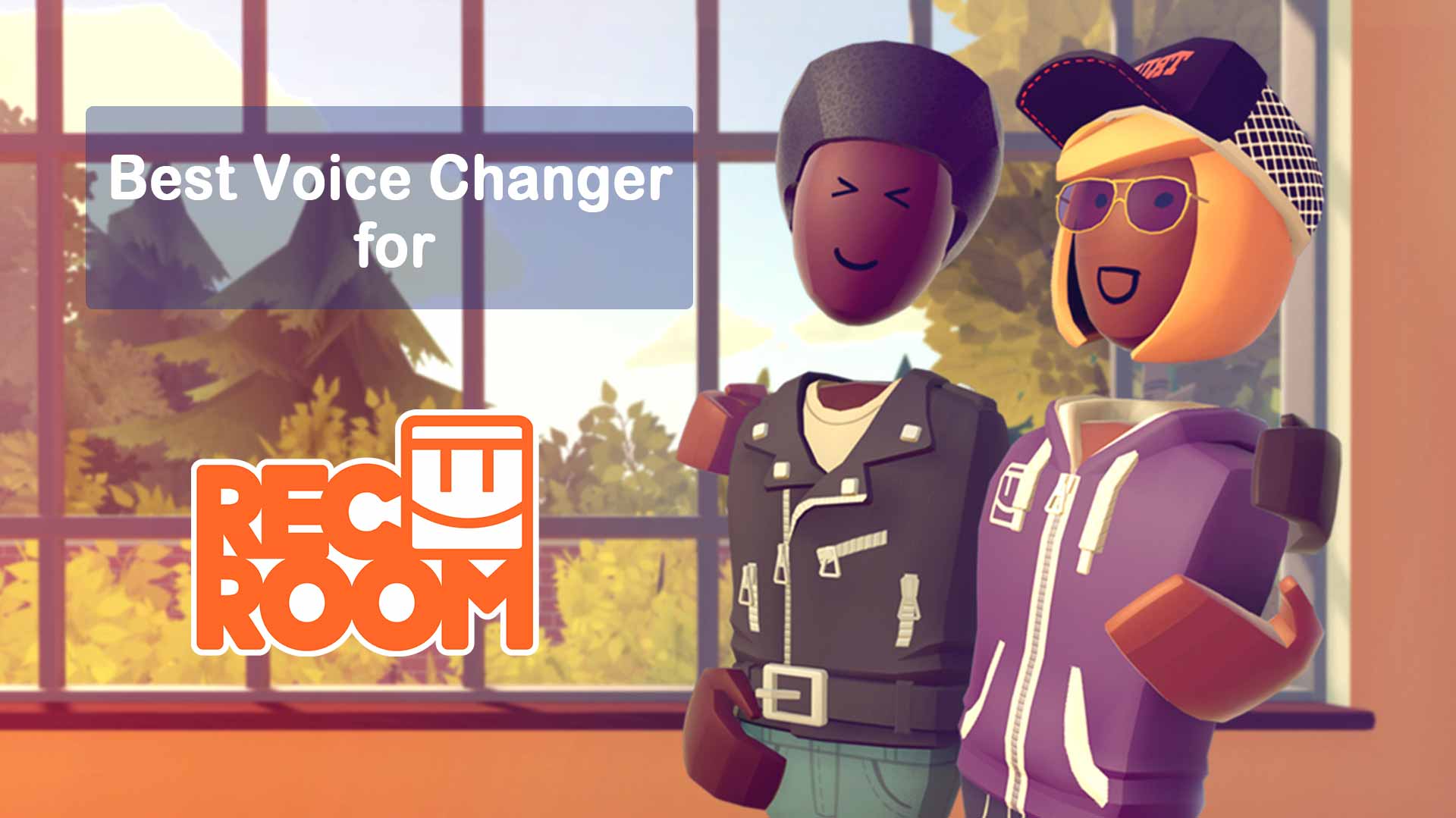 Part 1.

How to Use Built-in Voice Changer on Rec Room

Before exploring other Rec Room voice changer apps, let's first discuss How to Change your Voice on Rec Room with a built-in option. Even though the built-in app is essential, it can still enhance your experience.
Step 1: You need to access your watch in-game or bring up your hand for more options to change the voice with an inbuilt changer.
Step 2: Go to the settings menu and tap on the Audio tab.
Step 3: Once in the audio, you can see the "My Voice Pitch" option, which is below "Ambiance," and next to the "Voice I can hear" option.
Step 4: You have three pitch options here. Lower, Normal, and Higher. Select any of these to change your voice and have fun.
Part 2.

Best Rec Room Voice Changer to Get More Voice Filters

Rec Room is a unique VR experience for young kids or families to enjoy many games together. This experience is further enhanced if you all use different voices instead of your own. In this section, we have chosen the three best apps to use as Rec Room voice changer during your VR sessions.

Without a doubt, Magic Vox is the best Rec Room voice changer out there as it has so many voice change filters that all your friends will die from laughter instead of playing the games to win.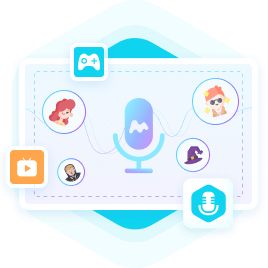 A Real-Time Voice Changer
A fantastic way to change voices on the go while playing Rec Room
Once a filter is selected, everyone will hear you with different amazing voices
You also get fantastic noise cancellation inbuilt with MagicVox that enhances your voice clarity and makes it more fun with filters
Pros
There are so many voices in MagicVox that even if you use a different voice filter for each Rec Room VR session, it will take a long time to use every one of them
More features and filters with a premium version and two amazing subscription models to choose from
Cons
Freemium has not so many options
Experienced gamers or streamers will need to buy a subscription to enhance their streaming with better quality filters
How to Change your Voice on Rec Room
Step 1: Download and install the MagicVox voice changer
Step 2: Configure Mic and headphones by going to the settings

Step 3: Once inside the settings, open your System Audio Settings & configure Microphone (Voice Changer Virtual Audio Device (WDM)) as Default Microphone
Step 4: Choose the Male to Female voice filter or any other voice filters you like

Step 5: Launch Rec Room and enjoy the game with this Rec Room voice changer
Another great Rec Room Voice Changer that you can use on Android and Windows and recently on iOS works in real time when playing Rec Room or recording audio clips to save and share with friends.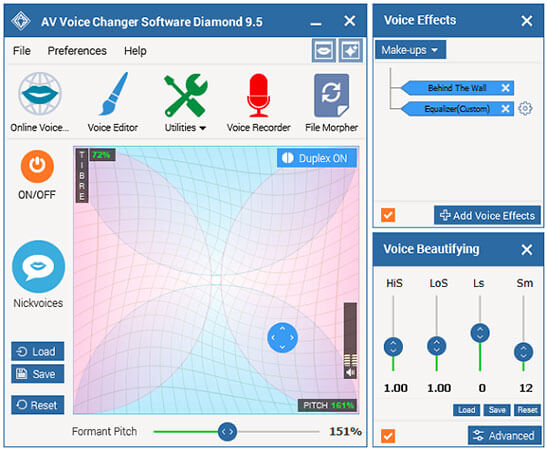 Pros
The latest version offers more control to edit your audio files and real-time voice enhancements with amazing filters
More than 30 voice effects and 70 background effects that you can set as preset to change at a click when you start playing Rec Room
You can use it along with many other apps and games, and you can use a one-time license with all these apps
Cons
Even though it's professional-grade software, $99.95 is a hefty price for normal users
Finally, another great Rec Room Voice changer app for your PC can be used when playing Rec Room with your friends and family.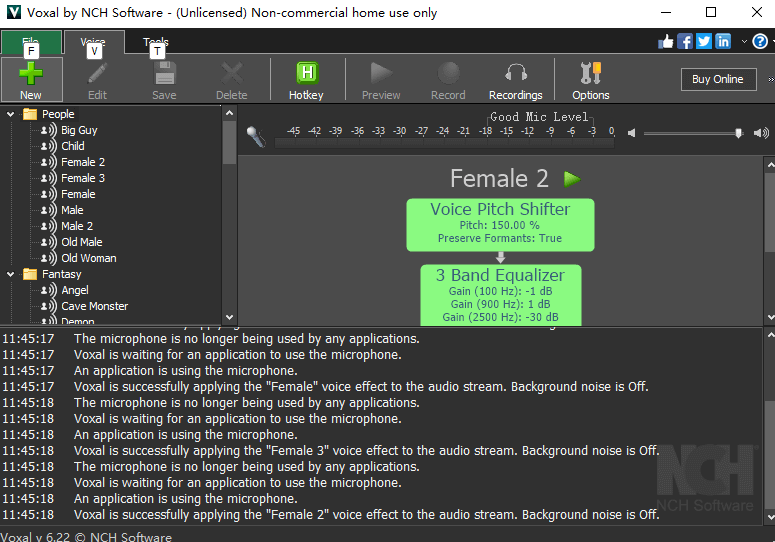 Pros
Voxal is a simple built software, so it isn't taxing on your PC, especially when playing Rec Room
With so many filters and the ability to tweak different filters to your choice, it makes it the best bet
Top-quality background noise cancellation
Most popular games are compatible with Voxal and even Rec Room
Cons
It's a bummer it is only supported in Windows, and Mac users will have to wait for now
The advanced feature requires buying the commercial license
Part 3.

Add More Fun with Soundboard and VoiceMeme on Rec Room Voice Chat

This section will discuss How to Change your Voice in Rec Room, use a soundboard with the best results, and make a great voice meme. Soundboards are audio clips you use when something happens in-game, like making a headshot, enemy found, etc. let's learn how you can do it with Rec Room.
1

Install the MagicVox software on your PC

2

Set your default mic and headphone or speakers if you want

3

Choose your favorite sounds and mark them as your favorite

4

Assign different key binds to these important sounds

5

Lauch Rec Room

6

At the appropriate time, when you press the key binds, MagicVox will play sounds to enhance the experience
Conclusion
When it comes to having fun in different games like Rec Room, primarily similar VR games, any funny sound can make everyone burst out in laughter. This is especially true if you have saved good-quality voice memes. You can enhance this amazing experience if you use MagicVox as a Rec Room voice changer tool. It offers so many great options that you can use to have fun with your friends and family.