South Park is an animated sitcom designed by Matt Stone and Trey Parker. The series is controversial due to multiple stereotypes and class representation but has massive viewership due to exceptional humor.
Voice over multiple characters in South Park is a hot topic nowadays. It has built a large community throughout the world. People love to watch and enjoy consistent seasons of animated series. However, they wonder if South Park uses voices to create different voices.
In this article, we will answer your concern and enlighten you with the best South Park voice changer.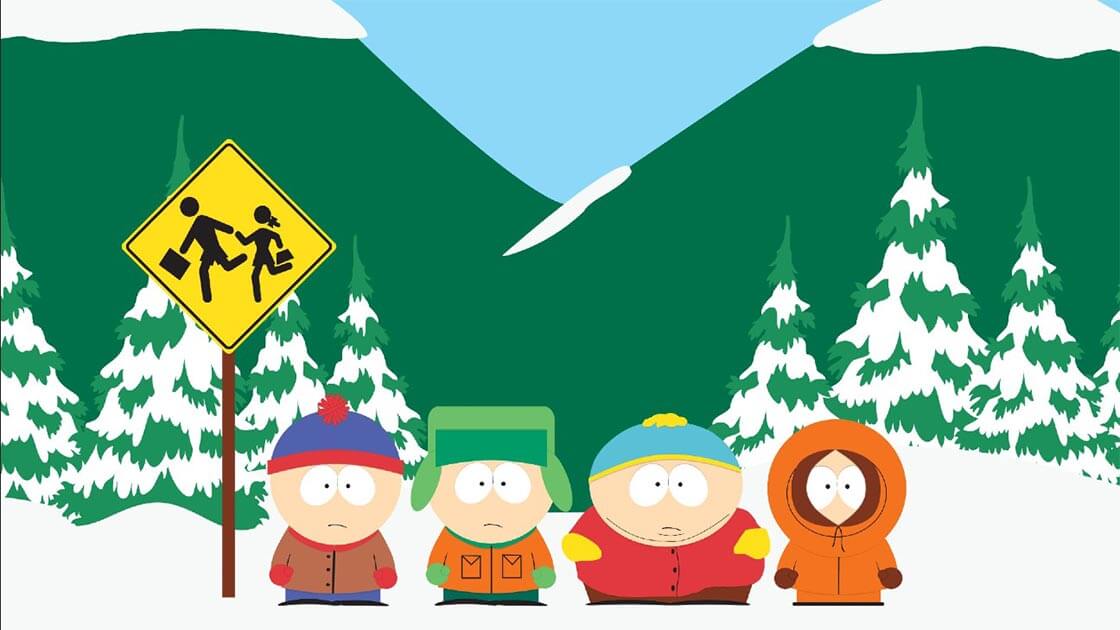 Part 1.

Does South Park Use Voice Changer?

When it comes to voice modulation, it is hard to believe that a person can produce multiple sounds. Anyhow, the voice artists of South Park are actual examples in front of us. South Park is a sitcom of multiple animated characters and primarily voices artists back everyone's voice. Unlike other animated series, they do not use any voice changer to create different voices.

Here is a list of some famous of characters of South Park characters and their voice artist who gives voice to character without south park voice changers:

Trey Parker: You can witness the voice of South Park owner, Parker among the characters like Stan Marsh, Randy Marsh, and Eric Cartman. South Parks' teacher Mr. Garrison is also voiced by Trey.

Matt Stone: he is another co-creator and crime partner of Trey Parker, who volunteered to voice Kyle Broflovski, Butter Stotch, and Kenny McCormick. Moreover, he gives voice to male main characters such as Jesus Christ, James Cameron, and Saddam Hussain.

April Stewart: she is a female voice artist in South Park. April backs the voices of a female characters, such as Liane, Sharon and Shelley.

All these co-creators give voice to characters themselves without the mythicized South Park voice changer. Many people find it hard to believe and claim that they use voice modulators for all characters. It is not possible for a person to produce such a number of voices, but still, nothing is evident.
Part 2.

Best South Park Voice Changer for PC

Is South Park your favorite sitcom? How about pranking your friend by impersonating his favorite character? You can easily sound like any character with the best voice changers in seconds. Here are some best South Park voice changers you can consider to fan a fun chat!

If you are looking for the best voice changer to sound like South Park Characters, there is no need to look further. MagicVox is an ultimate south park voice changer, offering everything you need to sound like Sta Marsh and others. Due to the seamless and convenient integration, MagicVox is considered the best voice modulating voice changer for PC.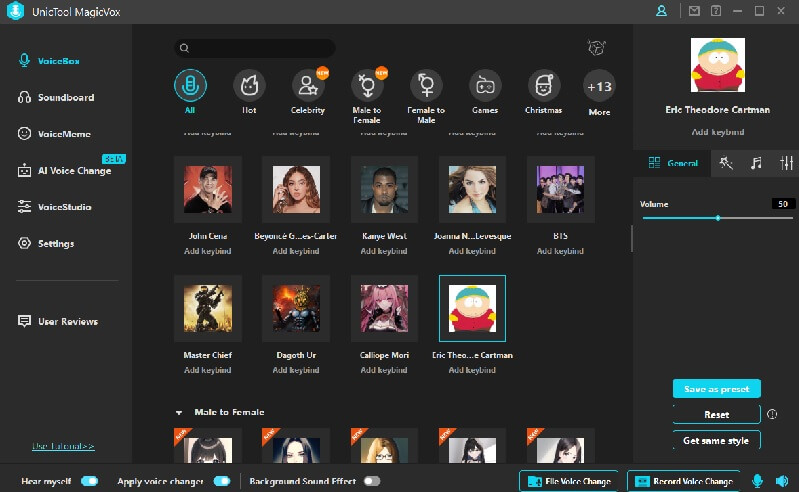 Key features:

Huge library of sound effects: The application offers a vast selection of tools to play pranks and troll others, with over 400 sound effects, 150 voice memes, and 120 voice filters available.

High-Quality Sound Effects: offers high-quality sound effects, including robotic voices and celebrity voices.

Customizable Settings : The software allows users to customize voice settings like pitch and tone.

Real-Time Voice Changing: It can modify the user's voice in real-time during gameplay, making the experience more immersive.

Hotkeys and Shortcuts: Take control of your voice effects with the help of customizable hotkeys and shortcuts. MagicVox ensures easy access and convenient manipulation of voice transformations, making it effortless to switch between different voices on the fly.

User-Friendly Interface: The interface is user-friendly and easy to navigate.

Multiple Voice Options: It have a range of voices to choose from, including male, female, and robotic. Even imitate the voices of celebrities such as Donald Trump and Morgan Freeman.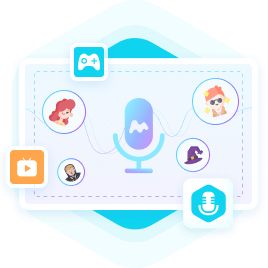 A Real-Time Voice Changer
It features a live voice emulator to help you sound like your favorite character during live calls and streaming.
The application offers 150 emoticons.
The voice studio allows you to adjust the voice and tone according to your preference.
Pros
Great customer support.
Intuitive interface.
It supports multiple gaming applications and streaming platforms.
Authentic Character Voices: MagicVox could offer a wide range of character voices from the show, such as Cartman, Kyle, Stan, Kenny, and others. It allows users to have fun by impersonating their favorite characters in real-time conversations or while creating content.
This software supports file voice change and record voice change.
Cons
It's a new product in the market.
How to Use VoiceStudio to Sound like South Park Characters on PC
Step 1: Download and install MagicVox on your PC from the official website.
Step 2: Configure audio tools from settings. Select microphone as input device and set headphones as an output device by default.

Step 3: Go to the VoiceBox and select "Human" choose the kids' voice you like, or you can go to VoiceStudio, and change the pitch to sound like South Park's Characters.
Step 4: Go to the platform you want to use voice changer, and set Voice Changer Virtual Audio Device as a default output device

Step 5: Now you can enjoy changing your voice with your friend or start your content creation.
Audacity is a simple yet, highly-functional audio editor. It is a professional voice modulator that allows you to sound like a South Park character. You can not only record in different voices but also edit chunks to prank a friend with deceiving messages.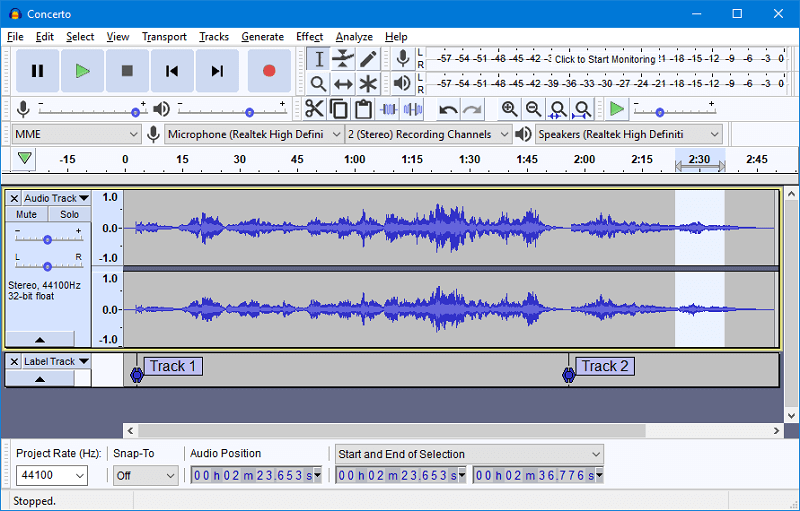 Key Features
High compatibility allows it to reach every person operating Windows, macOS, GNU/Linux, and other operating systems.
Apart from recording, you can edit audio files by adding and cutting sound effects.
It features a plot Spectrum window for detailed frequency analysis.
You can assign hotkeys to emoticons and voices to set them one click away.
Pros
Powerful audio editor with different functions.
Offers to assign hotkeys.
It not only edits but also allows modulated voice recording.
Cons
The interface is conventional and dull.
Whether you want to sound like a South Park character or add background music in the call, the Voxal voice changer will help you do it. The application has a free version with many features and a wide range of filters. The options for utilizing the app are infinite.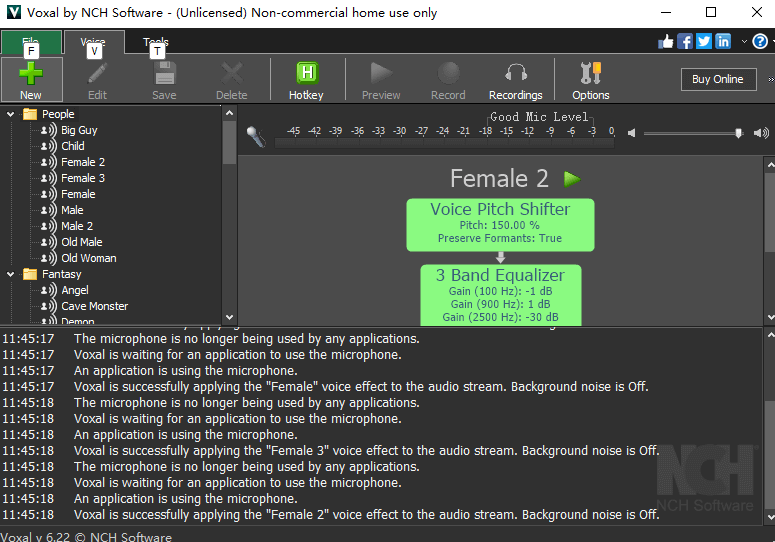 Key Features
Here are some of the critical features of the application:
This South Park voice changer only works well with a functioning application installed on the PC.
It does not interfere with and disturbs the functioning of other applications.
Voxal is a highly compatible application that works well with windows and mac 10.5 and above.
You can change your voice and sound like South Park's characters while recording.
Assign hotkeys utilizing Voxal and change voice with one click.
Pros
Easy to use interface.
It allows users to download voice filters.
Voxal works with any input audio.
Cons
Sometimes bugs appear, which are resolved by restarting the application.
Part 3.

FAQs about South Park Voice Changer & Voice Generator
1. What is South Park Voice Changer & Voice Generator?
South Park Voice Changer & Voice Generator is a software application that allows users to modify their voice to sound like characters from the popular animated TV show, South Park.
2. How does it work?
The software uses advanced voice modification algorithms to change the pitch, tone, and other vocal characteristics of the user's voice to match the voices of South Park characters.
3. What features does the software offer?
The software offers a range of features, including a variety of character voices, real-time voice changing during gameplay or video chats, and the ability to customize voice settings like pitch and tone.
4. Is the software compatible with all operating systems?
South Park Voice Changer & Voice Generator is compatible with Windows operating systems only, including Windows 7, 8, and 10.
5. Can I use the software with other applications besides gaming?
Yes, the software can be used with any application that uses a microphone input, including video conferencing apps and voice recording software.
The Bottom Line
Voice modulation applications are fun when you know how to use them on call and how to use a voice changer on YouTube. Every South Park voice changer mentioned above is excellent and efficient in providing services with an intuitive interface.
Every application has something new to offer, but UnicTool MagicVox South Park voice changer & voice generator takes the lead. This application is best to use as it offers access to multiple features for free.