One of the most used applications in today's world is WhatsApp. It is used by more than 1.5 billion people a month. Unlike other platforms like Facebook and Instagram, WhatsApp has become a necessary item in our lives. Some people use it as a daily driver for messages and calls instead of their mobile's features.
Although the app is so well embedded in our lives, we still are unaware of its features completely. Some people even haven't figured out the number and name they registered with WhatsApp. If you are also someone who has had the question, "What is my WhatsApp number," then this article is for you.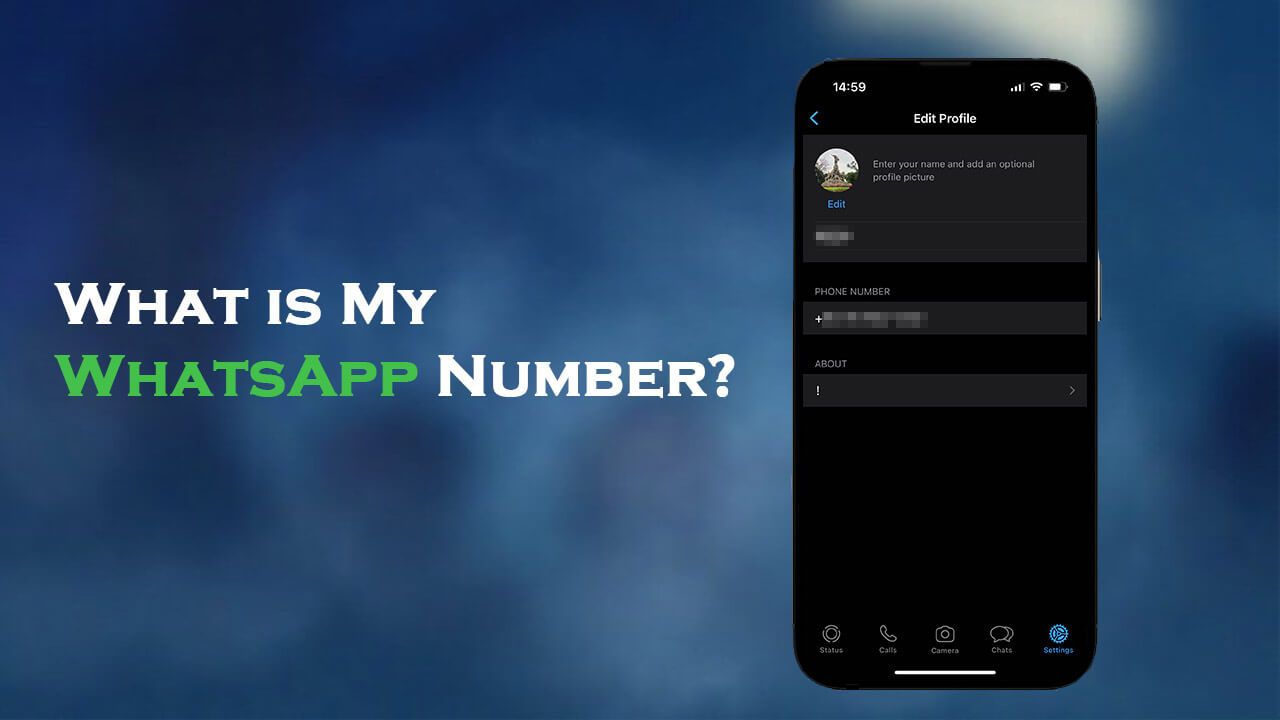 Part 1.

What is my WhatsApp Number?

For your ease, we have created a step-by-step guide for WhatsApp number lookup.
1. How to Check WhatsApp Number on Android?
Step 1: Locate WhatsApp on your phone. Open it.
Step 2: Here, you can see all your chats. Click on the 3 dots option in the top right side of the screen.
Step 3: Tap on the settings options.
Step 4: Here, you can see your profile picture, username, and some other options. Click on your name area.
Step 5: On this page, you can see your WhatsApp number clearly.
2. How to Check WhatsApp Number on iOS?
Step 1: Locate WhatsApp on your phone. Open it.
Step 2: The home screen will appear. Click the settings icon given at the bottom right of the screen.

Step 3: At the top, you will see your username and picture. Click on the username.
Step 4: On this page, you can clearly see your WhatsApp number.
Part 2.

How to Check If Your WhatsApp Number Is Blocked?

We all get worried if we try messaging someone, but there is no response from the other end. You get worried about whether the person has blocked you or not. It is also sometimes possible that the person has blocked you by mistake.

If someone blocks you, WhatsApp will never send you a message to notify you. This is why it is uncertain whether you are blocked or not. However, there are some ways to figure out whether someone has blocked you. Here are some ways you can try to find out:
Step 1: Check the "last seen" status

If you can't see the person's last seen, chances are you have been blocked. However, it might not always be the case if the person has set their last seen to "nobody" or "my contacts," which might prevent them from seeing their last seen.

Step 2: Assess the delivery Status Of Your Messages.

If you send someone a message that isn't being delivered, it is a sign of being blocked. On the bottom right corner, look for a grey tick. If it doesn't turn blue, you might be blocked.

Step 3: Check The Profile Photo.

If you can't see the person's profile photo, it might indicate being blocked. However, it might be possible that the person has removed their photo or set it to be visible only to a specific contact list.

Step 4: Single Grey Tick.

If you see this, chances are you have been blocked. However, the person might have their phone switched off or asleep.
Part 3.

How to Transfer my WhatsApp Data to a New Phone?

You have got yourself a new phone and want to transfer all your WhatsApp data from the old phone into the new one. The steps are very lengthy, where you have to first go to the first device, do some procedures, then go to the new device, and again run a lot of steps. All this is confusing and time taking. Well, worry not. You have ChatMover!

ChatMover is a comprehensive WhatsApp manager for both iPhone and Android to quickly transfer all your WhatsApp data to a new phone in just three simple steps: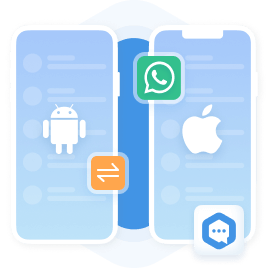 All-in-one WhatsApp Transfer
Allows you to transfer your backup data between two devices originally.
It backs up your WhatsApp on Android and iPhone to any place on the computer. Keep the data safe, as there is no chance of data loss.
ChatMover is a better backup option as it is safer than cloud storage.
You can restore WhatsApp backup from the ChatMover to your device without uninstalling.
It Consumes less than 15 minutes to finish the backup and restore.
How to Use ChatMover to Transfer WhatsApp Data
1

Install and launch the ChatMover application.

2

Connect your old and new Android devices to your PC with USB cables. After that, you will be asked via a prompt to enable USB debugging to allow your PC to access your phone.

3

Click "Transfer", and choose the type of WhatsApp that you want. The transfer process now starts.

4

When the transfer process has been completed, you would see all your previous conversation and media files, such as photos and videos. The process may take a little time to be completed due to the size of the data being transferred.
The Transfer will take some time which varies based on the size of WhatsApp data. It usually takes less than 30 mins. Now you can find all your desired data on your new device.
FAQs
1. Is the WhatsApp number and phone number the same?
No. Although your WhatsApp number and phone number can be the same, you can still have a different WhatsApp number than your phone number. The only requirement for this is to have access to the number you are using as a WhatsApp number. This is because you need to receive a registration code on the number you are using as WhatsApp.
2. How to Check If a Number Has WhatsApp?
To check whether a number is on WhatsApp, just save the number on your phone, then go to WhatsApp; now go to the search option on the chats section and type the name you saved the number with. If the name comes up, it is on WhatsApp. If it doesn't, and the app asks you to invite them to WhatsApp, chances are the number is not on WhatsApp.
3. How to Use WhatsApp Without a Phone Number?
You can use WhatsApp without a phone number through your landline number. Install WhatsApp. Enter the Landline number with the country code, and wait for the SMS OTP option to run out of time which will give an option of "call me." You will get a verification code on your landline, enter it on WhatsApp and enjoy WhatsApp without showing your phone number.
Wrapping Up
Many people still ask others, "what is my WhatsApp number" which they can find themselves very easily. It is simple to check if your number has been blocked by the person or not, but you can never be absolutely certain about it.
Don't forget to check out ChatMover. It is the best WhatsApp manager that fulfills all your requirements, including transferring your WhatsApp data from one phone to another. The platform is simple and easy to use, with a very smooth user interface.