If you have been using WhatsApp for a while now, you must be aware of how strict this application can be. When you want to make an account, you have to register using the working phone number and even verify it.
Despite all the strict security and rules, there are still some loopholes in the process that you can take advantage of to operate WhatsApp without phone number. Do you know how to read on to learn to use WhatsApp without number?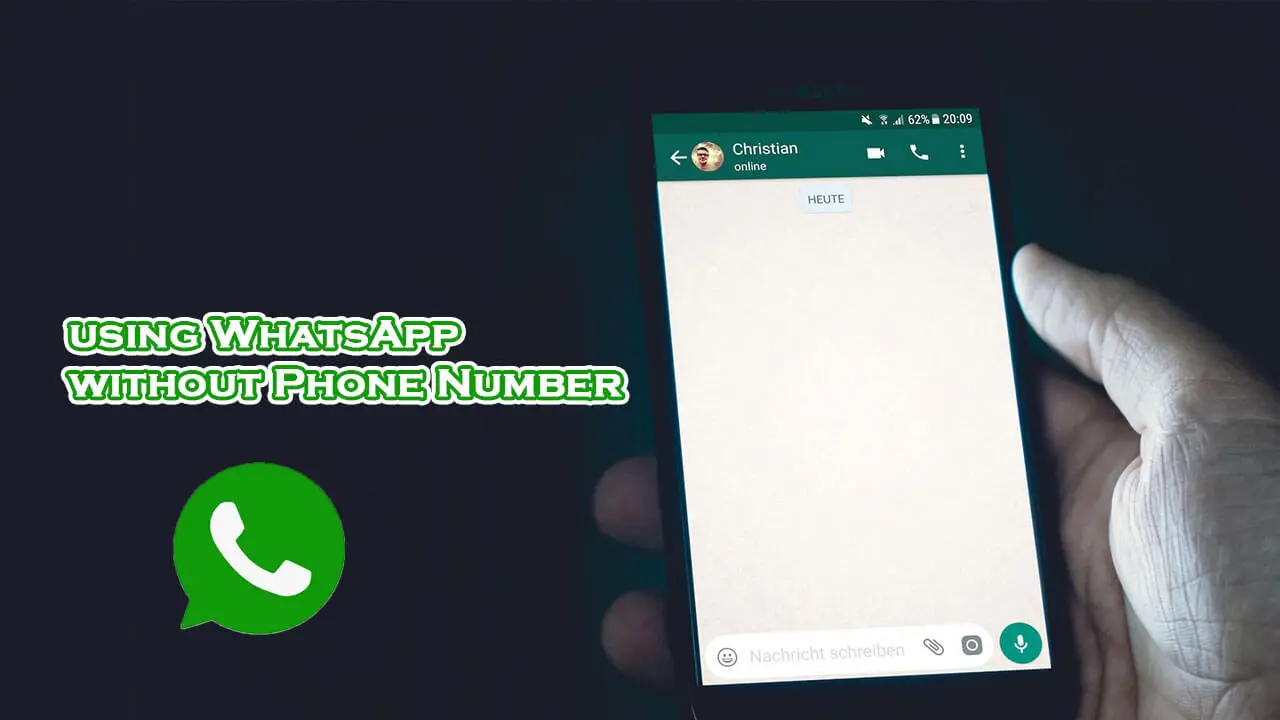 Part 1.

Can I use WhatsApp without a Phone?

Before answering this query, there are a few things that you need to keep in mind. To use this application on your phone or laptop, you need to install it with a strong and stable internet connection. Then you have to set up an account. While setting, you will be bound to give your phone number to get the verification code. This code will be sent to the mentioned number.

This is the step where you can cheat WhatsApp. You need to be careful and try any other number or a virtual number that you can generate through any application. This method will allow you to use WhatsApp without providing your original phone number.
Part 2.

How to Use WhatsApp without Phone Number?

Ideally, there are two methods to use WhatsApp without phone number. Here we have listed and elaborated on both methods. Read on and select the suitable one.
1. Use WhatsApp with Landline
Using a landline number is a relatively easier option. In this method, we will provide a functional number, but it will not be your personal number. Follow these steps to use WhatsApp without code or verification.
Step 1: Install WhatsApp on your mobile and start the initial setup. In case you are already using it, delete it and reinstall it.
Step 2: Instead of a personal number, enter the landline number. An option to call on the number to verify it. Hit on it to continue.
Step 3: If there is no option other than message verification, wait for the SMS process to be over. When it fails, WhatsApp will suggest a call.
Step 4: After a few whiles, you will receive a call on your landline number delivering the verification code. Here you go! Enter the code or authentication number and start using WhatsApp.
2. Use WhatsApp with TextNow
This is the best option for people who do not use landlines. In this method, you can take the assistance of a virtual number through a third-party application to authenticate the WhatsApp account. Among all solutions, TextNow is the most reliable one. It works for both iOS and Android.
Here are simple steps that you can follow to use WhatsApp without using TextNow.
Step 1: First of all, install TextNow on the device and open it. The application will require your area code to send different options. Choose a number of options to complete the process.
Step 2: Once you select the number, open WhatsApp and make the setup while using the virtual phone number.
Step 3: Now, wait for a few whiles for SMS verification to be canceled and choose the call option. Keep the TextNow application activated in the background. In a few seconds, you will receive a call that will give you a verification number.
Step 4: Enter the verification code and complete the process.
Part 3. Create a Backup of WhatsApp
If you already have an account and are willing to change the number with a virtual number, make sure to create a backup. Otherwise, you may lose the chat and data. For this purpose, UnicTool ChatMover is the best option, in our opinion. It is a useful multi-tasking software specially designed for iOS and Android.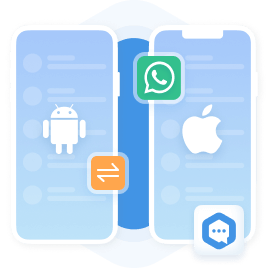 All-in-one WhatsApp Transfer
It facilitates you to transfer your backup data from one device to another.
ChatMover is the best WhatsApp backup option as it is safer than cloud storage.
You can create a backup and restore WhatsApp data from the ChatMover without uninstalling it.
It takes not more than 15 minutes to complete the backup and restore.
It is highly compatible with Mac and Android.
Step-by-Step Guide to Use UnicTool ChatMover
1

Download and install the software on your computer. After successfully downloading it, launch it.

2

Now connect the device to the ChatMover. If you are an android user, allow USB debugging. On the contrary, if you are an iPhone user, click "Trust this Computer" to allow access to the application.

3

Once the device is connected, click "Backup." Select whether you want to back up WhatsApp or WhatsApp business. The application will do the rest for iPhone users. But Android users need to configure the customization to access the data.

4

Wait for a while to complete backing up. It will take time, according to the size of the data. When the backup is finished, a notification will pop up on the screen.
Part 4.

How to Get a Free Virtual Number for WhatsApp?

As you know, how to use WhatsApp without phone number by taking the help of a virtual number. In the above-mentioned tutorial, we discussed using TextNow to get the virtual number. For another option, you can select Google Voice.

Google Voice gives you a free number for WhatsApp in case you already have a US number. Apart from Google Voice, you can consider other options as well, such as VirtualPhone.com, MyOperator, Grasshopper, USA Call Forwarding, Global Forwarding, and more. Most of these applications work similarly.

All you need to do is to enter the preferred country code and select a suitable number from its lot to set up a brand-new virtual number for setting the WhatsApp.
Wrapping Up
The number is personal contact that only your loved ones or professional peers should have. When it gets leaked, it becomes difficult to handle spam calls. Moreover, when a hacker attacks the application, he can get access to personal information through a number, so many avoid using it.
Yes! You can use WhatsApp without phone number. But you will have to add a virtual number. Before changing or creating entirely new accounts using this number, make sure to create a strong backup. ChatMover has covered you for that purpose.