Passcode always serves as a good security measure to save your devices from unauthorized access or unwanted break-ins. Apple Watch uses the same passcode security feature to keep your data safe.
If you remember your Apple Watch passcode, it's super easy to reset it by simply going to the settings. However, if you forgot Apple Watch passcode and are locked out of the lock screen; or if your Apple Watch has the iCloud Activation Lock on and you forgot the correct passcode, you may be hoping to reset Apple Watch altogether to get rid of those locks without passcode.
Luckily, one of the easiest ways is by factory resetting the device to reset Apple Watch password, and this guide will show you how to do that.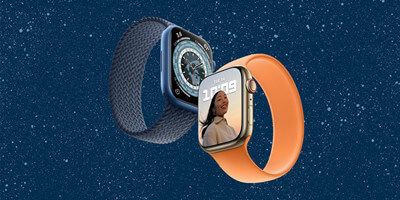 Part 1.

Reset Apple Watch Passcode with Apple Official Methods

If you forgot Apple Watch passcode, you can reset the passcode by factory resetting your Apple Watch altogether. The good thing is that you can restore your erased data from a backup later on since Apple Watch automatically backs up the data to the iPhone you paired it with.
Apple Official Method 1: Factory Reset Apple Watch
Connect your Apple Watch to its charge and leave it there.
Press and hold the Side button of your Apple Watch and leave it when the POWER OFF slider pops up on the screen.
Now, press and hold the Digital Crown on your Apple Watch screen until the "Erase all content and settings" option appears. Tap on it.

Tap Reset twice to confirm resetting your Apple Watch.
Once the process is completed, set up your Apple Watch again as a new.
Apple Official Method 2: Reset Apple Watch on Paired iPhone
If you forgot Apple Watch passcode but have the paired iPhone nearby, then you can reset your Apple Watch on iPhone by following these simple steps.
Make sure that your Apple Watch and Paired iPhone are near each other while doing these steps.
In the Watch app on your iPhone, select My Watch > General > Reset.
Tap Erase Apple Watch Content and Settings and then tap again to confirm. Enter Apple ID password if asked.
Once the process is completed, you'll be able to access your Apple Watch without passcode and set up a new one later.
Part 2.

How to Remove Apple Watch Activation Lock?

Apple Watch also has an iCloud Activation Lock just like every other iOS device. Whenever you turn on Find My feature on your iDevices, the iCloud Activation Lock is enabled automatically and it blocks the access to the device if the user doesn't enter the correct login Apple ID and password.

In this case, if you're trying to reset Apple Watch without passcode because the watch is iCloud locked. Then check out these two methods to remove the Apple Watch Activation Lock. 
Solution 1: Disable It from Paired iPhone
Disable the Activation Lock on your Apple Watch by simply un-pairing your Apple Watch from your iPhone.
Here's how you can do it.
Make sure that your Apple Watch and iPhone are close to each other.
Open the Watch App on your phone and select the My Watch tab.
Now, select your Apple Watch, and tap on the info button "i" to the right of it.
Tap Unpair Apple Watch to unpair your watch.
Now confirm the action with your Apple ID and password. Now you've successfully disabled the Activation Lock on your Apple Watch.
Solution 2: Remove It from iCloud.com
If you don't have any paired devices with your Apple Watch, you can still disable the iCloud Activation Lock from iCloud.
First of all, go to iCloud.com on the browser of your computer.
Sign-in, using your Apple ID and password.
Go to Find My iPhone > All Devices and find your Apple Watch here.
Click Erase Apple Watch and the Erase button to remove the Apple Watch Activation Lock.
Bonus Tips:

How to Remove iCloud Activation Lock on Other iOS Devices?

Now that you know how to reset Apple Watch password if you forgot it and remove the Activation Lock on the device, we'd like to remind you of the possibility of getting your iPhone/iPad/iPod touch locked with the iCloud Activation Lock. This scenario usually occurs when you purchased a second-hand iOS device, but found that it requires the login credentials from the previous owner to unlock the device. So what to do if you want to remove the iCloud Activation Lock but cannot get in touch with the previous seller? We recommend you use a professional iCloud Activation Lock bypass software.

Unictool Upassit is such software that can help you remove iCloud Activation Lock without an Apple ID password on iPhone/iPad/iPod touch. Not just that, it also allows you to remove the screen lock without iCloud activation restrictions, and turn off Find My feature without password.  

Here are the key features of this sophisticated bypass Activation Lock software.
Easy to use and no need for technical requirements.
Remove screen lock without activation restrictions.
Bypass Activation Lock without Apple ID password in a few clicks.
Turn off Find My feature and iPhone Lost mode without Apple ID password.
Supports almost all the iOS models from iPhone 6S and later.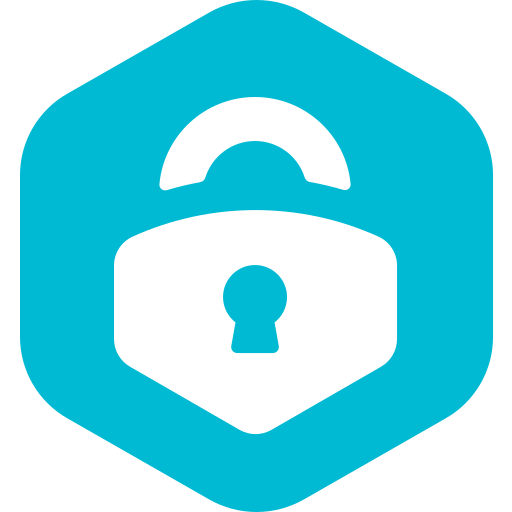 Here's how you can effortlessly bypass iCloud Activation Lock without an Apple ID password on your Apple devices.
1

Install Unictool Upassit software on your computer, choose "Bypass iCloud Activation Lock Screen" mode and connect your iPhone to your computer.

2

Follow the simple on-screen instructions to complete the jailbreaking process on your device.

3

Enter your device information including device model and iOS version and click on "Start Bypass", and let Upassit do the job. It's that simple!
In just a few minutes, Upassit will complete the iCloud Activation Lock removal process. Now you gain the access to set up the iOS device as a new one without the lock.
Conclusion
After reading this quick guide, we hope you have learned how to reset Apple Watch passcode if you forgot it. If you have managed to reset Apple Watch passcode with an easier way, then do share with us in the comments section down below!
Don't forget to give UnicTool Upassit a go - - it'll sure come in handy if you want to bypass iCloud Activation Lock on your iOS devices.