There is no doubt that your Google account is an incredible resource, especially when it comes to using services like Google Play, through which you can access millions of the latest Android apps, games, movies, books, magazines and so much more. Depressingly, however, many of these applications are geographically restricted. This means that you can't download or install these apps if you are not in a supported location.
There are ways to work around this, luckily. In the following article, we'll go through the various methods to change Google account location, so that you can explore and apply services and applications regardless of regional restrictions or local limitations.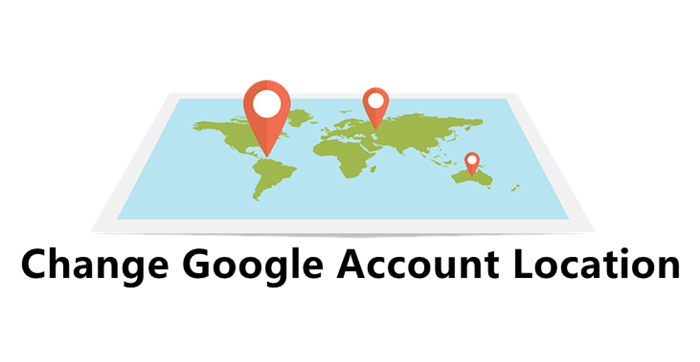 Part 1.

Change Google Account Location: Why & What Will Happen?

Due to its nature, the various services and applications which are offered by Google Play depend significantly on your present location, which is provided to Google Play via your device's GPS. For example, there may be a particular Google Play product which you believe may be a valuable resource or an interesting pastime for you, but it's not available in your country. Similarly, there may be location-based contents and features within applications and services which can't be accessed in your particular location.

It would make sense, therefore, that by changing your location in your Google account, you will have the opportunity to access the applications and services of your choice and enjoy everything they have to offer without constraint. On the other hand, there may be situations where you have temporarily or permanently moved to another country, and you would now like to adjust your location in Google Play in order to reflect that change.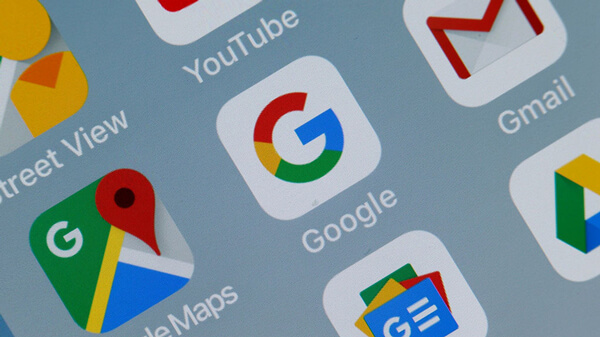 Ultimately, your Google Play location will determine the content you can see and access. When it comes to changing your location, however, it's important to keep the following points in mind:
1

You can only change your Google Play location once a year. This means that if you do change it, you won't be able to change it back for a year.

2

When you change your country, you also won't be able to use the Google Play balance that you have in your old country in your new country.

3

There is a risk of you losing access to certain services and products if they're not available in your new country.
Part 2.

How to Change Google Account Location
1. How to Change Country in Google Play on Computer
1. Open your computer's browser, and then go to Google Pay.
2. At the top, select Settings. Under Payments profile, go to Country/Region and then click the edit icon.

3. To create a new Google Pay profile and connect it to a new country or region, first click Create new profile. Then follow the on-screen instructions.
4. The Google Play Store automatically changes to the new country or region. This changes can take up to 48 hours, but also sooner.
2. How to Change Country in Google Play on Android Phone
1. Launch the Google Play Store app on your Android phone, then tap the profile icon at the top right.
2. Go to Settings > General > Account and device preferences > Country and profiles.

3. Tap the country where you want to add an account and add a payment method for that country. It may take up to 48 hours to update your profile.
Part 3.

What if I Can't Change Google Account Location Successfully?

With the two methods provided above, you will only be able to change your Google account location successfully if you provide a relevant payment method. What's more, you can only do this once a year, which does limit you considerably.

Typically, Google Play will be connected to your device's default Google account. A potential solution, therefore, is to reset your Google account's location if you're looking for something more permanent. For example, you could create a completely new Google account that is based in another country and connect that to your Google Play instead. One disadvantage, however, is that this would be only a one-time exception because resetting your Google account repeatedly simply isn't feasible. If you want to reset your Google account in order to change its location, then the steps are as follows:
1. Go to Settings > Google, then tap on the connected Google account.

2. Remove the connected Google account and wait for a few moments until it has been removed from Google Play as well.
3. Once your previous account has been removed, you just need to create and then connect your new Google account.
4. Ensure that this new Google account is based on your country or region of choice, because this will change the country or region of your Google Play automatically as well.
Part 4.

How to Fake Location When Needed?

Whilst the methods and solutions which have been explored in this article can be useful in certain situations, the truth is that they do still have their limitations and disadvantages. To change your country, you have to set up a new country in Google Play. To set up a new country, you must be in that country. When moving to a new country personally is not feasible or possible for you, then an incredibly effective alternative is to download and install a location spoofing application such as UnicTool TailorGo.

TailorGo is probably the most efficient and reliable tool when it comes to changing your Google account location. It has been carefully developed to only include those design elements, critical components and considerations which will ensure optimum user experience and satisfaction. Countless versatile and innovative features have been integrated into this location changer, including:
Teleport your device's GPS to literally any location in the world.
Make the most of your Google Play account by accessing services, products and applications regardless of regional restrictions.
Multi-functional and easy-to-use at the same time.
Perfect for greater security and privacy.
Support both Android 5-12 and iOS 7-15.
Free trial is available for every user.

1

Download, install and launch TailorGo on your computer. Click the "Get Started" button and have your device connected.

2

To change location, choose the Teleport Mode and select a destination.

3

TailorGo will change your location in no time, and the change will be updated to Google timely.
Conclusion
It can be incredibly inconvenient and annoying when you realise that you cannot download a particular application or avail of a specific service in your Google Play simply because of your geographical location. There are several ways to address this issue, some of which we have explored in this article, but by far the most straightforward and simplest solution is to change your GPS location with a virtual GPS location changer. With TailorGo, you'll be able to seamlessly and quickly change your location in your Google Account, with unparalleled efficiency, speed and convenience.