Google Chrome typically tracks the location of users for various reasons. However, there is also a myriad of reasons as to why users may opt to mask location. One of the most common reasons is accessing websites that are restricted to various countries. To gain access to products or services that were otherwise unavailable, users may choose to block Google Chrome from capturing the real location and fake a new one.
Whichever reason you may want to set Chrome to a different location, there are many ways you can do so. Before diving into details about to fake location on Chrome, first let's look at how Chrome detects your location.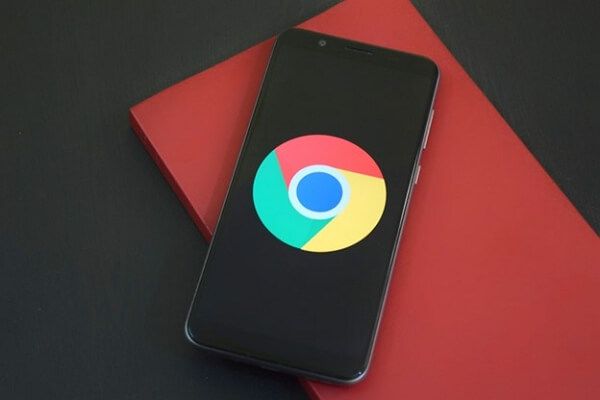 Part 1.

How Google Chrome Detects Your Location

There are several ways Chrome and various browsers can detect your location. Since Chrome is compatible with tablets, computers, and smartphones, the information cuts across the following platforms.
GPS
Most tablets and smartphones have a hardware interface that supports a global positioning system (GPS). So far, there are slightly over 31 GPS satellites worldwide. Each of these satellites has a clock and a radio transmitter that transmits current time at the satellite.
Most tablets, smartphones, desktop PCs, and laptops have GPS receivers. Typically, the receivers play an integral part in tracking location through calculating timestamps and relative strength before estimating where each is located on the planet. The system's accuracy is as close as one foot and GPS can estimate the exact location of a place within ten minutes. Therefore, Chrome uses this technique on various devices to access GPS location.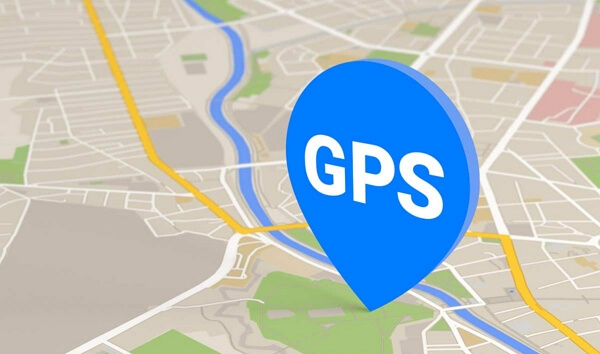 WiFi
Wi-Fi is a wireless network, and every wireless network has access points called Basic Service Set Identifier (BSSID). BSSID is a token that highlights the identity of the access point within the network. It is to be noted that the BSSID token itself does not contain any location information. The router only knows about its IP address. It has no idea about its location in the physical world.
But the information on the BSSID is public. Every time a device connects to the network or gains access to the router, the Google database makes an entry about the device's GPS location at the time of the connection. It correlates the GPS location of the device and the BSSID to which the device has connected. In this way, Google Chrome can easily detect the physical location of the router by using its BSSID within no time.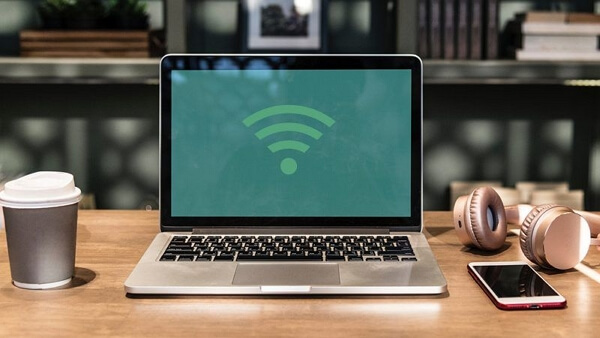 IP Address
The IP address is the last option for detecting your location if all other ways fail. Google Chrome uses the Internet protocol address, which is a numerical label assigned to every device. In the U.S., the IP address gives the accurate location up to which city you are present.
The architecture of the Internet is only connected to geographical areas. The IP address is usually in an exact location within the architecture of the Internet. The Internet service providers create a rough connection between the regions of a country and the IP address ranges. In short, if Google Chrome requests the location of your device through an IP address, it might not get the exact location, but the area provided will considerably be better than nothing. 
Part 2.

How to Fake Location on Chrome
1. Faking GPS Location on Chrome Manually
The first way to faking location on chrome is to do it manually. This step can be tedious but it proves to work. You can follow the step-by-step guide below to do the same:
Step 1. On any Chrome webpage, press Ctrl + Shift + I simultaneously on your keyboard. Then Chrome's developer settings will open up in a dialogue box in the right hand side of the webpage. If you are using Mac, pack the CMD+ option + I for access. Find a three-dot icon next to the Console button in the developer settings.

Step 2. Press it and then go to Sensors. Here you will find the Location tab.

Step 3. Tap the No override button and select Other….

Step 4. Now you can manually fill in the longitudes and langitudes of the desired location. Refresh the page and your location will be the coordinates you set.
Pros
You can easily set the location of your choice with longitudes and latitudes.
The original location is gained back once you close the session.
Cons
You might go to some unsafe sites without warning.
When you need to change your location frequently, it could become a tedious task to input the coordinates from time to time.
2. Faking GPS Location on Chrome Using VPN
Another way to fake your location on Google chrome is by using VPN. It has some extra benefits like encrypting the traffic on the website and preventing any legal surveillance. VPN does not allow you to get the exact location you want, but it is beneficial when it comes to GPS spoofing on Chrome. It can assign you a new IP address and help you set a fake background for Chrome.
You can follow the steps mentioned below to use a VPN in Chrome for free:
Step 1. Go to the Chrome Web Store and search for VPN.

Step 2. Find a proper one and click the Add to Chrome button.
Step 3. Click on the Extension icon on the top right corner and select a country to connect to.
Pros
It is easy to use and it works everytime.
Some VPNs are cheap and can easily be installed.
Cons
Using VPN may incur additional costs.
Some free versions are not safe enough that they may unmask your location.
3. [Easiest] Faking GPS Location on Chrome With TailorGo
If you are wondering how to effectively mask your Chrome location while browsing, then location spoofer TailorGo is an ideal location tool that you should try out. Besides completely changing your location with simple clicks, TailorGo can also simulate GPS movement in a smooth way. The application is compatible with both iOS and Android device.
Users can enter the GPS coordinates to locate a place precisely.
Everyone can plan a route with customized spots, speed and direction.
Work well on a full range of location-based apps, such as Facebook, Life360, WhatsApp and Pokémon GO.
Extremely easy to operate, requiring only 3 simple steps.
Free from virus attacks that may harm your device.
Support both Android and iOS operating system (including the latest iOS 15).
Free trial is provided for initial experience.

1

Download, install and launch TailorGo on your computer. Click "Get Started" to begin and connect your device.

2

For iOS devices, directly select one mode from the interface: Teleport Mode, Two-Spot Mode or Multi-Spot Mode. For Android users, enter the Gaming or Soical Mode first. Then select a destination or plan a route.

3

In several simple clicks, TailorGo will get your location changed or simulate GPS movement as you like.
Part 3.

How to Change Your Default Location Settings on Google
1. For Computer
1

Open Chrome and go to Settings.

2

Under "Privacy and security", click "Site Settings".

3

Click "Location". Turn "Ask before accessing" on or off based on your actual needs.
2. For Android
1

Open the Chrome app and go to Settings.

2

Under "Site settings", tap "Location" and turn it on or off.
3. For iOS
1

Open the Settings app.

2

Find and tap "Chrome".

3

Click "Location". Choose "Never", "Ask Next Time" or "While Using the App" for location access.
Conclusion
Now we have told you everything you need to know about faking location on Chrome, including 3 ways to do that. If you don't want to get yourself in the hassle of spoofing location on Chrome, then the best option is undoubtedly TailorGo . As a tool of top quality, TailorGo is capable of helping every user fake GPS location in an easy, fast and secure way.