Pokémon GO is an augmented reality mobile game which was released in 2016, and it wouldn't be an exaggeration to say that its release heralded an exciting and innovative era in AR gaming. Playing Pokémon GO has provided endless entertainment and joy to players throughout the world as they find, capture and battle with Pokémon in order to progress throughout the game.
An important part of this mobile game is looking for PokéStops, which are places where you can find essential items and equipment that you need in order to advance through the game's levels. Here we have written a comprehensive and in-depth guide explaining how and where you can find PokéStops – so that you can enjoy the complete Pokémon GO experience.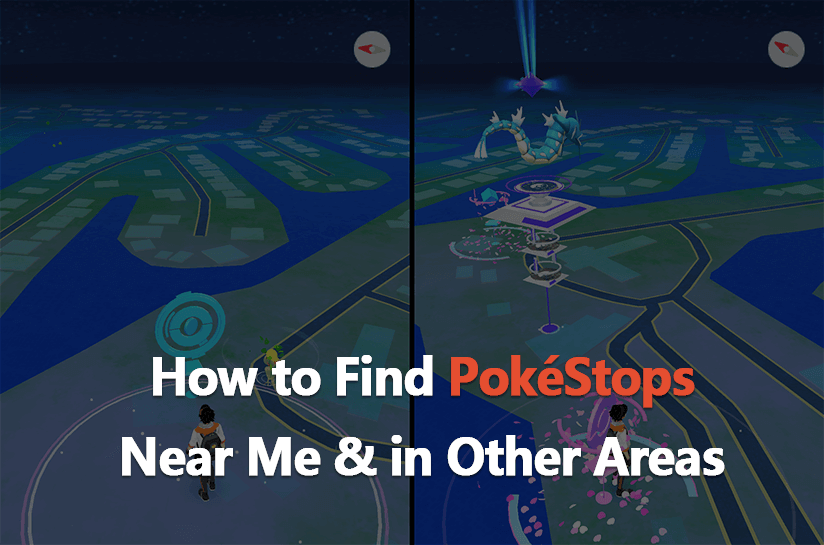 Part 1.

An Overview of PokéStops

Essentially, the point of Pokémon GO is to capture Pokémon, evolve them, raise their levels and gradually strengthen them. The more diverse and powerful your collection of Pokémon is, the greater your chances of success within the game are. Of course, in order to capture Pokémon in the first place you need various items such as Poké Balls and eggs which can be found in PokéStops.

PokéStops are represented by small blue icons which appear on the map's display, and the number of PokéStops you will find depends on the area you're in. Typically, PokéStops can be found in actual places of interest or activity such as restaurants, parks, landmarks, post offices and even bus stops and train stations. As you approach a PokéStop the blue icon will change from a square to a disc, and all you have to do is tapping the icon and starting to collect whichever free items available.

PokéStops are absolutely critical to progressing throughout the game. Accessing these geographical points can be difficult however, because they are randomly distributed throughout the map and some of them can be far away or in some inaccessible areas. Evidently, as a player you must want to know how to locate and then access as many PokéStops as you can so that you can start building your inventory.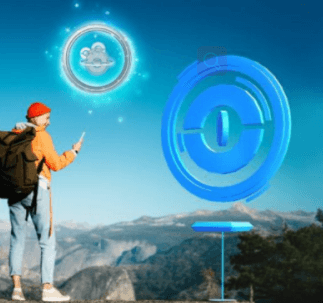 Part 2

. How to Find PokéStops Near Me?

In the following section, we're going to walk you through some of the techniques you can use to find and reach all the PokéStops near you.
1. Check Your Map
Unless you're living in an extremely rural or isolated area, chances are that you will see at least one PokéStop in your vicinity the moment you open the game on your phone. It's a matter as simple as just looking around a little with your avatar on the map, and you should be able to easily spot any PokéStop close enough to you.
The map features of Pokémon GO are quite distinctive so you shouldn't experience any trouble in finding the PokéStops, which are the small blue squares elevated on poles. As you approach them, they'll become discs which you can tap on.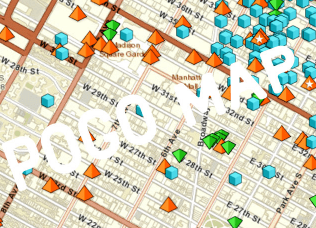 2. Look At Crowdsourced Maps
There are a number of crowdsourced Pokémon GO maps which can be found online. They're an incredibly useful resource created by players who basically submit various details about gyms, PokéStops and other areas of interest – including their locations. Therefore, you can use the crowdsourced maps to see how many PokéStops are in your area and how close to you they are. While they may not necessarily be completely accurate, they can still give you an excellent idea of what is available to you in your vicinity, and it is more than worthwhile to regularly check up on them.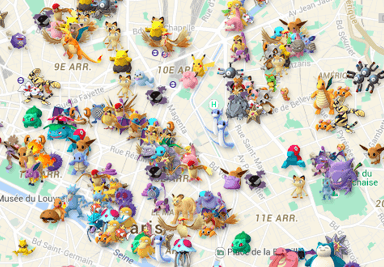 3. Expand Your Friends List
Another great way to discover more PokéStops is to connect with other Pokémon GO players in your area. There are a number of ways you can do this – you can visit various online forums, become a member of relevant Facebook groups, or maybe even attend local events where you will have the chance to meet other Pokémon GO Players.
Once you've made these connections, you can befriend them on Pokémon GO by launching the app and tapping on your avatar. The next step is to select 'Friends', and an 'Add Friend' button will appear. You'll then have to enter the player's code, send them a request, and wait for them to approve it. Following that, you'll be able to exchange information about PokéStops, gyms and battle raids.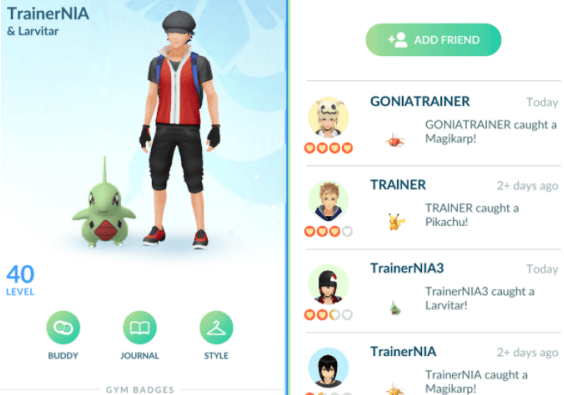 4. Refer to the Pokémon GO Subreddit
When it comes to Pokémon GO, there are a huge number of dedicated forums, social media pages and websites which are devoted to sharing information about various aspects of the game. The Pokémon GO subreddit deserves an honourable mention here, as it is an incredibly active and engaged community of more than two million members. All you have to do is joining the subreddit, and you'll have access to a wealth of information.
With two million members, you'll probably be able to find players from your local area and you can use the search option to filter for information about your particular neighbourhood. In this way, you can even find the precise coordinates of any gyms, nests or PokéStops that you may have missed.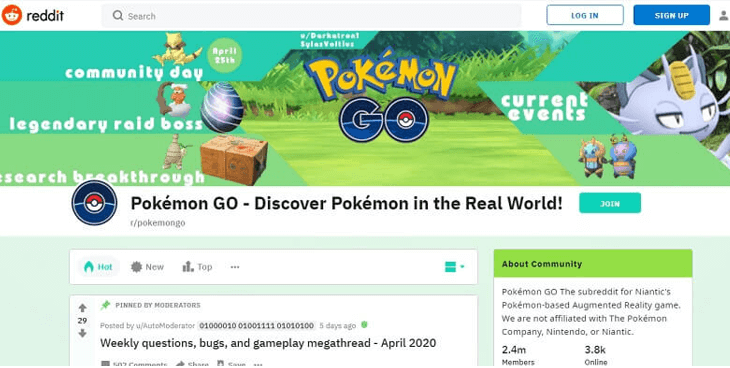 Part 3.

How to Find PokéStops Near You?

Physically travelling around in search of PokéStops isn't feasible for many players, which is why there is always the option to spoof your Pokémon GO location instead. By using a reputable Pokémon GO virtual location spoofer such as TailorGo, the options available to you become truly endless as you can look for PokéStops anywhere in the world – regardless of where you may actually be.

TailorGo is an extremely secure and reliable way for you to spoof your Pokémon GO location without being flagged for suspicious activity or compromising your account. Spoofing your location is usually easier on an Android phone than it is on an iOS device, but TailorGo offers a perfectly comprehensive solution which can be used across all Android and iOS devices running on various versions. Here is a brief breakdown of TailorGo's main features: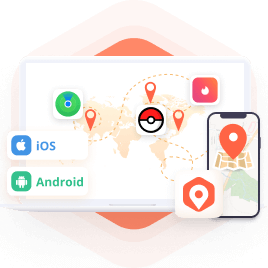 Spoof Your Location in Mobile Game Pokémon GO
Get you to PokéStops which would otherwise be impossible to reach.
"Teleport" you to any area on various apps: Pokémon GO, Facebook, Tinder, WhatsApp, etc.
Simulate natural movements such as walking and running with customized routes.
Support a variety of iOS devices without any jailbreak.
Compatible with Android devices running on various versions.
Safe, easy, and smooth enough to use.
Free trial is provided for every new user.
Find PokéStops with TailorGo Easily
1

After installing TailorGo on your computer, get your device connected and click "Get Started" .

2

You can choose between three different modes: Teleport, Two-Spots, and Multi-Spot. If you simply wish to switch locations, select the first option and select the destination. If you want to simulate GPS movement, choose the 2nd or 3rd option, then plan a route to follow.

3

Click the "Move" button, and your location will be changed instantly. Then back to Pokémon GO and enjoy it!
Conclusion
This is where we conclude this in-depth and thorough guide on locating and accessing PokéStops within your local area as well as in other places. Pokémon GO is an incredible game, and you shouldn't be prevented from enjoying certain features just because you can't reach a particular location. With a virtual location spoofing application such as TailorGo, the possibilities available will become limitless when it comes to finding novel and exciting PokéStops throughout the world. Just try it and we promise you'll get the desired results.