First released in 2008 on Android, the Google Maps mobile app has become somewhat of a staple in nearly everyone's app library. Enabling both iOS and Android users to find the best route to their destination on foot, bike, train, bus, and car, Google Maps has become essential to modern travel.
One of the most requested features, released in 2017, is the Location Sharing function. This feature allows users to share in real-time their exact location on a map, indicated by a balloon pin. Users can choose to share their location only with certain people and for as long as they choose, with time options ranging from 15 minutes to indefinite. This allows users to remain safe when traveling and makes meeting up a lot easier.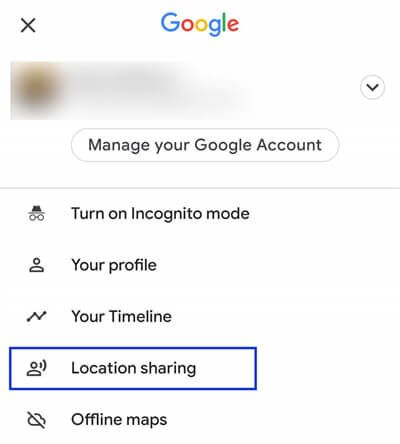 Part 1.

How Often Does Google Maps Update Location Sharing?

In order to achieve any kind of real-time location tracking, software needs to know where you are at regular intervals.

Google Maps achieves this by using your smartphone's built-in GPS, short for Global Positioning System. The GPS chip in your phone needs signal from at least 4 of the 28 Earth-orbiting satellites used for location tracking. The chip doesn't "speak" back to the satellites but in receiving certain information from them, it can pinpoint your exact location.

Most GPS receivers operate at a frequency of 1 hertz. Essentially, your phone will get a lock on your position every second. By knowing your position every second, Google Maps is able to calculate your speed, something especially useful in estimating the travel time. It can also help you avoid traffic jams by using the speed and location data from other users' phones.
Part 2.

Why is Google Maps Location Sharing Not Updating?

While real-time location sharing is incredibly useful, many people find themselves unable to use the feature. Quite often, Google Maps' location sharing not updating error occurs due to a number of reasons:
1

There are some errors with the internet connection.

2

Software bugs exist.

3

App needs updating.

4

Location services are not enabled.

5

Power-saving feature is turned on.

6

Date and time settings are incorrect.
Part 3.

How to Fix Google Maps Location Sharing Not Updating
Fix 1: Ensure the Internet Connection Is Stable
The location-sharing feature relies heavily on b and stable internet connection. While GPS chip receives information, in order to let Google's servers know where you are, you need a data channel.
If you are using mobile data, switch your phone to airplane mode for 30 seconds before reestablishing your connection. Oftentimes, this simple fix is enough to resolve the issue.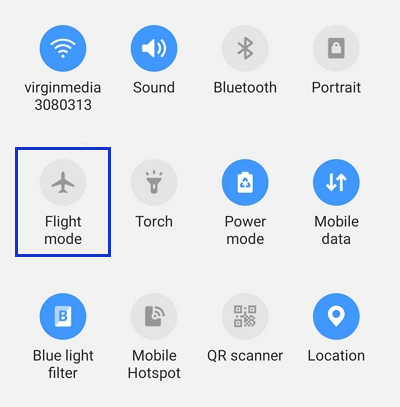 If you are using Wi-Fi, unplug your router for 30 seconds and allow it to reconnect to your provider before trying to share your location again.
Fix 2: Simply Restart Your Device
As with any tech issue, it's always worth just restarting your device. This flushes your RAM, restarts processes, and cleans up temporary files. Do as follows to see if restarting can fix the location sharing unable to refresh bug on Google Maps.
For Android users: Simply hold the power button on the side of your phone until the option for "Restart" appears. Within a minute or two, your phone will have restarted.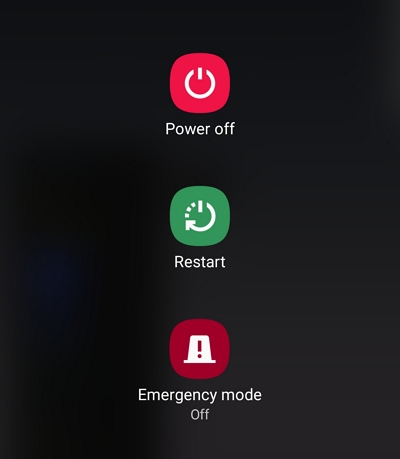 For iOS users: Hold down the power button and a volume button until the power off slider appears. Slide right until the device powers off. Then simply power it back on.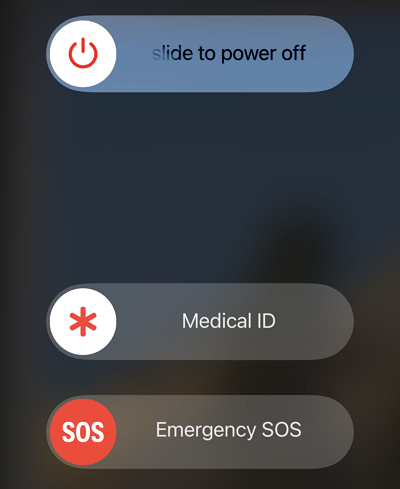 Fix 3: Update Google Maps
Remember that red notification badge on your App Store icon? It may well be telling you to update Google Maps.
By keeping Google Maps updated to the very latest version, you can ensure the software is always able to communicate correctly with Google's servers. It also helps eliminate any software bugs that may be preventing the app from sharing your location with friends and family. Hopefully, a simple update will fix Google Maps location sharing not updating error.
For Android users:
1. Open the Google Play Store app and tap your profile photo at the top right corner.
2. Tap on "My apps & games". If available, update Google Maps.
For iOS users:
1. Open the App Store. Tap your profile icon located at the top of your screen.
2. Scroll through the pending updates and locate Google Maps.
3. Tap "Update" next to the app.
It's always good to cover the basics. Sometimes the Google Maps location sharing unable to refresh issue may be caused by the problem with location services. In this case, just enable location services right away.
For Android users:
1. Go to Settinngs > Location.
2. Ensure that "Location" is enabled.
For iOS users:
1. Navigate to Settings > Privacy > Location Services.
2. Make sure that "Location Services" is enabled.
Fix 5: Disable Power Saving Functionality
While battery-saving features keep your phone's charge topped up, it does come at a cost. Namely, the phone will not use the onboard chips as much which can affect the speed at which your location is updated in apps like Google Maps.
Android users can find this feature in the Quick Panel, accessed through the notification panel. Holding your finger on "Power mode" gives you several options. Choosing "High performance" is the safest option for Google Maps location sharing.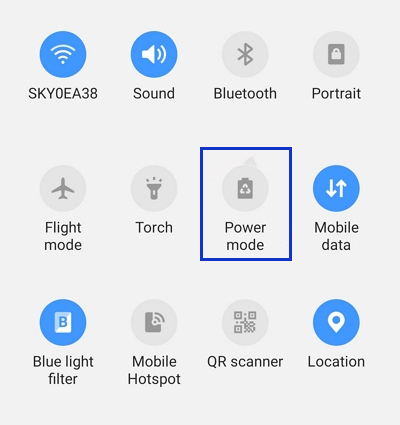 iOS users can make sure their battery saver feature is disabled by going to Settings > Battery. Check the status of "Lower Power Mode".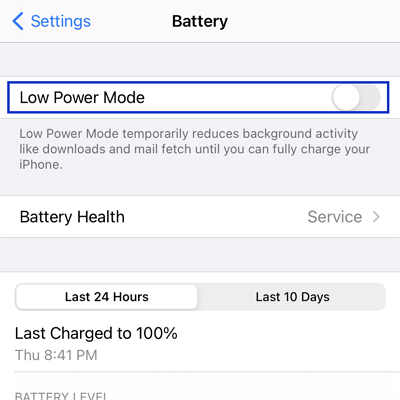 Fix 6: Ensure the Date and Time Settings Are Correct
While it may seem trivial to check, making sure your time and date are set correctly makes a big difference when it comes to GPS as it is factored into the calculations that pinpoint your location. To be safe, it is best to simply set your date and time settings to "Automatic".
Android users should go to Settings > General Management > Date and Time. Turn on "Automatic date and time" there.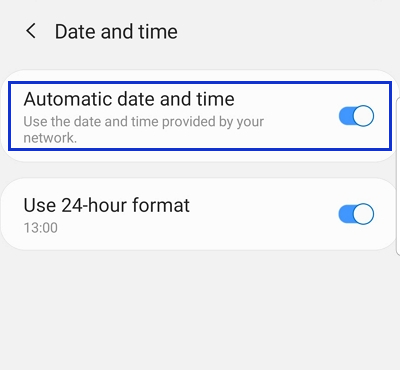 iOS users can find it in Settings > General > Date & Time. Enable "Set Automatically" there.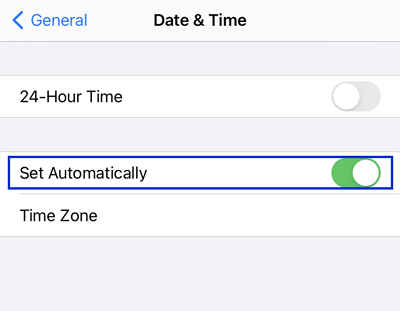 Bonus:

Fake Location on Google Maps Using TailorGo (Android & iOS)

While Google's location-sharing feature can be extremely useful, we all value our privacy. Using the professional location changer TailorGo, however, you can spoof your location on Google Maps and prevent yourself from being tracked. With many websites and apps also collecting information and acting differently based on your location, TailorGo is the solution.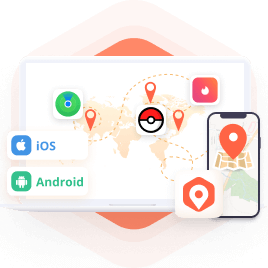 Fake Location on Google Maps
Virtually change your location to anywhere in the world, thus guarding against tracking.
Work with various apps such as Pokemon GO and provide users with better experience.
Simulate GPS movement along the planed routes and designed moving speed.
Easy to operate and control with simple clicks.
Compatible with both Android and iOS (including the latest iOS 15).
Free trial is offered for initial experience.
Check the following guide to fake location on Google Maps with TailorGo:
1

Download, install and launch TailorGo on your computer. Click the "Get Started" button and connect your device to it.

2

To simply change location, choose the Teleport Mode and select a destination. To simulate GPS movement, choose either the Two-Spot Mode or Multi-Spot Mode, then plan a route to move along, including the moving speed, direction, and moving times.

3

TailorGo will change your location to the selected destination, or complete the movement as planned. The changes will be updated to Google Maps timely.
Conclusion
With these fixes, the Google Maps "location sharing not updating" issue should be a thing of the past, allowing you to keep friends and family informed of your location. The feature is extremely useful and is an excellent tool to keep yourself safe. For the times when you want to make sure your location is private, however, use TailorGo. This excellent GPS spoofing software will ensure your location is always in your hands.