Skout is one of the most revolutionary dating apps, reinventing the way in which people interact with one another, and hopefully, fall in love. Like other dating apps, Skout is a location-based app, meaning it pairs you with potential suitors in your current location. However, it does let you communicate with users in a different location and isn't as restrictive as some other popular dating apps like Tinder.

Many users find themselves wondering how to change location on Skout to meet new people in different places, and this is what we'll help you solve in this post.
Part 1.

Why Do People Change Their Location on Skout?

If you've never used it before, Skout is a popular location-based dating app that connects single people all over the world. For people getting sick of Tinder, Skout is becoming a popular alternative in the competitive market. Users find it a lot more inclusive and comprehensive.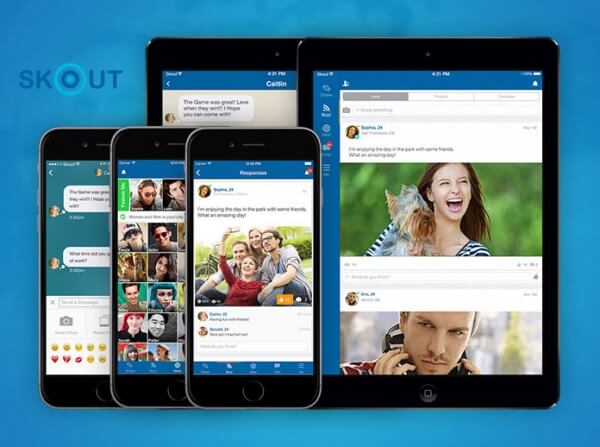 In spite of its user-friendly nature and the fact that it has more opportunities for connection than Tinder and other competitors, people still seek to change their location within the app. The three main reasons for doing this are:
To prepare for new travel: If you are someone who moves around a lot and is interested in connecting with people all over the world, changing your location on Skout provides you with the opportunity to meet people in a specific place before you actually get there.

To protect privacy: For people living in small towns or close-knit communities, dating apps can be an invasion of their privacy, as people they know can see their profiles. Hiding and changing their location allows them to still meet people, but in a totally new location where they can protect privacy.
To meet new people As Skout is a location-based app, it detects users geographical location and shows potential singles in that area. If you change your location, you can chat to new singles without leaving the comfort of your home.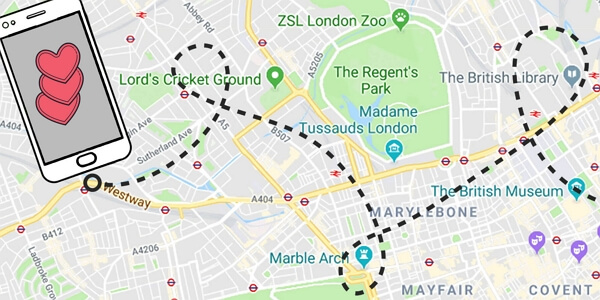 Part 2.

How to Change Location on Skout on iOS?
1. The Easiest Way to Fake Location on Skout  - TailorGo
There are several methods you can employ to change your location on Skout, but the easiest and most reliable is to use TailorGo. It is a custom-built app that gives you the chance to spoof your GPS location and let other people or applications believe that you are at any place you like, even if you're not actually there.
As TailorGo is incredibly user-friendly, you can seamlessly jump from location to location with minimal fuss. If you're about to go on holiday or are about to go traveling, this can be an extremely effective way of meeting people before you arrive, which is one of the best things about using TailorGo to fake your location on Skout.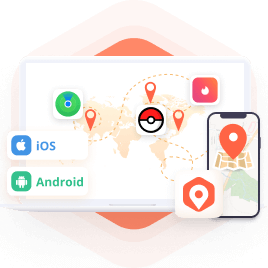 Spoof Your Location in Mobile Game Pokémon GO
Change your lcoation on Skout with a few clicks.
Two-Spot Mode and Multi-Spot Mode enable users to simulate GPS movement.
Only 3 simple steps are needed; no technical knowledge is required.
Work well with various location-based apps: Facebook, Skout, Tinder, Pokémon GO, etc.
Free trial is provided for free initial experience.
Fully compatible with various iOS (including the latest iOS 15) and Android versions.
1

Launch TailorGo on your computer. Then get your device connected and click the "Get Started" button.

2

Choose the Teleport Mode to change location; choose either the Two-Spot Mode or Multi-Spot Mode to simulate GPS movement.

3

Your location will be changed in no time; or the movement will be completed smoothly.
2. LocationFaker
Alternatively, you can install a third-party app like LocationFaker from the Apple Store, which in theory allows you to hide your location from apps like Skout. While the premise is straightforward, you usually need to jailbreak your iOS device for it to work effectively, which is not an attractive proposition for many users, given the fact that it invalidates your phones warranty and isnt supported by Apple.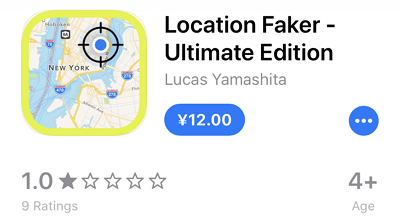 Whats more, the app has received lots of negative reviews from users, which might put people off paying the fee that is required to install it.
Part 3.

How to Change Location on Skout on Android?
1. TailorGo
One of the great things about TailorGo is that its fully compatible with both iOS and Android. You can simply download it from the official site, and it will be available right away on your device, ready to help you change location on Skout on Android. Many other location spoofing apps are available on one platform or the other and are not usually compatible on both.
Besides, TailorGo can simulate GPS movement in a natural and smooth way. The fact that you can customize the movement all by yourself with the simple click of a button – the routes, the direction and even the speed, makes it an attractive app for both Android and iOS users.
2. Fake GPS Location
Android users can also benefit from mobile applications available for download from the Google Play Store to change location on Skout. One such app is Fake GPS Location. As you would expect from the name, its an effective way of spoofing your location and customizing the GPS coordinates on your device.
To use the Fake GPS Location app, you need to do the following:
1. Search for the app from Play Store on your phone, and download it onto your Android device.

2. Upon installing, you will be prompted to press the "Enable" button that comes up on the bottom of your screen.
3. Thereafter, go to the Settings. Find the build number of your device, then tap on it 7 times to enable developer options.

4. Then Go to the "Developer options" section, click on "Select mock location app" where you will be given some choices. You should then select this app as your desired option.

5. Return to the Fake GPS Location app and decide upon the location that you want to fake. Once entered, you can then press "Play" to change the location from your real one to the desired one.

6. Now open up your Skout app and you should be active in a new location.
Pros
It's totally free to download.
You can select your preferred location directly from the app.
Cons
Due to compatibility issues, you may have to uninstall Google Play.
Services and install an older version for the app to work on Android.
You need to enable developer options when youre installing the app on your Android devices, and it isn't very user-friendly.
Part 4.

Some Tricks of Using Skout

Skout is one of the most easy-to-use dating apps available on Android and iOS, as its super simple to set up a profile and get connected to new people. To get the most out of your Skout account, consider the following:
1. Establishing a connection to the dating app via a VPN protects your identity and encrypts your data, which protects you from hackers.
2. The best way to get the most out of a dating app like Skout is to spoof your location, so you can connect with as many people as possible, otherwise you can only connect to people in the same place. An app like TailorGo is the perfect solution for location spoofing.
3. When signing up for Skout, only provide information that is required to register your account. Dont under any circumstances give out your personal data to people that you connect with online.

4. There are several ways you can sign up to Skout to save yourself time. Many users opt to use either their Facebook or Gmail account, which is undoubtedly more efficient.

5. Although Skout started as a social networking site in 2007, it has now developed into one of the most popular dating sites on the market. With so many users around the world, there are also many fake profiles on the site. You cannot be too careful and should learn to distinguish good from bad.
Conclusion
Skout is a popular dating app used by people all over the world to connect with other people and begin relationships. As weve discussed, its an excellent idea to spoof your location when interacting with people on Skout, as it protects your privacy and enables you to meet new people that arent in the same geographic region as you.
While there are many ways you can do this, the perfect option is TailorGo, an app fully compatible with both Android and iOS (including the latest iOS 16). With TailorGo, youre in full control of your phones location, thus getting the most out of location-based apps like Skout.