When you visit iSpoofer threads, probably you will be surprised by the chains of questions regarding iSpoofer shut down. Ever since iSpoofer dropped this shutdown bombshell, lots of Pokémon GO users mourned its passing and got stuck because they can't use iSpoofer in the PokemonGO anymore. If you are among them, just calm down and don't hurry to pick just any location spoofer tool because an unqualified tool might even make things worse. Fortunately, we have the best iSpoofer for Pokemon GO alternative for you, keep reading.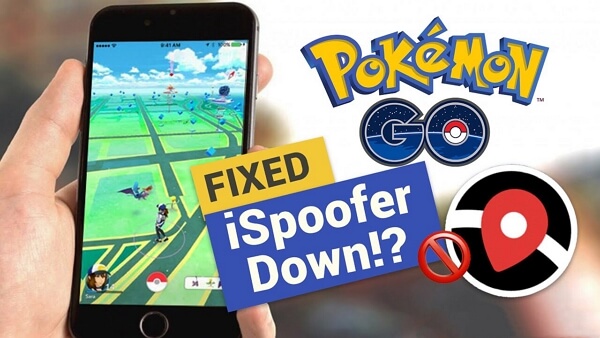 UnicTool TailorGo (iOS 16 support) Changes location in seconds
Part 1.

Is iSpoofer Still Working 2023?

NO. It did shut down and the product is no longer available.

When spoofing gained momentum, iSpoofer was no doubt at the helm of everything and scores of people across the world become huge fans of iSpoofer. It is one of the most popular geo-spoofing tools used to fake iPhone location to make things more "convenient", especially in AR games including Pokémon GO by Niantics. iSpoofer allows users to change the device's GPS location so that it would appear like you are in a different place yet you are sited comfortably at home. Therefore, you can just sit at your place but easily collect Pokémon from any corner of the world.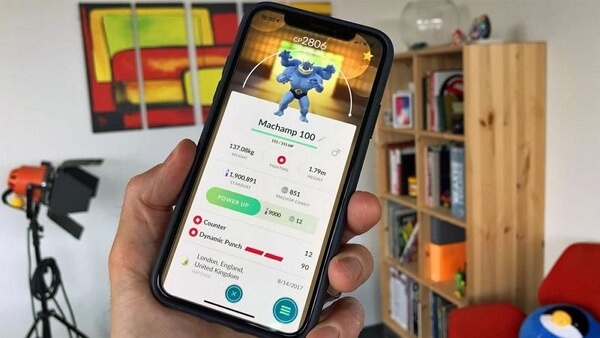 However, Niantics then turned the tide inside out when they banned the use of iSpoofer in Pokémon GO by suspending many players' account. Since then, iSpoofer became crumbling because its major target customers were Pokémon GO players. With this ban, iSpoofer's customer base was remarkably reduced and recently it ceased offering service. When you visit the site, you will see that they are under maintenance. Because of this shutdown, a great number of iSpoofer users begin to look for other alternatives.
Part 2.

The Best Alternative to iSpoofer Pokemon GO in 2023
| Pokémon GO Spoofer | Compatibility | Root/Jailbreak | Safety | Functions | Price |
| --- | --- | --- | --- | --- | --- |
| UnicTool TailorGo | Android&iOS | No | Yes | Diverse | Cost-effective(All-in-one Plan with Mac&Windows) |
| iSpoofer | iOS | No | Yes | Single | Expensive |
iSpoofer for Pokemon GO surely has some advantages such as the user-friendly interface, the convenient use and the function which supports users to manually import maps, but at the same time some shortcomings exist. It requires users to download iTunes on PC before using it, doesn't support Android phones and has expensive license.
Now that iSpoofer is not available anymore, a high-quality substitute that works well is in urgent need. For this, we recommend TailorGo (iOS 16 support), the best iSpoofer for Pokemon GO alternative that everyone is talking about.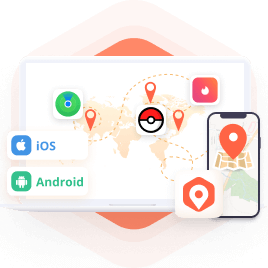 A One-Stop Location Spoofer
Teleport you to any place you want for more Pokémon.
Create routes so that you can move virtually with designed speed and direction.
Help you change directions in real-time while moving with the Joystick Mode.
Only 3 simple steps are required to solve location issues.
Work smoothly on both iOS (including iOS 16) and Android (including Android 14).
This tool is specially designed to skyrocket your spoofing experience. It can change GPS location with simple steps and simulate GPS movement in a natural way. Whether you are playing AR games like Pokémon GO or simply want to trick your frieneds by fake locations in social media like Facebook, TailorGo is absolutely the ideal choice. The speed, ease of use, compatibility, and affordability are some of the major highlights of TailorGo.
How to Get an Alternative of iSpoofer for Pokemon GO
1

Download, install and launch TailorGo on your computer. Click the "Get Started" button, then get your device connected.

2

To simply change location, choose the Teleport Mode and select the destination. To simulate GPS movement, choose either the Two-Spot Mode or Multi-Spot Mode, then plan a route to move along.

3

Click the "Move" button, then your location will be changed easily, or the movement will be completed in a smooth way.
Bonus:

How to Spoof Location in Pokémon GO With Android Mobile App?

Spoofing location in Pokémon GO with Android mobile app is fairly simple as you only need to adjust some settings of your phone without the need for root access. There are several ways to safely spoof location in Pokémon GO on Android. Here we are going to show you how to use a VPN to do that.

A VPN (virtual private network) hides your original IP address and so when you change your locations to catch Pokémon, you won't be easily traced. Most VPNs encrypt your data and hence the chances of being blocked are significantly reduced.

The following steps show how you can use a VPN to spoof location in Pokémon GO on Android:
1

Install a secure VPN on your Android device and make sure it is an active account.

2

If the Pokémon GO app is running in the background, close it for fear that the app may detect the VPN network. Proceed to open the VPN app and head to the list of servers it provides. Here, choose the desired location that corresponds to where you want to catch a Pokémon.

3

With the VPN working, your location should have been changed. Open the Pokémon GO app and you should now be able to access the location you chose.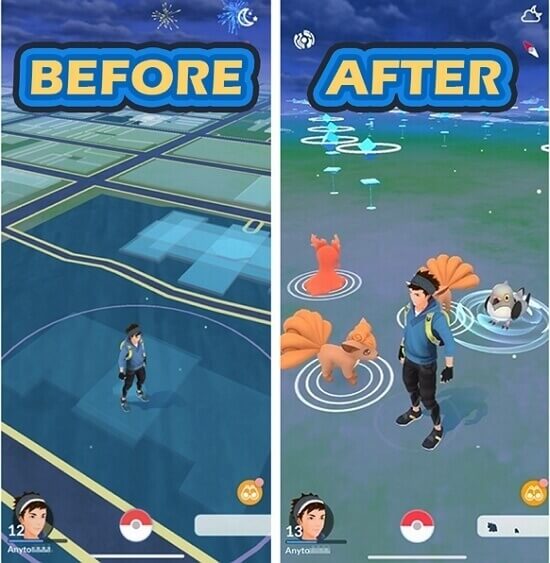 Conclusion
The fact that iSpoofer is officially shut down may have brought some trouble, but don't worry because TailorGo(iOS 16 support) – the best iSpoofer for Pokemon GO substitute won't let you down. The powerful function, smooth performance, simple steps and favorable price all make it a premium location changer that you should never miss. Download this amazing tool and you'll definitely get unique user experience.