Pokemon GO is immersive, but many companies have made that experience more immersive with some gadgets. One of these gadgets is called Pokemon GO Go-tcha. This gadget comes in various forms and sizes.
Pokemon GO Go-tcha device allows you to play Pokemon GO without even opening the game from your phone. It is especially a great gadget for kids and young teens.
So this article will tell you everything you need to know about the Pokemon GO Go-tcha devices. We will go through its various versions and how you can use them. Make sure to stick to the end so you can learn the best way to play Pokemon GO.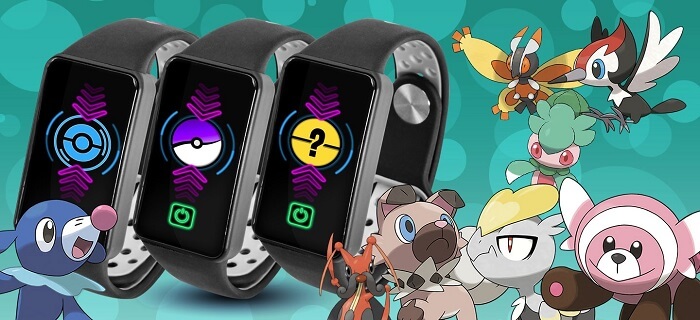 Part 1.

What Is Go-tcha for Pokemon GO?

Go-tcha is a third-party device that acts as a companion while playing Pokemon GO. When Pokémon and PokéStops are nearby or caught, the device will provide colorful animated notifications and vibration feedback.

There are different versions of Go-tcha for Pokemon GO. They all perform the same functionality, but their style of execution is different.

The four versions of Go-tcha are:
1. Go-tcha Classic
Go-tcha Classic is the base version of Pokemon GO Go-tcha. It is the cheapest version of the three. You can get this model for €29.99. It is a smartwatch that works only with Pokemon GO.
Pokemon GO Go-tcha Classic features a 0.96-inch touch-screen. When Pokémon and PokéStops are nearby or caught, Go-tcha Classic gives on-screen color animation notifications and vibration feedback. It automatically catches the pokemon for you.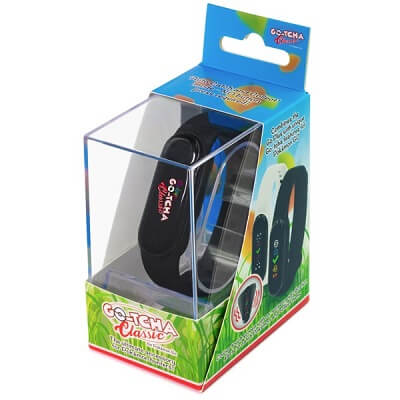 2. Go-tcha Generation
Go-tcha Generation is the most expensive smart band in the Go-tcha series. It doesn't provide enough value for the amount of money you're paying, so it is better to avoid this one. The only plus point of Go-tcha Generation is its big screen.
It has a 1.5-inch color animated touch-screen with vibration feedback. It has all the features of Go-tcha Classic but a larger screen. However, it only comes in one color, and the band can't be changed. Go-tcha Generation costs €39.99.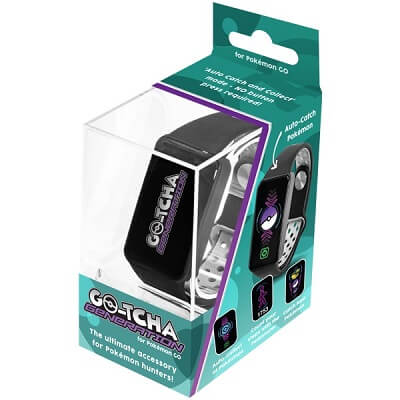 3. Go-tcha Evolve
Go-tcha Evolve comes in between Go-tcha Classic and Go-tcha Generation. It costs £34.99 and comes in various colors. Pokemon GO Go-tcha Evolve comes in the following colors:
Dynamic Gray
Trailblazer Blue
Globetrotter Green
Daredevil Red
Pink Steel
Peppy Pink
Go-tcha Evolve features a slightly bigger screen than Go-tcha Classic, but it is still smaller than Go-tcha Generation. This lineup of Go-tcha watches is targeted more towards kids thanks to its over-the-top design.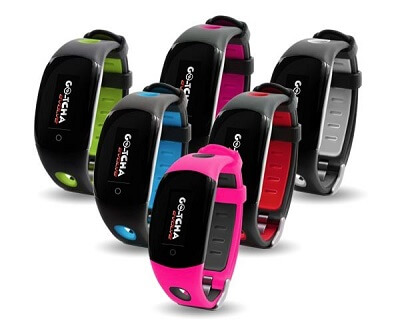 4. Go-tcha Ranger
Go-tcha Ranger is an entirely different thing than the Go-tcha watches. It costs £39.99. This device is shaped like a power bank. It features a small screen that shows alerts and vibrates when Pokemon are nearby.
The Go-tcha Ranger's built-in battery is designed for the most ardent Pokémon Go players. With a capacity of 1200mAh, there is enough juice to power your smartphone. You will never have to worry about your battery running out.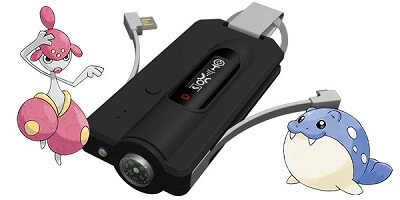 Part 2.

Pros and Cons of Go-tcha Devices

Pros
It automatically catches any nearby Pokemon just with a single click.
The Poké Ball Plus will notify you of things like Poké Stops or nearby Pokémon.
Cons
Even though Go-tcha Devices aren't banned in Pokemon GO, there's always a risk of getting banned when you use this device.
Are There Any Risks Associated With Using These Devices?
As we have mentioned earlier, there's a big risk in using Go-tcha devices in Pokemon GO. These devices give players an unfair advantage over regular players due to their auto-catching features.
You will get passed most of the time, but your future will always remain uncertain if you continuously use Go-tcha. The creators of Go-tcha have clearly mentioned that this is an unofficial device.
Overall, it is safe to use, but there's uncertainty. You may get banned, and you may not get banned. It all depends on the developers of Pokemon GO. It is better that you avoid such devices.
We have a better alternative if you want to play the game more easily and without much hard work.
Part 3.

How To Spoof Your Location Efficiently And Safely?

There's a method called spoofing that allows you to play Pokemon GO without even moving from your couch. You need to use a third-party application to spoof your Pokemon Go location efficiently.

Such applications are called Pokemon Go Spoofers. You can use these Pokemon Go spoofers to change your Pokemon Go locations.

While many Pokemon Go Spoofers are available on the market, the best one is definitely UnicTool TailorGo. You can use this application safely to simulate location on iPhone/iPad and alter GPS position to any place in the globe.
UnicTool TailorGo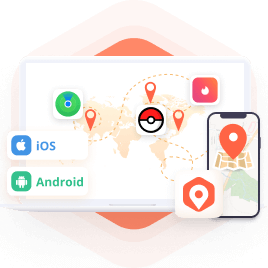 Pokémon GO Spoofer
iOS 16 Public and iOS 16.1 Beta Supported.
It is not only compatible with AR games but also functions perfectly on communication apps like WhatsApp and Messenger.
It intelligently detects customized routes and stimulates GPS movement accordingly.
It allows you to vary your speed and change your direction according to your needs.
The Historical Records feature remembers your favorite spots for future visits.
The GPS joystick gives added flexibility allowing you to change your direction conveniently.
It allows you to plan a path and have it auto-move at a certain speed. With such a strong capability, you may simply play location-based AR games like Pokemon Go at home.
The best part about TailorGO Pokemon Go spoofer is that you don't have to jailbreak your device or reset any of your data. You simply need to install the app and use it. TailorGO will give you a free trial first to familiarize you with this software before purchasing it.
1

Download, install and launch TailorGo on your computer. Then connect your device to the computer.

2

For iOS devices, directly select one mode from the interface: Teleport Mode, Two-Spot Mode or Multi-Spot Mode. For Android users, enter the Gaming or Soical Mode first. Then select a destination or plan a route.

3

Get your location changed or finish simulating GPS movement.
Conclusion
So we have covered everything about Pokemon GO Go-tcha devices and their risks. You can check out the TailorGO Pokemon GO spoofer to get a much better and safer experience. Don't forget to read all the details about Pokemon GO spoofer and give it a shot yourself.