The top elf voice changer software to create unique elf and orc voice effects
The Rings of Power is a TV series streaming on Amazon Prime Video based on The Lord of The Rings by J.R.R Tolkien. In the series, you can find orcs (goblin-like creatures) and elves.
In this article, we share information about the ultimate elf voice changer software you need to try to mimic the effect of a true orc or elf. Including pros and cons as well as general tips on what to look for in an orc voice effect app.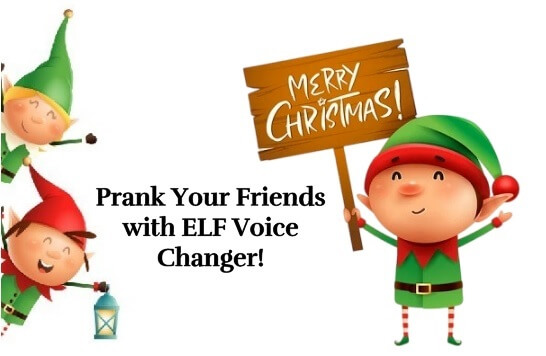 Best Elf/Orc Voice Changer for PC
Due to its excellent voice-changing capabilities, this free elf voice changer for PC is one of the most popular ones. It allows you to upload and modify your own audio and features more than 120 voice filters.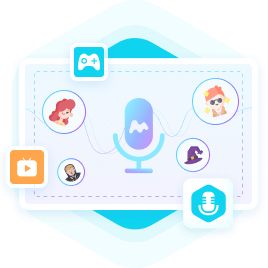 A Real-Time Voice Changer
A huge variety of filters ranging from scary Orcs to Elves
Realistic filters with background sound
Enables a high level of customization to create your style
For a more realistic effect, voice filters come with background voices
Numerous platforms, including Skype, GTA, Zoom, and others, are compatible with it. Additionally, this elf voice recorder includes background noises, which enhances the clarity of the echo effect.
A few features include the ability to change your voice from male to female and vice versa, as well as to make it sound anime-inspired or spooky. Additionally, it is constantly updated, so regardless of how recent a film or television production is—such as The Rings of Power or Stranger Things—you may locate the voice of your favorite character here
Another point worth noticing is its tremendous degree of customization. With MagicVox, you may modify the timbre and pitch of any orc voice effects to match your voice.
This voice modifier is excellent for creating a realistic elf and orc voice effect in simple steps and with outstanding results. Using this software will surely elevate your gaming and transport you to the incredible world of The Rings Of Power.
How to Get a Elves/Orcs Voice Changer
Step 1: Download and install the voice changer.
Step 2: Configure input and output device. From the setting, assign a microphone as input and headphones as an output.

Step 3: Go to the platform (Take Discord for example) and go to the Audio Setting, set Voice Changer Virtual Audio Device (WDM) as default input device.

Step 4: Select the Elves/Orcs' voice effect you want to use. Or you can use the voice maker to custom a voice to fit your voice better.

Step 5: Record your audio or import the audio file to apply the voice effects and filters.
To take a person's involvement to the next level, platforms like Zoom and Discord use Voicemod, an AI voice alteration. Gamers and content producers are two groups who frequently use this elf voice changer.
To help you see the broad picture and determine if this elf voice recorder is a good fit for you, let's discuss some of its advantages and disadvantages.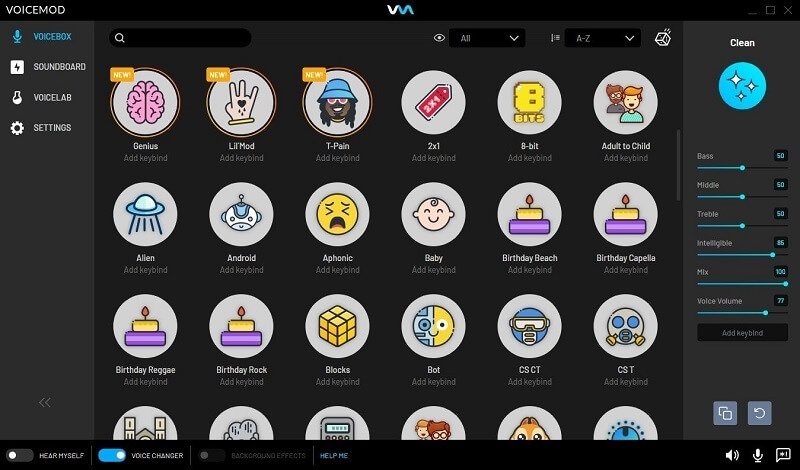 Pros
The orc voice effect software works well in several apps, including Hangouts, Jitsi, Paltalk, and others.
You can either pay for the pro edition of Voicemod or download the restricted elf voice changer in the free version.
You can start using it within seconds without many issues.
Cons
Voicemod is only compatible with Windows; as a result, if you use Mac OS or Linux (or any other operating system other than Windows).
Some users assert that this elf voice changer is a virus because their firewalls and antivirus programs forbid its installation, but this depends on a number of variables.
There are not many options for making an orc voice effect.
MorphVOX is a unique elf voice changer since it was designed by gamers with their needs in mind. This allowed them to focus on what people like them were looking for in an elf voice changer. Have a look at the pros and cons of this orc voice effect software.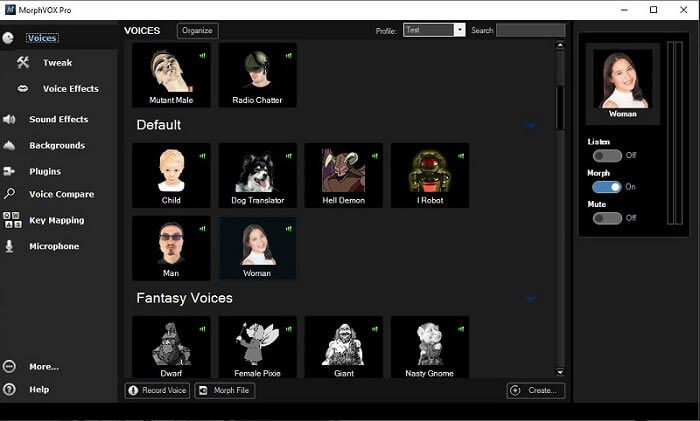 Pros
It clears all background noises, making your voice effects much more credible.
Their free options are great for beginners and intermediate users.
It has regular updates to include new effects and correct errors.
Cons
Is not very easy to use due to its complex interface.
Some users claim that it causes issues with Windows and its usability in general.
It does not load properly after the second time you open the program, according to several user reviews.
In perspective, it is a good elf voice changer if you're not looking for the absolute best software. You can get away with its free features but might have some issues running the program on computers that don't have a lot of space available.
This last elf voice changer option is available online and you don't need to directly install it on your computer. It does not count with thousands of different orc voice effects but it still does a pretty good job. Let's take a look at some pros and cons of this online elf voice changer.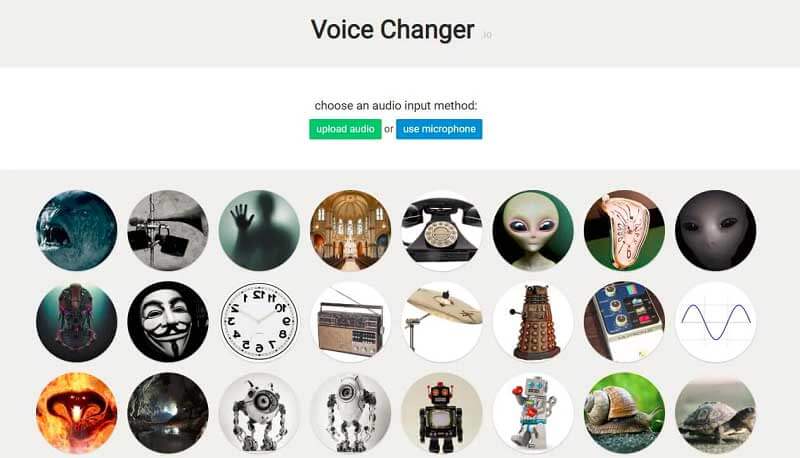 Pros
You don't need to install anything and you can start using it as soon as you enter the website.
The site has been around for many years, earning the trust of website authenticators.
Cons
It does not permit voice changes while streaming or playing, you cannot do so. However, without needing to provide credit to the page, you can quickly adjust audio and export it for commercial or private use.
Most users consider this site spam and fraud.
This elf voice changer is wonderful if you want to play around changing your voice without any noticeable effects, but it might not be the greatest choice if you want to use it while playing video games.
Overall, if you're just getting started with voice changers and don't want to pay or commit to downloading anything to your PC, this is a fine option.
Conclusion
If you're a streamer or gamer trying to create the ideal elf and orc voice effects, this guide will introduce you to the greatest elf voice changer apps.
Ideally, you should look for an elf voice changer that has a wide set of tools that allow you to easily edit and modify your audio or live recording.
UnicTool MagicVox is the finest option overall because of its many advantages. With a wide range of voice effects and editing tools, the free software can really elevate your audio and real-time speech.
Use MagicVox if you're looking for a fantastic elf voice changer for nonstop pleasure and enjoyment.