People use voice changers sometimes for fun and have a few good laughs, while other times to troll online and even mask their voice. Whatever the reason may be, while some practice their throat to croak Kermit's legendary voice, other people use Kermit voice changer to make their job easy. These Kermit voice changer tools and apps either do the voice changing in real-time or can take an audio file and change the voice, which you can download.
Today in this article, we will discuss a few of the best Kermit voice generator online and some apps for the ultimate fun.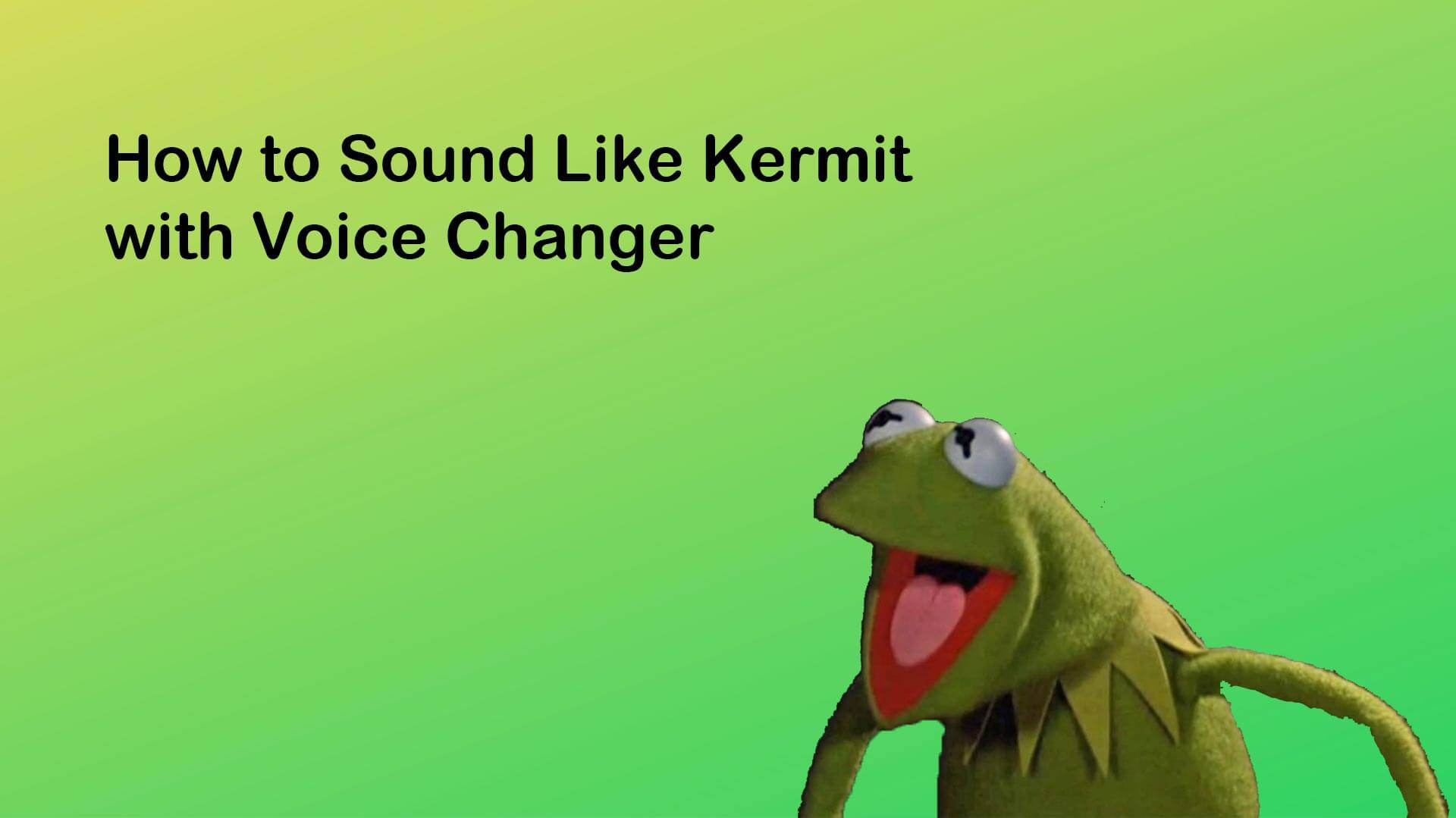 Part 1.

Best Kermit Voice Changer for PC You Must Try

Following are a few of the best Kermit voice changer tools and apps that you can use. While they may not have a particular filter, they are so intuitive that they can help you quickly recreate the voice.

MagicVox is a Kermit voice changer PC software that can change your voice in real-time with over 200+ sound effects. With its easy installation and selection, you can use this Kermit voice changer app to change your voice for any game, comm app, or during VR chat.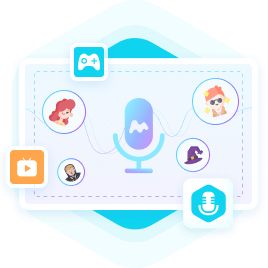 A Real-Time Voice Changer
Numerous filters to change voice in real-time
More than 200 sound effects
You can use it directly in apps and games
Pros
Over 200 voices and filters
Easy selection and real-time changing of filters
Girls and Anime Voice Effects
Cons
The free version has limited filters and functions
You need to buy a quarterly or yearly subscription for all features and filters
User Experience:
You can download a great Kermit voice changer app and explore all the possibilities.
How to Get a Kermit voice changer on VRChat
Step 1: Download and install the voice changer application.
Step 2: Choose input/output device

Step 3: Choose any voice filter
Step 4: Launch VRChat, and set Voice Changer Virtual Device (WDM) as your default input device.

Step 5: On MagicVox, select the voice filters you like or navigate to VoiceStudio, adjust the frequency of Pitch, Reverb, etc., to get the custom voice.
Clownfish is an excellent Kermit voice generator that you can use to change your voice in real time, which you can use in many apps. This tool comes with an in-built music player that you can use while playing your favorite games. You can use it in most chatting apps such as Steam, ooVoo, discord, etc., and all games that use a mic to communicate with other players.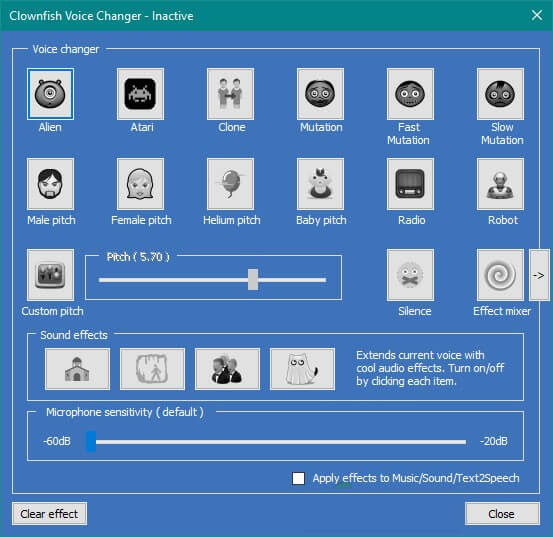 Pros
Boasts many sounds effects
Music and sound player inbuilt
Intuitive and friendly design
Compatible with any app that uses a microphone
Best for apps that use chatting like Viber, hangouts, and many games
Supports Virtual Studio Technology through a plugin
Free to use, so make it the best choice for people who are changing voices just for fun
Cons
Simple UI, which is not that eye-catching
Clownfish don't have as many features compared to its competitors
Experience:
A simple un intrusive app that can align with most games you play and have fun with your friends.
Voicemod is a Kermit voice changer software that you can use on Windows to modulate your voice on various games like PUBG, Fortnite, etc. This high-quality tool has a plethora of options for the best online experience.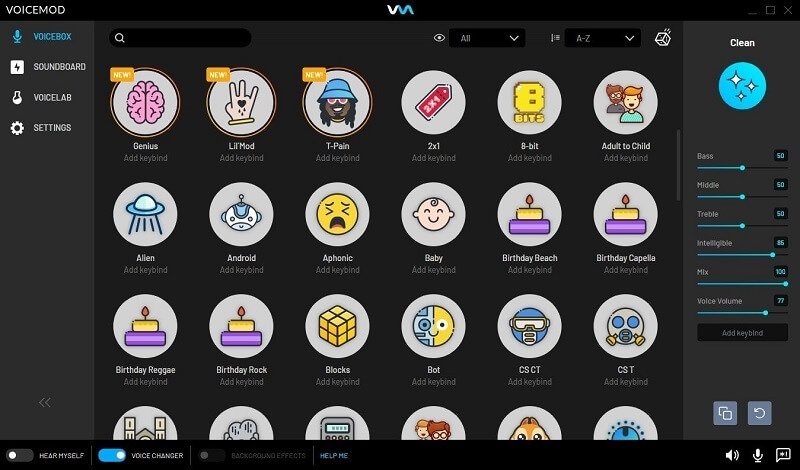 Pros
The free voice changer works in real-time
Custom effects for each game you play
Easily setup within a few minutes
Allows creation of voice skins and avatars for your profiles
The beta program offers a chance to try amazing new voices
The ability to change voices in real-time can make extraordinary experiences
Easy compatibility with most games and apps
Great quality UI and amazingly eye-catching
New themes each month with promotions from gaming celebrities
Cons
Not yet available for Mac
Only windows version
Not suitable for newbies as for maximum features, you need a pro license
Experience:
A competitive voice changer on the market, and the price is acceptable.
Part 2.

Best Kermit Voice Changer App
1. Celebrity Voice Changer
Touted as the first-ever celebrity voice changer, including voices from major celebrities like Donald Trump, President Obama, Peter Griffin, Dart Vader, and so many more. You will surely fall in love with this Kermit voice changer app, available both on Android and iOS.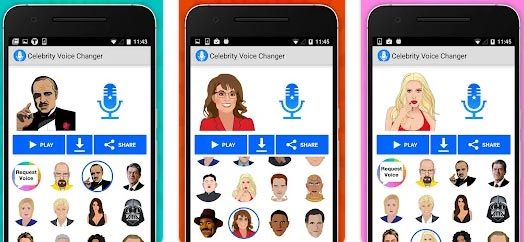 Pros
Easy installation and UI
It supports all major platforms
You can request new voices, and the developers will make them for you
Uses Deep Learning Technology to learn new ways to imitate celebrities
Cons
Paid app
The only available language is English
Need to spend money for additional voices
There are many unfavorable reviews on app stores
The app is still evolving, and customers and users experience many bugs.
Experience:
A great way to change voices on the fly and have fun with friends; with the mobile version available also for free, you can have fun until you decide to buy the app.
Voice changer is a diary app that works as a voice editor, which you can use as a Kermit voice changer for fun. You can also use this app to change your voice on videos, not just audio files.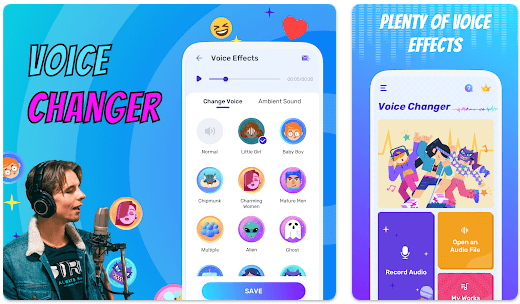 Pros
Many different filters and voices are available.
You can record voices which the app changes to whatever filter you have chosen.
You can also customize different effects and filter
You can use it in chats or when talking with others
Cons
Saved clips are of low quality
The Pro version is still not that good and has many bugs.
Experience:
A great way to change voices on the fly and have fun with friends; with the mobile version available also for free, you can have fun until you decide to buy the app.
Conclusion
Now you can enhance your gaming experience with many different voice-overs and your viewers' experience if you are a streamer. Changing the voice is quite fun and sometimes can bring in more viewers, especially if the changed voices are as fun as Kermit's. If you want to change your voice while playing an online game, then it's best to use the most professional Kermit voice changer, which is MagicVox. We recommend MagicVox because it has so many great features that are awesome for aspiring streamers and players.