Hey there, Markiplier fans! Get ready to take your gaming experience to a whole new level with the Markiplier AI Voice.
From hilarious one-liners to epic battle cries, you can now mimic Markiplier's iconic voice with incredible precision. In this article, we'll dive into the exciting world of the Markiplier Voice Changer and Markiplier voice text to speech generator, exploring its features, how to uses, and the sheer fun it brings to gamers and content creators alike. Let's get started, shall we?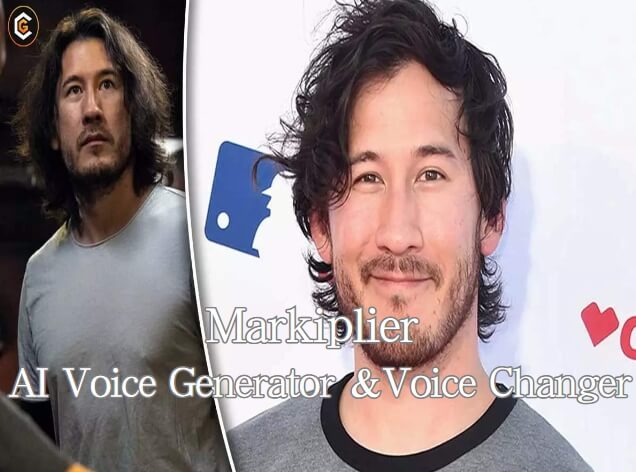 Part 1: Who is Markiplier?
Markiplier, whose real name is Mark Edward Fischbach, is a popular YouTuber and internet personality known for his comedic Let's Play videos and gaming content. He gained widespread recognition for his energetic and humorous commentary while playing video games, as well as his animated and engaging personality.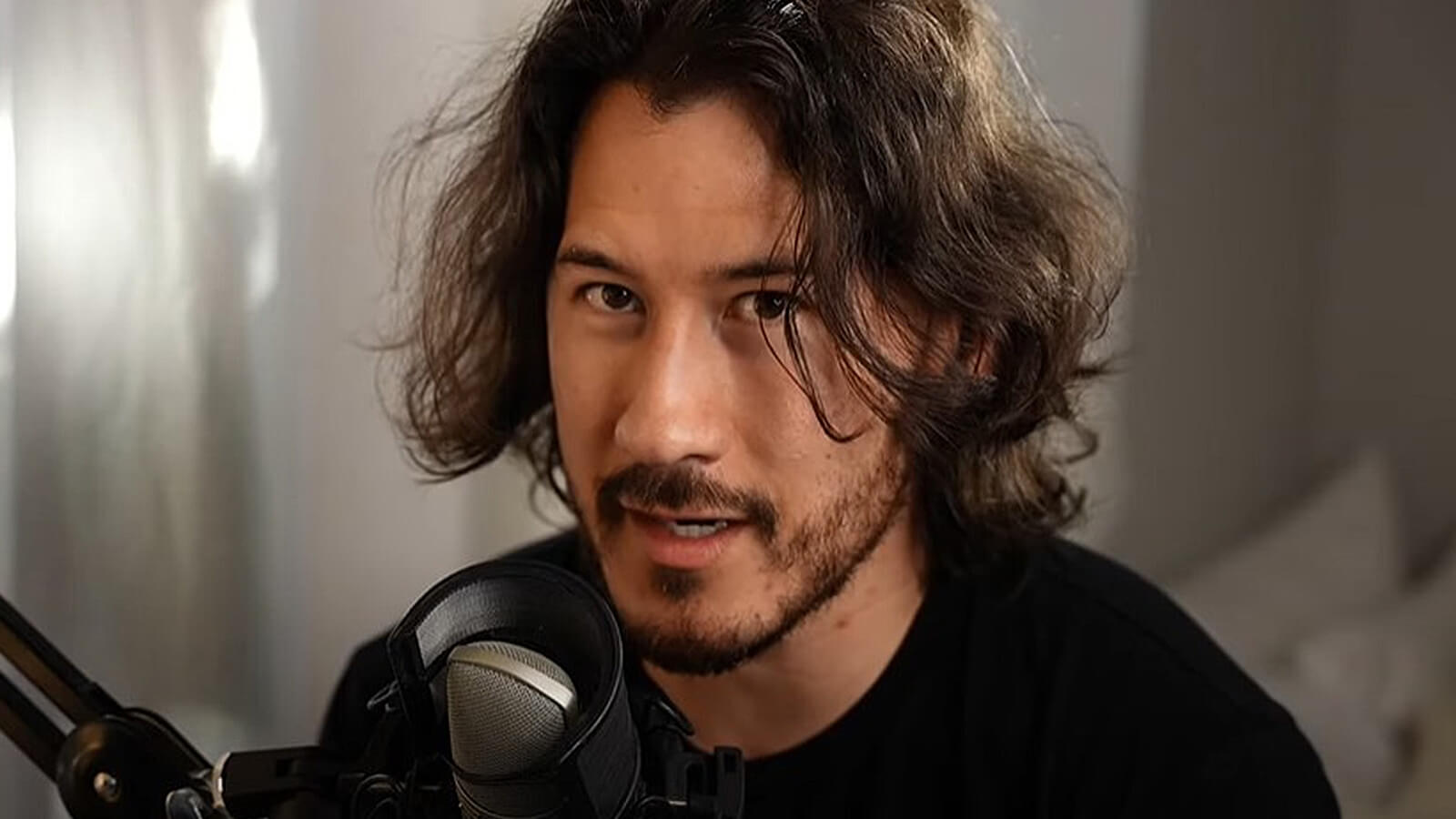 Markiplier's YouTube channel, "Markiplier," has amassed millions of subscribers and billions of views since its creation in 2012. He initially gained popularity through his horror game Let's Plays, where he would react and provide entertaining commentary while playing scary or suspenseful video games. Over time, he expanded his content to include a wide variety of games, challenges, collaborations, and vlogs.
Aside from gaming, Markiplier is also involved in charity work. He has organized various fundraising campaigns and charity livestreams, using his platform to raise awareness and support for important causes.
Markiplier's engaging personality, humor, and dedication to his community have made him one of the most recognizable and influential figures in the YouTube gaming sphere.
Part 2: How to Use Markiplier Voice Changer
Get ready to unleash your inner Markiplier and bring his iconic voice to your own videos. With state-of-the-art technology, this voice changer lets you transform your voice into Markiplier's signature tone and style. Whether you're a fan or a content creator, get ready to add a touch of Markiplier magic to your voiceovers and gaming content. Let the fun begin!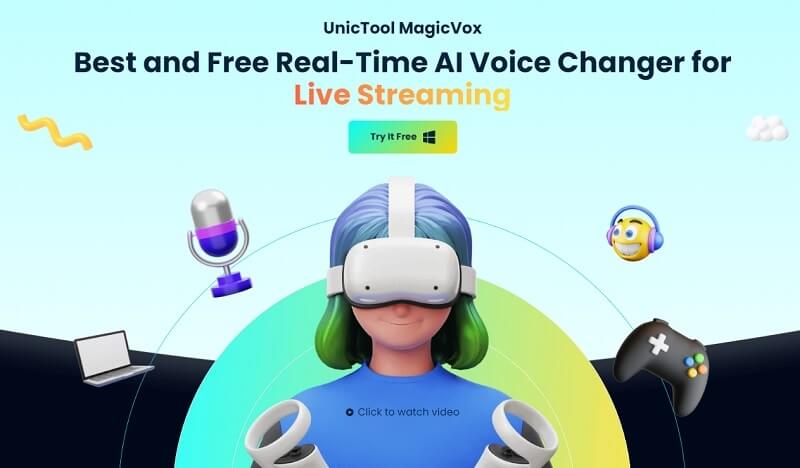 Key features:

Real-time Voice Modification: Instantly change your voice while speaking, allowing for seamless and dynamic recording sessions.

Wide range of voice effects: MagicVox voice changer offers 400+ voice effects to choose from. You can get authentic Markiplier voice.

Customizable settings: Fine-tune your Markiplier voice with various options such as pitch, tone, and modulation controls to create a unique blend that suits your content and personality.

Supports real-time voice recording and file voice change and can be exported

Compatibility with communication apps: It work with popular communication platforms like Discord, Skype, or streaming software, allowing you to use your modified voice during voice chats or live streams.

Easy-to-Use Interface: The user-friendly interface ensures a smooth and intuitive experience, even for beginners.
MagicVox AI Voice Changer steps
Step 1: Download MagicVox: Click the button below to quickly download MagicVox.
Step 2: Choose device: configure your microphone and headphone as the default input and output device.

Step 3: Change voice: click Audio settings and select "Voice Changer Virtual Audio Device" as your default input device.

Step 4: Platforms setting: Now the MagicVox app on your PC separately and you can select any voice effect to change your voice while gaming.
Unitool MagicVox
Transform Your Voice with 400+ Voice Effects
Change Your Voice in Real Time.
Learn More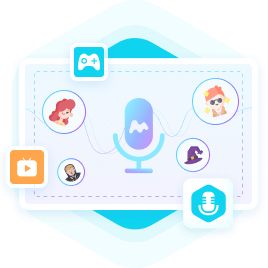 Bonus Tip: How to Get Markiplier AI Voice Text to Speech Generator?
With Unitool VoxMaker, you can bring that iconic Markiplier energy to your scripts and texts. Just type in your words, choose the Markiplier voice option, and watch as your text comes alive with his charismatic and humorous delivery.
It's like having Markiplier himself narrate your content! Get ready to take your creations to the next level with VoxMaker's Markiplier Voice Text-to-Speech Generator!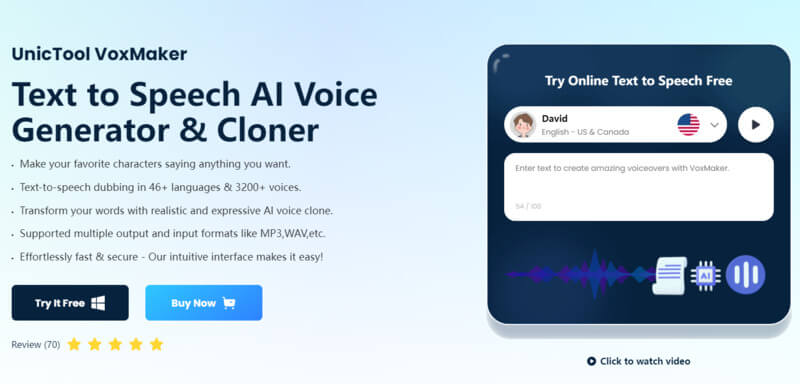 Key features:

Extensive Voice Library: With a collection of over 3,200 voices, including singers, celebrities, and cartoon characters,

Multilingual and Accent Support: The platform supports 46+ languages and 100+ accents, encompassing variations like British English and Hindi.

Customizable Settings: Tailor the voice output to your preferences by adjusting parameters such as pitch, tone, speed, and emphasis,

Flexible Input and Output Formats: The platform supports various input and output formats, including MP3 and WAV.

High-Quality Audio Output: VoxMaker ensures high-quality audio output, delivering clear and crisp Markiplier-like speech for your projects.

Versatile Applications: Use the generated Markiplier voice for a range of applications, including videos, animations, podcasts, voiceovers, and more, adding that extra spark of personality.

Save and Export: Easily save or export the generated voice files for convenient use across multiple platforms or editing software.
Simple Steps to Generate Markiplier AI Voice
Step 1: Download and install VoxMaker
Step 2: Click the right button "Change Voice"

Step 3: Search for the voice type you want in the search box above and choose Markiplier
Step 4: Type in or paste the text you want to generate in the provided text box and click on the "Convert" button to create the audio file.

Step 5: Download the file in your preferred format and use it as required.

Part 4: FAQs about Markiplier AI Voice What voice type is Markiplier?

Markiplier, with his deep voice, energetic reactions, and comedic skills, has become a renowned figure in YouTube's gaming community, captivating a large and devoted audience. His charismatic presence and entertaining content have solidified his position as a prominent and influential personality in the world of gaming YouTubers.

Did Markiplier's voice get deeper?

Markiplier, known for his comedic game walkthrough videos, has undergone a noticeable deepening of his voice in the past few years. While I don't have access to specific videos to compare, fans have observed a significant change in his vocal tone over time. His voice transformation has been a topic of interest among his followers, highlighting the evolution of his signature voice from earlier videos to more recent ones.

Conclusion

n conclusion, the Markiplier AI Voice Changer and Voice generator offer a thrilling opportunity to infuse your projects with the unmistakable essence of Markiplier's charismatic and comedic voice.

With this powerful tool, you can transform ordinary text into spoken words that capture the spirit of Markiplier's renowned style and delivery. Whether you're creating videos, animations, podcasts, or any other content, these tools allows you to tap into Markiplier's energetic presence and bring an extra level of engagement to your audience.