Video games have suffered a lot in the past. They were considered detrimental to the emotional health of youngsters. But after the pandemic outbreak, online games have been seen as the highest-paid profession. Besides being a good career option, virtual games are gateways connecting people globally. Once the mission or level on PUBG or Fortnite is ended, people can join on discord, zoom, and teams for another round.
Casual chatting in Rust, PUBG and other video games is quite dull. Turn your audio into the funny or horrific one by utilizing renowned voice changers. They are embedded with amusing sound effects, which can be applied on pre-recorded audios or in real-time voice.
Rust soundboard is one of these famous voice filters with 34 sound clips, like headshot and c4. This soundboard has multiple sound effects, small clips, and voices to play. Here we enlisted the Best Rust Soundboards that can be used with discord, teams, and various communication apps. Let's begin with the quest what is a rust soundboard, and how does it work?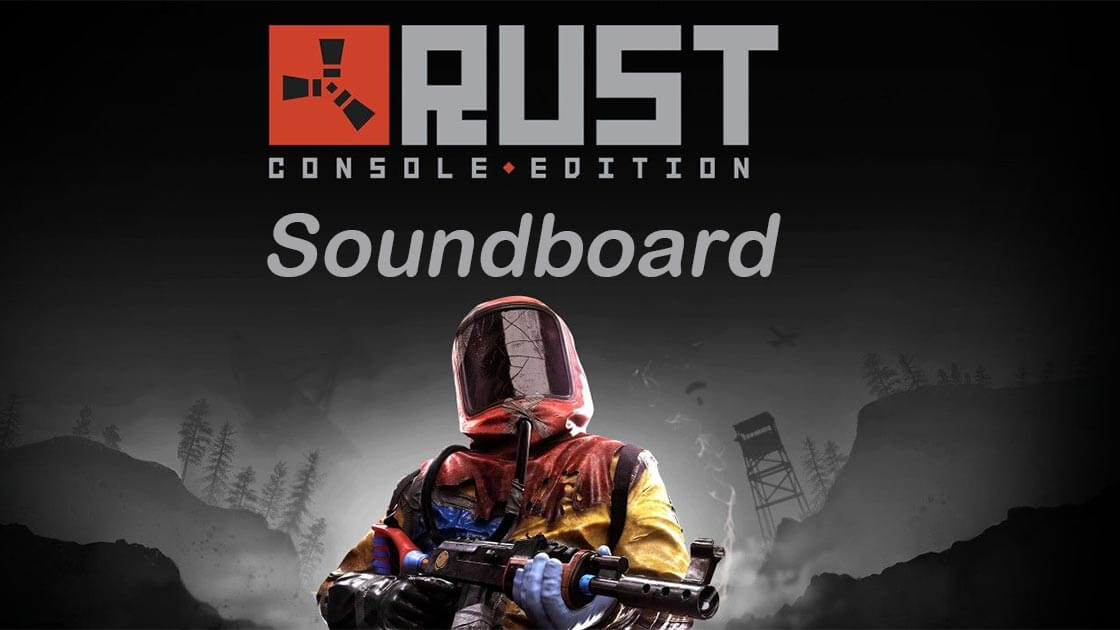 Part 1.

What is Rust Soundboard?

Rust is multiplayer-only survival most played video game on the internet. It has a facility of live voice chat with the other players. You are stranded on the silliest island with no clothes on. A great game is highly appreciated when combined with a well-functioned soundboard.

Choosing the best application might be challenging. For a hassle-free search, we have stocked the best soundboards for Rust. Jump to the next section if you are familiar with the answer to the quest.

In case you are not aware of the soundboard, don't worry. They are not some complex tech giants. Assume a board with multiple buttons on it. Each button produces a powerful sound when pressed.

Of course, it's not necessary, but it will take your gaming experience to the next level. Unfortunately, there is no plug-and-play soundboard for Rust. It requires third-party intervention. For example, you can use a MagicVox combined with the Rust soundboard to add the charismatic expressions of the voice meme in your conversations. C4 Thrown is one of the hottest soundboards in Rust.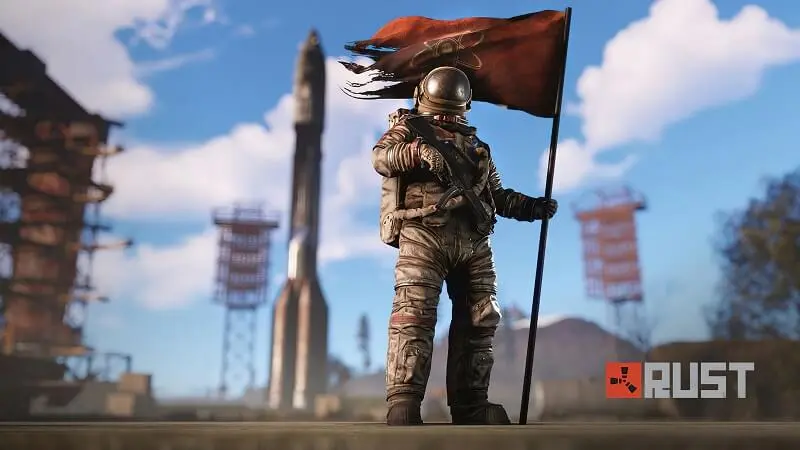 Part 2.

Best Rust Soundboard for PC

Check the best voice changers below to simplify your gaming experience.

Rust is no doubt itself an exciting game to keep you occupied. The availability of live voice chat makes it more interesting. UnicTool MagicVox is a significant voice changer used with Rust during the conversation. It comes with the 200+ voice effects and Voice Emulator to directly use in live streaming for voice transformation.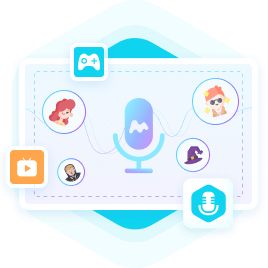 A Real-Time Voice Changer
Instant: The application comes with a user-friendly setup. Whether you use it in live gaming or pre-recorded audio, it will be converted into the voice you want with a single click.
Soundboard with Bunch of Sound Effects: It has 100 plus voice filters and more than 300 voice effects. Hotkeys let you control the effects while gaming without any interruption.
Voice Studio: You can customize a dream voice with Voice Studio. Which later can be utilized as a voice filter on audios.
Voicemod is another renowned application used with communication apps and video games. One of the best aspects of this application is it can change your voice and allows you to add custom voice effects to it. Further, it lets you to share your customized soundboards through discord and social media platforms.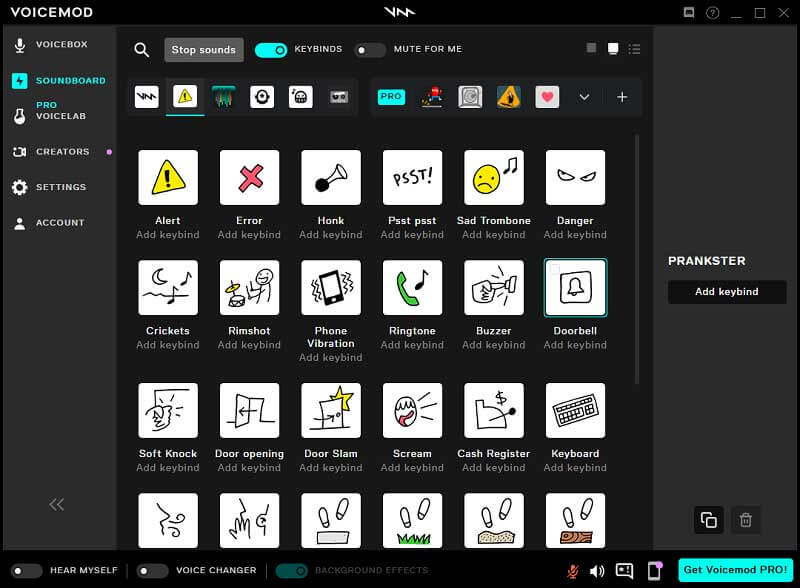 What Voicemod can offer? Have a look at its great features below:
Key Features
Meme Sound Machine: Nothing seems more popular than memes these days. VoiceMod has a feature that can extract meme sound and convert it into a voice clip to use as an audio effect.
Compatibility: It's compatible with a wide range of applications, including Discord, ZOOM, Google Meet, Minecraft, World of Warcraft, Rust, Fortnite, Valorant, League of Legends, and many more.
Expand Your Soundboard: You can create your voice and add it to the soundboard. With the various voice editing tools, it beatifies your audios too.
The Peal soundboard is perfect for you if you are looking for a voice changer with a vast list of voice effects and voices available for free. All you have to do is to browse a website and sign up with an email address or Facebook. You are all set to use this application from scratch.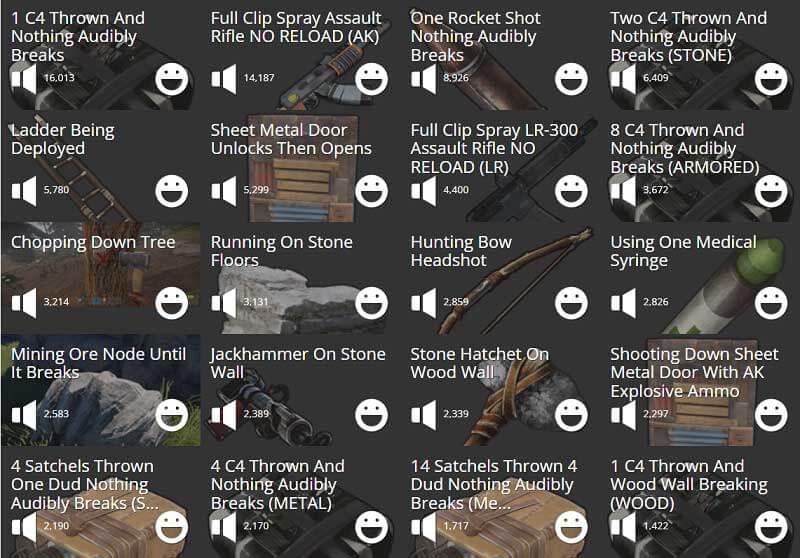 Looking for online voice changers or soundboards? Put your hands down on Peal. It has a comprehensive collection of cool sound clips and effects to use in conversations.
Key Features
Stats: The website has the unique feature of displaying stats on the top. Which depicts how many voice effects you created or uploaded to the community soundboard.
User-Friendly: It has a graphical user interface. You just need to sign up, which will lead you to the page containing a considerable collection of voice clips to be utilized readily.
Free of Cost: The most captivating aspect of this soundboard is its features, and audios are available free of cost.
SoundBoardGuy is another online platform containing a list of memes, sound effects, and other voices. It was established with the vision of combining popular memes with the craziest funny sound effect for better visualization. With SoundBoardGuy, it's pretty easy to search for trendy sound effects within a minute.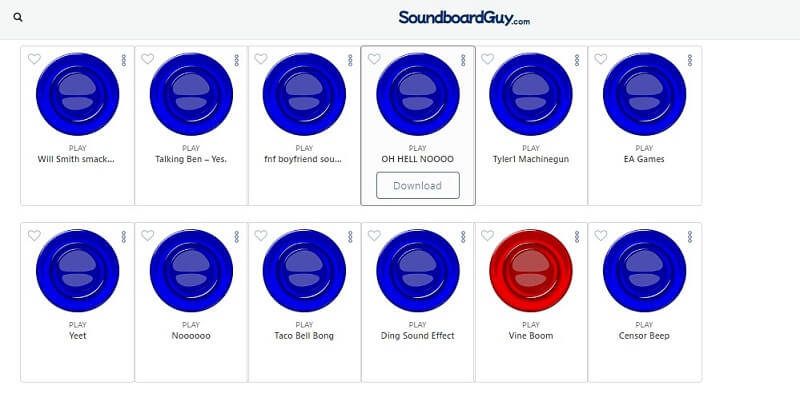 Here is a list of a few fascinating features of SoundBoardGuy to look at:
Key Features
Easy to Use: It's pretty simple, browse it in the explorer and sign up with the email and username. You will receive a verification email. Once your account is verified, you are set to go with.
Create Your Own Sound Button: This option is on the top, surrounded by the black box. Customize your sound button and save it within the website.
Categorization: The interface is quite user-friendly, as you will notice soundboards listed in categories. Each category contains funny clips and audio for voice chats and conversations.
5. 101soundboard
How can we forget to mention a fantastic soundboard including thousands of voice clips and audios for discord, zoom, teams, Rust, and other social platforms? From Talking Ben to famous meme soundboards and TikTok sounds, it contains everything regarding the sound library. Apart from it, each soundboard is featured with a related picture, enhancing the platform's overall visuals.
Some of the critical features of this website are listed below:
Key Features
Simple to Use: This website doesn't let you cater with installation or downloading hassles. All you have to do is visit the website, browse through the soundboard, and instantly get the respective voice effect.
Categorization: Each soundboard is categorized with the related name and picture. Furthermore, you can change the categorization from latest soundboards to older ones or most popular to least viewed.
No Additional Charges: It doesn't restrict the user access to a few features. You can utilize any soundboard anytime by clicking on it.
Part 3.

How to Use a Soundboard on Rust?

The ultimate goal in Rust gaming is to survive at any cost. You must tackle every situation very keenly to win or be alive. How amusing can it be if you use voice changers during the live chat in Rust to have fun with other members? UnicTool MagicVox allows easy integration with other platforms. The software is embedded with several outstanding features that you can't resist.

Follow this step-by-step Rust soundboard tutorial.
Step By Step Tutorial
Step 1: Downloading and Installation Process

Browse through the official website UnicTool MagicVox, and click on the downloading button. Launch the software on your device, if you are not familiar with it before, read the instructions in the user manual before proceeding further.

Step 2: Configure Mic and Headphone

Once the installation process is completed, navigate through the setting. Here select mic as input and headphone as an output device. You can do it through windows audio configuration by visiting to control panel.

Step 3: Create and Customize Your Soundboards

Navigate through the list of soundboards. Choose the soundboard whose effects you want to apply on pre-recorded audios. You will find a substantial preset voice library. Furthermore, you can set keybing or keybinding for each voice effect to make your gaming or live streaming smooth.

Step 4: Expand Your Soundboard

With the help of Voice Studio, expand your voice library by uploading the files in .WAV or .MP3 format or you can customize your soundboard filled with your favorite sounds, songs, and effects. You can also import the Rust Voice Meme by uploading MP3 OR Wav files to MagicVox, for example, download a "C4 Thrown" soundboard from Google and then use it on game.

Step 5: Integrate Rust with it

Launch Steam, and open the Friends & Chat page. Select the Settings button (top right). In the Voice tab, look for Voice Input Device and change it to 'Microphone (Voice Changer Virtual Audio Device (WDM)) .'Now launch Rust and enjoy funny voice filters and soundboard on the game.
Conclusion
Voice changers are getting eminent. The reason for this insane popularity is you can sound crazy while masking behind a computerized fake identity. It's fun to prank everybody during calls or video games while staying anonymous.
Your search for the best Rust soundboard is over now. UnicTool MagicVox is one of the best Rust soundboards to download. This voice changer is compatible with various online communication platforms delivering exceptional functionality containing cool voicing effects too. To have real-time fun with game members, download UnicTool MagicVox today!