There's nothing quite like voice chat in online lobbies. Whether it's for competitive ranks in popular games like Valorant or Apex Legends, or just joking around with friends. Most online games and lobbies today incorporate their own voice chat which picks up the input from your local device, a microphone or headset. A way to add even more fun to a voice chat is with a voice changer which can alter how you sound in real time, word for word. So you can bring some intergalactic terror to the comms by shouting EXTERMINATE in your best Dalek voice!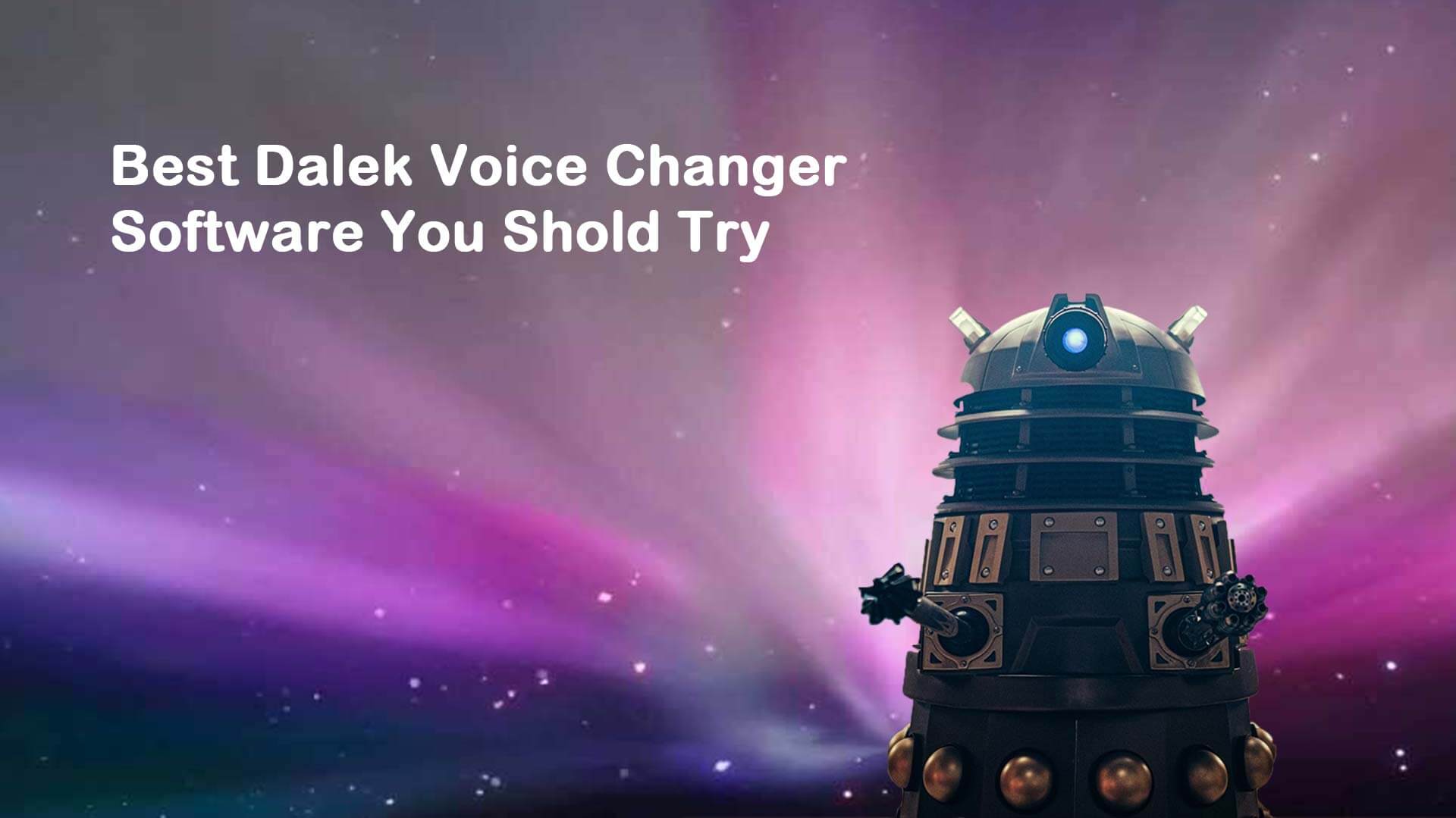 Part 1.

Top 5 Best Dalek Voice Changers

MagicVox is one of the newest stand alone programs for voice modulation on the internet. It is available in a free and pro version and works with any program that uses the microphone input of your computer. You can log into Apex, Fortnite, CounterStrike or use it through OBS, Teamspeak, Zoom and even Discord. It's an all in one tool for anyone on the internet who wants to try out a new voice. Like a Dalek.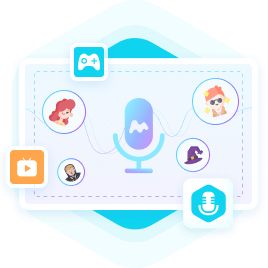 A Real-Time Voice Changer
You can find many amazing sound filters that can enhance your gaming experience.
Easily manage and control background music and noise on your stream
You can create your custom sound with MagicVox's high-quality options
You can also change the sound of pre-recorded voice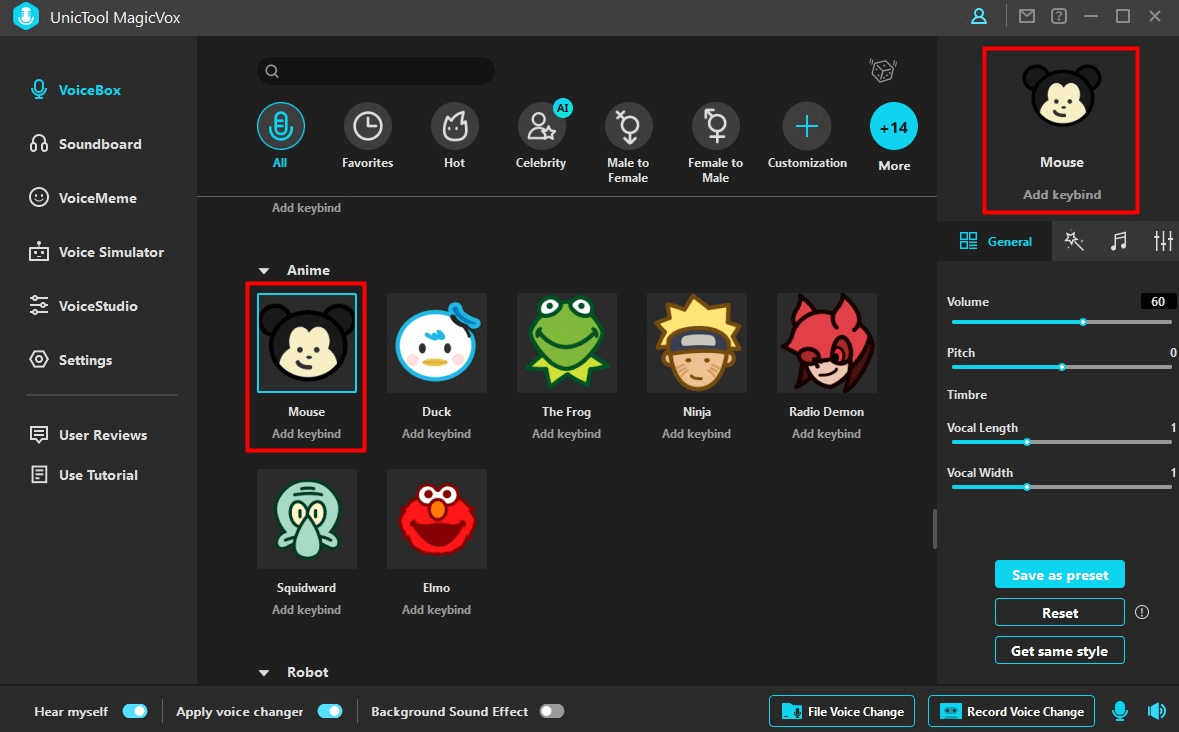 There are over 120 voice filters available as well as a high degree of customization built in-app so you can not only adjust but save your favorite voices. Make your voice sound exactly like they do in the show, even how they sound in different seasons. It also comes equipped with a soundboard full of unique and fun sounds you can fully control. It can be accessed via desktop and works with any installed working microphone.
While MagicVox is user friendly, it might not be the best for teaching brand new beginners. You'll need to know a good bit before you can get the most use out of it. The installation process is a little complicated, and the free version doesn't have the unlimited number of features as the paid version. Aside from that, it's a great way set up a Dalek voice for exterminating your foes in-game.
How to do a Dalek Voice
Step 1: Download the voice changer.
Step 2: Configure input and output device. From the setting, assign a microphone as input and headphones as an output.

Step 3: Select the platform and go to the Audio Setting, set Voice Changer Virtual Audio Device (WDM) as default input device.
Step 4: Select the Robot voice effect. Or you can use the voice maker to custom a voice to fit your voice better.

Step 5: Record your audio or import the audio file to apply the voice effects and filters.
Voxal voice changer is one of the most classic, old-school programs around. It's a free download that's been well established and trusted with PCs going back over ten years. It's practically a legacy program. This is more for everyday use, not just gaming or live streaming content. You can use the voice changer effects on already finished files to add post-production modulation. It has its own library of adjustable voices with effect customization. It's also very low impact, it won't increase CPU usage in the background, making it ideal for running high-demand programs like modern online games.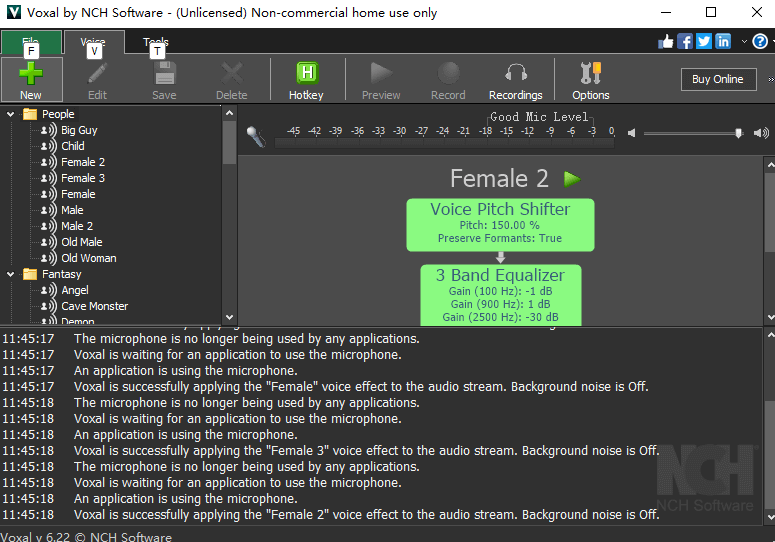 However, being such a well-aged program has some drawbacks. It relies on a lot more active knowledge about how voice controls work on a computer than MagicVox. If you don't know what all the terms are for pitch and hertz and separate volume controls, you'll have to learn as you go. It has a free and paid version, but the free version is more like a trial with very limited options, expecting you to want the paid version if you want the full Dalek voice modulator experience.
Also a classic, long-standing application. In terms of graphical design this is a nostalgia hit from the Windows XP era, and it can do everything just as well as it did back then. It includes other applications as well, such as Text to Speech and a music playlist for organizing mp3s to automatically play through the same output as your microphone so you can share your music with others. As well as a library of stock sounds so you can be your own laugh track.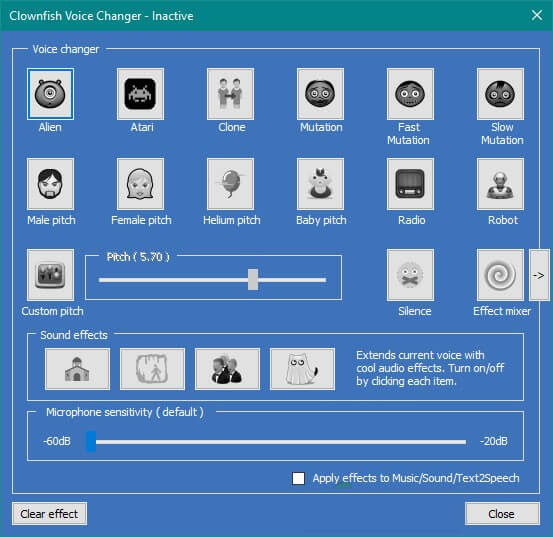 The software is highly customizable, which is good, because the selections it comes with are very limited. It's also notoriously difficult to work with and get the right version. There are plenty of errors expected with this. It's the most Dalek-like of the voice changers - brutal and unsympathetic, but efficient at what it does.
This is one of the options available and working through online browsers. You don't need to download or install any complicated applications, it all works online with all the settings programmed in for you. Because it's totally free and available online, it has a significant advantage over other voicechanger programs: no licensing! That means you can get a Dalek voice without needing to custom-make one or search for one another user made! Just find the character you like, press the button, and you can start voicing your own Dr. Who special!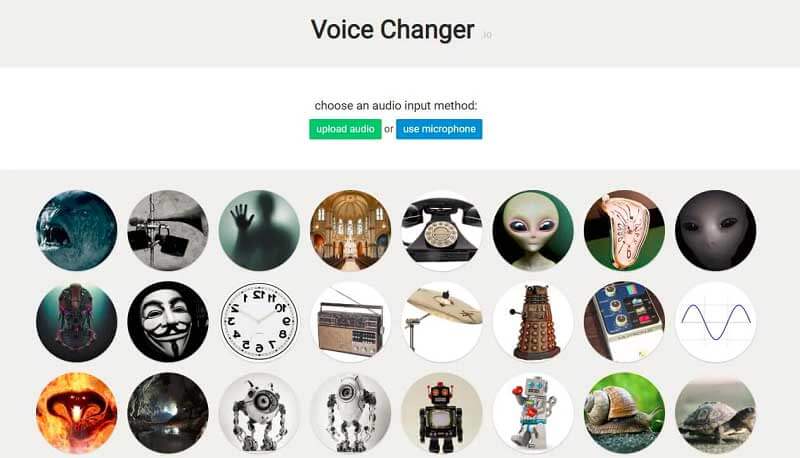 It is, however, limited in plenty of ways. It only runs online, so if you intend to make recordings while on the go, it's not going to work out. It allows for real-time voice modulation and text to speech, but taking it online into lobbies is a little more complicated. You need the web page open and need to access it whenever you want to use it, it's not exactly hands free.
Another online-only platform with a significant drawback of having no live-streaming capability. It can change existing audio or stream new audio from a recording, but it can't do live voice changing. It's best used as a companion to other programs which allow you to upload files where you can make your own Dalek conversation clips and bring them in one by one to fill out a full library of Time War related taunting and clapback.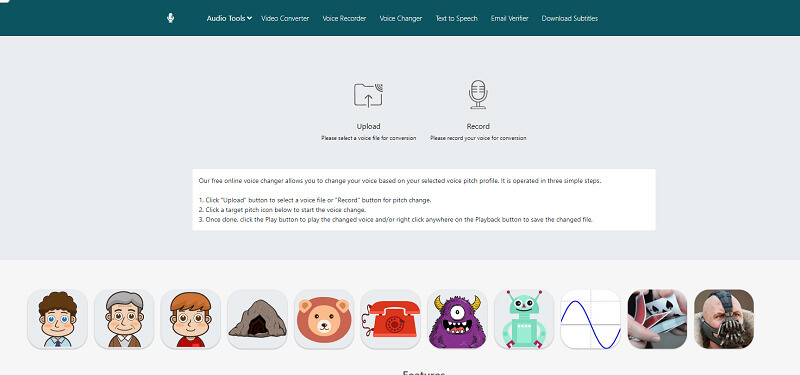 Conclusion
Voice changing is just one of the fun things you can do with friends, with randoms, in lobbies or on stream to make a stand-out, memorable experience online. Getting the settings just right can make you sound like the unstoppable force of futuristic time-hunting power straight out of Dr. Who with special Dalek settings.
UnicTool MagicVox can give you a Dalek voice generator the easiest and can help you come up with all sorts of characters and unique new sounds to practice with for whatever you want to do.