WhatsApp for Android lets you securely back up your conversation history, voice messages, pictures, and videos to Google Drive. After that, you can restore everything with a few clicks on a new device. WhatsApp also allows users to create a daily local backup, saved as an encrypted file in the Phone's local storage.
Transferring WhatsApp data to a new phone is made easier using Google Drive. Connect your Phone to Wi-Fi before backing up your chats to Google Drive, as backup files can be huge and consume mobile data, resulting in additional charges. To avoid losing data due to deletion, backup to Google Drive, microSD card, emails, or through a third-party software periodically. So, learn how to backup WhatsApp on Android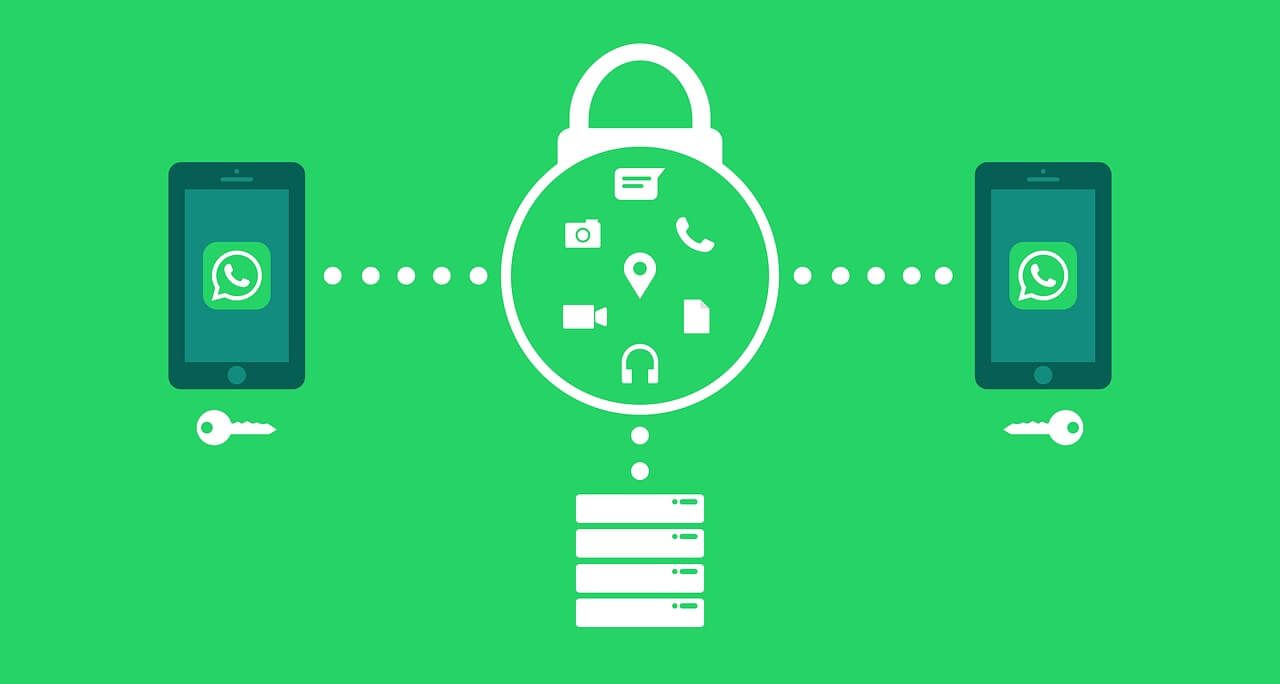 Why you can't backup WhatsApp on Android sometimes?
The probability of this happening is high because of various reasons like:
If you're not using the same Google account, you used for WhatsApp backup as before.
Plus, if you aren't utilizing the same phone number as when you created the backup.
Sometimes the data on your SD card or in your chat history may be corrupted, or there is no backup file on your Google Drive account or locally on your device.
Your network might be another reason. So, you can change your network and move to a stable Wi-Fi to back up your WhatsApp on Android.
Now, we shall learn how to backup WhatsApp on Android using different methods:
Part 1.

Via Google Drive

It's simple to set the Automated WhatsApp Backup to Google Drive on your Android phone and manually backup WhatsApp to Google Drive at any time.

However, Google Drive backups of WhatsApp are not secured, which could be one of the reasons why users are looking for a means to backup WhatsApp locally on their Android phone.

Another reason to create a WhatsApp backup is to move WhatsApp data to an iPhone or another Android device. Here are simple steps to backup WhatsApp on Google Drive
Step 1: Open WhatsApp and select Settings from the drop-down menu by tapping on the three-dot menu icon.

Step 2: Select Chat Backup: Go to Chats and then Chat backup from the Settings screen.

Step 3: Click on "BACK UP": Next, tap the Backup button to save a backup of your WhatsApp data to your Android phone's internal storage.
Part 2.

Via MicroSD Card

Local backups of WhatsApp will be under Device Storage > WhatsApp > Databases. WhatsApp Local Backup can be in SD Card > WhatsApp > Databases if you're using an SD Card. On your Android phone, use the My Files or File Manger apps to view WhatsApp Local Backups.
Step 1: Go to My Files App: On your Android phone, open the My Files app.

Step 2: Here, select Device Storage or SD Card on the next screen (if your Phone has an SD Card).

Step 3: Go to WhatsApp > Databases Folder after that.

Step 4: All the WhatsApp Backup Files, including the most recent WhatsApp Backup that you just created, can be found in the Databases Folder.
Part 3.

Via Email

You can also email your WhatsApp messages to your new phone. However, since each WhatsApp chat will get delivered individually via email, we suggest this method only if you want to backup a small number of WhatsApp messages.
Step 1: Launch WhatsApp: First, open WhatsApp on your smartphone.

Step 2: Select Settings and Select Chat Settings

Step 3: Select Chat History>Email Chat, Choose the WhatsApp message you want to transfer to your new phone from the drop-down menu. When prompted, select ''no media'' or ''additional media.''
Step 4: Finally, tap Send after entering your email address.
Part 4.

Via Third-Party Software- ChatMover

To backup your WhatsApp data on Android, you can use this incredible program - ChatMover.

ChatMover works with various forms of data. You can download video files, images, music, documents, texts, emoticons, etc. Regardless of the type of data stored in your account, ChatMover can copy all your WhatsApp data to PCs and laptops.
Backs up WhatsApp to PC without iCloud or Wi-Fi for free.
Allows you to restore the backup to a new device without OS restrictions.
Keeps various WhatsApp backup simultaneously, helps you to get rid of limited cloud storage.
Serves as a transfer tool to move WhatsApp chats to between Android and iPhone.

Here is how to backup WhatsApp on Android:
Step 1: Connect your Android to computer, open the screen and select "Trust this computer". Wait for your phone connect before selecting "Back Up." After that, you may choose to back up WhatsApp.

Step 2: Backup your Android WhatsApp Account. ChatMover will create a modified WhatsApp to access WhatsApp data. Thus, you will have to operate Android devices during the procedure manually by following the on-screen directions.
Part 5.

5.Via Samsung Account (For Samsung Users)

You can also backup WhatsApp communications from your Samsung account. Before starting the WhatsApp transfer, sign into your Samsung account. Here are the steps on how to backup WhatsApp on Android for Samsung users:
Step 1: Launch WhatsApp: Open the WhatsApp app and go to Settings
Step 2: Choose Accounts: Select 'Accounts and backup' from the drop-down menu.

Step 3: Select Backup: Select 'Backup and Restore' from the drop-down menu, then 'Backup data,' and sign into your Samsung account if requested. Lastly, tap 'Backup' after selecting WhatsApp to backup. When the backup is over, tap Done.
Note
Please note that the methods work on Android Pie and the above devices.
Conclusion
Hence, now you know five excellent ways to overcome the dilemma of how to backup WhatsApp on Android phones using Google Drive, Emails, and a microSD card. Besides, you can use a fantastic third-party software, ChatMover, to get this task done efficiently in no time. Also, Samsung users can follow the three-step guide mentioned in the article to backup WhatsApp using their Samsung account.