Technology advances at a breakneck pace, and the period between new models is shrinking. Smartphones are proof of this, with new models appearing every 6-12 months. People are upgrading their smartphones more frequently as a result of this. Smartphone users have expressed additional concerns as a result of these changes.
Most people find it hard to answer the question how to change phones without losing WhatsApp data Will I lose my WhatsApp conversations if I switch phones, for example?
Thus, this blog will focus on switching phones without losing any WhatsApp data via iCloud and Google Drive, and with the help of a unique new software known as ChatMover.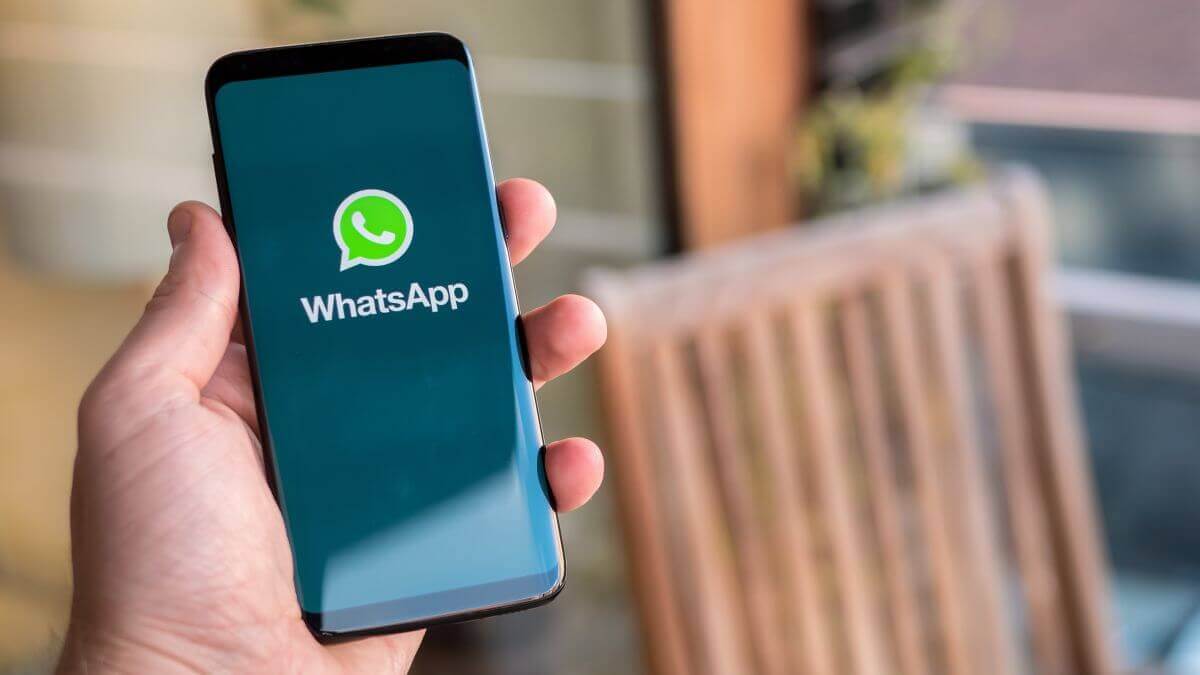 FAQs about Changing Phones
1. Will We Lose WhatsApp When Changing Phones?
It all depends on the method employed. Your old phone's WhatsApp conversations will still be there when you log back into the same WhatsApp account on the new device when you have the data backed up on Google Drive or iCloud for iPhones. However, will your WhatsApp conversations will transfer to your new phone number? Well, chats from the previous WhatsApp account will not immediately sync.
2. What We Can Do If We Want to Change Phones Without Losing WhatsApp Data?
Answering how to change phones without losing WhatsAppdata is possible by following different easy and practical ways.
1.

How to Change Phones without Losing WhatsApp Between Different Systems

ChatMover is a third-party program that enables the transfer of various media types, including conversations, photos, videos, and attachments, between multiple devices. WhatsApp Messenger may be transferred easily and quickly from iPhone to iPhone, iPhone to Android, Android to Android, and Android to Android. It enables you to share your original WhatsApp messages, media, and anything else from one device to another.

ChatMover is not a free application. It does, however, feature a trial version for consumers' convenience. You may access your WhatsApp backup for free in the trial version, including a free backup option. All functionality, including WhatsApp transfer, restore, backup, and export, are included in the complete edition.
Your WhatsApp data will not be stored or shared, and it will remain entirely private.
Text messages, photographs, videos, attachments, and other WhatsApp content can all move.
Once you install the software, you can export one at a time, or all together WhatsApp chats to your PC in HTML, CSV, XLS, or PDF formats.
It's easy to use, requiring only three clicks to complete the transaction.

You can quickly convert WhatsApp from Android to iOS with this fantastic software.To accomplish this, follow these simple instructions.
1. Connect the PC to your iPhone. Select the "Transfer WhatsApp Between Devices" option after opening the ChatMover app.

2. Using original USB cords, connect your gadgets to the PC. Click the Transfer option once both devices have been paired.

3. Select a WhatsApp. You'll see a prompt to select an either business or regular WhatsApp option (see image below).

4. Transfer WhatsApp Messages. You must disable the Find My iPhone app on the target device and install WhatsApp.ChatMover will now move your WhatsApp to the destination device automatically.

Note

The original WhatsApp contents on the target iPhone would get replaced after the transfer. Thus, start backing up WhatsApp.

5. Complete your WhatsApp Transfer. Like other apps, the transfer time is directly proportional to the amount of data in your WhatsApp. Although it mostly takes around 30 minutes or so.
Finally, after the data movement is over, you'll have access to all of the target device's WhatsApp communications and files, like images, movies, and voicemail texts, among other things.
2.

How to Change Phone without Losing WhatsApp Between the Same Systems
Method 1: How to change phone without losing WhatsApp from iPhone to iPhone Using iCloud
Using an iCloud backup is a simple and easy technique used to transfer WhatsApp from one iPhone to another. When iCloud is on, it saves all your data on the device, which you may access anytime. It can transfer WhatsApp between the same device, from iPhone to iPhone.
Follow these steps to know how to change phone without losing WhatsApp data via iCloud.
1. On your source iPhone, go to "Settings" and tap "Apple ID/ [your name], then "iCloud."

2. Select "iCloud Backup" from the visible drop-down menu, then switch on the "iCloud Backup" to finally select "Back Up Now."

3. Now, grab your target device and configure it. Reset it if you've already gone through the setup process. Tap "Settings" > "General" > "Reset" > "Erase All Contents and Settings" to accomplish this.

4. Your device will now restart. When it launches, navigate to the "Apps & Data" screen. Select "Restore from iCloud Backup" from the drop-down menu. Choose the backup option using the same iCloud ID as the last phone. The WhatsApp messages will get shifted.
Method 2: Transfer WhatsApp Via Backup Option
WhatsApp also includes a backup option. When you confirm that you have backed up your communications, the data will get saved on the iCloud server. The procedures to follow are listed below.
1. Ensure the iCloud backup option is active on both devices before starting.
2. Open WhatsApp on the old device now. Select "Chat Settings" from the "Settings" menu. Then, select "Chat Backup" after "Back Up Now."

3. Your WhatsApp files will now be on the iCloud server. Now you may take your target iPhone and start downloading WhatsApp. Enter your phone number to log in. You'll get the "Restore Chat History" option when you log in. Press it to bring up your chats on this device.
3.

How to change phone without losing WhatsApp from Android to Android Using Google Drive

WhatsApp data can quickly move between Android devices via Google Drive. However, you must confirm that Google Play and Google Drive are active on both old and new Android devices and that you have a Google account with sufficient backup space. We'll show you how to transfer WhatsApp from one Android smartphone to another using Google Drive if you meet these prerequisites.
1. Open WhatsApp on Old Android device

2. Sign in to Google Drive using the same Google account on the new device.
3. Install WhatsApp on the new smartphone and finish the process, including phone number verification. You should use the same phone number as the old machine for this stage.
4. Click "Restore", WhatsApp will ask you if you wish to recover your Google Drive messages. Finally, click "restore" and wait for it to complete.
After that, all your previous Android phone's WhatsApp talking messages will appear on your new Android phone.
4.

How to Change Phones without Losing WhatsApp Data with Different Phone Numbers

Additionally, if you need to change your WhatsApp phone number, there is another step you must complete before restoring your messages on the new phone number. The first step is to ensure that both phone numbers are operational. Then the next step would be to update your WhatsApp number. This will connect your WhatsApp account and its data to the new phone number. The following are the steps in the procedure:

Tips

Both numbers should be operational.

On the old Android, change the number first, then use the same SIM on the new Android.

If you need to utilize Google Drive to back up WhatsApp, make sure the device is connected to the same Google account.
1. On your old device, open WhatsApp and tap the three dots and select 'Settings' > 'Account.'

2. Select the 'Change number' option.

3. Lastly, please enter your new phone number and double-check it with the code you received on your new Android. Go to 'Settings'> 'Chats'> 'Chat Backup' and create a local backup or Google Drive backup.
Conclusion
Thus, you now know several answers to how to change phones without losing WhatsApp using these methods recommended for WhatsApp transfer between Android devices. It can also be valuable to shift WhatsApp between iOS devices, iOS to Android devices, and Android to iOS devices. If you want successfully carry out WhatsApp recovery, we recommend trying the excellent program; ChatMover for WhatsApp. It is a perfect tool to download and read WhatsApp from Google Drive and restore your chosen data to Android.