Whenever we buy a new phone, WhatsApp is one of the most common data that we like to transfer quickly to the new phone. Usually, many of us get stuck while trying to transfer WhatsApp from iPhone to OnePlus or any other Android device as there is no such built-in solution for cross-platform transfer. Luckily, there are still some possible ways to transfer WhatsApp from iPhone to OnePlus 9 Pro/9/8. By the end of this article, we will be in a better position to plan a successful WhatsApp transfer.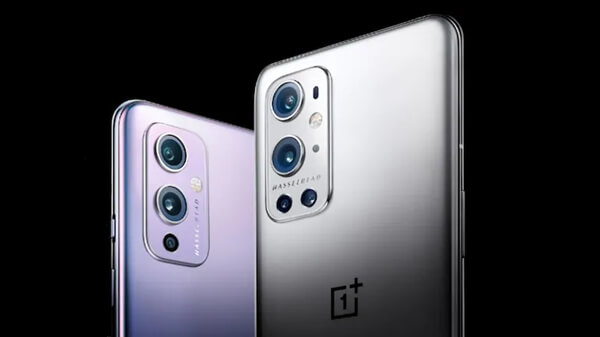 Part 1.

Can You Transfer WhatsApp from iPhone to OnePlus via Cloud Backup?

The one-word answer is NO. WhatsApp does not provide any built-in cloud backup-based transfer method for iPhone to OnePlus. The WhatsApp backup that we make on iCloud from iPhone can only be restored on an iOS device. OnePlus is an Android device, and WhatsApp's Android version does not show compatibility with iCloud. This means the official cloud backup approach is only effective for iPhone to iPhone or Android to Android transfers.

Although there is no official way to transfer WhatsApp, still there are some other ways that can address the situation effectively, and they'll be included in the following sections.
Part 2.

[Free] Transfer WhatsApp from iPhone to OnePlus

When there are some unpleasant concerns with how to transfer WhatsApp from iPhone to OnePlus, there is one free method available that does not require the involvement of any third-party software. This method uses the export function of WhatsApp to export chat as an email. Here are the steps that you can follow to use this method as a way to transfer WhatsApp from iPhone to OnePlus:
1

Open WhatsApp on iPhone.

2

Swipe left the chat that you want to transfer.

3

Click on the "More" button and then click ''Export''.

4

Select whether to attach media or transfer chat without media.

5

Select "Mail" as an export medium, enter your email address, and click the "Send" button.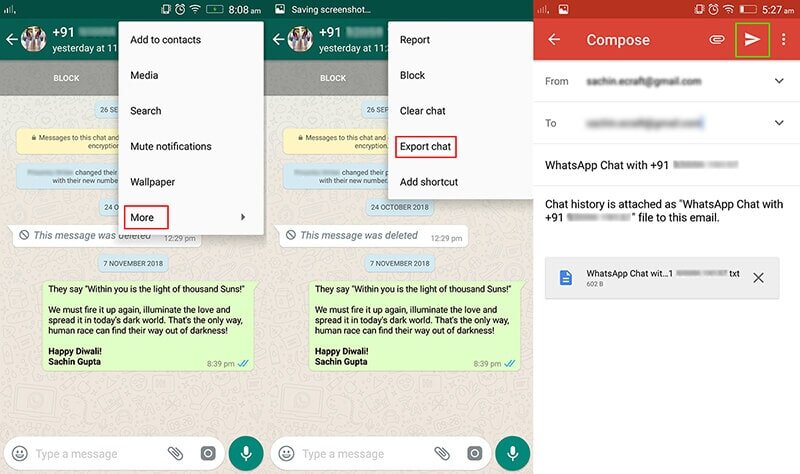 This way, a zip file is sent as an email if you have included the media attachments or a text file is sent if you selected without media attachments. Now you can sign in to the same email account in OnePlus and then extract the chat from the inbox.
Limitations
It requires a lot of manual work. We can only send one chat at a single time. Since I wanted to send all of my chats to OnePlus, so it would require me a hefty amount of time to send one-by-one.
The chats cannot be restored to the OnePlus WhatsApp app. This means I can only access them from email.
The text file format is not that graphical or reader-friendly compared to what I experience within the WhatsApp app.
It can only include messages up to 40,000 messages in a single text file, or 10,000 messages with media file.
All the above limitations have made me realize that the email chat approach is not a helpful way to transfer WhatsApp from iPhone to OnePlus. But I have found three other ways that promise much better transfer support.
Part 3.

[Tools] Transfer WhatsApp from iPhone to OnePlus
1. UnicTool ChatMover (iOS 15 Supported)
UnicTool ChatMover is a specially designed WhatsApp data transfer tool that provides a 1-click WhatsApp data transfer between iPhone (iOS 15/14/13/12/11 included) and Android devices (OnePlus included). When I tested ChatMover, I was amazed by the user-friendly interface, simple steps, quick performance, and accurate transfers. You can witness yourself by following the below steps:
1

Open the ChatMover application on your desktop and select the "Transfer" mode.

2

Connect both your iPhone and OnePlus devices with the computer using original USB cables. Once the pairing is successful, click "Start".

3

Select the WhatsApp type you want to transfer, i.e., WhatsApp Messenger or WhatsApp Business. Afterward, the transfer will automatically start..

4

Once the transfer is successfully completed, click "Done".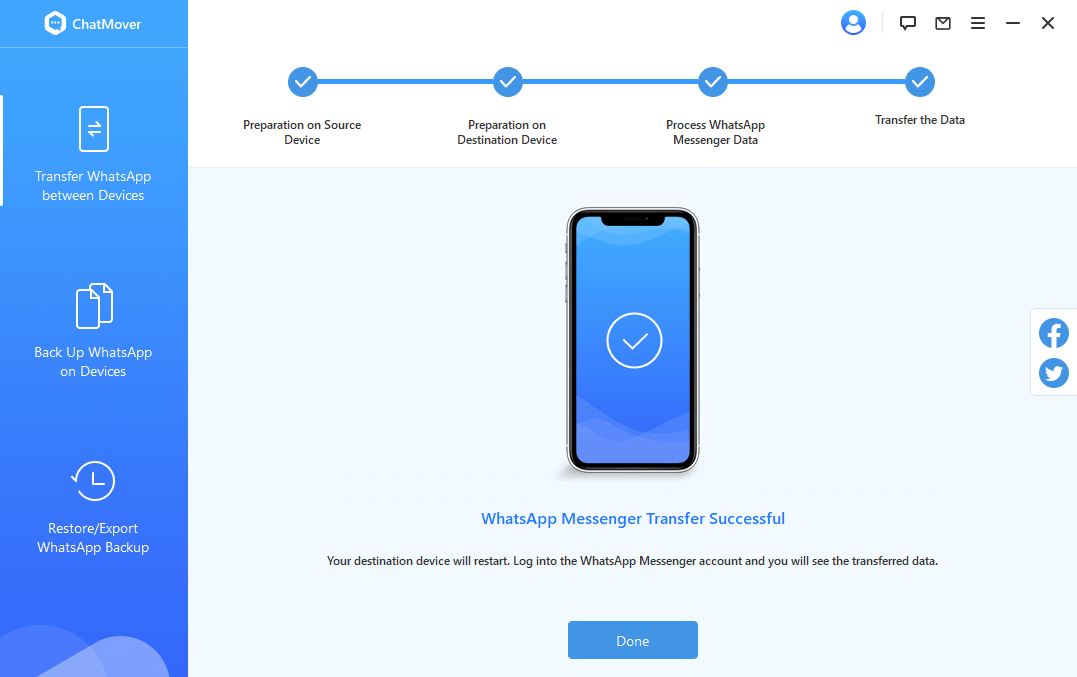 By following the above steps, I was able to transfer all my WhatsApp data including images, videos, audios, and all other attachments successfully to OnePlus.
2. WazzapMigrator
WazzapMigrator is an Android-based app that can be installed on OnePlus to extract WhatsApp backup from iPhone. I found it a helpful and free way to do the transfer process, but it is quite complicated. You can use WazzapMigrator to transfer WhatsApp from iPhone to OnePlus by following the below steps:
1

With the help of iTunes, create an iPhone backup on your computer.

2

Install and open WazzapMigrator Extractor on your computer.

3

Open the recent iPhone backup in the extractor and extract it. Once it is done, download the extracted file to your computer.

4

Connect OnePlus with the computer via USB cable and transfer the extracted file into the device local storage.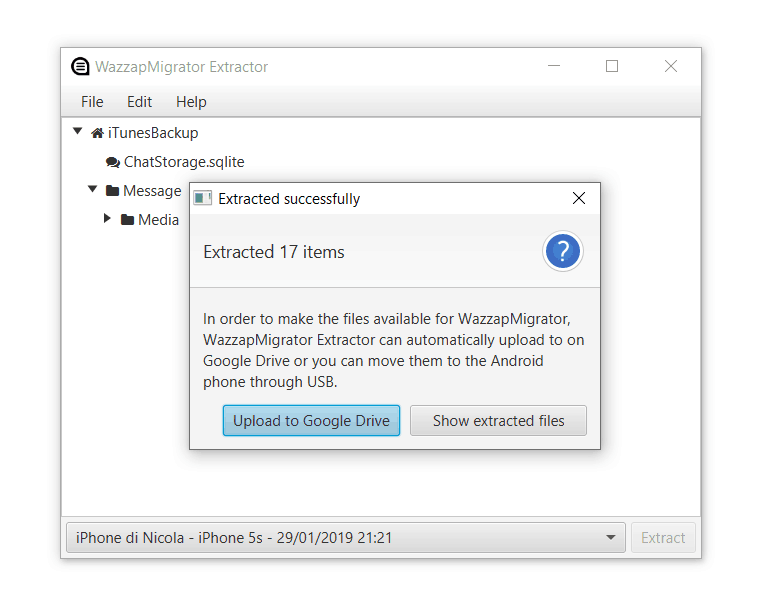 5

Download and open the WazzapMigrator app. Locate and select the recently copied extracted file. Afterward, the app will extract WhatsApp and restore the data to OnePlus WhatsApp.
It takes some extra time to complete the process with a bit of error in between sometimes, but WazzapMigrator presents as one possible way to transfer WhatsApp.
3. BackupTrans Android WhatsApp Transfer
BackupTrans is another well-known WhatsApp transfer tool. It also provides a graphical and click-based interface. But before using BackupTrans iPhone WhatsApp to Android Transfer tool, I had to fulfill some prerequisites, as follow:
iTunes 12.0 or above must be installed on the computer.
USB debugging is enabled in the OnePlus device.
iCloud is turned off on iPhone.
The latest WhatsApp app version is installed in OnePlus.
Install the "BackupTrans iPhone WhatsApp to Android Transfer" tool on the computer.
Once the prerequisites are fulfilled successfully, you can follow the below steps to transfer WhatsApp from iPhone to OnePlus:
1

Open BackupTrans software on your computer and connect both iPhone and OnePlus with the computer via USB cables.

2

If a pop-up message shows up on your OnePlus screen, click "Back up my data" without typing any password. It is because the software is designed to load WhatsApp data from both iPhone and OnePlus devices so that you can do multiple actions.

3

From the BackupTrans software, select iPhone, right-click the mouse, and then click "Transfer Messages from iPhone to Android". 

4

Choose OnePlus as the Android device where you want to transfer data.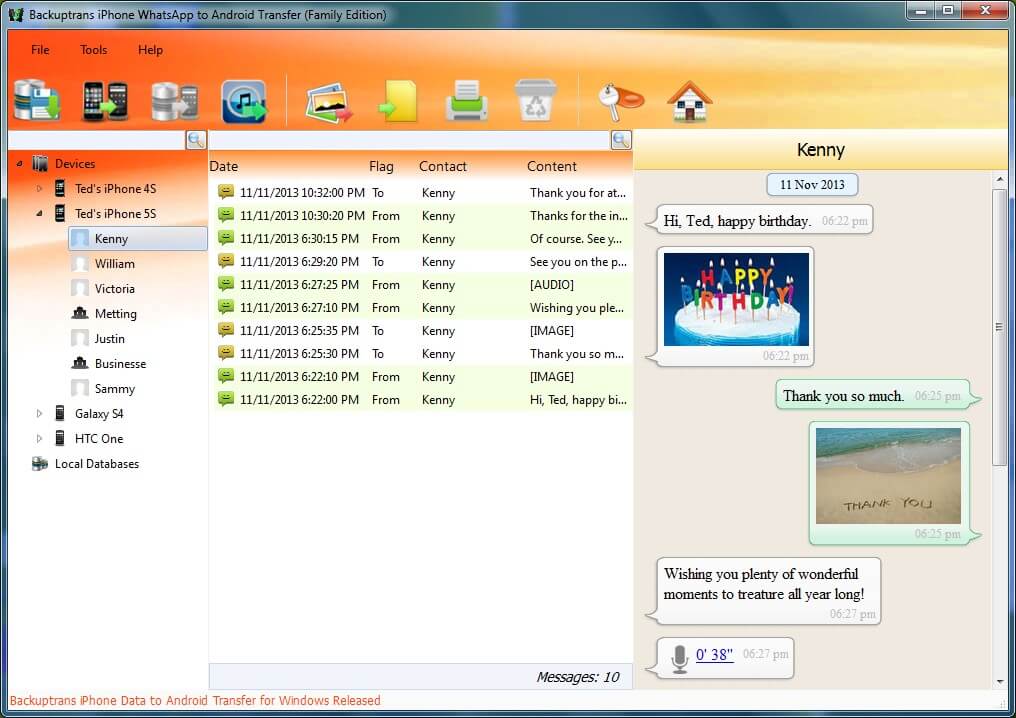 This way, WhatsApp data will be transferred from iPhone to OnePlus WhatsApp.
| Tools | UnicTool ChatMover | WazzapMigrator | BackupTrans |
| --- | --- | --- | --- |
| Supports iPhone to Android (OnePlus) | | | |
| Supports Android (OnePlus) to iPhone | | | |
| Works for All WhatsApp Versions | | | |
| Requires Extra USB Driver Software | | | |
Part 4.

FAQs About WhatsApp Transfer from iPhone to OnePlus
1. Does OnePlus Switch transfer WhatsApp data from iPhone?
With OnePlus Switch, it is not possible to transfer WhatsApp to iPhone. OnePlus Switch is an Android app and transfers device data but not app data.
2. How do I restore WhatsApp messages from OnePlus to iPhone?
You can easily restore WhatsApp messages from OnePlus to iPhone using ChatMover. It is a effective tool that supports cross-platform WhatsApp restoration. Besides, it provides a user-friendly graphical interface, fast transfer, and accurate data restoration.
Conclusion
Unless WhatsApp provides a built-in way to transfer WhatsApp from iPhone to OnePlus, there will remain a never-ending debate on finding the best ways to transfer WhatsApp using third-party tools. Out of all the methods we have discussed in this article, I find UnicTool ChatMover has the best pick. It ensures complete transfer along with fast and accurate performance.