WhatsApp is a popular chatting and media-sharing app with over 1.5 billion active users. You're probably using it to chat with your contacts on your iOS or Android device. If you don't want to lose your essential chats or WhatsApp media, you should back up your WhatsApp data to iCloud. This WhatsApp feature aids with the security of our app data. Additionally, if you have a WhatsApp iCloud backup, you may effortlessly move phones while keeping your conversations. We'll show you how to backup WhatsApp to iCloud in every possible way in this comprehensive guide.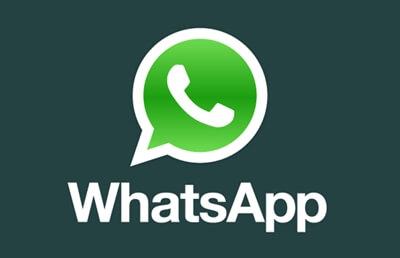 Part 1.

How to Backup WhatsApp to iCloud
1.1 Backup Only WhatsApp data on iCloud
WhatsApp can connect to your iCloud account to save the app's Backup. You may then go to your WhatsApp settings and backup your messages, attachments, and other data to your iCloud account. Needless to add, your iCloud account should have enough space to accommodate the WhatsApp backup.
Step 1: Open WhatsApp and go to Settings > Chats > Chat Backup on your iPhone. Tap the "Back Up Now" button to make an immediate backup. If WhatsApp is not linked to your iCloud account, you will get a prompt to sign in to iCloud.

Step 2: Set a Date for Backup: To set automatic backups, go to the "Auto Backup" function and select daily, weekly, or monthly as the frequency.
1.2 Use iPhone Backup Method
You may also use iCloud to back up your entire device. Because Apple only gives users 5 GB of free storage, you may need to purchase more storage utilizing this strategy. You can preserve your images, videos, documents, notes, and more and your WhatsApp data. The restoring process will reset the entire device while retrieving the WhatsApp backup. Here's how to use this feature to backup WhatsApp to iCloud.
Step 1: Unlock your iPhone and navigate to Settings > iCloud on its home screen. Tap on Apple ID > iCloud in the new iOS releases.
Step 2: Go to the Backup field in the iCloud settings and turn on the iCloud Backup option.

Step 3: Select a WhatsApp backup option. You can also look at the apps backed up to iCloud. Scroll down and select the WhatsApp backup option.
Part 2.

How to Restore WhatsApp Backup from iCloud

To quickly restore WhatsApp backup from iCloud, follow these simple steps:
Step 1: Go to Settings and Select Chat Settings: Go to WhatsApp's Settings page. Select Chat Settings from the drop-down menu.
Step 2: Click on Chat Backup: Finally, tap Chat Backup to ensure it's backed up to iCloud. Don't forget to include videos.

Step 3: Uninstall WhatsApp: Now, uninstall WhatsApp from your phone and reinstall it.

Step 4: Verify Phone Number and Restore Chat History: Finally, you must validate your phone number and follow the on-screen instructions.
This will automatically restore your WhatsApp backup from iCloud to your Android or iOS device. Make sure it's Google Drive on Android. Remember that the Backup and restoration phone numbers must be the same; otherwise, the Backup will fail.
Part 3.

Backup WhatsApp to PC Via ChatMover

The process is straightforward and quick with UnicTool ChatMover , so you may quickly switch phones without losing any of your messages or other information from your conversation history. You will enjoy a seamless experience and will never know you changed devices or migrated to a new platform because not a single communication will be lost. On both Android and iPhone, ChatMover enables backing up WhatsApp/WhatsApp Business. Furthermore, all iOS and Android versions are compatible.
Backup your WhatsApp conversations on Android and iPhone to any location on your Computer.
Every new Backup is kept separately from the previous ones, so they aren't overwritten.
Storage space is limitless and unrestricted.
There will be zero data loss or leakage, making it safer than cloud storage.

Follow these simple steps to backup WhatsApp on PC using ChatMover.
Step 1: Connect your device to computer. Similarly, if you're going to back up WhatsApp on your iPhone, you must open the screen and select "Trust this Computer."

Step 2: Wait until your Android or iPhone connects before selecting "Back Up." After that, you may choose to back up WhatsApp or WhatsApp Business.

Step 3: Complete the Backup Process. For iPhone users - ChatMover will auto-process the backup. For Android users - The software will construct a different WhatsApp to access its data.
Part 4.

FAQs about WhatsApp iCloud Backup
1. Where to find WhatsApp backup in iCloud
The simple answer is that you can access your files with iCloud Drive. our WhatsApp backups get saved in a hidden folder in iCloud Drive (if you signed in to iCloud and switched-on iCloud Drive). If you don't see anything, check if you have enabled your iCloud Drive.
2. Do WhatsApp iCloud Backup Have Storage Limits?
For iOS users, WhatsApp chats get backed up to iCloud, which offers a limited 5GB of free storage space. On the other hand, Google Drive has limitless storage capacity for WhatsApp's Android app users' chat backups.
3. Can't find my WhatsApp backup on iCloud, Why?
If you're having trouble locating your iCloud backup, it may be as a result of the following:
It may be that you're restoring data from a different phone number and iCloud account than when the Backup was made.
When recovering an end-to-end encrypted backup, you're using the correct password or key.
The device doesn't have adequate space to restore the Backup. You'll need at least more than twice of storage space in your iCloud account and on your phone as the size of your Backup.
If you made a backup with iCloud Drive, you could only find your WhatsApp backup on an iPhone running iOS 12 or later.
You won't be able to locate your data on your iPhone unless it has iOS 12 or newer if you've enabled iCloud Drive for any device using your Apple ID.
Conclusion
Hence, finally, you know where to locate your WhatsApp backup on iCloud with the information provided. It is essential to say that ChatMover is one of the best apps for safe Backup and transfer of WhatsApp chat history on iCloud. Its charm is its simplicity and ease of use. Now you have a reliable means of WhatsApp iCloud backup.