The use of GPS is essential for location-based apps on our phones. Location-based apps such as weather apps, Uber, Careem, Foursquare, Curbside use GPS to provide accurate and useful services to users. For example, the weather apps may use your current location to give you accurate information about the weather condition of the exact city you are located in. Other Google apps such as Google Map use GPS in a similar way. Whenever you see promotional ads of restaurants and popular stores nearby, that is Google tracking your location and creating ads targeted at you.
While some people view the GPS location tracking as a benefit, others can see it as a disadvantage or invasion of privacy. If you are looking to hide your location or access some location-based services unavailable in your region, you will need to fake your location.
If you are looking to fake your GPS location on your Samsung phone, then this article is for you. Read on for the ultimate guide to fake GPS for Samsung phones.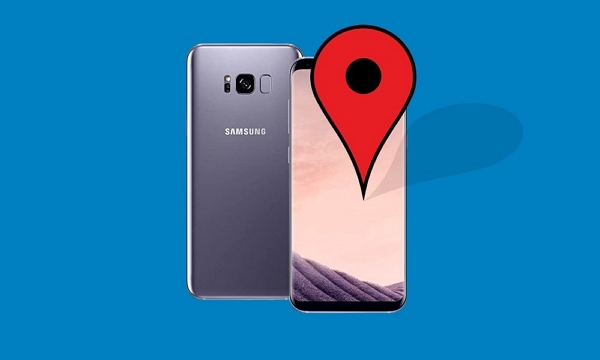 Part 1.
Location Services on Samsung
Today, location services on is essential for smart phones such as Samsung to perform various functions on the phone such as playing games, utilizing dating apps, and accessing zone-based applications and services. For example, you can use location services to send your location to your friends on WhatsApp, so that your friends will know where you are in case of an emergency. Location services are also essential to play AR games such as Pokémon GO, Ghostbusters, and Walking Dead. Besides, location information is even used by dating apps such as Tinder and Bumble for matching people in the area to each other. So, there is no doubt that location services are necessary and beneficial for your Samsung phone.
To access the location service on your Samsung phone, you have to go to Settings, then go to Location setting and enable or disable the location service.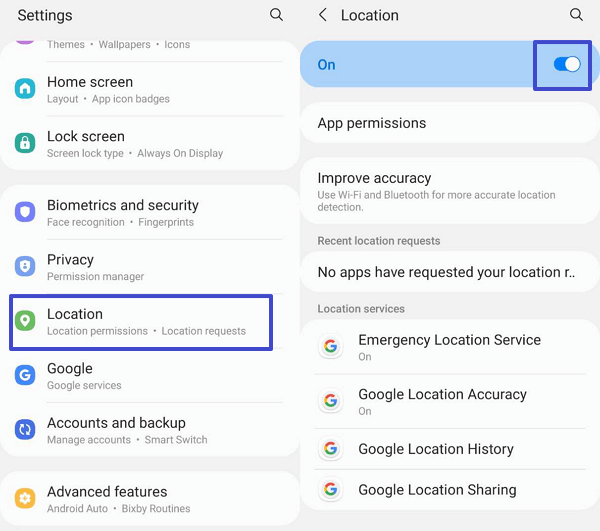 Part 2.
Some Common Cases of Faking GPS for Samsung
There are many reasons for faking GPS for Samsung. Many people fake their location on Samsung to broaden their functions and abilities on social apps, gaming apps, and dating apps.
1

Many social media apps like WhatsApp, Snapchat, and Facebook, not only allow users to send their location, but also assist them in sharing their live location. This function is extremely helpful in case of emergency, as in this way your friend and family can always get to know where you are. However, there are situations in which you want to protect privacy. In order to not disappoint others with completely refusing to share location information, you might want to fake GPS location.

2

Similarly, on dating apps such as Tinder and Bumble, the apps show you options present in the vicinity of your location. For example, Tinder shows your profile with ten to twelve kilometers of your location. This limits the profiles that you can see and interact with. For example, if you are sitting in New York, you cannot see the profiles of people in California. So, to solve this problem and meet people from all over the world, people fake their location on their Samsung phones.

3

In the same vein, in gaming apps, people also fake their location to get higher scores. For example, in Pokémon GO, the gamer virtually catches Pokémon from real life location. But the amount of Pokémon and the types of Pokémon are not the same everywhere. Pokémon are more common in densely populated areas and public places, a user sitting in ruler area tend to spoof his location to populated area or public places to catch rare types of Pokémon.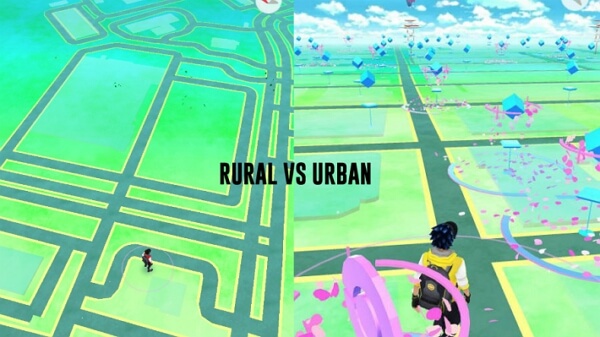 Part 3.
How to Fake GPS Location on Samsung Phone
1. Use Mobile Fake Location Apps
It is not that difficult to fake the GPS location of Samsung phones, and you need to use dedicated mock location apps. Although most of these apps are available for free on the play store, you will need to make a few changes in the phone Settings first. To implement a tool and fake GPS for Samsung, follow the simple steps below:
1

First, go to the play store and download a proper spoofing app to fake GPS location on Samsung.

2

Unlock your Samsung phone and go to the Settings menu. Once there, go to About phone > Software information > Build number. Tap on the bar seven times consecutively. This will unlock the developer mode.

3

Once developer mode is turned on, go to Settings and click Developer options. In the Select mock location app section, choose the corresponding app.

4

Now using the spoofing app, you can fake your location on Samsung phones anywhere in the world.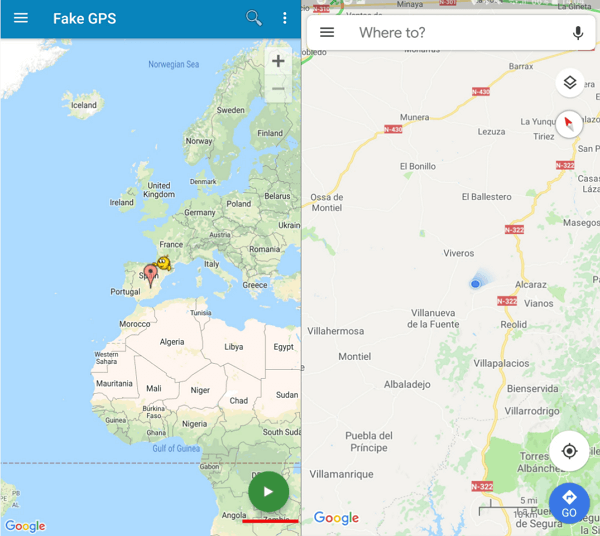 2. Use TailorGo - The Best Desktop Spoofing Tool
TailorGo is one of the best spoofing apps that you can use to fake GPS for Samsung phones as well as all types of other mobile phones. Using TailorGo, you can fake your location freely on social site, dating apps, gaming apps, and protect your privacy and security. The best thing about this app is that it is extremely user-friendly and is compatible with both Android and iOS devices.
Fake GPS for Samsung phone, Huawei phone, Xiaomi phone and other devices easily but effectively.
Simulate GPS movement so that users can move virtually in social apps, games, and so on.
Work perfectly with a great variety of apps: WhatsApp, Facebook, Tinder, Pokémon GO, etc.
No root is needed for Android devices; no jailbreak is required for iOS devices.
Only take 3 simple steps to complete the whole faking location process.
Absolutely safe; no effect on any other app on your device.
Free trial is provided for beginners before official purchase.

1

Download, install and launch TailorGo on your computer. Then get your device connected and click the "Get Started" button.

2

There are 3 different modes: Teleport Mode, Two-Spot Mode and Multi-Spot Mode. To simply change location, choose the 1st one and select the destination. To simulate GPS movement, choose either the 2nd or 3rd one, then plan a route to move along.

3

Your location will be changed easily; or the movement will be completed in no time.
Conclusion
People spoof or fake GPS location for Samsung phone on social sites, dating apps, gaming apps and so on in order to get improved user experience. To successfully get the location changed on Samsung phone, you will need to follow the specific steps articulated in the article.
While there is more than one choice when it comes to faking GPS for Samsung, the best way is by using the professional spoofing app TailorGo. With easy steps, this tool will allow you to change the GPS location to anywhere in the world and then maximize the capabilities of your Samsung phone. Now give it a try!