Adobe audition is among the best voice changers and audio editing tools. Adobe is well known for restoring and fixing your media file's bad sound and noise. Using Adobe, you can alter your recorded voice or the sound of any media file.
This guide will give you an overview of Adobe Audition voice changer and its most used features, which will help you customize your audio tracks.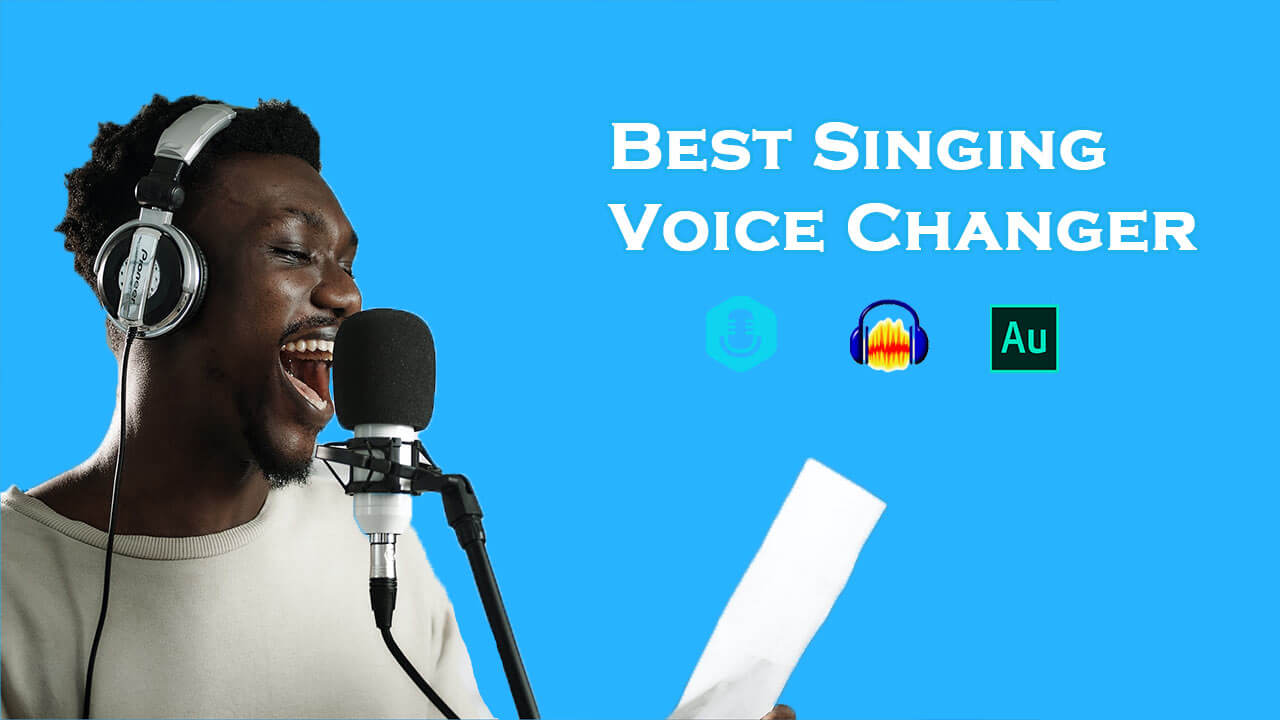 Part 1.

What is New for Adobe Audition Voice Changer?

Adobe audition is a highly advanced system used for customizing audio tracks, removing unnecessary sounds, clearing the pitch and echo, and adding multiple effects to your audio tracks to make things easier and fun for you and your listener.

Adobe Audition voice changer is an advanced-level workstation allowing users to enhance and modify their mega projects. Adobe is primarily used in the Film industry for multi-purposes, but it is not just limited to high-end business.

Below are some fantastic Adobe Audition features which play an essential role in customizing the audio tracks and adjusting the frequencies and pitch.
1. Pitch
You can customize the pitch according to your desire. By increasing the level of your pitch, your voice will sound like a chipmunk, or you can decrease the level of the pitch to sound like Darth Vader. Pitch in Adobe Audition voice changer works as the weight in your sounds depending on how you love to be heard.
2. Add echo, Delay, Reverb
Echo, delay, and reverb belong to a similar class of sound, and there is a minor difference between them, and only professional artists can use these tools properly. Echo from Adobe Audition voice changer is used to create the bouncing sound wave while the delay is short when the voice gets paused to halt for a few seconds. If you want to create a sound like standing at the bottom of a well, you can use Echo & Delay.
3. Fix Pitchiness
To fix the pitchiness problem in your audio track, you will need to use the Automatic Pitch Correction effect of Adobe Audition voice changer; with this help, you can hit the different high and low notes according to the customizing requirement. Furthermore, you will need to modify the sound by Time & Pitch using your chosen scale and key to adjust sensitivity and Attack. Adjust the Attack wisely because, in long audio tracks, it will sound robotic
Part 2.

How to Use Adobe Audition Voice Changer in Real-Time?

Adobe Audition voice changer is a top-rated and widely used software for editing audio tracks, adding different voice skins, sound effects, and much more. If you enjoy playing online multiplayer games and communicating with your friends and other players, the tool can double your fun if you customize your voice pitch and completely change your voice and hard to recognize.

Follow the below steps to customize your voice in real-time with Adobe Audition voice changer.
Step 1: Launch the software and click " Multitrack " in the upper left of your screen to start a new project session.
Step 2: Turn on your microphone to record real-time and press "R" to enable track 1.
Step 3: To allow the system to use hearing effects, press "I" to give access to the monitor
Step 4: Now in the drop-down menu, search for the sound effect you desire to add to your voice.
Step 5: Start talking into the microphone, which will automatically apply the selected filter and apply the effect in real time while you speak.
Part 3.

Simply Change Your Voice with MagicVox

Learn more about MagicVox and its comparison with Adobe Audition voice changer.
MagicVox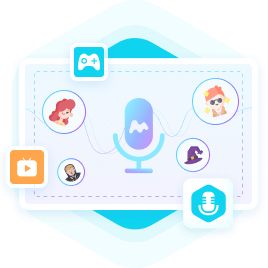 A Real-Time Voice Changer
It is a widely used voice changer among many stream gamers, which helps them to auto-enhance and modify their sound, tone, and pitch.
You can manually modify your audio track or use the most advanced AI tools for auto enhancement.
It enables you to create the best audio and gives the user voice-surfacing capabilities.
It has VoiceStudio, in which users can deeply customize or create new sound effects according to their need
If you like to stream online games with customized voice and pitch or run an animated channel on YouTube, MagicVox is the best for such a purpose.
Suppose you enjoy customizing or altering your voice tone and pitch while streaming the live multiplayer game or doing the chat in any online chat community. MagicVox has been proven to be the best voice changer you can find in the market.
Users can receive much more with MagicVox than other voice changers, even though it is a paid voice changer application, just as you can in Adobe Audition voice changer.
Pros Compare to Audition
Adobe Audition voice changer has been used in film industries and media for high-end work. At the same time, MagicVOX is geared towards streamers and regular communication for fun and creating media content.
MagicVox is simple to download, and UI is pretty straightforward, but for using Adobe, you had to take classes to learn about its tools, ultimately
MagicVox is easy to use and understand, while the other hand, Adobe requires exceptional artists and professionals to be used.
MagicVox costs you less on the other hand; Adobe requires a professional license.
MagicVox can be used on any PC, but Adobe requires a high-end PC with good Spec
Wrapping Up
This guide teaches you about the Adobe Audition voice changer and its different features for customizing audio tracks. Adobe Audition voice changer is the best real-time voice changer, enabling users to customize their desired sound effects freely.
Users can create any sound effects they want if they use Adobe Audition best. We also have compared it with MagicVox to make it easier for you to understand and make the right choice.