There are many TikTok echo voice changers available, and here are the top 5 you should know about that are effective and easy to use.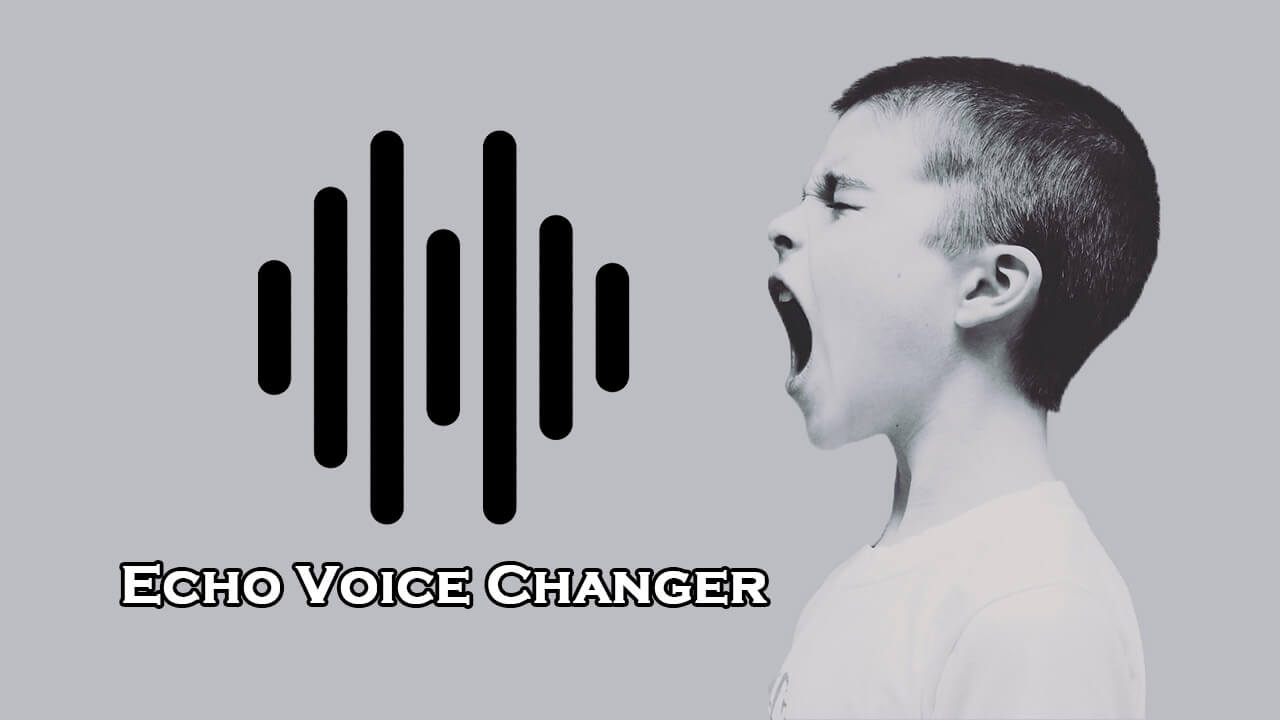 Part 1.

Top 5 Best Dalek Voice Changers

This free echo voice changer for PC is one of the most chosen ones by people due to its great voice changer abilities. It has over 120 echo voice effects and allows you to upload your own audio and change it.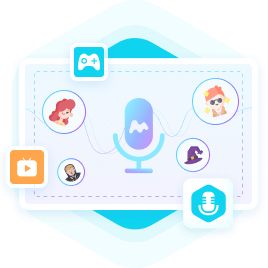 A Real-Time Voice Changer
You can find many amazing sound filters that can enhance your gaming experience.
Easily manage and control background music and noise on your stream
You can create your custom sound with MagicVox's high-quality options
You can also change the sound of pre-recorded voice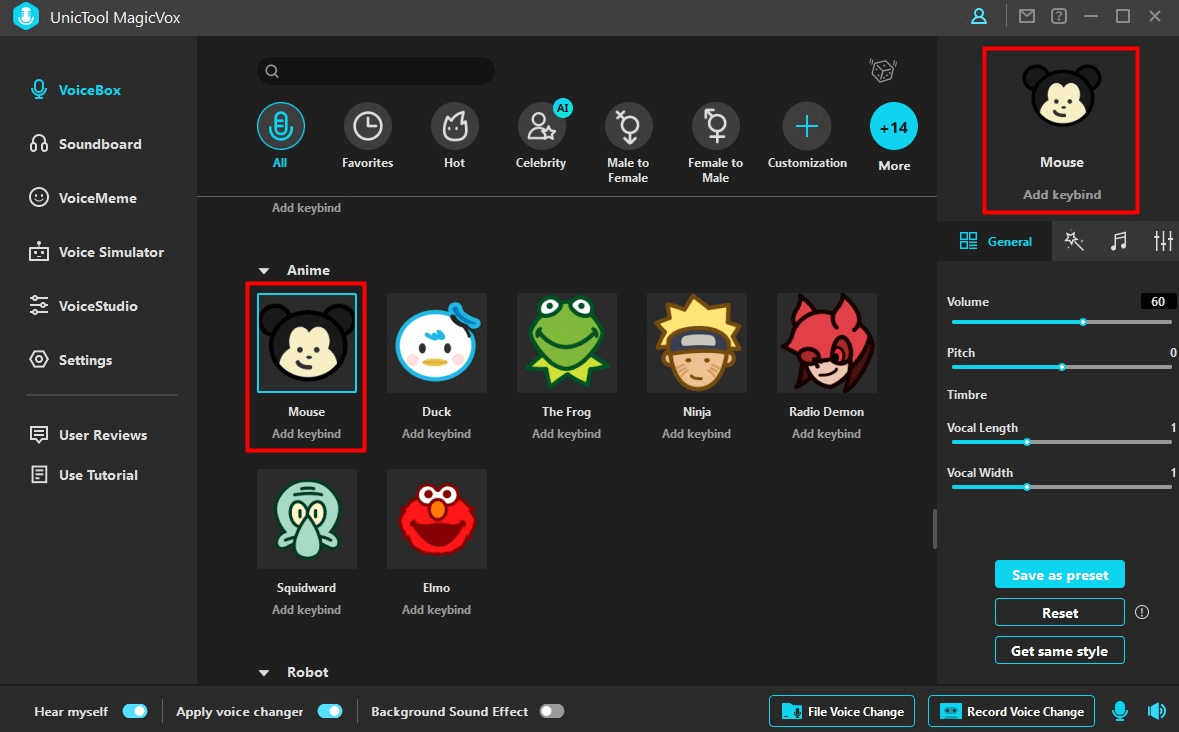 It is compatible with loads of platforms like Skype, GTA, Zoom, and more. What's more, this echo voice recorder comes with background sounds, making your echo voice effect more vivid.
Some features include changing your voice from male to female and vice versa, turning it into anime or super scary, and more. Further, it is always being updated, so no matter how new a movie or show is, like The Rings of Power or Stranger Things, you can find your favorite character's voice here.
Its high customization is another thing worth mentioning. MagicVox has options to adjust echo voice effects according to your voice, such as the timbre and pitch.
As if this wasn't enough, MagicVox allows you to create your own filter with many voice effects of your choice by using the VoiceStudio section. Everything can be meticulously tuned to what you desire. The possibilities are truly endless with this incredible echo voice recorder.
How to use a Echo Voice Changer
Step 1: Download the voice changer.
Step 2: Configure input and output device. From the setting, assign a microphone as input and headphones as an output.

Step 3: Select the platform and go to the Audio Setting, set Voice Changer Virtual Audio Device (WDM) as default input device.
Step 4: Select the echo voice effect. Or you can use the voice maker to custom a voice to fit your voice better.

Step 5: Record your audio or import the audio file to apply the voice effects and filters.
Voicemod is an AI voice change used in different platforms like Discord and Zoom to elevate a person's interaction to a new level. Common users of this echo voice changer include gamers and content creators.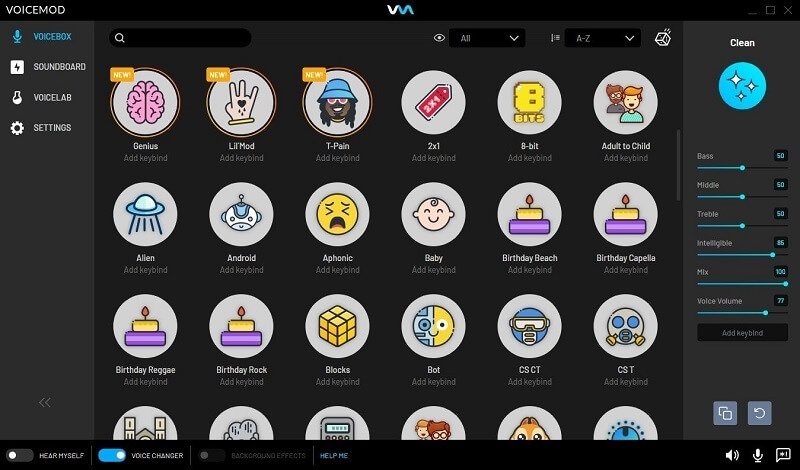 Let's talk about some pros and cons of this echo voice recorder so you can get the bigger picture and decide if this is a good fit for you.
To begin, Voicemod is only available for Windows, therefore if you're a Mac OS or Linux user (or if you have any other operating system that's not Windows). Some users claim that this echo voice changer is a virus since their antiviruses and firewalls prevent its installation, but that depends on various factors.
As for the pros, the echo voice effect app works great in loads of apps like Hangouts, Jitsi, Paltalk, and more.
You can download a free version of Voicemod and enjoy a limited echo voice changer or you can also pay for the pro version.
Finally, the last recommended echo voice changer for PC is AV Voice Changer. Similar to the voice recorder mentioned above, this one is also compatible with Windows only and features around 30 voice effects and +60 background effects.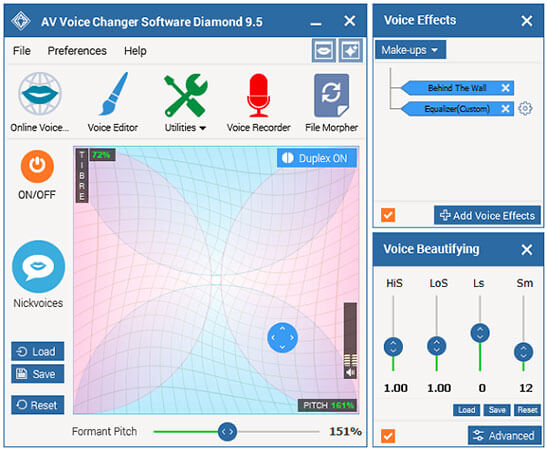 As for other characteristics that are not very good for its reputation, this echo voice recorder has some cons users are worried about. To begin, their user support system does not work as effectively as you'd like, and most people can't solve their issues due to the lack of response from the team.
Apart from this, the basic and pro version of this echo voice effect app are considered old, compared to others, and they have many ads that bother users a lot. It prevents you from using the software correctly and some people claimed that it made their computer way too slow as well.
Part 2.

Best Echo Voice Changer Online

If you're not very fond of the idea of downloading an app to your computer, don't have the necessary space, or just want to try an echo voice changer online, we've got you covered. Here are the two best echo voice effect apps you can use online.

Is great if you want to mess around changing your voice with very few effects, but if you want to use it while you play video games this echo voice changer may not be the best option.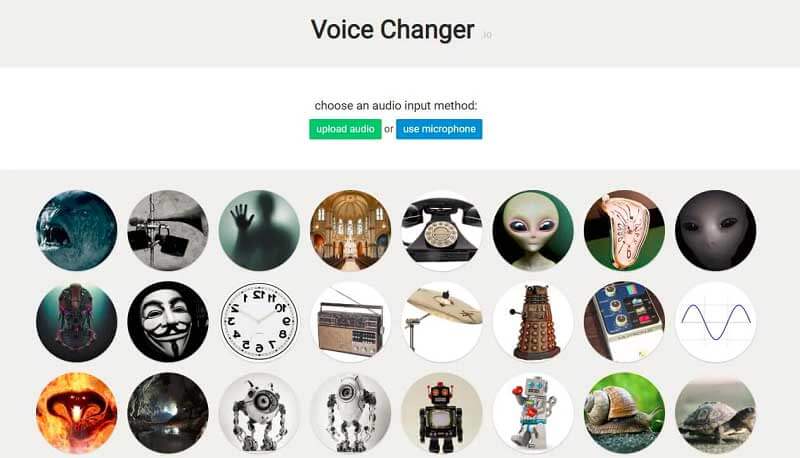 You can't alter your voice while you stream or play since it is not supported by this site. What you can do though, is easily tune audio and export it for commercial or personal use without having to give credit to the page.
Overall, it is a good choice if you're first starting with echo voice changers and don't want to commit to downloading anything to your PC or pay.
With Voicechanger.org, you can upload your audio to alter or record your own on the spot. You can select which echo voice effect to use out of the small but fun gallery of effects.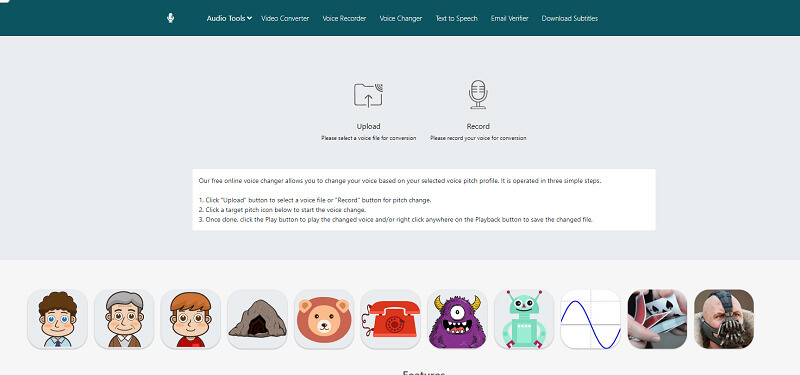 Some of the pros of using it include modifying an audio file as well as one recorded in real-time with many voice effects. It is easy to use and free, which is good for users.
As for the cons, you don't have an edit feature for your audio and they're only saved in one format (WAV).
Conclusion
In this post, we shared the best echo voice changer apps for PC and online you should know about if you're a streamer, gamer, or just like to have fun editing audio.
Overall, the best one due to its amount of pros is UnicTool MagicVox. The free software for PC can truly take your audio and real-time voice to the next level with a lot of options for voice effects and editing tools.