Today, we have a plethora of passwords for various accounts. It's natural to get your iPhone passcodes mixed up and even forget them. It's no wonder to wonder if there is any way to unlock iPhone passcode without losing data. Yes, it is one of the most frequently asked queries on the Internet. You can employ multiple methods, which will be this blog's primary emphasis. So, without more delay, let's find out the reply tohow to bypass the iPhone passcode without losing data.
Part 1.

Useful Methods to Unlock iPhone Without Losing Data
1.1 Unlock iPhone Without Losing Data Via iTunes
A few tips to remember before using iTunes tounlock your iPhone without losing data :
Step 1: Connect your iPhone to your computer with the lightning cable, then open iTunes. Restart your phone; if prompted for a passcode restart your iPhone.

Step 2: Select your iPhone in the iTunes box, then click Restore Backup. The following window displays a list of backups. Select the most recent and press the Restore button. If prompted for a password, enter the password for your encrypted backup.

Step 3: You could be requested to disable 'Find My iPhone' and enter Recovery Mode:

Step 4: On iTunes, a restore notification will appear; click Restore and Update and wait for the procedure to finish. You can also use Recovery Mode to restore your iPhone without updating it.
Step 5: Your iPhone will reboot. Make sure it's connected until the sync finishes, and then detach it.
1.2 Unlock iPhone Using iCloud Backup
For iCloud tounlock iPhone without losing data , there are certain preconditions, which include;
Step 1: Connect your iPhone to your computer through the lightning wire using iTunes. Now, put your iPhone into recovery mode.
Step 2: To download the most recent iOS version, choose to Restore and Update and follow the on-screen instructions. Allow the process to finish. If prompted, type your Apple ID and password. During the procedure, you should expect a few reboots.
Step 3: After that, set up your iPhone as if it were a brand-new device, following the on-screen directions. When your iPhone reaches the backup stage, hit Restore from iCloud backup.

Step 4: Next, choose your most recent backup and click Restore. This may take some time; thus, wait for it to finish. Throughout this process, make sure the Wi-Fi signal is strong.

Step 5: Your data will restore after the process completes.
1.3 Do not have Backup
If you haven't already backed up your data, we recommend contacting Apple Support for assistance. The solutions listed above will only work if you have previously backed up your iPhone's data. Please keep in mind that this could cost you hundreds of dollars.
Part 2.

Top 3 Methods to Unlock iPhone without losing data

There are different possible ways tounlock iPhone without losing data that aren't supplied directly by Apple. So, while there's no assurance that they'll always work, they're worth a shot.
2.1 Using Siri to Bypass Locked Screen
Check out the following sections to learn how to overcome the iPhone passcode without losing data:
You can use Siri to circumvent the passcode if your iPhone is running iOS 8.0 to iOS 10.1, that is, iPhone 6 or earlier. This is an easy way to answerhow to bypass the iPhone passcode without losing data .
Step 1: Say, "Hey Siri, what time is it?" while holding and pressing the Home button. After that, Siri will display you a clock.
Step 2: To open the clock interface, tap on the clock, then tap on the "+" icon in the top right corner.

Step 3: This will create a search box where you can type any city. Type anything into the search bar, and everything will get highlighted. From the list of new options, tap the "Share" option.

Step 4: You'll now get several options for sharing the highlighted text. Select the Message option. Type anything you want in the "To" area and press the "return" key.
Step 5: The words in the "To" section will get highlighted in green. Now tap the "+" icon on the right of that text field and choose the "Create New Contact" option.
Step 6: Select "additional photo" as well. When you go to the photo gallery, tap the Home button immediately, and your iPhone's passcode will get circumvented.
2.2 Try to Backup Without Unlocking Screen
It is critical to back up an iPhone to avoid data loss so you may quickly restore images, messages, or essential files from your backups.
However, some users may forget their passcode, particularly those with older iPhones such as the 6, 6s, 7, and 8. The worst-case situation is when the iPhone gets locked due to many incorrect passcode attempts. We have no choice but to restore the device to unlock it.
Is it possible to backup a locked iPhone? If you've already linked your iPhone to a computer, you can backup your locked iPhone with or without iTunes.
If you have previously synced your iPhone with iTunes and have not restarted your device since the last time you connected your iTunes, the passcode will be in the memory of iTunes. In this situation, you can back up all the Data on your locked iPhone without unlocking it.
Now easily backup without unlocking your iPhone:
Step 1: Open iTunes and plug your iPhone into your computer. Select the Device icon from the drop-down menu.
Step 2: On the left side of the window, click Summary > Select This Computer > Back Up Now to begin the backup process.
After the backup is complete, you can enter Recovery Mode on your iPhone to unlock it and restore the data from the iTunes backup.
2.3 Using Make NoErase Ipsw (Unauthentic Way)
Perhaps you've heard of the Make NoErase IPSW program. It is supposed to work with iOS 10 and older in helping tounlock iPhone without losing data . However, we have confirmed that it cannot open your iPhone effectively. Don't spend your time and give up.
Part 3.

Other Methods to Unlock iPhone Passcode Without Losing Data
3.1 Using a Third-Party Tool
UnicTool's LockEraser is a complete iOS device unlocking utility. When you get locked out of your iPhone, whether you have entered the wrong passcode too many times or cannot unlock your smartphone for some inexplicable reason, it allows you to bypass the passcode easily. LockEraser will enable you to unlock iphone 13, 13 pro max or all other models passcode problems at home, sparing you the pain of obtaining aid from an expensive unlocking service. Thus, a valid answer tohow to bypass the iPhone passcode without losing data .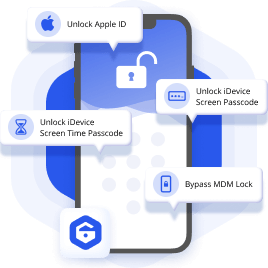 Bypass/Unlock iPhone Passcode
Unlock and bypass the passcode on iPhone with a few steps.
Unlock Apple ID, erase Screen Time limitations, and successfully circumvent MDM
Highly dependable; fully compatible with a wide range of iOS devices and versions
Here is an easy way tounlock your iPhone without losing datausing LockEraser.
Step 1: LockEraser is a program you can download, install, and run on your computer. Choose the "Unlock Screen Passcode" option.

Step 2: Click "Download" after selecting the firmware version corresponding to your device model. Then wait for LockEraser to download and verify the firmware package, which should take a few minutes.

Step 3: Click the "Unlock" button once the extraction is over. The notification will appear on the screen once the unlocking operation completes.
3.2 Using the Recovery Mode
You may bypass the passcode on your iPhone by putting it into recovery mode. This procedure is a little complicated and may take time and energy because it comprises multiple phases. Furthermore, it will restore and erase your iPhone, so make a backup before proceeding to avoid data loss.
Step 1: Connect your iPhone to your computer via iTunes.
Step 2: Initiate Recovery Mode on your iPhone.
Note
For iPhone 8 and newer: Press and hold Volume Down + Volume Up + Side Button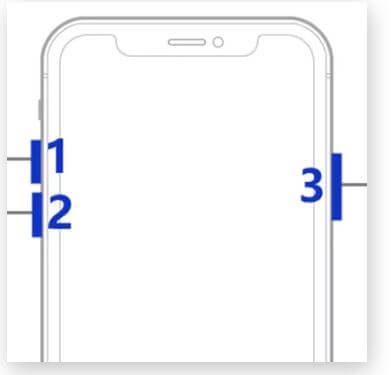 For iPhone 7/7+: Press and hold Volume Down + Side Button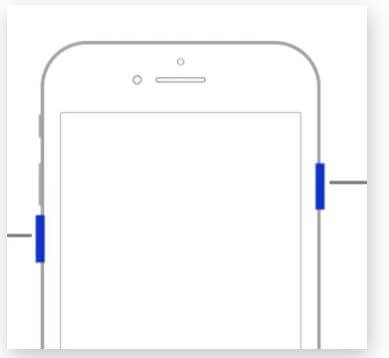 iPhone 6s and older: Press and hold Home + Top (Side) Button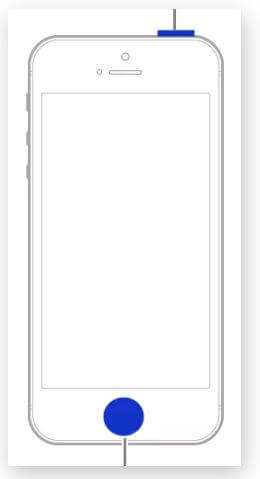 Step 3: When prompted to Restore or Update, select Restore. To finish the restore, follow the on-screen prompts. After that, you'll be able to unlock your iPhone without a passcode.
Conclusion
To conclude, we would reiterate that various factors influence each strategy onhow to bypass the iPhone passcode without losing data . Most importantly, since each Apple release includes a security feature upgrade targeted at closing flaws found in prior iOS versions, some of the techniques presented may not work for all iOS versions. Fortunately, with LockEraser at the rescue, you can easilyunlock your iPhone without losing data.