Are you tired of app store keeps asking for password? Do you hate constantly being asked for your password when trying to download apps?
There could be many reasons that can cause such traumatic errors on your Apple device. These may include outdated software, incomplete app downloads, and restoration of account settings. It's annoying, right? You just want to download apps and games normally.
We know how frustrating this is, and that's why we created this article. Keep reading to find out how to eliminate it forever.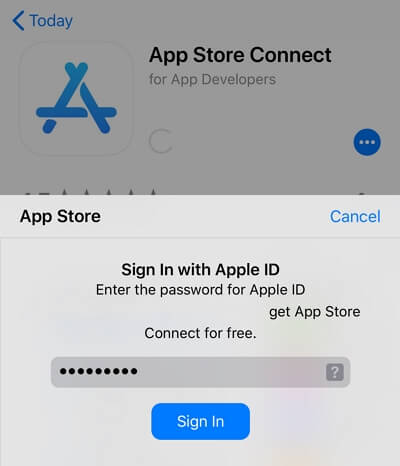 Part 1.

Why Apple App Store Keep Asking for My Password?

There are two primary explanations why Apple might be asking for your password over and over again. The first reason is that they want to ensure that only people who paid for an app or game can use it. This assurance helps prevent piracy, which means more money in developers' pockets.

In addition, the company also wants to protect your personal information from hackers who could steal it if they access your account. No one likes being hacked, which is why Apple is so concerned about security.So, you should find out if your apple ID has been hacked first.

Below are some common causes the App Store keeps asking for passwords:
1. Verification of Security Code
When you set up a payment method to install paid apps on your Apple device, the company verifies the payment options. It can include confirmation of the card's expiry date and verification of the code sent by the company. Once you complete the process in this regard, you are less likely to see the password appear again.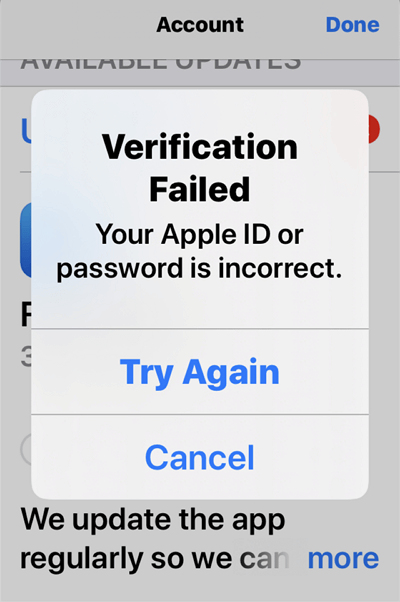 2. Problems With the Account Settings
About app store requires password every time, here are multiple account settings associated with each iPhone device. It includes setting up FaceTime, iCloud, iMessage, and App Store. Any problem associated with these account settings can be the reason why your App Store keeps asking for a password.
3. Unfinished Apps
I faced this issue a month ago when an app failed to be downloaded was causing the same trouble for me. It did not appear on the home screen, but it consistently pushed the password screen every time I entered the App Store.
In this case, just delete the unfinished app and restart the downloading process. Hurrah, the problem was fixed.
There are multiple account settings associated with each iPhone device. It includes setting up FaceTime, iCloud, iMessage, and App Store. Any problem associated with these account settings can be the reason why your App Store keeps asking for a password.
4. Some Apps That Require iCloud Login
The repeated appearance of password queries by the App Store can indicate that some apps need iCloud login. App Store keeps asking for password if you have downloaded apps that require iCloud login before the update.
5. Network Problems
A change in your WiFi network settings can cause several minor problems with your connected devices. For example, if someone changes the router settings or manipulates the IP addresses of the network, it may cause several problems for some users on the network.
One of the potential problems is that App Store starts asking for passwords whenever you want to download an app on your iPhone or iPad.
6. Use of Apps Linked to Someone Else's Apple ID
A common reason for frequent password queries by the App Store is that you might be using an app linked to someone else's Apple ID. In this case, you need permission from the real owner of the app to use the downloaded app.
The system detects an inconsistency between Apple ID using the app and the one that purchased it. Therefore, it asks for passwords repeatedly and can notify about incorrect passwords.
See also: How to Unlink Two iPhones with Same Apple ID?
Part 2.

How Do I Stop Apple From Asking for App Store Password?

While there are several reasons behind the App Store asking for the password repeatedly, let's focus on the action part to solve the problem for you permanently. Here we've listed some ways you can get rid of the problem, so you won't have to deal with it anymore. Apple Store soon stop asking for password if you follow these steps.
1. Adjust the App Store Settings
When it comes to downloading paid apps on your Apple device, you have two options. You can either set the settings to "Always Require", which means you will have to enter your password every time you purchase from the App Store.On the other hand, you can change the settings to "Require After 15 minutes" to eliminate password queries if you buy several apps within 15 minutes.
In this case, you should undoubtedly set the settings to the second option, which means you can purchase several apps without entering the password for 15 minutes. Here is how you can adjust the iPhone settings in this regard:
1

Go to Settings > [Your name] > Media & Purchases.

2

Tap "Password Settings" and then choose the "Require After 15 Minutes" option.

3

Similarly, you can switch off the password requirement for free downloads by deselecting the "Require Password" option under the FREE DOWNLOADS section.
2. Restart Your iPhone
Recent software and security updates sometimes introduce glitches in the device. Older iPhones are especially prone to this problem. All you have to do is restart your phone to see if the issue of the App Store keeps asking for passwords to get fixed.
Many users have reported that the persistent password requirements from the App Store vanished once they restarted their iPhone devices. As far as restarting is concerned, there There is nothing rocket science about it. Depending on the model, you just have to use volume buttons and a power button to restart the device within seconds.
For iPhone 13/12/11/X/XS/XR/8/SE (2nd generation), first press and release the volume up followed by the volume down button, then press and hold the side button. When the Apple logo appears, release the button.
For iPhone 7, simultaneously press the volume down and Wake buttons. Release the buttons when the iPhone boots up.
For iPhone 6s/SE (1st generation), press and hold both the Wake button and the Home button at the same time. When the Apple logo appears, release both buttons.
3. Do Not Install Apps From Unknown Sources
If you somehow manage to download apps from any third-party source, it could lead to several unseen problems. More specifically, it can affect the behavior of your App Store.
For instance, the App Store might ask for the deletion of such an app besides demanding continuous confirmation of passcodes. Therefore, it is advisable to remove such apps from your phone as soon as possible.
4. Update Your Apps Regularly
If you do not update the downloaded apps regularly, the purchased apps need verification from the App Store for updates. As a result, you might see the App Store keeps asking for passwords again and again.
That is why you need to update the app regularly to prevent continuous verification of the purchased apps. For this purpose, you need to keep track of the red circle symbol, which indicates the need to update the app.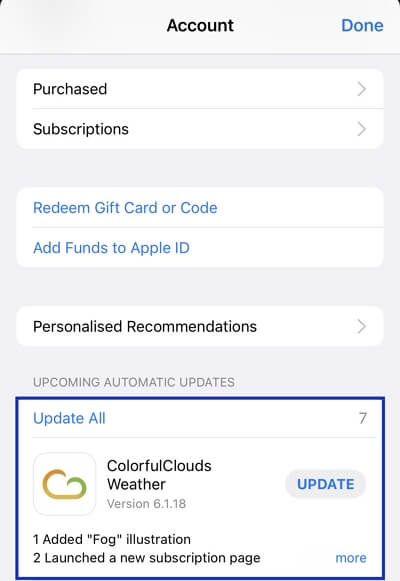 5. Disable iMessage and FaceTime
The App Store ID on your iPhone manages iMessage and FaceTime on your device. However, regardless of their usage, these two apps continuously need account information from the Store. As a result, they can cause a password inquiry error on your iPhone.
You can disable both of these features to see if it solves the problem for you. Follow these steps to temporarily block or disable iMessage and FaceTime on your iPhone device.
For FaceTime: Open the Settings > FaceTime. Just turn off the "FaceTime" option.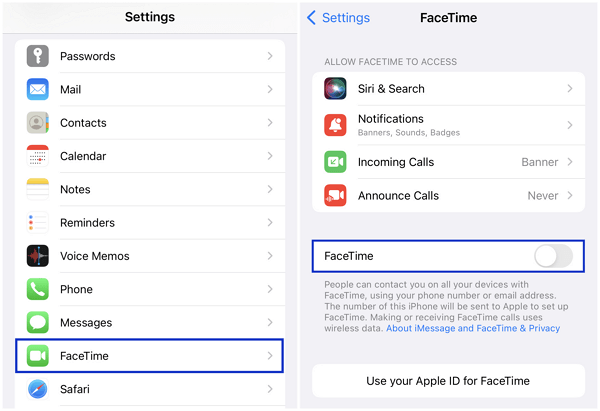 For iMessage: Go to Settings > Messages. Disable the "iMessage" option here.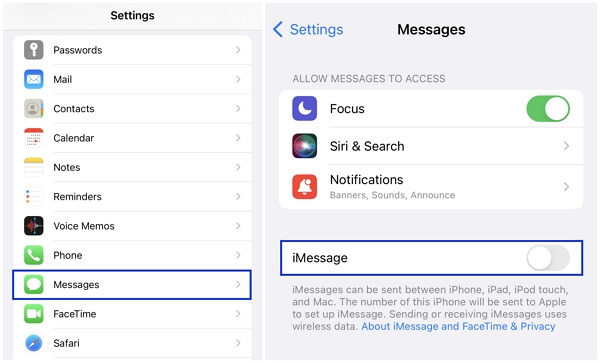 6. Log in and out of Apple ID
The last step is to log out of your Apple ID and sign in again to permanently resolve this issue of the App Store keeps asking for password. However, knowing your Apple ID credentials is the primary thing to remember in this step and you should find your Apple ID password. Failing to do so can further increase the complexities of operating an iPhone or iPad device.
1

Go to Settings > [Your name]. Scroll down and click on the "Sign Out" button at the bottom.

2

To log in again, go to Settings > Sign in to your iPhone. Enter your Apple ID and password correctly.
People also ask:How to Unlink Two iPhones with Same Apple ID
---
Bounus:

What to Do if I Forgot My Apple ID Password?

The LockEraser is a professional and straight forward iPhone password removal tool and Apple ID removal tool.LockEraser application that allows you to remove many iPhone/iPad passwords in minutes, includingbypassing Apple ID without friction,4-digit and 6-digit passwords. Code, Touch ID, or Face ID are all options.

After unlocking Apple ID, you can freely log in with a different Apple ID or create a brand new Apple ID on your device.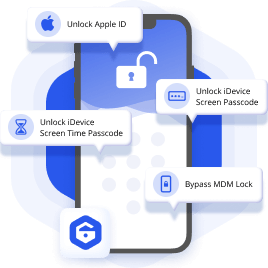 Unlock Apple ID
Easily unlock all iOS devices without a passcode
Quickly remove the screen time restrictions and passcode.
Get past parental controls with ease
Data security assured
Activate MDM without going through the procedure of activation
Remove the MDM profile from locked devices.
1

Download, install and launch LockEraser on your computer. Select "Unlock Screen Passcode" mode.

2

Choose the firmware version provided based on your device model and click "Download". Then wait a few minutes for LockEraser to download and verify the firmware package.

3

When the extraction is completed, click the "Unlock" button. When the unlocking work is done, you will see the notification on the screen.
Conclusion
The App Store keeps asking for password is annoying because we don't exactly know what is causing the problem. We hope the guidelines provided in the guide have helped you solve the problem permanently. If you want to unlock App Store password, Lockeraser for password would be nice try for you!