Many people have asked if any iPhones have a secret passcode to open them. While there is no special passcode that will unlock every single iPhone, there are several tips and tactics that can make guessing someone's passcode simpler.
Today, I'll teach you how to unlock any iPhone in 2022 with my secret passcode. You probably lost your iPhone passcode or want to unlock someone else's phone without permission. Unlocking an iPhone that isn't yours or locked by someone else isn't difficult.
You can unlock the iPhone without having to reset it or try to unlock it with software made for unlocking an iPhone by using a secret passcode instead of resetting it. Here I will also introduce an amazing and effective free-of-cost tool to unlock any iPhone, the tool is called Lockeraser do read the whole article to learn about it more.
Part 1.

How Can You Try the Secret Passcode To Unlock Any iPhone?

You are almost certainly not the owner of the iPhone if you don't know the passcode. Moreover, if you seek a secret passcode to unlock it, you might forget your passcode or try to invade another's iPhone. To unlock the iPhone, you will have to make intelligent assumptions.

You can unlock the iPhone without having to reset it or try to unlock it with software made for unlocking an iPhone. Using a secret passcode instead of resetting it or trying to unlock it. You can always use a program meant for unlocking an iPhone.

If you want to unlock an iPhone using a secret password, the first thing you should do is attempt some frequent combinations. Because many users do not consider setting complex passwords, basic passwords such as 1 2 3 4 or all 0 or all 1's are frequently used on phones.

Alternatively, if you are close with the person whose iPhone you are attempting to unlock, you might try to unlock the phone using their or a relative's birth date.

This secret password to unlock any iPhone will only work if the user has configured their iPhone to have a simple passcode; if this is not the case, you may try the techniques listed below, which are guaranteed to unlock the iPhone you are attempting to get the login.
Part 2.

Using a New Secret Button To Unlock Any iPhone?

Simply describe that you are not the owner of the iPhone you wish to unlock. Hence trying to unlock any iPhone using a new hidden button can be riskier for you. This is not good if the owner finds out later that you tapped their phone.

However, you're likely to lose some data on the phone," and accessing the phone will need wiping the iPhone. You'll require Apple ID to unlock the iPhone, but because you're not the owner, you'll have to break in through the backdoor.

To put an iPhone into recovery mode, hold down the power and home buttons or the power and volume down buttons at the same time. When the "connect to iTunes" logo appears on the locked iPhone, plug the iPhone into the computer, and from the pop-up windows, select Restore to force a factory reset of any iPhone with iTunes.

If you can't get any iPhone into recovery mode or the factory resting iPhone is too tough, move on to the third section to force the factory to reset the iPhone automatically.
Part 3.

Using a New Secret Button To Unlock Any iPhone?

If you are looking for an easy way to unlock any iPhone, read this article. Here I'm providing you with three different methods to unlock any iPhone without being time-consuming.
1. Using lockeraser to unlock iPhone with a few clicks
Here, you can use LockEraser to unlock your iPhone with a few clicks without erasing your iPhone data, also you will be able to fool the Siri to unlock your iPhone. Lockeraser is a smart and powerful unlock program that allows you to access your iOS devices even if you don't have a passcode. It was created to handle various events and conditions, one of which was forgetting your iOS device's passcode and frantically needing to overcome the lock screen.
Here are some highlights on why should you use lockeraser to unlock any iPhone:
You can unlock your iPhone without passcode in only a few minutes.
Easily get through Apple ID, screen-time passcode, and MDM lock.
Simple enough for anybody to use at home to unlock iOS devices.
Make your iPhone unlocked for the remainder of its life.
All iOS versions and devices are supported, including the most recent iPhone 13 and iOS 15.
A free trial is available to test compatibility.
Now, follow these three simple steps to unlock any iPhone:
1
Download, install and launch LockEraser on your computer. Select "Unlock Screen Passcode" mode.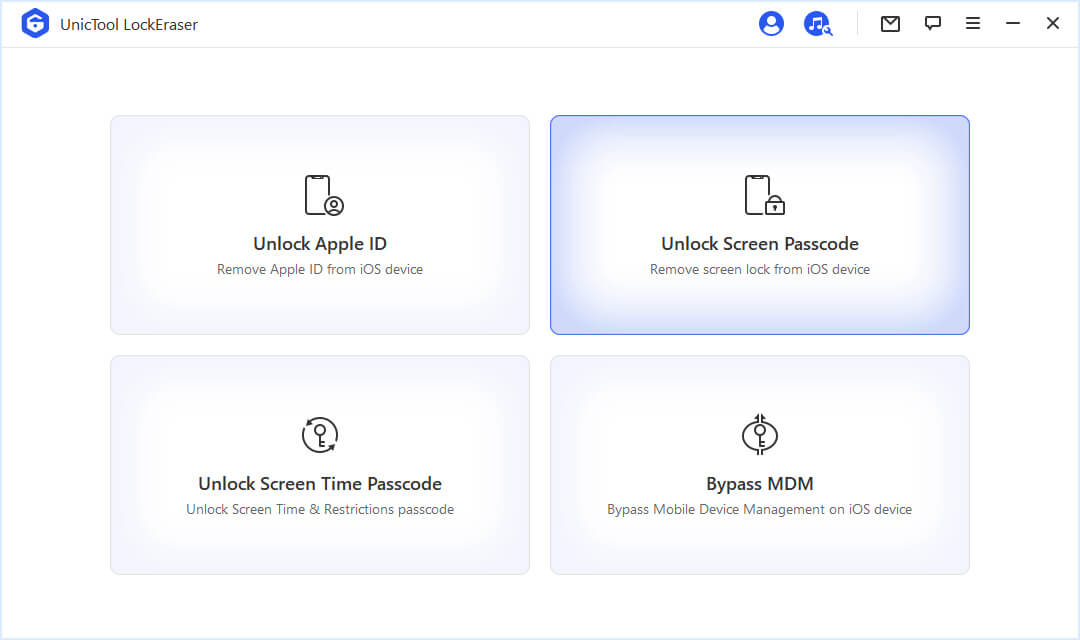 2
Choose the firmware version provided based on your device model and click "Download" . Then wait a few minutes for LockEraser to download and verify the firmware package.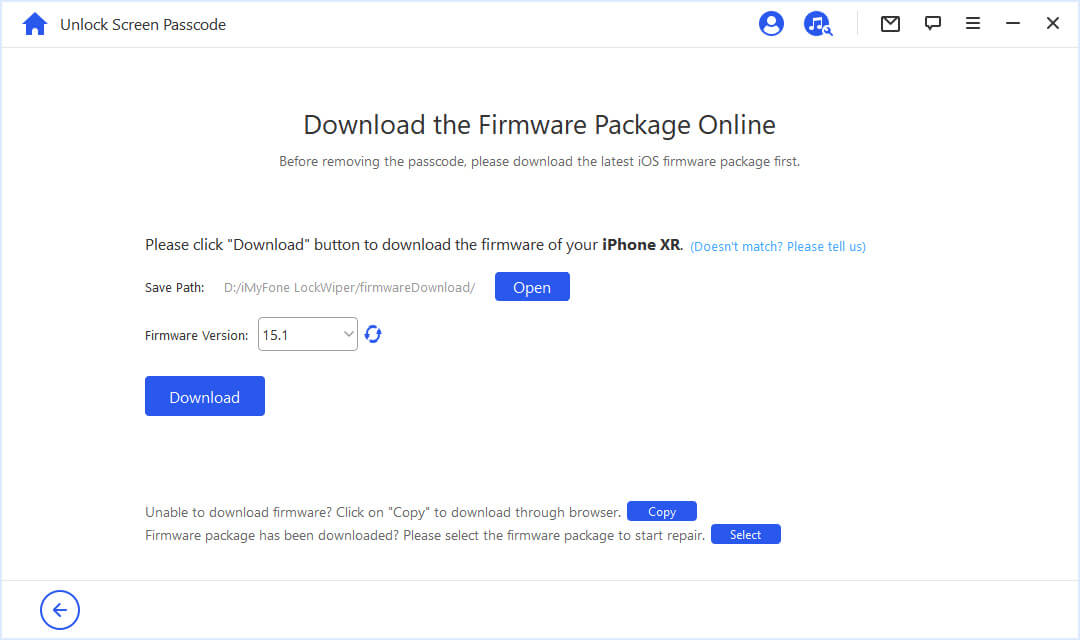 3
When the extraction is completed, click the "Unlock" button. When the unlocking work is done, you will see the notification on the screen.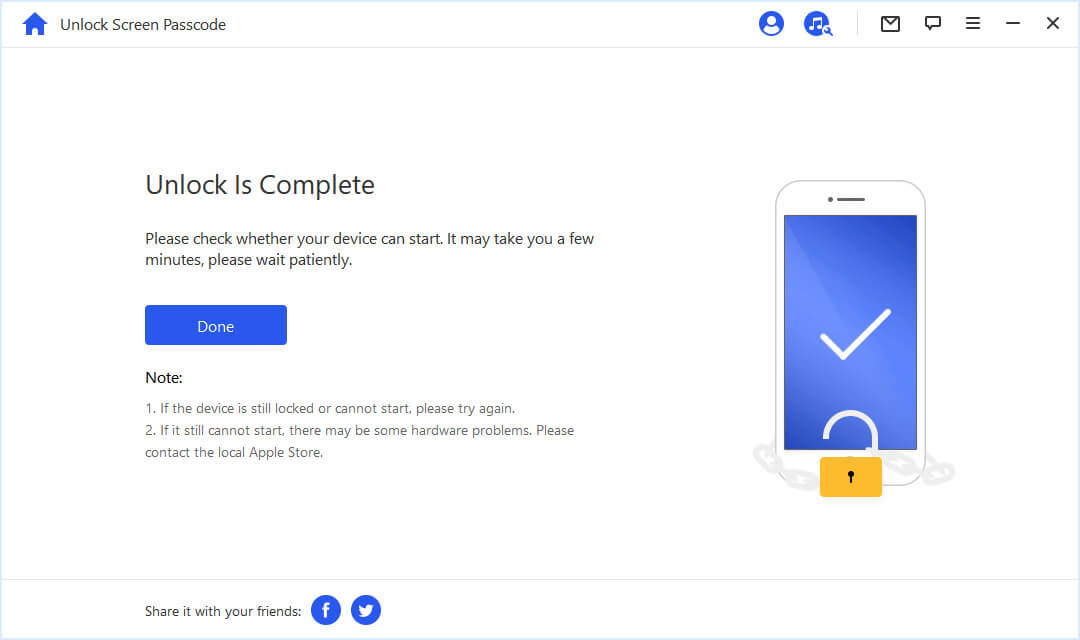 2. Fooling Siri To Unlock iPhone
It is a well-known method, some of you may have previously heard that the iPhone screen may be unlocked by fooling Siri. Let's get right to the steps without wasting any more words.
Step 1. When you ask Siri a query, she will launch an application. "Hey Siri, what time is it?" is an example of this. You'll be presented with a clock, which you may press to launch the clock program when you do so.

Step 2. In this program, look for a place where you can type, such as the "+" button, then put anything into the search box.

Step 3. Then, press on the word and select "Select All".
Step 4. It would be best if you were given a few alternatives due to this. After that, tap "Share" and then "Message".
Step 5. You may create a new contact by putting a word into the sender bar, selecting it, and making a new contact.

Step 6. Then select a photo for the contact, click the "Home" button, and your iPhone is now unlocked with Siri.
3. Using Find My iPhone To Unlock Any iPhone
However, lockeraser is one of the simplest and most effective methods for unlocking your iPhone without Siri, there are a few more options.
The first is to make use of Find My iPhone. You're undoubtedly asking why Find My iPhone isn't built to track a misplaced phone. No, it's not the case, it can also assist you in gaining access to a locked phone. The steps to do this are outlined below.
Step 1. Go to the Find My iPhone website on another device or computer.
Step 2. Log in to the Apple ID associated with the device.
Step 3. Choose "All Devices" and select the device you want to unlock.
Step 4. Select "Erase iPhone" to erase all data from the device.
Step 5. Finally, restore the data via iTunes or iCloud. Moreover, before you use this approach, please back up your data because it will listen in on your device.
Conclusion
Now you might understand the beauty of using lockeraser as it's quick and simple to use every time and anywhere without any risk of losing the data of your iPhone.
The simplicity and effectiveness of Lockeraser are its greatest assets. This software will unlock your iPhone without affecting your security or privacy once you've downloaded it. If you've been attempting to figure out how to break into a locked iPhone without the password, Lockeraser is by far the most effective and trustworthy approach.