When you reset your iPhone, all your customized settings and data stored on your iPhone, like your contacts, photos, browsing history, and applications, are eliminated. Here we will mainly focus on the first issue – your iPhone got disabled / locked and is not connected to the internet. To restore factory settings on your iPhone, you can follow various methods without iTunes. This article will show you easy and practical step-by-step operations to unlock your iPhone and factory reset without using iTunes.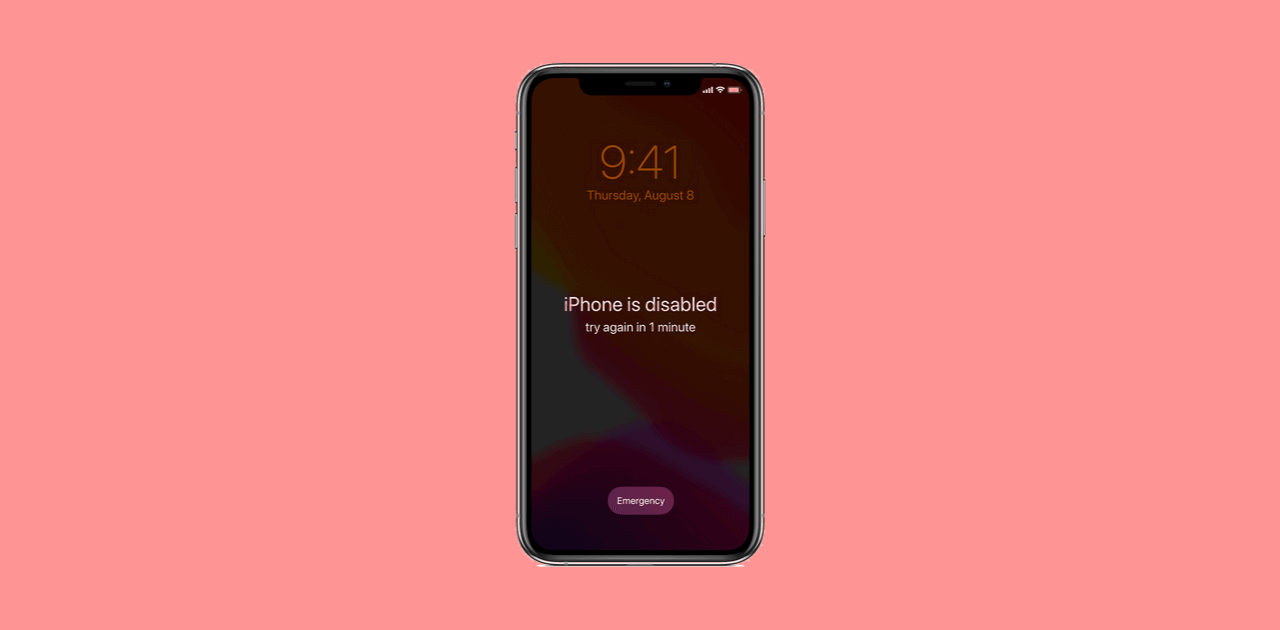 Part 1.

Three Methods to Factory Reset Locked/Disabled iPhone without iTunes

You can use several procedures to factory reset locked/disabled iPhones without iTunes. We will focus on the following three methods.
1. Using LockEraser to Factory Reset Locked iPhone Without iTunes
It's the easiest and most commonly used feature in the iPhone to factory reset your locked iOS device without iTunes. If you have forgotten the screen passcode of your Apple ID/iPhone, or unfortunately, your iOS appliances are locked, do not dither to give it a try to LockEraser. This potent and proficient unlocking application will make the whole lot easy for you and take you out of anxiety. LockEraser is an app that is a product of UnicTool. It provides an easy and trouble free solution to your iPhone related issues. If your iPhone is locked, just a couple of simple steps will enable you to start using your iPhone again and without any troubles.
You can use LockEraser in the following situations.
Your iPhone got disabled /locked.
When you forgot the passcode.
You bought a used iPhone that is secured with a passcode.
1
Download, install and launch LockEraser on your computer. Select "Unlock Screen Passcode" mode.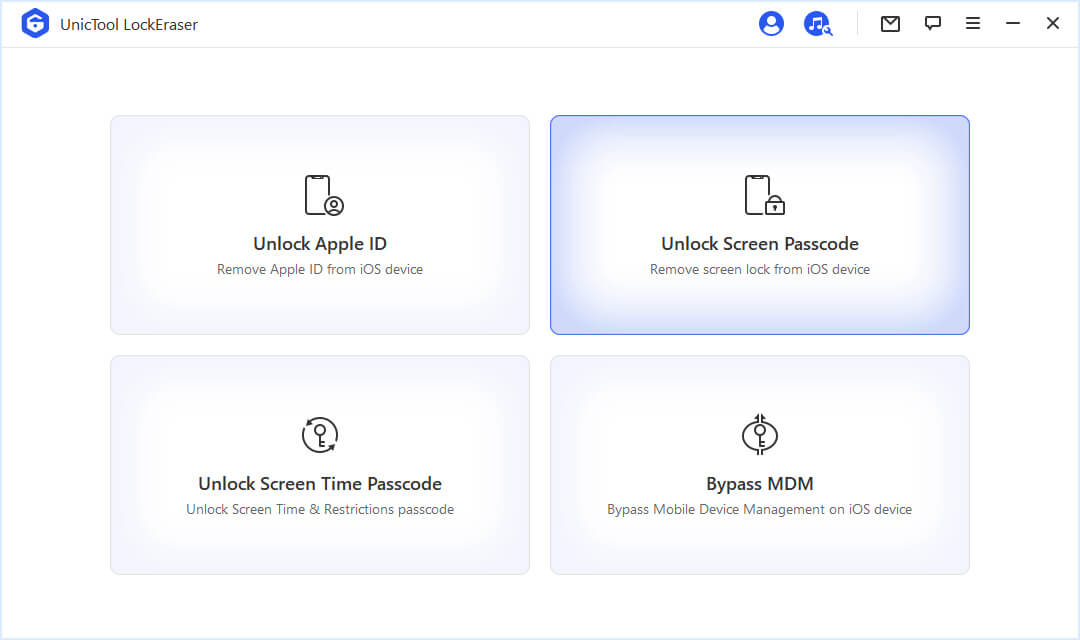 2
Choose the firmware version provided based on your device model and click "Download" . Then wait a few minutes for LockEraser to download and verify the firmware package.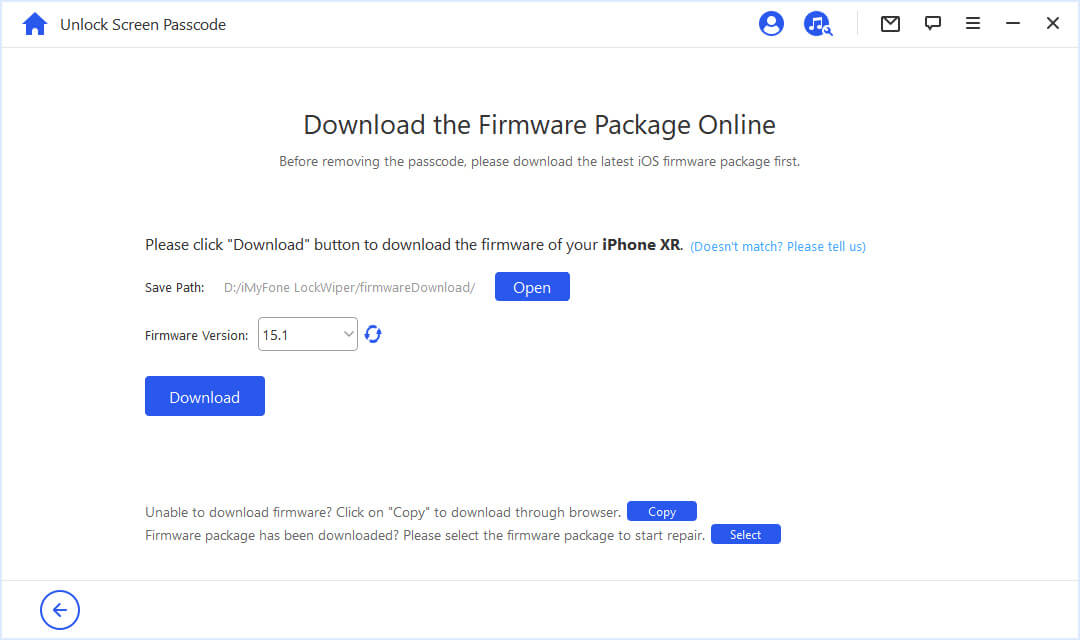 3
When the extraction is completed, click the "Unlock" button. When the unlocking work is done, you will see the notification on the screen.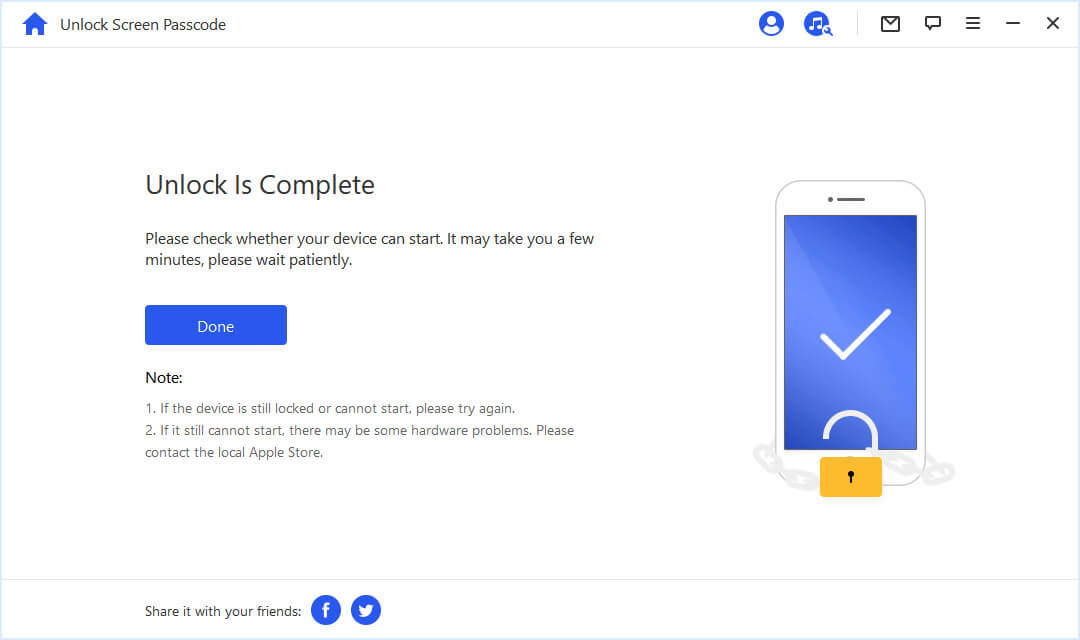 Pros
A very convenient to use method.
Can be used anywhere and anytime, under all circumstances.
Useful in case you have not synced your device on iCloud.
Works even if you do not remember your iPhone ID or passcode.
Top of it, it is a reliable, efficient, user-friendly, and professional app, which will take you out of trouble hassle free.
Cons
You need a computer to connect your device
2. Using Find My iPhone to Factory Reset Locked iPhone Without iTunes
If you have another iPhone, you can reset your disabled iPhone without iTunes and without using a computer.
Step 1. On the other iPhone, if you have not already installed 'Find My iPhone', go to the App Store and download it.
Step 2. After logging in to your iCloud account, open the 'Find My iPhone' app.
Step 3. All the Apple iPhones that you have on the same iCloud account will be shown here. Find your disabled iPhone and tap on it.
Step 4. Out of the options shown on the screen, tap on the 'Erase iPhone' option. This will erase your iPhone and restore it to factory settings. Your passcode will also be removed from your device.

Step 5. Your device is restored to factory settings. You can now make a backup on iCloud so that such a situation does not recur.
Pros
You do not need a computer to login.
Can be used when you want to dispose of your iPhone.
Cons
All your stored data will be lost.
You must have another iPhone with you.
Your iPhone must be synced by an iCloud account.
All your stored data will be lost.
3. Using iCloud.com to Factory Reset Locked iPhone Without iTunes
There is a possibility to restore factory settings on your iPhone remotely – using your computer browser. You should keep in mind that the passcode is required to unlock your screen. This is not your iCloud password. So you can easily access your iPhone through iCloud in your computer browser. However, there is a requirement that the 'Find My iPhone' feature be enabled on your device. It would be best if you also remembered the password of your Apple ID.
Step 1. Open icloud.com and log in your Apple ID and passcode from your computer.

Step 2. At the top of your browser window, click on 'Find My iPhone.' After it is open, click on 'All Devices.' Just in case your iPhone is listed in the devices, it will show here.

Step 3. Click on your iPhone and tap on the 'Erase iPhone' option. Your iPhone will factory reset. In this way, you will be able to wipe your iPhone without passcode or iTunes.
Pros
Can be used even if your iPhone is not connected to the internet.
Very easy to operate.
Cons
You will lose all stored data.
Your iPhone should be listed in your computer browser.
You must not forget your apple ID password.
Part 2.

How To Avoid iPhone Becoming Disabled Again?

All said and done, it is important to take some preventive measures to avoid undergoing the same nonsense again. You can easily avoid a panicky situation by not using a couple of features.

First and foremost thing to observe is to protect your iPhone from any physical damage. There is a likelihood that if your iPhone gets damaged, some or all of the features of your device might stop functioning. It is important to factory reset your iOS device in such a case.

By disabling a couple of features like 'Tap to Wake' and 'Raise to Wake' can help you avoid your iPhone becoming locked or disabled. It will prevent entering the wrong passcode. If you have activated this feature, or if it is automatically activated, it is important to go to 'Settings.' In the 'Accessibility,' tap the 'Touch' option. Toggle the 'Tap to Wake' option and switch it off. Similarly, in the 'Settings,' you can switch off the 'Raise to Wake' option in 'Display and Brightness' the 'Settings.'

The longer the 'Auto-Lock' time, the more chances to accidentally lock your iPhone and the more chances of getting you in trouble. The 'Auto-Lock' time should be kept conveniently adjusted so that it does not get locked too soon. A convenient time is to set it at 30 seconds. This setting can also be modified to your requirement in the Settings – Display and Brightness – Auto-Lock option.
Conclusion
It is quite convenient to factory reset your iPhone if it gets locked or disabled due to any of the reasons mentioned above. There are pros and cons to the different methods, however you can use the best one that is applicable to the condition you are in. One thing is pretty sure that you will have to forego all the stored data in your iPhone. Keeping your backup on the iCloud and transferring the excess data to a secure storage device is important.
The above methods show that the best solution to the problem is using 'LockEraser' app provided by UnicTool. Tough it erases the saved data from the phone, it nevertheless enables the iPhone to be used again. What could be better than an effective, user-friendly, secure, professional and efficient application?