If you can't remember your Apple passcode and are scared of typing the wrong entries. Then, there must be a question in your mind of "how many attempts to unlock iPhone?"
No matter how agitated you're, if you have entered 4-8 wrong passcodes, you'll have to wait for 1-5 minutes. Whereas for 9 wrong attempts, 1 hour will render you the chance of attempting another try. The 10th wrong unlocking attempt with a passcode is when you get a dialogue box saying, "iPhone is disabled, connect to iTunes."
But don't worry about how many tries to unlock the iPhone! As LockEraser is equipped with the required features and necessary attributes allows an iPhone user to unlock the iPhone bypassing all the restrictions. With LockEraser, cut your visits to the service centre and unlock your locked iPhone within seconds!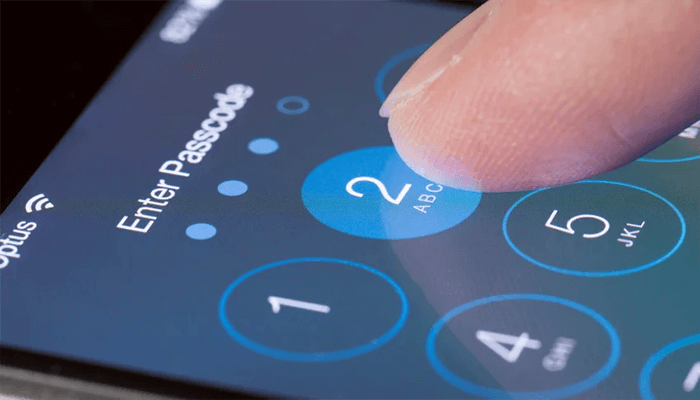 Part 1.

How Many Attempts to Unlock iPhone via Apple's Default Settings?

The locked iPhone gives serious headaches. For security measures, a passcode is set up by an iPhone user. If you forget that passcode, Apple allows you to enter 5 failed attempts. After 5 failed attempts, incremental time locks are what make you wait to type any other wrong passcode.
| Wrong Attempts | Incremental Time to Unlock iPhone |
| --- | --- |
| 6 failed attempts | Wait for 1 min to enter another passcode |
| 7 failed attempts | Wait for 5 mins to enter another passcode |
| 8 failed attempts | Wait for 15 mins to enter another passcode |
| 9 failed attempts | Wait for 1 hour to enter another passcode |
It's the 10th attempt which locks the iPhone completely, showing a message "iPhone is disabled/ security Lockout." For now, you have to connect your iPhone to iTunes to unlock it. This way of unlocking involves a chance of losing all your data if you haven't backed up.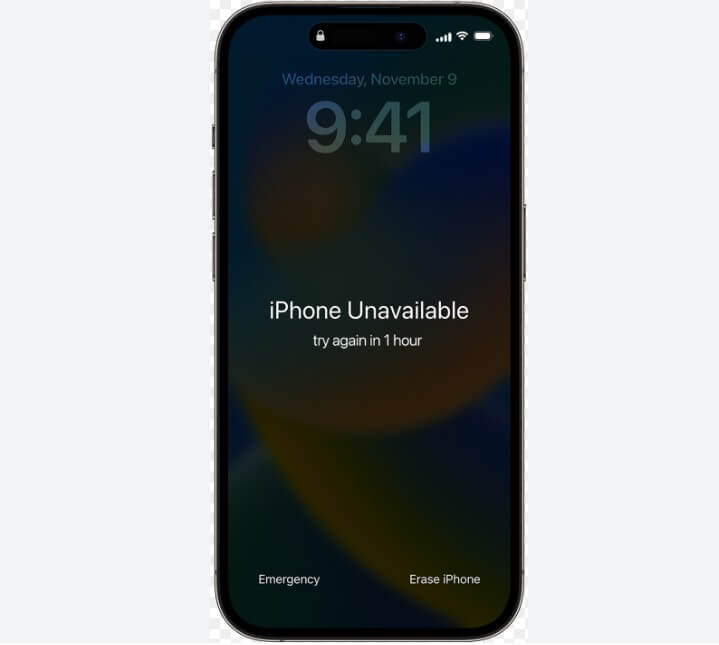 People also ask:[iOS 17 Supported] 9 Reasons Why Apple ID Verification Failed
Part 2.

How to Unlock an iPhone After Too Many Attempts?Top 4 Ways Here!
1. Using LockEraser iPhone Passcode Unlocker
LockEraser is an all-in-one effective and user-friendly tool that allows bypassing all the restrictions without involving the hassles of Apple ID required to unlock an iPhone. The features include Unlock Apple ID, Unlock Screen Passcode, Unlocking Screen Time Passcode, Bypass MDM Lock with its brilliance.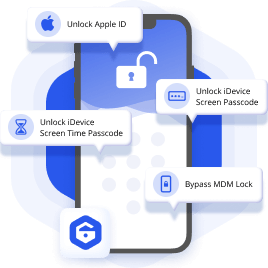 Unlock Screen Passcode
Easily unlock all iOS devices without a passcode
Quickly remove the screen time restrictions and passcode.
Get past parental controls with ease
Data security assured
Activate MDM without going through the procedure of activation
Remove the MDM profile from locked devices.
Let us tell you a simple and direct method of unlocking an iPhone without losing your data in a few minutes with LockEraser.
1

Download, install and launch LockEraser on your computer. Select "Unlock Screen Passcode" mode.

2

Choose the firmware version provided based on your device model and click "Download". Then wait a few minutes for LockEraser to download and verify the firmware package.

3

When the extraction is completed, click the "Unlock" button. When the unlocking work is done, you will see the notification on the screen.
2. Unlock a Locked or Disabled iPhone Using iTunes
Another way of unlocking your locked or disabled iPhone is by using iTunes. The limitation of this way of unlocking is if your iTunes isn't synced with the iPhone, you may lose your previous data. This is why it is recommended to unlock with LockEraser to secure your data.
1

Open iTunes on your computer. Connect your locked iPhone through cable and allow iTunes to recognize the device.

2

Click "Summary" and head towards the "Restore iPhone" option.

3

Now allow iTunes to recognize your device and then start restoring the previous data by clicking "Restore Backup".
Your iPhone will be unlocked with all the data if you had previously backed up your data on iTunes. If not, you'll need to set it up as a new iPhone.
People also ask: How to unlock a disabled iPhone With Connecting to iTunes
3. Unlock a Locked or Disabled iPhone Using Recovery Mode
Never syncing your iPhone to iTunes or setting up Find My iPhone on iCloud allows your locked iPhone to erase the data entering into the recovery mode. The limitation is losing all your data. This is why LockEraser is recommended to unlock your iPhone as it ensures restoring the locked iPhone without erasing content.
1

Download iTunes on your computer.

2

Quickly press and release the volume up and volume down buttons then press the power button. The iTunes screen will pop up.

3

You'll need to click on restore or update the iPhone. Click restore to set it to factory settings.
4. Unlock a Locked or Disabled iPhone Using iCloud
To unlock your disabled iPhone using iCloud requires your Apple ID and Find My iPhone enabled on your iPhone.
1

Open iCloud on your computer and sign into your Apple ID.

2

After signing in, click "All Devices" on your browser's top and choose your iPhone. If it's not on the list, unlocking your iPhone with LockEraser is recommended.

3

If your iPhone is on the list, erase it. This will wipe off all the associated passwords.

4

Once erased, restore your iPhone from any of your recent backups. If no backup is found, set up as a new iPhone enabling notes, contacts, and iCloud as options.
People also ask: How to Turn Off "Find My iPhone" Activation Lock with or without Apple ID?
Part 3.

What Else Might Happen after 10 Failed Attempts?

In case your iPhone gets stolen, there's a security option "self-destruct data mode" in iPhone that ensures erasing all the data after 10 failed attempts.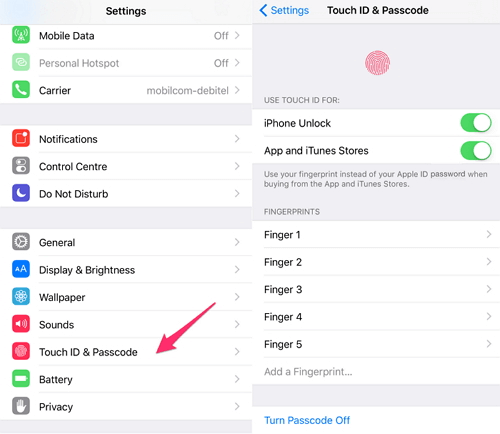 You can enable this mode on your iPhone 8 or early models by visiting Settings>Touch ID and Passcodes>Erase Data. As you will switch on the toggle of "Erase Data" all your data will be wiped off with the 10th failed passcode attempt to ensure your data safety.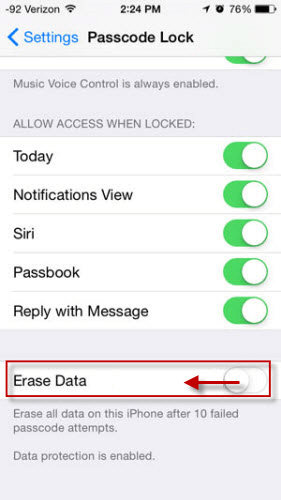 On iOS 15 or later versions, like iOS 17, click on Settings> Touch ID and Passcodes>Erase Data and then find the option to be chosen by scrolling down. This self-destructs data mode of the iPhone allows the protection of important data if you lost your iPad/iPhone somewhere. This easy, secure, and straight content erasing is beneficial in case your iPhone is snatched or robbed!
Conclusion
Despite all the good features of the iPhone, the locking issue is common. The new updates and dropping features introduces a software called LockEraser that ensures unlocking the iPhone in minutes. The user-friendly interface and fast-paced algorithms allow it to be compatible with every iOS version.
No matter if you have forgotten your Apple ID, iPhone passcode, or Face ID, this app allows you to have a safe unlocking experience without worrying about "how many attempts to unlock iPhone?" This all-in-one software is downloaded worldwide as it ensures no damage to the iPhone with a secure and safe experience of restoring your locked iPhone without losing your important data. Get started today!(use LockEraser)