If you love My Hero Academia, you must read My Hero Academia online before. wishing to make your favorite characters come alive, this article will show you how to use a My Hero Academia Ai voice changer to create voices like Deku's voice.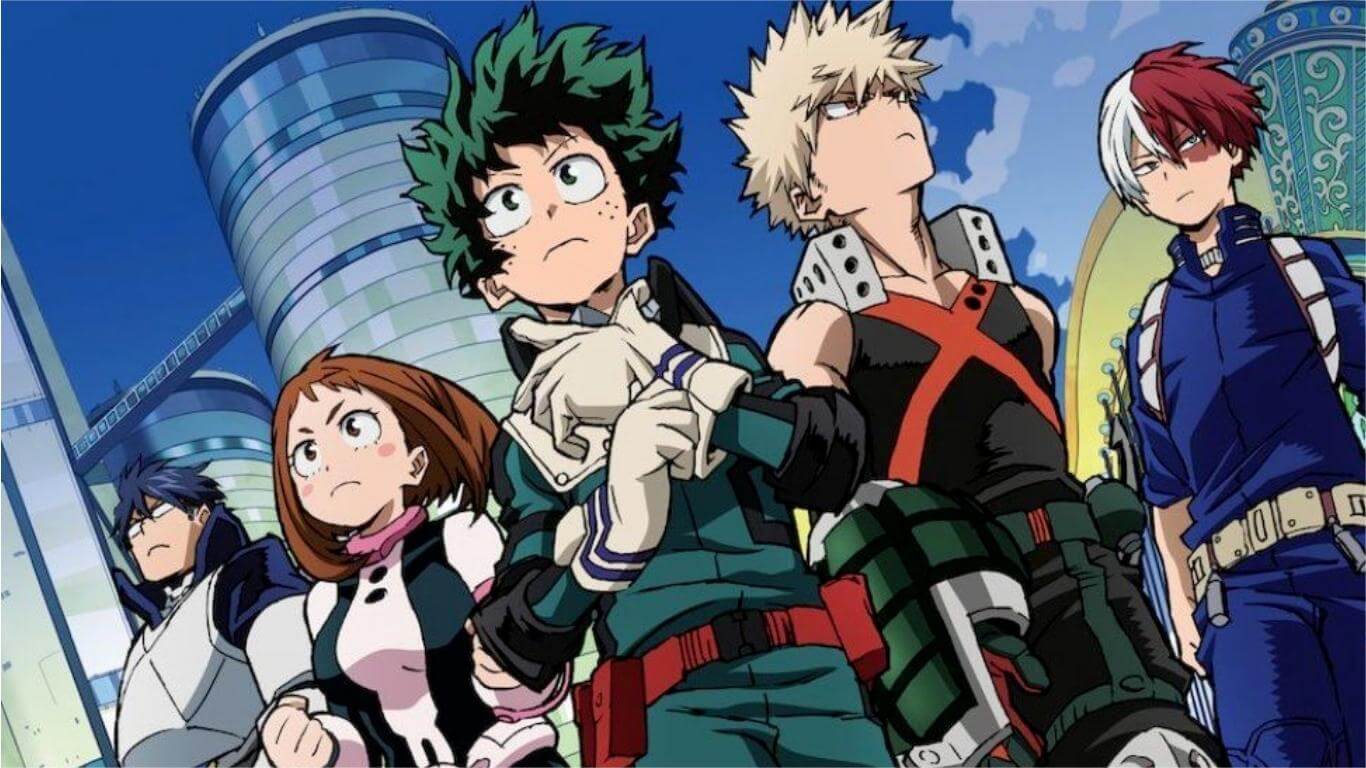 Part 1. What My Hero Academia Tells About?
My Hero Academia is a popular Japanese manga and anime series about superheroes, created by Kohei Horikoshi. It takes place in a world where superpowers called "Quirks" are common. The main character is Izuku Midoriya, a young boy without powers who dreams of becoming a hero. The series has an exciting plot, memorable characters, and thrilling action, which has earned it a huge fan base worldwide.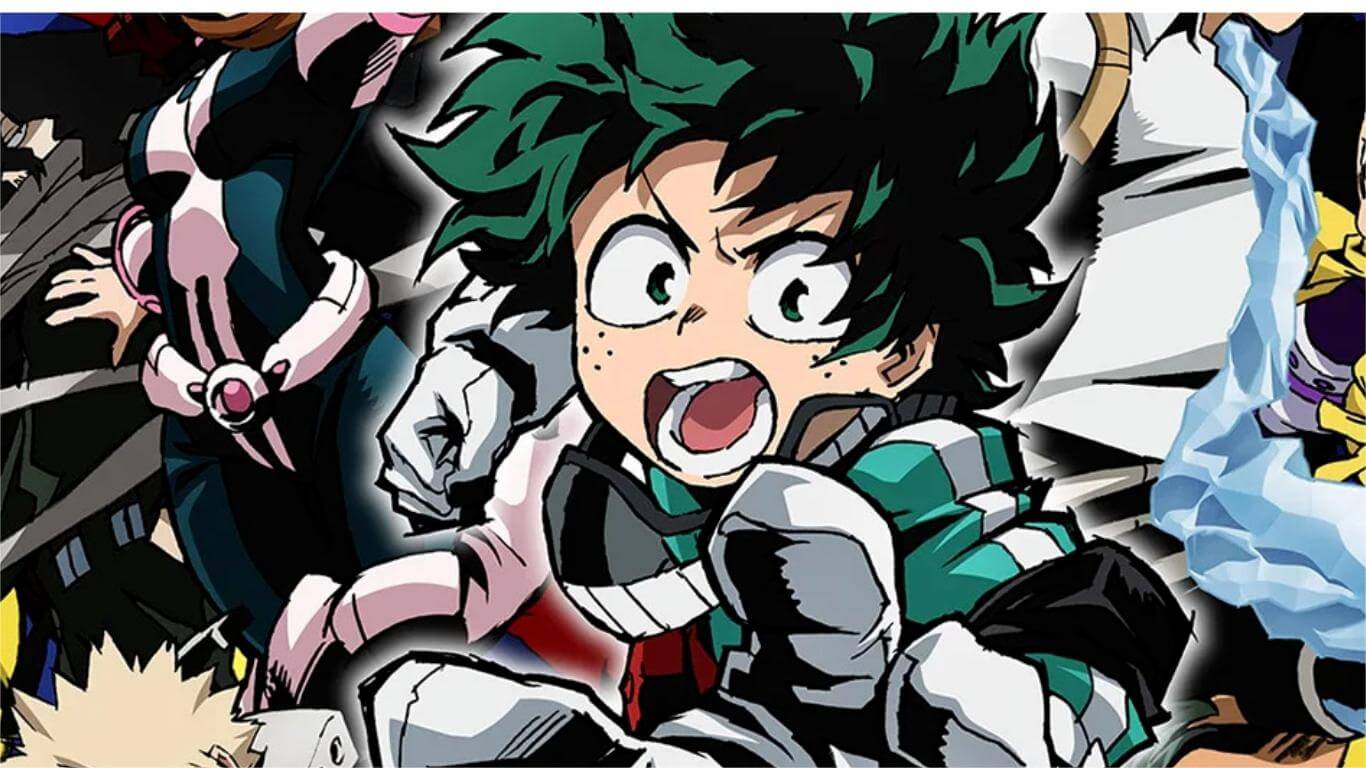 Part 2. Info of My Hero Academia Voice Actors
To help you understand the voices you'll generate, let's take a look at the main characters in My Hero Academia and their voice actors. Please note that the voice actors listed here are for both My Hero Academia voice actors English and Japanese versions of the anime series. You can find more details and explore all the My Hero Academia voices on the Unictool MagicVox and VoxMaker website:
1. Izuku Midoriya-Deku(Justin Briner/Daiki Yamashita)
2. Katsuki Bakugo(Clifford Chapin/Nobuhiko Okamoto)
3. Ochaco Uraraka(Luci Christian/Ayane Sakura)
4. Shoto Todoroki(David Matranga/Yuki Kaji)
5. All Might(Christopher Sabat/Kenta Miyake)
6. Tenya Iida(J. Michael Tatum/Kaito Ishikawa)
7. Tsuyu Asui(Monica Rial/Aoi Yuki)
8. Eijiro Kirishima(Justin Cook/Toshiki Masuda)
9. Momo Yaoyorozu(Colleen Clinkenbeard/Marina Inoue)
10.Denki Kaminari(Kyle Phillips/Tasuku Hatanaka)
Part 3. Easiest Way To Get Real-Time My Hero Academia Characters Voice-Magicvox
Many people like Deku' voice in My Hero Academia. So how to do Deku voice and other charactrers voices in My Hero Academia. MagicVox is a cool tool that can change your voice to sound like My Hero Academia ai voices. Like ; You can also use it to play all of My Hero Academia hilarious sayings and famous lines. Get ready to have a blast and laugh a lot with MagicVox!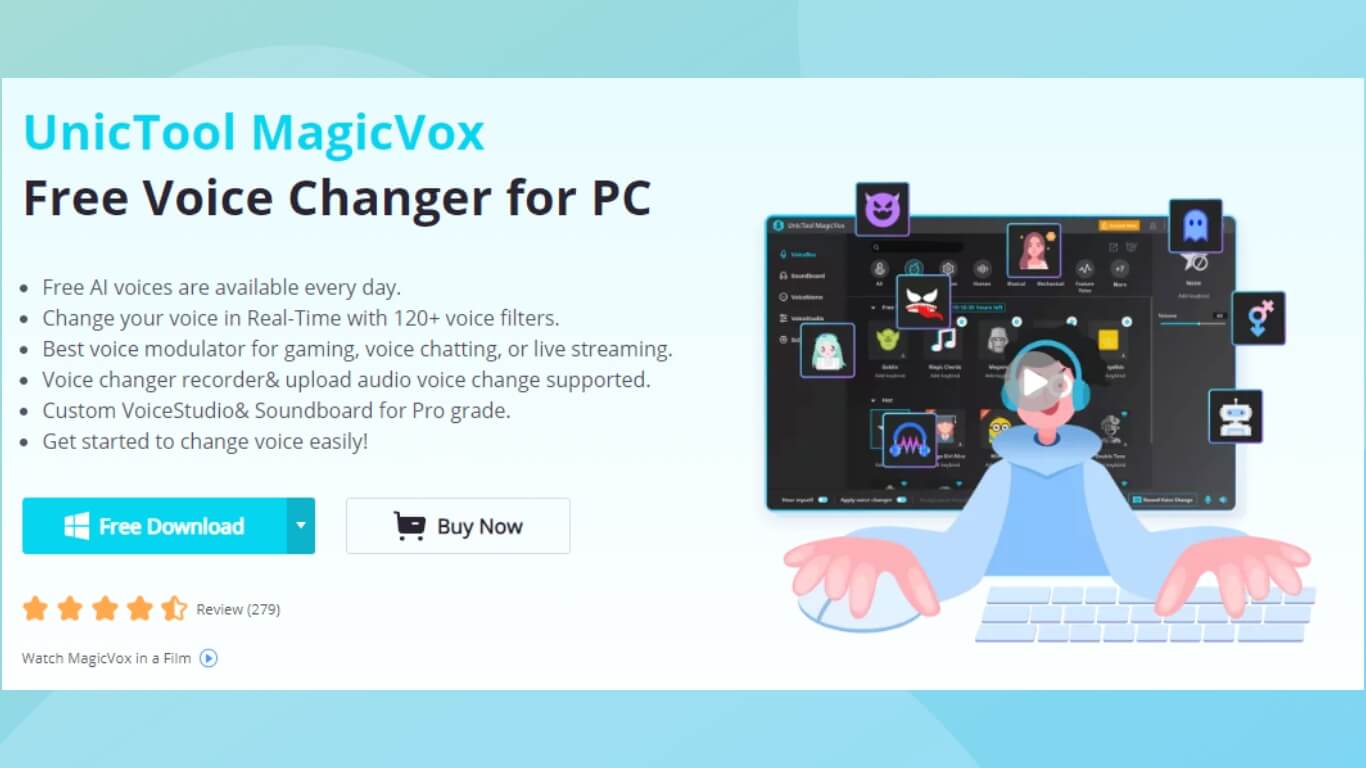 Key Features
Different voice options: Discover a wide variety of exciting voice filters with over 225 choices, including popular cartoon characters and famous singers like Deku's; Todoroki and All Might voice.
Ready-made voice filters: MagicVox also gives you a selection of pre-made voice filters to pick from.
Create your own filters: If you're feeling creative, MagicVox has an easy-to-use interface that lets you make your own unique voice filters. You can use them for dubbing, broadcasting, and more.
Soundboard: Have fun with a diverse collection of sound effects, background music, and other audio elements in MagicVox's soundboard, including My Hero Academia soundboard.
Compatibility: No matter if you have a Windows or Mac computer, you can use MagicVox and have your personalized AI voice with you wherever you go.
MagicVox AI Voice steps
Step 1 Download MagicVox: go to the web and download UnicTool MagicVox.
Step 2 Choose device: configure your microphone and headphone as the default input and output device.
Step 3 Change voice: click Audio settings and select "Voice Changer Virtual Audio Device" as your default input device.

Step 4 Platforms setting: Now the MagicVox app on your PC separately and select any voice. Select the same voice from keybinds, your voice will be changed.
Part 4. Powerful My Hero Academia Text To Speech Voice Generator-VoxMaker
If you only want to change text to My Hero Academia voice(especially Deku text to speech), you can use a My Hero Academia text to speech voice changer -VoxMaker.
VoxMaker is a helpful tool that can turn written words into spoken sounds. It has excellent voices and a user-friendly interface. With VoxMaker, you can create various voices that you enjoy by recording your own voice or modifying existing voice samples.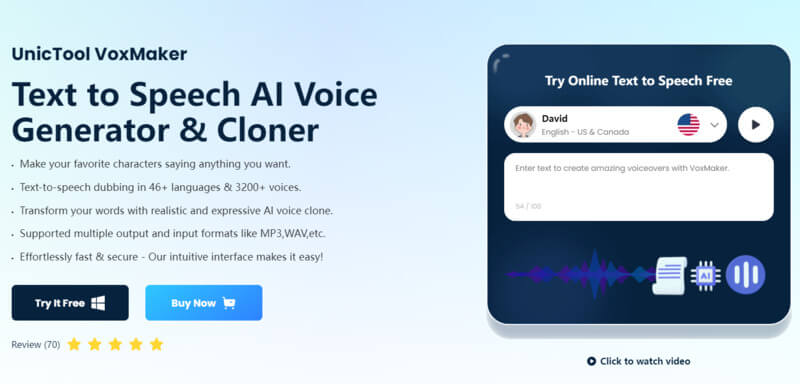 Key Features
It can work with more than 46 languages from different countries and has over 100 accents and different voices available.
It can rapidly create a voice that sounds like Eric's for turning text into speech.
It has various functions such as converting text to speech, converting speech to text, recording voice, converting videos, and editing audio.
You have the option to change the speed, tone, and volume while using the text-to-speech feature.
To get started, follow these simple steps:
Step #1: Launch the Voicemaker and go to the "Text to Speech" tab.
Step #2: From "Voice Type," select voice from one of 3 different ones available.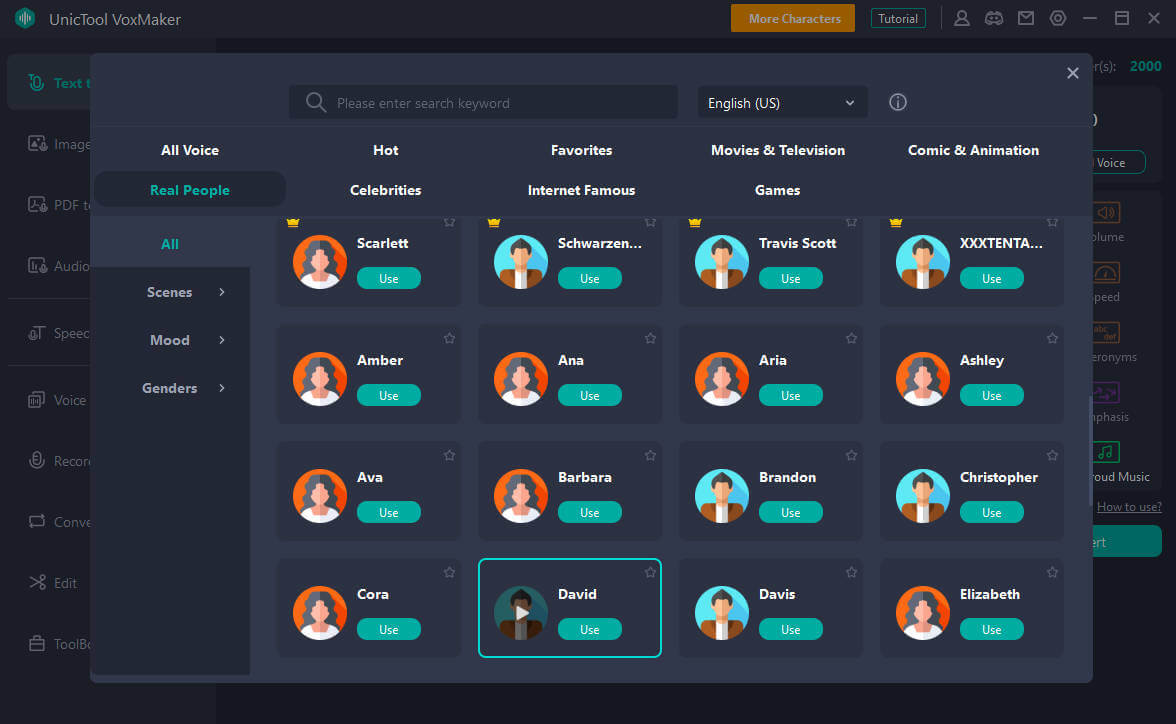 Step #3: Enter your text in the below-given section and press "Convert".
Part 5. FAQS About My Hero Academia Voice Changer
1.Can l Add Voice For My Hero Academia Memes With With Voice Changer ?
If you are a fan of My Hero Academia, you must see many funny My Hero Academia memes: todoroki My Hero Academia memes; boku no pico My Hero Academia meme; My Hero Academia All Might memes; My Hero Academia birthday meme; My Hero Academia Deku memes; Deku phone meme;Deku tree meme.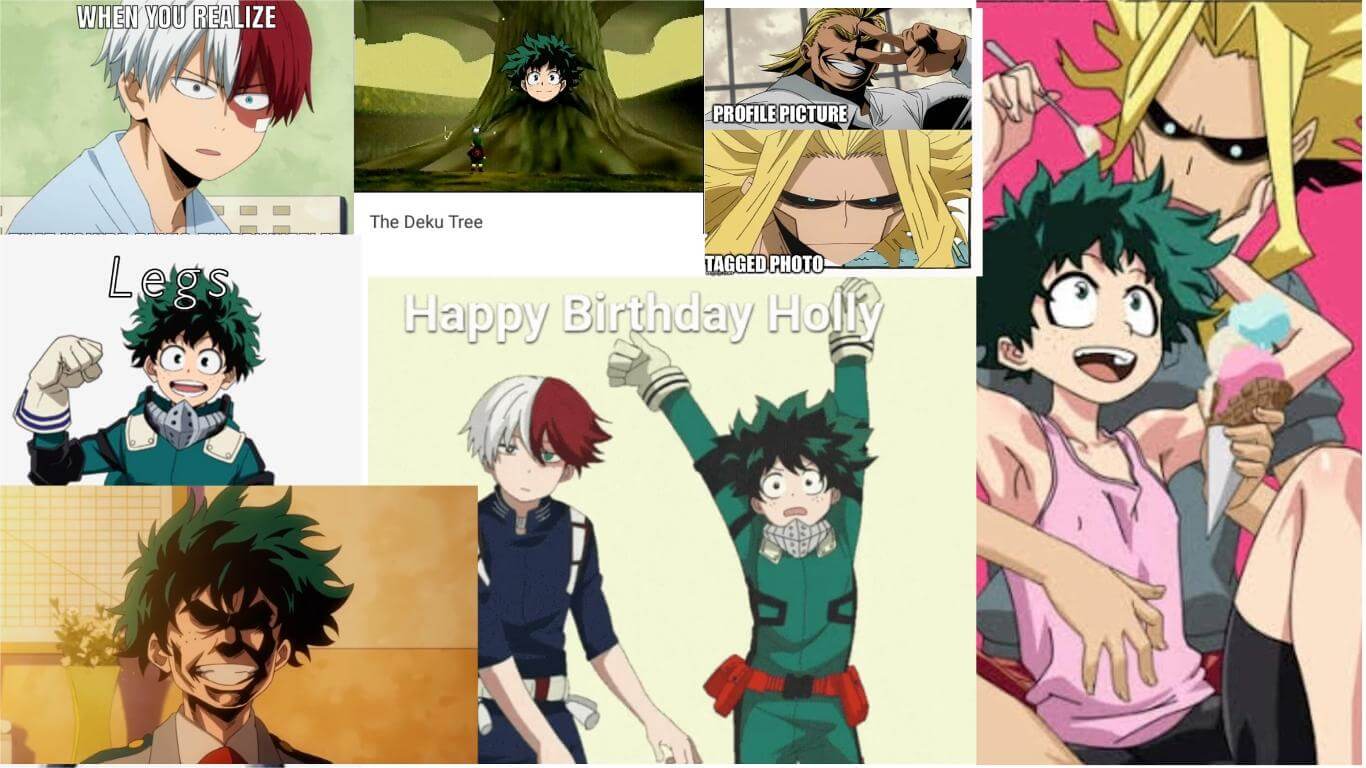 Yes, you can add voice to your My Hero Academia memes using a voice changer. A voice changer is a tool or software that allows you to modify your voice and add various effects to it. There are several voice changer applications available online, both free and paid, that you can use to alter your voice and create unique and entertaining content for your memes.
2.Can l Generate My Hero Academia Soundboard With Voice Changer?
Deku soundboard are used in many places. Yes, you can generate My Hero Academia soundboard with voice changer by the following steps:
Step 1:Prepare audio clips and Choose a voice changer software
Step 2:Modify the audio
Step 3:Save the modified audio clips
Step 4:Create a soundboard interface and Assign audio clips to buttons
Conclusion
Using a voice generator to create My Hero Academia character voices is a thrilling way to make your favorite characters come alive. So, get ready to bring the magic of My Hero Academia voices to life with a voice generator like VoxMaker and MagicVox.