Have you ever had your phone stolen? Whenever a phone is lost or stolen, data security is the number one concern. Regardless of robust encryption used by Apple, users always fear how a thief can manipulate their data stored on the stolen phone. In most cases, the first question we hear from theft victims is can someone unlock my stolen iPhone?
The answer is YES. There are many ways a thief can unlock a stolen phone. They can exploit everything from your saved bank credentials to personal images and videos stored on the device.
However, if you follow the guidelines mentioned in the guide and understand how to unlock the stolen iPhone, you will better know what to do next. With that said, let's unfold some myths surrounding stolen iPhones.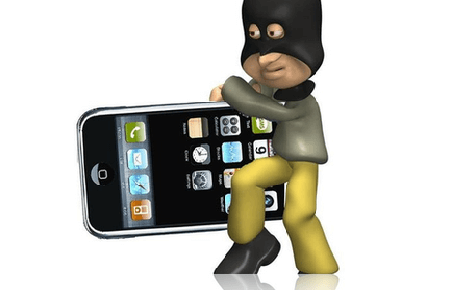 Part 1.

Can Someone Unlock My Stolen iPhone?

YES, there are many ways snatchers can unlock a stolen iPhone. Who likes setting up complex passwords and unlocking security patterns? None. Thieves are aware of this psyche, and they know how to unlock a stolen iPhone without computer. They understand many mobile users set up easier passwords such as 0000, 1234, 8080, 2021, 1919, etc.

Guessing the lock screen password is the first thing a thief does after completing a robbery. Based on their previous experiences, they are better positioned to predict how to unlock a stolen phone.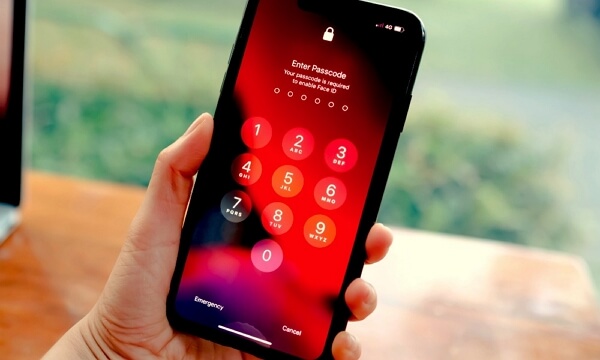 Unfortunately, if you're like me and don't bother with complex passcodes, chances are they can unlock your device with a wild guess. It means they will have access to each and everything stored on your phone then.
On the other hand, if you set up a difficult password for unlocking the screen initially, there are very few chances of someone guessing it correctly. Additionally, there are a limited number of attempts to enter the lock screen password on iPhones.
All in all, you can prevent anyone from guessing the passcode to your iPhone by setting complex passcodes. With that said, you may also need to unlock the stolen phone to return it to its rightful owner in a situation. The following section of the guide will discuss how to unlock stolen iPhone.
Part 2.

How to Unlock Stolen iPhone?

There are many other proven methods to unlock a stolen iPhone. It is pertinent to mention here that not everyone is a thief. Some people mistakenly purchase a stolen iPhone from online stores. Therefore, they want to know how can a stolen iPhone be unlocked to return it to its original owner and pursue legal proceedings.

The methods discussed below are more precise and effective than the ones discussed above. Let's have a look at each of them in detail.
1. Unlocking a Stolen iPhone via Siri 
Unlocking a stolen iPhone via Siri is possible if the phone is running iOS 10.3.2 or 10.3.3, as there exists a security loophole.
1

Activate Siri on the stolen iPhone and ask something about time. It will show you the clock on the screen. 

2

Click on the clock icon and tap "+," which appears at the display's top.

3

Type something in the search box, click the searched term to find "Options".

4

Click on "select all" and tap the "Share" button; it will open a new pop-up. Click on "Message". 

5

In the message menu, write something in the "To" field and press the "return/back" button on the keyboard. It will highlight the text with green color.

6

Once the text has been highlighted, click on the "+" button and select "create a new contact." select the photo icon to move to the gallery. 

7

Tap on "Choose Photo", and it will take you to the gallery. You can press the Home screen button to return to the main screen. Hurrah, the device is now unlocked! 
Pros
Unlock a stolen iPhone without computer.
Does not involve any third-party apps.
Perfect for people with some know-how of playing with the settings.
Cons
The process is time-consuming and complex for newbies.
Only works on iOS 10.3.2 or 10.3.3.
2. Unlocking a Stolen iPhone via Recovery Mode
iPhone recovery mode is a highly beneficial feature in iOS devices that helps users restore their phones and repair other related aspects of iPhone devices. Perhaps you've used this method to restore your iPhone device in the past.
First, connect the stolen iPhone to a computer using a USB cable. Utilize Finder on Mac or iTunes for the rest of the PCs. Then you need to put iPhone into recovery mode.
Different models of iPhones have varying combinations to enter the recovery mode. The following are the multiple key combinations:
For iPhone 8 and later: Press and release the volume up and down buttons one after another. Then you can enter the recovery mode after pressing and holding the side button.
For all iPhone 7 models: users must press and hold the side and volume down buttons simultaneously to enter the recovery mode.
For older iPhones (iPhone 6 and earlier): simultaneously press the home and side buttons to enter recovery mode. 
After entering recovery mode, you can find your iPhone device on iTunes. Then, by clicking the " Restore" button, you can quickly erase all of your data within seconds.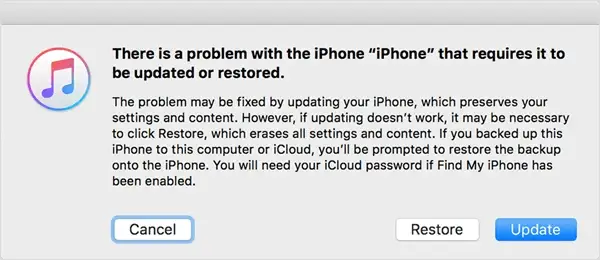 Pros
The process is relatively easier compared to the previous one.
Not limited to any specific iOS version.
Does not require high-end experience to complete the process.
Cons
Does not work if the owner has turned on the "Find My iPhone" feature.
Requires Apple ID authentication.
3. Unlocking a Stolen iPhone with LockEraser
LockEraser is a top-notch tool designed to help unlock iPhone/iPad/iPod touch when they forget passcodes, Apple IDs, etc. It is one of the best tools to help you unlock any stolen iPhone without involving the hassles of Apple IDs and passcodes.
Quickly unlock a stolen iPhone in a few steps.
No passcode or Apple ID is required.
Works for any version of iOS, including the latest iOS 15.
Also capable of removing Apple ID, unlocking Screen Time passcode and bypass MDM. 
User-friendly interface and fast-paced algorithms.
1

Download, install and launch LockEraser on your computer. Select "Unlock Screen Passcode" mode.

2

Choose the firmware version provided based on your device model and click "Download". Then wait a few minutes for LockEraser to download and verify the firmware package.

3

When the extraction is completed, click the "Unlock" button. When the unlocking work is done, you will see the notification on the screen.
Tips:

What to Do After My iPhone Is Stolen?

But what if you experience the same thing and your phone is stolen? Take a look at some tips so that your stored data is not misused in case of theft.
1

Locate and lock the device. With Find My iPhone, you can locate the device after the theft. You can also log in iCloud using your credentials to lock your device. The lost mode will lock all the data and display the custom message and phone number on the screen for any contact. Therefore, even if there is no passcode on your lost phone, activating this mode will protect your data.

2

Inform the nearest police station about the loss, and the track of your stolen phone if possible.

3

Inform service/network provider about the theft of your phone.
Conclusion
Can someone unlock my stolen iPhone? It is a question we tried to explain in this guide. There are several ways people can access and unlock your iPhone. Understanding these methods is necessary to take relevant precautionary measures.