It is easy to move from one Android phone to the other one. But, what would you do when you have thought of moving to an iOS mobile from your Android device? Android and iOS are different operating systems, and WhatsApp has not offered any official method to transfer your Android WhatsApp data to iOS.
Thus, WhatsApp itself will not help you in any way to move your chat data to your iOS mobile. The ways how WhatsApp backs up data on Android and iPhones are different. In case of Android, it is Google Drive. But, for iOS users, the backup data is automatically stored in iCloud. That is why you cannot synchronize WhatsApp Android and iOS data. Still, there are some ways to move WhatsApp to new phone.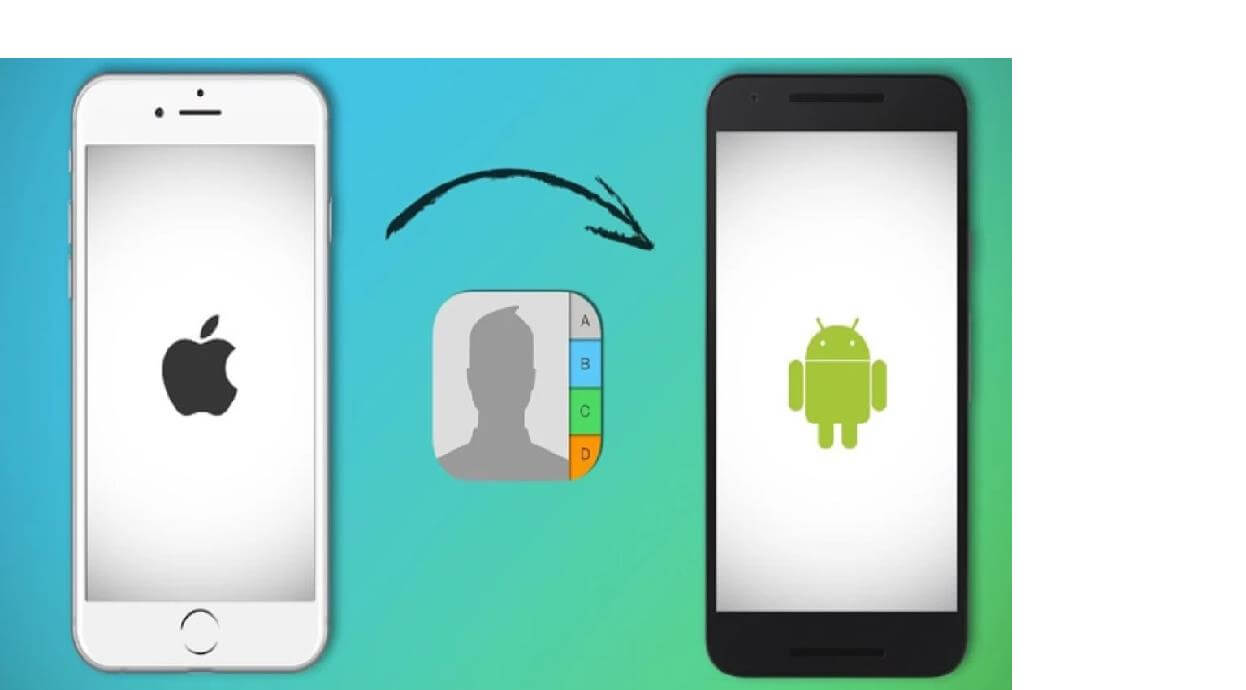 Part 1.

Move WhatsApp from Android to iPhone directly

As WhatsApp and Apple have not released any official solution, cross-platform migration of the instant messenger app seems to be complicated. With ChatMover, you can easy to switch between different mobile platforms and transfer WhatsApp data. There is no need to have unique skills to make this transfer easier.

ChatMover provides you with the safest way to transfer data from Android to your iOS phone. With a single click, you can make the process successful. There is no risk of losing the data. This software is compatible with any Android and iOS device. Moreover, you can avoid the backup process and make the direct transfer of data to your new mobile.
Move between any device as long as it is Android or iPhone.
Easy to operate, 3 simple clicks to complete the transfer.
Transfer WhatsApp data in minutes.
Won't keep or leak your WhatsApp data, 100% secure.
Supports transferring all WhatsApp content, including text messages, images, videos, attachments, etc.
When released, selectively export one or all WhatsApp conversations to PC in HTML, CSV, XLS or PDF formats.
Preview content before export.

Step 1. Connect your chosen devices to your computer: Use a USB cable to link your PC with your devices. While pairing these devices, you can hit the button, transfer.

Step 2. Choose the WhatsApp type: WhatsApp has 2 major types- Messenger and Business WhatsApp. You need to select one of them to begin the process.

Step 3. Move your WhatsApp messages: Your iOS mobile has a special feature- Find My iPhone. Before installing WhatsApp, you have to turn off this feature on the target mobile. It will help with the replacement of the original WhatsApp data on the target iOS device.
It takes less than half an hour to accomplish the process. The length of time needed for the transfer may vary with the amount of WhatsApp data to be moved. You can then access the target device to find the transferred data, including videos, photos, and voicemail messages.
So, it is really easy to transfer the data using ChatMover. The third-party tool also enables you to obtain WhatsApp backup data from your Android and iOS devices. The best fact is that you will be able to transfer any type of file format like CSV, PDF, and HTML.
Part 2.

Move WhatsApp from Android to iPhone via Email Chat

You may not be able to transfer your Android WhatsApp directly to your iOS device with the backup. However, WhatsApp enables you to email your conversations and other media files to the chosen contact. Thus, you can maintain the backup and email the selected data to your own email address.
Step 1. Install the WhatsApp app and access the conversation that you like to save.
Step 2. Hit the More option (the 3-dot icon at the corner of your screen). The drop-down menu will show you the Email Conversation option.
Step 3. Select the media files you like to move to your email. Still, you must try to avoid moving the media files because email servers are not able to manage files more than 20MB.
Step 4. You will then find the Gmail interface to compose the mail and add the file from your WhatsApp. Put your email address in the right field and save it as your drafts.

Step 5. Access your iPhone and open the email account. You will be able to download the chat.
The chats will only be viewable from your iOS device. You will not find them available on your WhatsApp. Thus, this process is best simply for saving some of your conversations.
Part 3.

Move WhatsApp from Android to iPhone with a New Phone Number

You may have thought of using a new mobile number for your iPhone. Still, you can move WhatsApp from Android to iPhone. Some users think that it will prevent them from accessing the backup, as they have replaced the old number. However, to retrieve the past WhatsApp backup, it is essential to use the old phone number. You can accomplish the process of moving your WhatsApp chat to a new number.
Step 1. Your first step is to replace the Android SIM card and insert the new SIM. Ensure that both these numbers are active.
Step 2. Then, install WhatsApp. From Settings, you will find the Account option. It will show the Change Number option. Hit the Next button. Type your old and new mobile numbers and WhatsApp will send you a code for verification.

Step 3. You can choose the local storage for having the backup from the new number. Transfer it easily to your iPhone.
Tips: What you should know while moving WhatsApp from Android to iPhone
There is no way to retrieve your Android backup directly on your iPhone. Still, you have to maintain your WhatsApp data backup. It ensures that the copy of WhatsApp conversations will be accessible at any time. Using a tool, you can obtain WhatsApp backup data.
WhatsApp chat's local backup remains stored in the storage space of your device. From Storage, you need to go to WhatsApp and click on the Database option.
Although there are several tools for transferring your WhatsApp data to iPhone from Android, a few of them are authentic. You can rely on ChatMover for your purpose.
Conclusion
It is a comprehensive guide to transferring your Android WhatsApp data to your new iPhone. Chats and media files can be moved successfully. You may do it via email, but there are some limitations. That is why you can choose ChatMover to move your chat to an iPhone from an Android mobile.