WhatsApp is, no doubt, a reliable messaging app. However, there are some minor complaints made by WhatsApp users. They have claimed that they do not receive any notification when someone sends messages.
It is always advantageous to have these notifications when you are not using the app actively. So, this notification feature is highly important. But, what should you do when you find WhatsApp notifications not working? WhatsApp relies on APNS (Apple's Push Notification Service) to send instant notifications. You can now go through the guide to know the ways to solve the problem.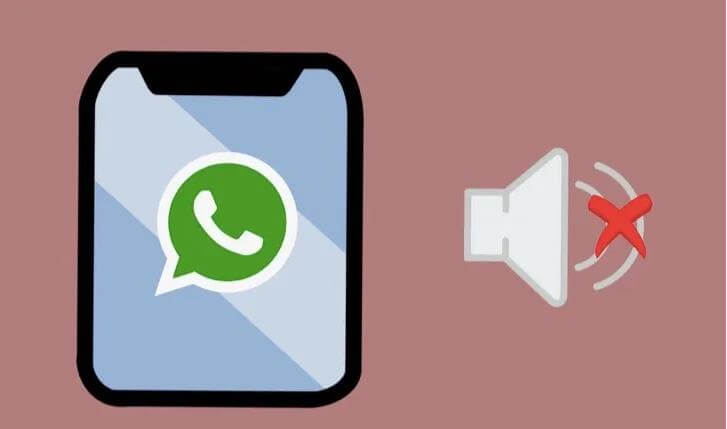 Part 1.

What cause WhatsApp notifications not working?

Before delving deep into the technical guide, you need to identify the potential reasons why your WhatsApp notification feature is not working. We have listed some common reasons behind it.

Inappropriate app preferences- In some cases, the WhatsApp-related app preferences are not the right ones. That is why you can encounter problems.

Restricted data- There may be some restrictions put on the background data. It prevents WhatsApp and other apps from sending notifications.

Failure in network connection- Your internet connectivity should be strong to receive a notification at the right time. An unstable connection is one of the factors affecting the notification feature.

WhatsApp not updated- In some cases, the old WhatsApp version has features interfering with the proper functioning of the app. So, it is important to update the app regularly and avoid potential issues. The updated app will solve your problem by ensuring higher compatibility. Go to your App Store to find updates. You may also activate the auto-update feature on your mobile.

Too much data accumulation- WhatsApp saves data temporarily as a cache. It helps in faster processing and reduced loading time. But, over time, a high amount of data is built up, and it will result in notification issues. Thus, you have to remove your caches regularly.
Part 2.

Tips about how to fix WhatsApp notifications not working

We have already talked about the reasons for WhatsApp notification problems. Now, you can check the details of different methods of solving the problem.
1. Remove and reinstall WhatsApp
One of the best tricks for you is to uninstall the app from your iPhone and then reinstall it. In most cases, this process solves the problem. But, before trying out this process, you need to back up the WhatsApp conversation. It is because removal of the app can cause the loss of data. The iCloud lets you have an automatic backup.
However, the safest and most reliable option is ChatMover, which helps in backing up a large amount of data.
It is very easy to back up your iPhone WhatsApp data with ChatMover.
Step 1. Connect your iPhone with PC ans choose the Backup feature.

Step 2. Select the type of WhatsApp you will need to back up.
2. Check the WhatsApp notificationsetting
After updating iOS to the latest version, your iOS device settings have some alterations. For this reason, there is a chance of WhatsApp notifications not working. The steps for ensuring that you have activated the notification are-
Step 1. Go to Settings and tap on Notifications.
Step 2. From the WhatsApp option, you can turn on Allow Notifications
Step 3. Activate the Sound option.
Step 4. Keep the Alerts options enabled.
3. Check network connection
It is another step for solving the WhatsApp notification problem on your iOS device. Your network settings should be adjusted to ensure the proper functioning of WhatsApp.
Step 1. Go to the Settings and then click on the General option.
Step 2. Hit the Reset option and choose Reset Network Settings.
Step 3. Type the passcode and again click on Reset Network Settings.
But, this process will delete the current network settings (Wi-Fi network password). Thus, you must remember the password for proper settings.
4. Restart your iPhone
The above methods may not always work for you. In that case, you need to restart your iPhone.
Step 1. Press the Home button and Sleep/Wake button and hold them at a time for a few seconds. You will find the screen showing the Apple logo.

Step 2. Release those buttons to let the phone restart naturally.
5. Reset all the setting
Although you have restarted your mobile, it may not solve your issue. Reset the settings with a few steps.
Step 1. Choose the General option from the Settings menu.
Step 2. From Reset, you will find Reset All Settings option.
Step 3. Enter the passcode correctly and click the Reset All Settings. It is intended for process verification.
Then, you can check out the WhatsApp notification problem is solved or not.
6. Fix WhatsApp notification not working use Umendit
UnicTool has designed software known as Umendit, and you can rely on it to solve issues with your iOS devices, including tvOS. The versatile software repairs different problems without affecting your data. It is a premium application with a free version available for new users. It is capable of solving different iOS problems like stuck on Apple Logo and spinning wheels, boot failure, frozen device, and so on.
Step 1. Connect device to the PC. Click Next.

Step 2. Press volume up and down button. Then, click the power button to connect to itunes.

Step 3. Download Firmware.

Step 4. Start the fix.

7. Erasing iPhone- Restore with iTunes

Finally, you can try out this step by using iTunes. Before applying this method, you have to back up your device data. After restoring the device with iTunes, it will be back to its factory state that includes some default settings. It helps in the removal of your iPhone data. You can use ChatMover for the backup, but there are some other ways for this purpose.

Step 1. Access iTunes from a computer, which is to be connected to your iOS device.
Step 2. Find the device name and go to the Summary tab.
Step 3. Find the Restore iPhone option. Click and confirm it. It will restore your iPhone and erase your device data.

Conclusion

Have you now thought of applying these methods to solve the problem of WhatsApp notifications not working on iPhones? These tricks will be effective for iOS versions ranging from 11 to 15. You can take advantage of Umendit and ChatMover to make the processes easier.