With the current technological landscape, location details are becoming increasingly crucial for accurate navigation across cities and foreign lands. With your phone, you can use the GPS details to navigate through places without getting lost.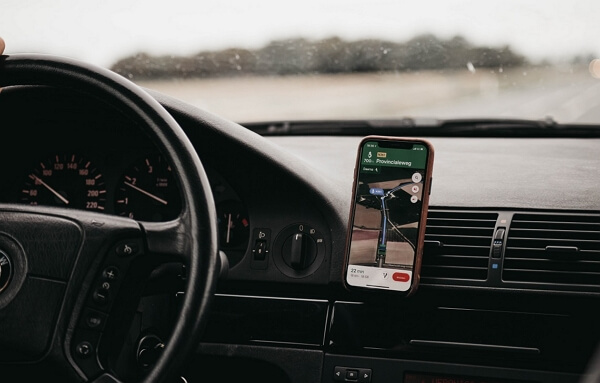 Everything may go right until you unexpectedly encounter some location problem on your phone. There are scores of people out there asking "Why is my location wrong on my iPhone" but getting no exact answers. Fortunately, this article is here for you. We shall guide you on everything you need to know as far as "Why is my location wrong on my iPhone" is concerned.
Part 1.

Why Is My iPhone Location Wrong?
1. Wrong Location Service Setting
Location-based apps cannot get the correct GPS information if your iPhone's location service settings are wrong. You may have disabled the location service out of consideration for privacy therefore your applications fail to access the location details.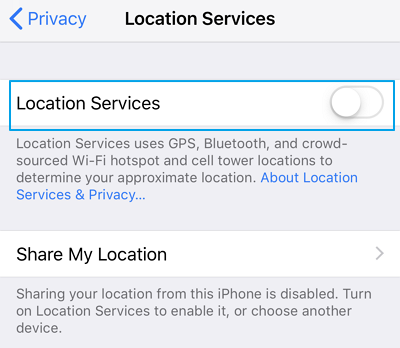 However, this service should be enabled if you want to get correct GPS information. Besides, if you have selectively allowed specific apps to use the location service, check whether the most important apps requiring location information are allowed.
2. Updates Needed
Outdated iOS system can easily trigger software bugs that suddenly tamper with the accuracy of your GPS location. Also, if a third-party app is outdated, bugs in a similar manner may cause location inaccuracies. So check that you have the recent update of the software and the apps on your device. If not, update it as soon as possible. Of course, you can turn on automatic updates to save some time and energy.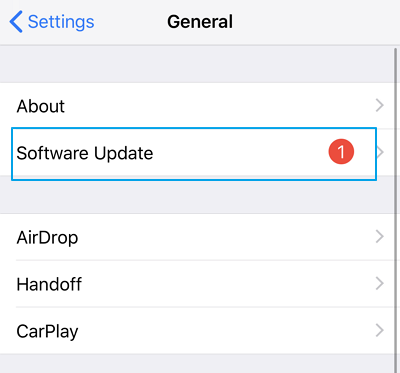 3. Poor Internet Connection
To obtain and share the correct GPS details, you need strong internet connection. Whether it is cellular or WIFI, stable internet connectivity is crucial for improving accuracy. If your internet connection is down or not available, you need to boost it. Check whether the Wi-Fi network is working properly or if you have enough data to establish stable internet connection. If not, try to change the data settings to make your internet connection more stable.

4. Other Unknown Issues
Other issues that can trigger location inaccuracies include Apple map not working, malware attacks, Apple device not signed in with the right Apple ID, and hacking among others.
Part 2.

How to Fix iPhone Location Wrong?
1. Restart the App
When the location is wrong in iPhone, perhaps there is something wrong with the app that is using the location service. If this is the case, then the first thing you can do is restart the app. Just close the app then open it again to see if the problem is solved.
2. Check and Correct the Location Service Settings
If the Location Service Settings are not set correctly, then you might also experience location inaccuracies. You can check and correct these settings as follows.
1

Navigate to the Settings menu and select the Privacy option.

2

Choose the Location Services option at the top. It should have turned on. If not, slide the bar to enable it.

3

On the listed apps, check the permission given to the target app. It should display While Using. If not, simply toggle to change the settings.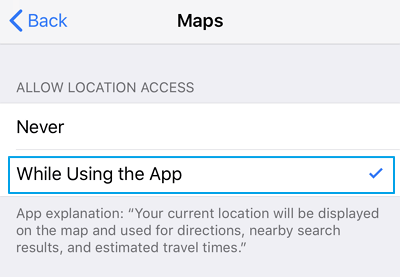 3. Fix the Internet Connection Problem
To fix the Internet connection problem, make sure the respective Wi-Fi or cellular network is turned on in the first place. If they are set right, you can proceed to reset network settings as follows.
1

Go to the Settings > General > Reset > Reset Network Settings.

2

Provide your Apple ID password when prompted to begin the process.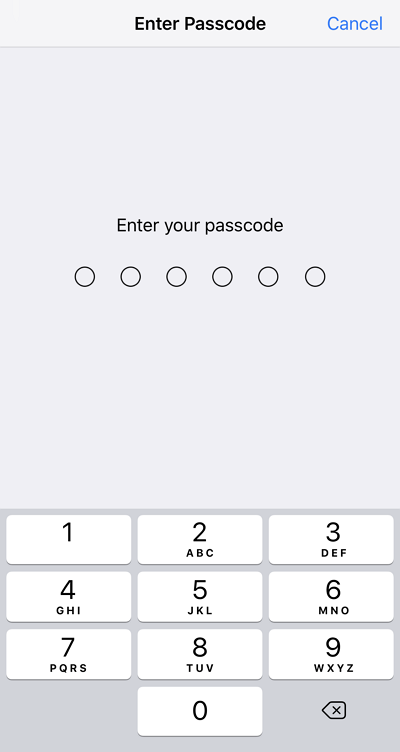 4. Set Date & Time Automatically
You may have manually set your iPhone's date and time due to some reason, but actually using automatic date and time settings may be capable of relieving you from this location inaccuracy struggle. Simply go to Settings > General > Date & Time and turn on the "Set Automatically" option. This will automatically set your time and date depending on your time zone. After that, check if the location problem still exist.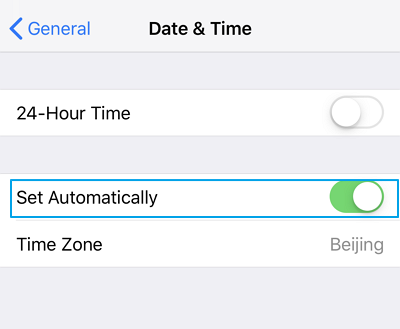 5. Reset Location & Privacy Settings
Resetting your Location & Privacy settings will restore your iPhone to the previous settings and hence may get rid of some problems regarding incorrect location.
1

Go to the Settings > General > Reset Location & Privacy.

2

Enter the correct Apple ID password when prompted, then follow the onscreen instructions to complete.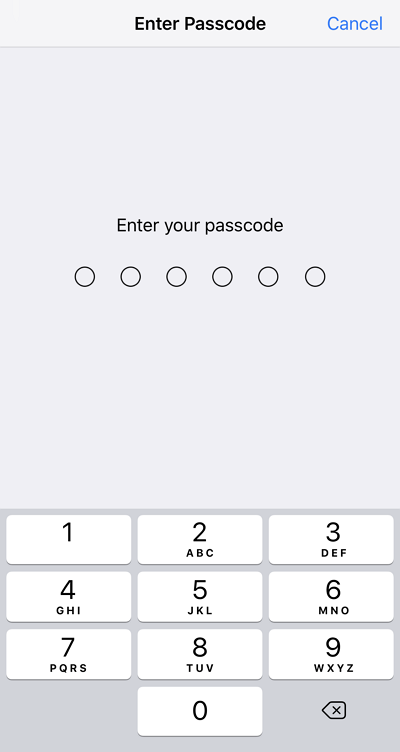 6. Restart Your iPhone
Some minor issues can always be solved by simply restarting your iPhone. Therefore to fix the location accuracy, restarting iPhone is worth trying.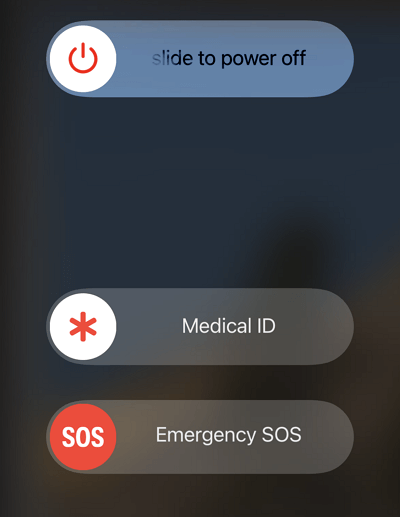 For iPhone X, 11, or 12:
1

Long-press either volume button and the side button until you see the power off slider.

2

Drag the slider and wait around 30 seconds for your device to completely turn off.

3

To turn your iPhone on, simply press and hold the side button and release it once the Apple logo appears.
For iPhone SE (2nd generation), 8, 7, or 6:
1

Long-press the side button until you see the power off slider.

2

Drag the slider and wait around 30 seconds until it completely turns off.

3

Press and hold the side button until the Apple logo appears.
For iPhone SE (1st generation), 5, or earlier:
1

Press and hold the top button until you see the power off slider.

2

Drag the slider and wait around 30 seconds until it completely turns off.

3

Press and hold the top button until the Apple logo appears to turn your iPhone back on.
7. Reset and Restore Factory Settings
If none of the previous methods work and you have backed up your personal files, you can try to reset and restore factory settings to cure your location glitches triggered by unknown settings. Follow the steps below.
1

Go to the Settings > General > Reset.

2

Choose the "Erase All Content and Settings" option.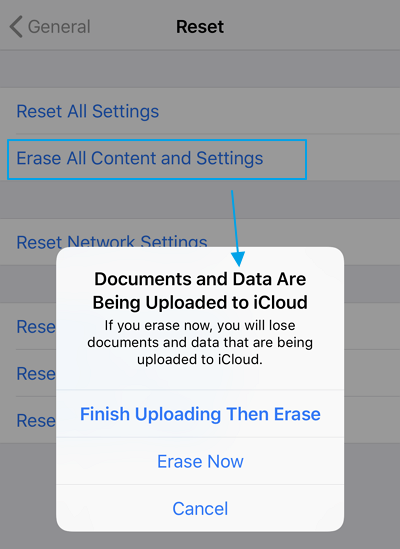 Bonus: Can We Change Our GPS Location on iPhone?
Yes. It is possible to change your GPS location on your iPhone. To do that, all you need is a professional location spoofer tool. Some people may complain that there are too many products in the market and don't know which one to choose, so here we'll recommend a truly effective one to save some time and energy for the trial-and-error process. TailorGo is the real "hero" that is capable of changing your GPS location freely to any place across the world. With a few simple clicks, you can teleport to any place you want. Furthermore, it allows users to simulate GPS movements naturally.
Change GPS location on iPhone without jailbreak.
Allow users to move virtually along customzied route, speed, and direction.
Easy operating steps; much more user-friendly than other tools.
Support both iOS (including iOS 15) and Android devices with various location issues.
Free trial is offered for initial experience.
1

Download, install and launch TailorGo on your computer. Then connect your device and click the "Get Started" button.

2

To simply change location, choose the Teleport Mode and select the destination. To simulate GPS movement, choose either the Two-Spot Mode or Multi-Spot Mode, then plan a route to move along.

3

Your location will be changed instantly; or the movement will be completed smoothly.
Conclusion
With the detailed tutorial, you'll find fixing the "Why is my location wrong on my iPhone" problem is not that tough as long as right methods are adopted. Besides, changing GPS location can be easily achieved with the intelligent tool – TailorGo. Whether you are playing location-based games or simply want some privacy and security, TailorGo is the ideal helper.