BeReal invites users to share the moments that make them feel most authentically themselves, but that doesn't always mean you're ready to share it with the world. If you're stuck with a selfie you don't want to post, you don't have to! With BeReal's automatic selfie capture you can take control of what gets posted and what doesn't, letting you show yourself as you want to be seen.
Don't worry if a BeReal post isn't quite what you are looking for. You have the power to delete it and start over whenever you want. We can show you how! Read on to learn everything you need to know about how to delete a bereal, from selecting the post to actually executing the delete. Plus, get step-by-step instructions on how to do it the right way.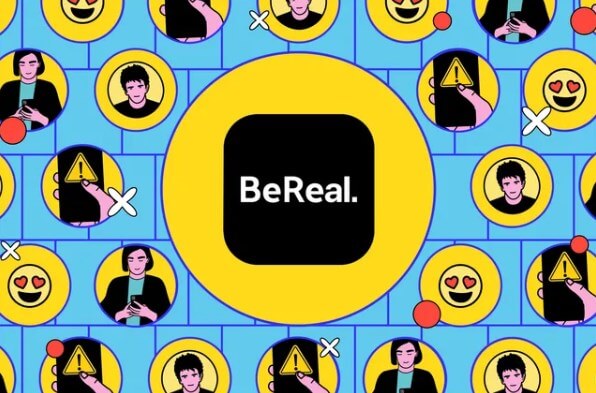 Part 1.

What is BeReal?

BeReal (stylized as BeReal.) is the French social media app shaking up the digital landscape. Developed in 2020 by Alexis Barreyat and Kevin Perreau, BeReal is bringing something new to the social media space.

BeReal is a refreshing take on social media - rather than presenting a curated version of yourself, it encourages its users to share the mundane moments of everyday life with their friends. Every day, users get a notification prompting them to post an unfiltered photo in just two minutes, leading to some truly funny and awkward posts. With BeReal, it's not about perfection but rather authenticity, providing a powerful antidote to the polished reality of many existing social media platforms.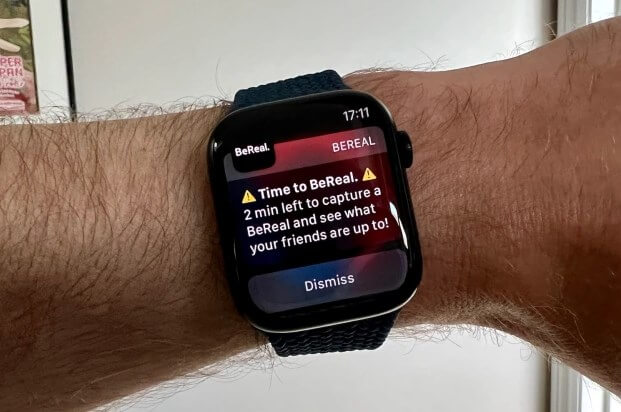 Part 2.

Things to know before deleting a BeReal Post

Before you delete a BeReal post, make sure you're familiar with a few key points about deleting posts. Familiarizing yourself with these points first will make deleting posts a breeze, as the entire process is fairly straightforward:
Note that you only get one shot to delete a BeReal post - once it's gone, it's gone.
Deleting the retake also means you need to wait for the daily post prompt before you can post another BeReal post.
Deleting your post won't just remove it from the feed, but from the Memories section as well.
If you delete your post, you won't be able to see public posts in Discovery until you post a new one.
Part 3.

How to delete a BeReal Post on Android & iOS

While deletion of BeReal posts requires a slightly different process on Android and iOS, the same basic steps apply to both. Here's what you need to know, as we have included any specific differences between the two platforms in the instructions below.
1

Open the BeReal post you want to delete and then select the three dots icon in the top right corner of your screen. For iOS users, select the three dots icon located below the BeReal post.

2

For Android users, choose Delete my BeReal from the menu that appears. For iOS users, select Options > Delete my BeReal.

3

You'll be asked to pick a reason for why you're deleting the BeReal post. Once you've made your selection, select Yes I'm sure and then press Delete to complete the process.
People also ask:How Does Bereal Work?
Bonus:

How to Recover Bereal Pictures via iFindit

Get back what you've lost with iFindit - the most reliable tool for recovering deleted data like photos, messages, videos, contacts, voice recordings and more. You can easily view and select the specific files you want to restore, without worrying about random recovery. To restore your deleted BeReal photos, simply follow the steps outlined here.
Supports 18+ Data Types: It could recover various types of lost data, including notes, photos, videos, WhatsApp data ,Safari History and so on.
Without Backup: It could recover your lost Bereal Pictures or other lost data directly from iOS devices without any backup.
Preview Before Recovery: Once it completes the scan, you can preview the recoverable data before downloading it.
Strong Compatibility: It supports almost all iOS devices (iPhone, iPad, iPod) and is compatible with almost all iOS versions (including iOS 16).
Fast and Deep Scanning: It scans your iPhone thoroughly and quickly and offers a high recovery rate.
User-Friendly: It offers an intuitive click-based user interface that requires no technical skills to use the tool.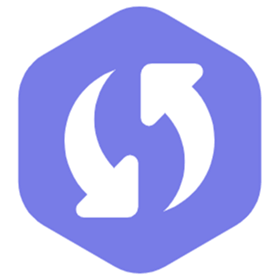 1

Connect your device to your computer via USB or thunderbolt cable and let iFindit detect it. Once your device is detected, click on the "Recover Data from iOS Devices" button on the left side of the screen.

2

Select the required data types before beginning the recovery process; the software will then allow you to recover these specific data types that you've marked. This step is particularly important since you'll only be able to recover what you select here.

3

Choose Recover to Device or Recover to PC from the left checkbox. You will need to wait until the scan bar is completed.
Conclusion
Before your BeReal is deleted, the app will remind you of two things: that you can only delete your BeReal post once per day and that you won't be able to delete the next one you post. It will then ask you why you want to delete your BeReal and provide you with a few options to select. Finally, you'll be given one last chance to change your mind before the delete is finalized.
In conclusion, BeReal really wants users to consider their rationale for deleting posts - it's all about showcasing the everyday, imperfection of life, and that wouldn't be possible if everyone was deleting all their posts. If you need to recover deleted BeReal posts, try using iFindit to restore them.