Speed and availability are important elements of effective communication. Your iPhone is a tool that enables you to have business conversations, leisure chit-chats, and also keep in touch with friends and family.
With this, it is quite frustrating that you miss important calls or are unable to respond timely to calls due to your iPhone not ringing. And this problem frequently occurs after updating iPhone to the newest iOS 15/16.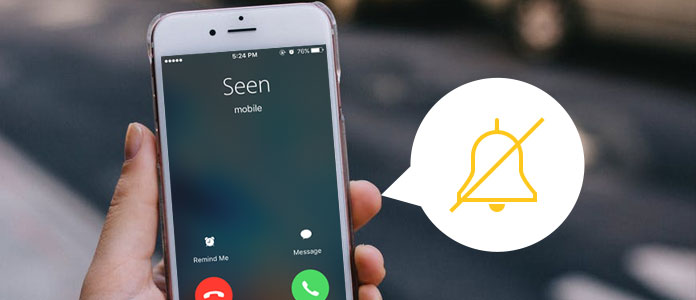 The reasons why iPhone doesn't ring issue can be caused by several situations. We have outlined these readiness and common troubleshooting methods to resolve this issue and get you back to communicating effectively in no time.
Part 1.

Why My iPhone Is Not Ringing When I Get Calls?

There are many reasons why your iPhone does not ring when there is an incoming call. It could be due to some minor settings such as Do Not Disturb, Call Forwarding, Earphone Mode. All these can be rectified by a few actions. Your iPhone not ringing could also be due to system glitches which in this case would require your iPhone to be restarted or restored.
Part 2.

14 Easy Fixes For "iPhone Not Ringing" Issue
1. Clean the Speaker
Your iPhone not ringing after iOS 15/16 upgrade may not necessarily be due to a system glitch, your speaker might just require cleaning. Speakers have often neglected parts of the iPhone and can accumulate dust which coalesces into fibers that block the openings. This is likely the cause of your phone not ringing.
To resolve this, all you have to do is to clean the speaker and remove any materials that might be blocking the outlet. You can also opt for professional deep cleaning of your iPhone speaker.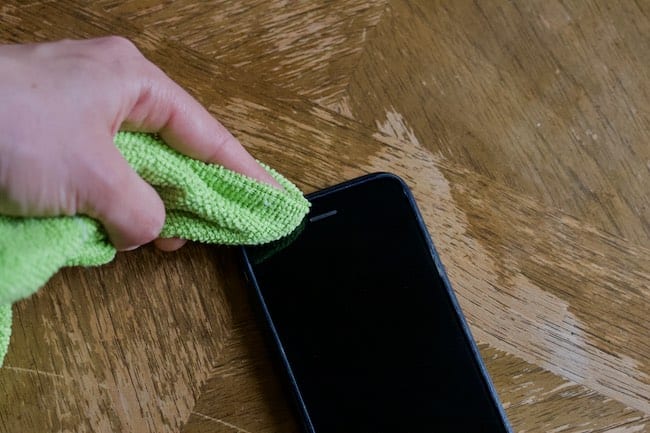 2. Turn up the Volume
Before you conclude your iPhone has a problem due to its not ringing, try to confirm that the volume is appropriate. You might have inadvertently turned down the volume previously and forgotten to increase it afterward. To turn up the volume, simply press the volume up button till it reaches your desired level.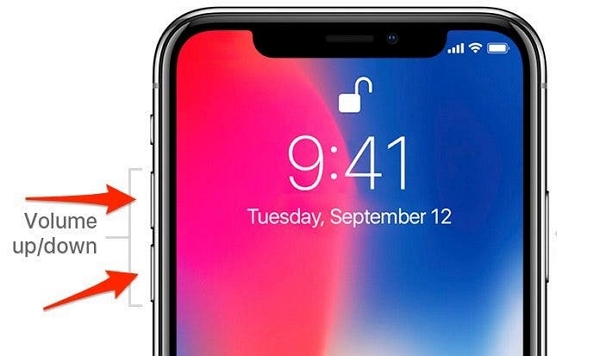 3. Turn off the Silent Mode
The Silent Mode feature prevents all sound functions on your device and this might be the reason why your iPhone is not ringing. To turn off the Silent Mode, toggle the silent mode switch which is just above the volume buttons.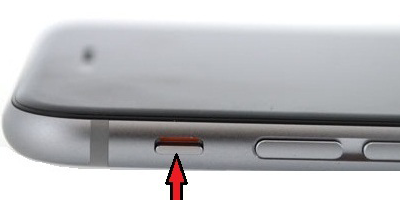 4. Turn off Do Not Disturb
If you previously enabled the Do Not Disturb option on your device without turning it off, your phone will certainly not ring out when there is an incoming call.
To fix this:
1

Swipe down from your Home screen.

2

The Do Not Disturb icon is represented with a half-moon.

3

If enabled, the icon is highlighted.

4

Tap it to disable. 
5. Turn off Call Forwarding
When the Call Forwarding feature is enabled on your iPhone, all incoming calls are diverted to the forwarded number or your voicemail and this could be the reason your phone does not ring.
To resolve this, turn off the Call Forwarding feature:
1

Open the Settings > Phone > Call Forwarding.

2

Disable the Call Forwarding feature.
6. Turn off Silence Unknown Callers
When enabled, the Silence Unknown Callers prevents incoming calls from numbers not on your contacts  from ringing out.
To turn off:
1

Open the Settings > Phone > Silence Unknown Callers.

2

Toggle to turn it off.
7. Turn off Earphone Mode
Earphone Mode on your iPhone allows any ringing sound to be transmitted directly to a connected audio device and does not allow your phone to ring out. Occasionally your device might get stuck in the Earphone Mode.
To turn off:
1

Plug in your headphones and unplug them again.

2

You can also turn off Bluetooth in your control panel.

3

If any of these do not work to disable the earphone mode, you can try restarting your phone.
8. Check Blocked Contacts
A possible reason for your phone not ringing out after iOS 15 upgrade is that the contact has been blocked inadvertently. Confirm by checking your blocked contacts and unblocking the caller:
1

Open the Settings > Phone > Call Blocking and Identification.

2

A list of blocked calls appears. Check to see if the contact in question has been blocked.

3

Swipe the contact to the left and select Unblock.
9. Reset the Custom Ringtone
While trying to set a new ringtone you might have inadvertently enabled a wrong setting or encountered some errors, thus your iPhone fail to ring timely. This can simply be fixed by resetting the custom ringtone:
1

Go to Settings >Sounds & Haptics > Ringtone.

2

Select the default ringtone.
10. Reset All Settings
By simply resetting all settings on your iPhone you can resolve any glitches or wrong settings that might cause your iPhone to not ring especially after iOS 15 update. And only the custom settings on your iPhone will be reset to default, so you don't need to worry about the data loss.
1

Go to Settings > General > Reset > Reset All Settings.

2

Enter the passcode and confirm to allow reset.
11. Update Your iPhone
If your iOS is outdated, your iPhone might become prone to some glitches including your iPhone not ringing when there is an incoming call. To resolve this, update your iPhone to the latest version. And if your iPhone doesn't ring after updating to iOS 15, you can make jump to the next solution directly.
1

Connect your device to a power source and connect to the internet.

2

Go to Settings > General > Software Update > Download and Install.

3

Enter your passcode if required to complete the process.
12. Force Restart Your iPhone
A force restart is a quick fix to minor issues encountered on your iPhone, including the issue of "iPhone alarm not going off". By simply force restarting you can resolve the issue of your iPhone not ringing. To force restart your iPhone, the process depends on iPhone generation.
For iPhone 8 or later generations:
Press and release immediately the Volume Up button.
Press and release immediately the Volume Down button.
Press hold the Power button until you see the Apple logo.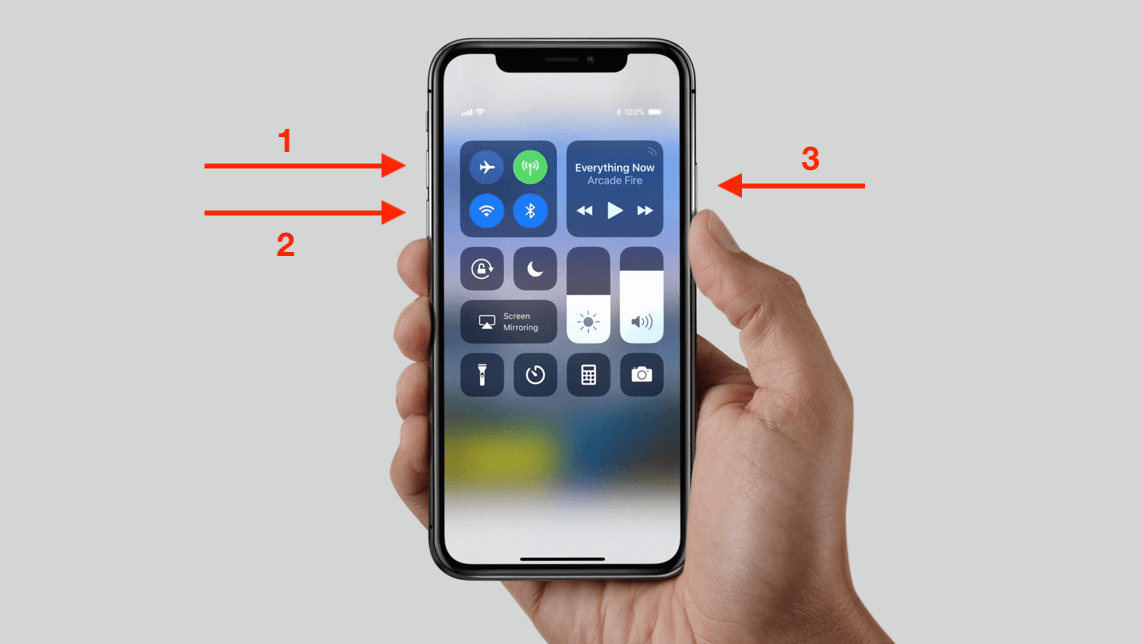 For iPhone 7 or iPhone 7 Plus:
Press and hold the Power button and Volume Down button.
Keep on holding both buttons, until you see the Apple logo appears.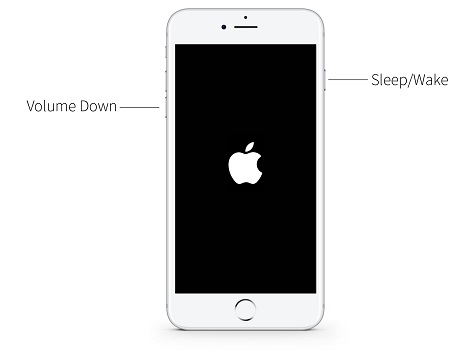 For iPhone 6s or earlier generation:
Press and hold the Power button and Home button.
Hold both buttons simultaneously for a few moments until you see the Apple logo.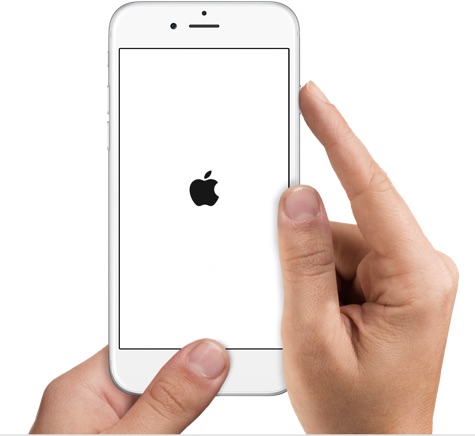 13. Restore Your iPhone via iTunes/Finder
If you have checked and confirmed that all the above-mentioned features and settings which might cause your iPhone to not ring after an iOS15 upgrade have been resolved, but your device is still not ringing, you might need to restore the iPhone via iTunes. Follow these steps:
1

Plugin your device into your computer.

2

Launch iTunes or Finder on your PC, tap the Device icon at the top left of the iTunes interface, or the Locations on the side bar of Finder.

3

Under Summary section, click Restore iPhone, and follow the onscreen guide.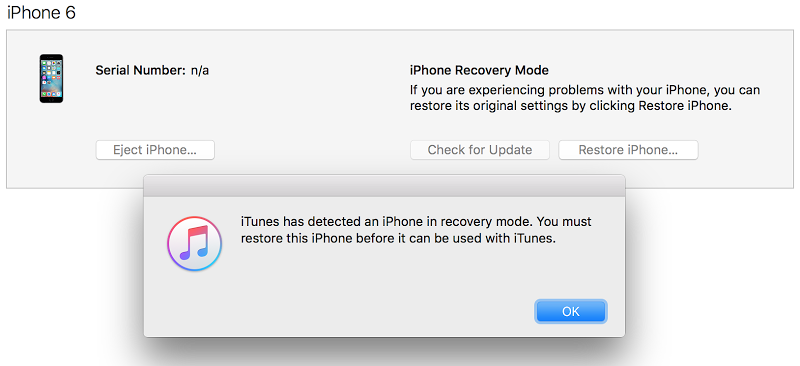 14. Use the System Repair Tool Umendit
Umendit is an all-encompassing tool for professional iOS repair. Umendit resolves any iOS problem without any data loss or malware infiltration. No matter your iPhone running iOS 14 or 15 doesn't ring, you can use this tool to solve the issue.
User-friendly interface makes every step easy to understand.

High success rate of repairing any iOS/iPadOS/tvOS glitch.

Standard Repair keeps your data intact after the repairing.

Secure Download

Secure Download
Follow these simple steps to resolve your iPhone not ringing issue:
1

Install and download Umendit on your computer. On the primary interface, select Standard Repair.

2

Connect your device to the computer using a suitable USB cable and select Next. If your device is detected, continue to the next step directly. If your device is not automatically detected, follow the on-screen instructions and put your iPhone into Recovery/DFU Mode.

3

Umendit automatically provides suitable firmware for your device, once it has been detected. Select the appropriate one and click Next to download the firmware.

4

After the firmware has been downloaded, you will see the Start option on the screen. Select it and wait for a while. After a successful message pops up, the phone reboots and the "iPhone not ringing"; problem will disappear.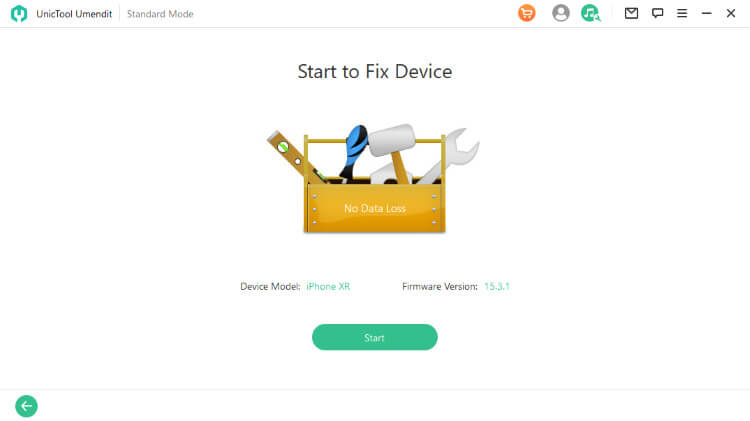 Conclusion
As you have observed in this piece, numerous factors can contribute to your iPhone not ringing. Causes range from something as basic as not turning off the Do Not Disturb feature or due to the system glitches. We hope your iPhone not ringing issue has been solved with any method mentioned above. And the Umendit is definitely the best tool for you to solve various iOS related problems. Just download and give it a try!

Secure Download

Secure Download